"Look deep into nature, and then you will understand everything better."
Progressive design studio Fort Standard has debuted their latest collection of contemporary furniture that blends timeless materials with modern processes.
Titled the 'Qualities of Material', the new furniture series celebrates the beauty of natural materials, most noticeably stone, leather and wood, like you have never seen before. Instead of working to the constraints of the natural materials the design studio, formed of Gregory Buntain and Ian Collings, decided to investigate what more and what else these materials can offer.
As one would expect the subsequent collection contains a unique blend of functionality and simplicity alongside elegant sculptural design. The showpiece in the collection is undoubtedly the monolithic Relief Stone Cabinet that has been wrapped around the panelling to allow the beauty of the material to command attention. Designed to explore the thinness and strength of stone, the piece is complete with reinforced triangular motifs to the doors for a clean and clinical finish that also maintains the strength and shape of the entire cabinet.
The roots of innovation are evident throughout the collection, as the series also includes a sculpted round chair that has been built from stacked leather for a warm-contemporary finish. The collection also features a coffee table, dining table and bench that have all been crafted from thin, supple maple wood slats.
Take a look at the entire collection below and be sure to visit the Fort Standard website for further information.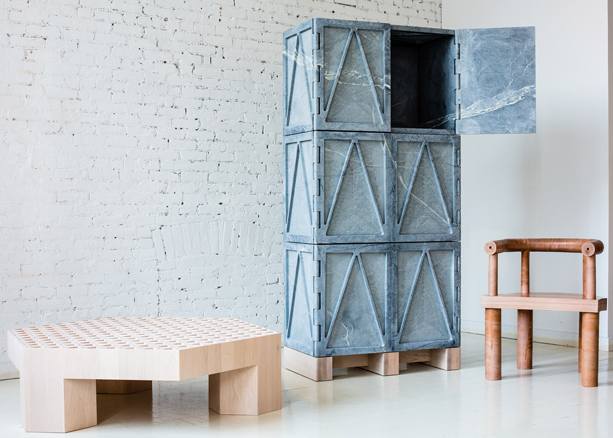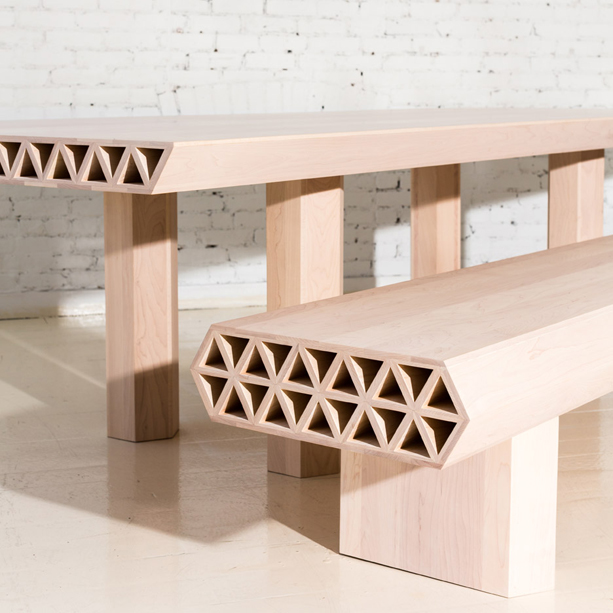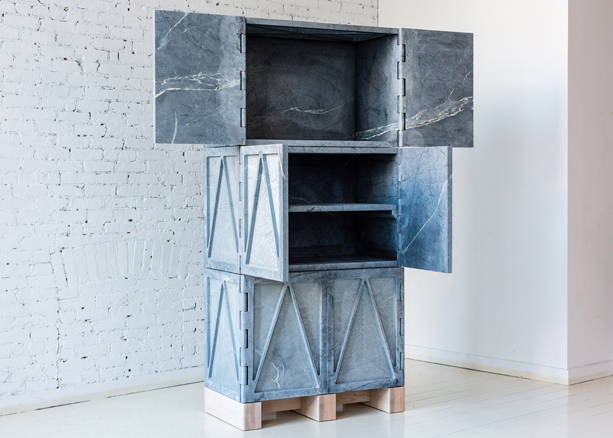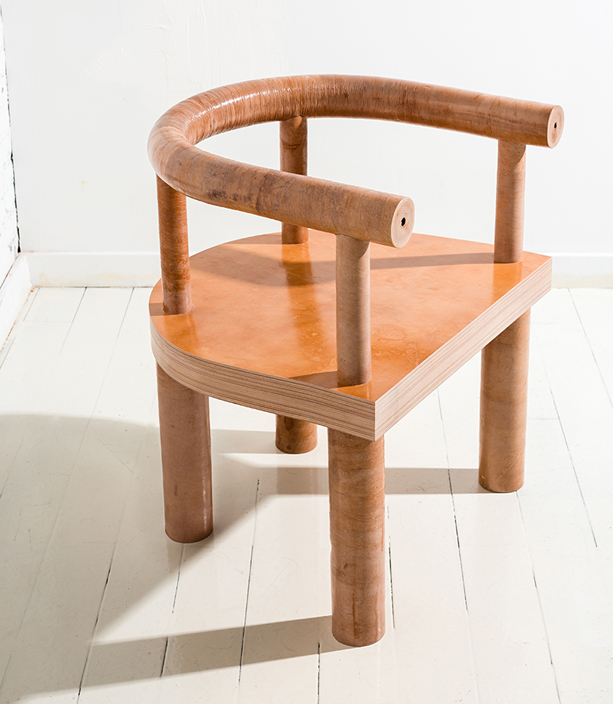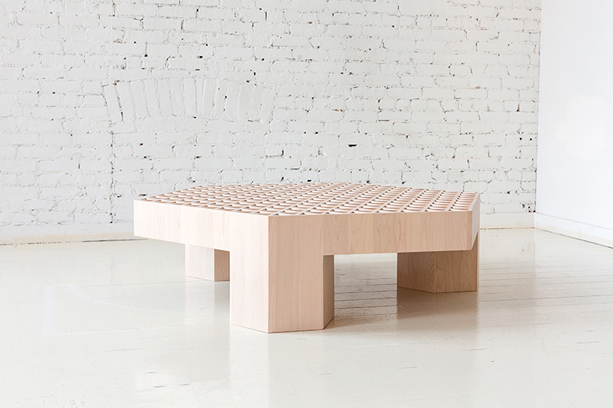 Images courtesy of Fort Standard.