Long-established British shoemaker Grenson make some of our favourite men's footwear. In business since 1866, Grenson still choose to work the old-fashioned way, and each pair of shoes can take up to three weeks to craft.
Grenson's designers have taken all of that heritage and combined it with 21st century style to create their SS15 collection. Here's our pick for this season:
Sapphire Blue Nathan Monk Shoes
Blue suede shoes have been a must for the discerning gentleman's wardrobe since 1955, when Carl Perkins recorded what later became an Elvis Presley standard. At Grenson, they've added on-trend monk straps to create a blue suede shoe that dresses up a pair of jeans and dresses down a formal suit. A leather sole completes a highly distinctive pair of Grensons designed to last a lifetime, whether or not you're taking to the dance floor.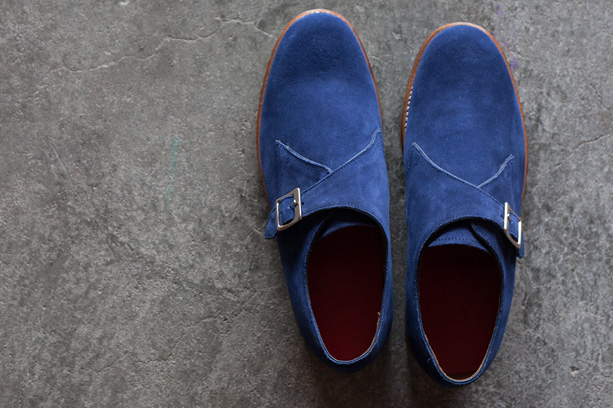 Snuff Suede Marcus Chukka Boots
A subtly styled pair of Grenson shoes, beautifully detailed in the Grenson studios. The classic chukka was first worn by soldiers in the British army who used them in the north African campaign in World War II. Grenson stylists have boldly taken the original, added Grenson essentials and a subtle twist. There's a high quality leather sole, a flash of red for the wearer's pleasure on the insole and a loop at the heel to aid pulling on your chukkas. Like all Grenson shoes, each pair of Snuff Suede Marcus Chukka Boots is Goodyear-welted. A new take on a real classic.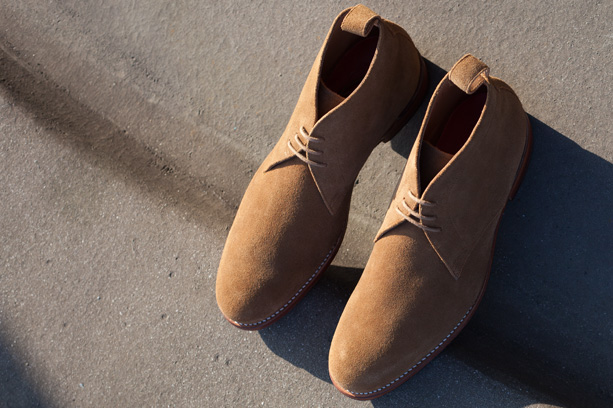 Brown Suede Declan Chelsea Boots
Choosing exactly the right Chelsea boot essentially means choosing exactly the right shoemaker, so that you're investing in footwear with both history and longevity. Grenson easily passes both of these tests with flying colours. Finished in top-notch brown suede, with perfectly-stitched elasticated side panels, these are the boots you'll choose for a stroll down London's King's Road. Heel pulls are in tough canvas, in keeping with the Grenson philosophy that these should be the only Chelsea boots you will ever need to own. Worn casually or to add quiet individuality to formal occasions, the Declan Chelsea Boot is an easy choice, naturally finished off with a leather sole. Rarely have the 1960s been better updated.