The Nylon Series takes the functionality of our favoured go-to utilitarian Canadians at Herschel Supply Co. up a notch by reducing weight to the very minimum.
Founded by two brothers in 2009, Herschel Supply Co. have become internationally known to a select group of fans for their utilitarian bags and backpacks that have their own very particular style. It's a style that originates in its uncompromising functionality.
At Herschel HQ in Vancouver, they simply don't believe in extraneous detailing.
These Canadian specialists know all about how to keep you valuables safe and secure whatever the conditions, and that's their priority above all else.
The Herschel Nylon Series is super-lightweight, constructed from robust nylon. As ever, the designs feature all that you need and nothing more. Just what you'd expect from a company founded to make the most of Canada's great outdoors - and of its great cities.
Highlights from Herschel's Nylon Collection for SS15: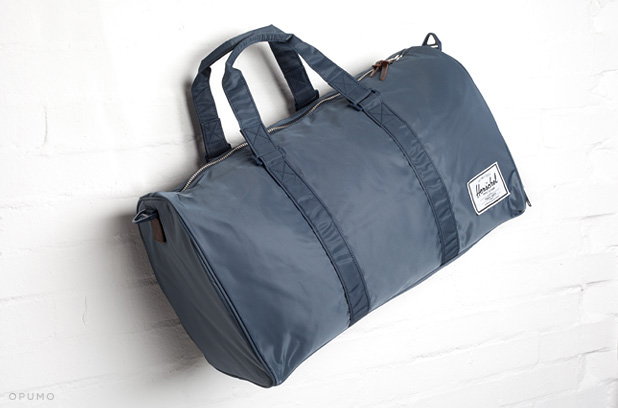 Light weight meets refinement in this new design from Herschel, which doubles as the ideal gym bag or a go-anywhere weekend tote. Its simplicity and detailed features are characteristic of Herschel's commitment to quality. All zips are of the highest quality and shoulder straps are toughened with leather endpoints. Inside, Herschel's signature separate shoe compartment keeps your footwear organised, with sizes up to 13 accommodated.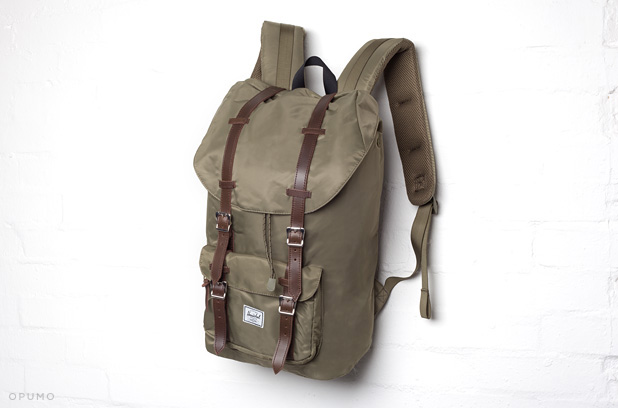 Fern Green Nylon Little America Backpack
Here's a fresh take on a Herschel best-seller. Crafted from their super-lightweight nylon and inspired by backpacks used by mountaineers, the Little America is characterised by typically thoughtful Herschel features. A fully padded sleeve can take an up to 15" laptop, a hidden zipped front pocket features a key clip, and the back features Herschel's own air mesh system for cooling and comfort.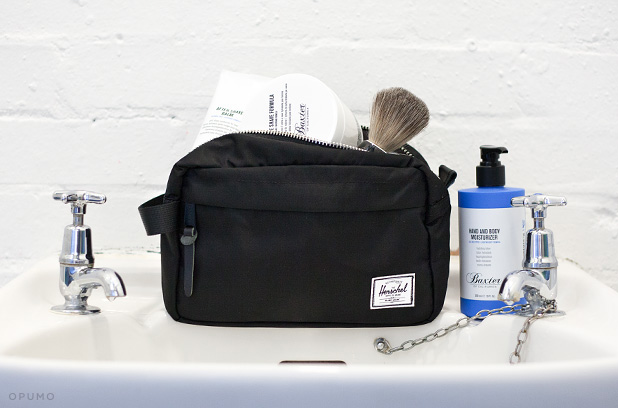 The perfect wash bag needs to combine masculinity, functionality and a certain rugged style. The Chapter Wash Bag does all three with ease and adds a feature or two of its own. A geometric lining contrasts with the no-nonsense black of the tough nylon exterior. Leather detailing speaks of Herschel's commitment to quality and the polished silver-coloured zipper is designed to last and last.