It can be said that architecture has a strong link with film making in terms of time progression, framing, sequencing and dramatic effect. The correlation between the two is an ever expanding one with the progression of minimal, imposing and unique builds. If you needed anymore convincing between the similarities, than take a closer look at the latest project from Lake Flato Architects – the 'Hog Pen Creek Residence'.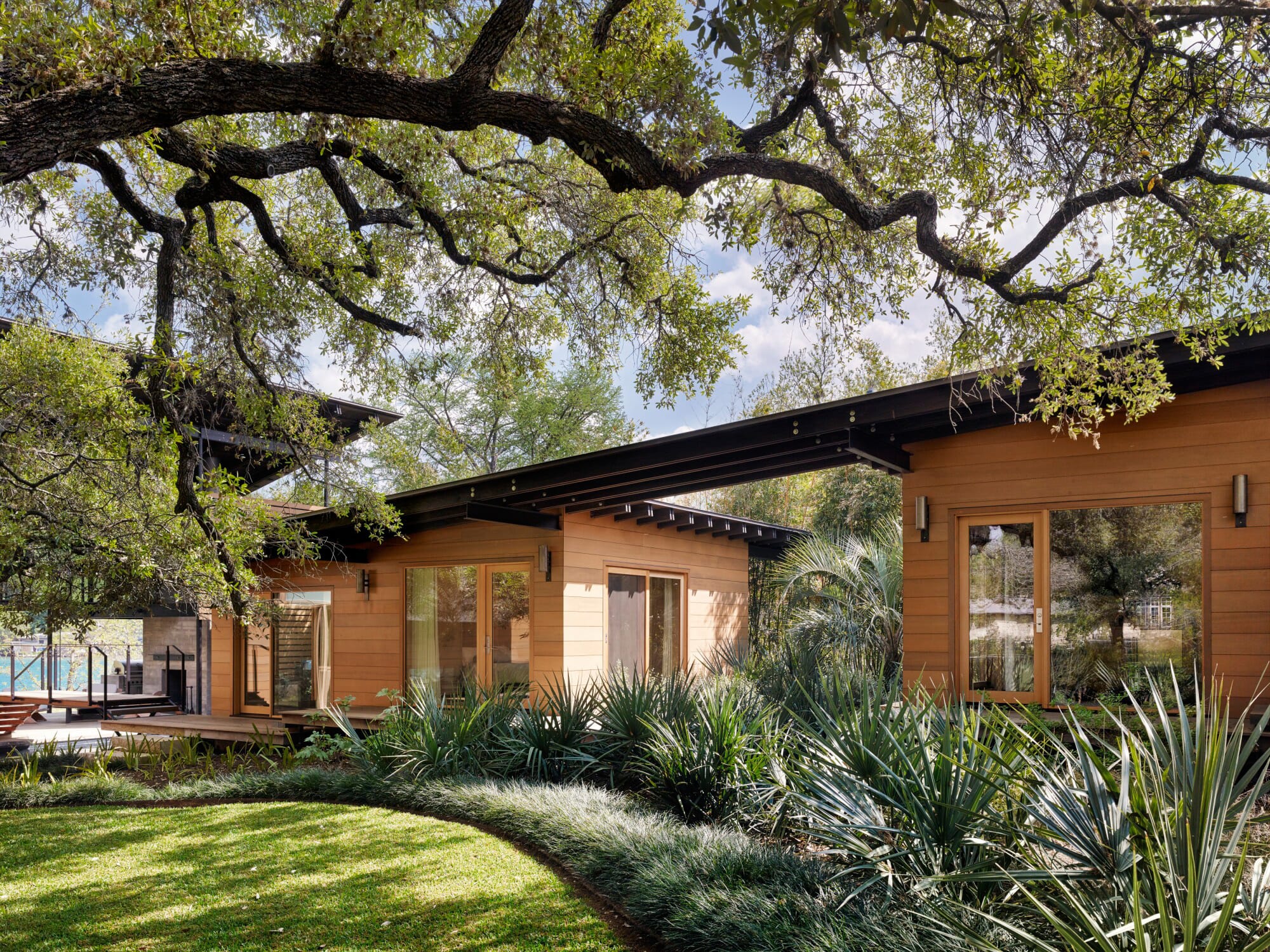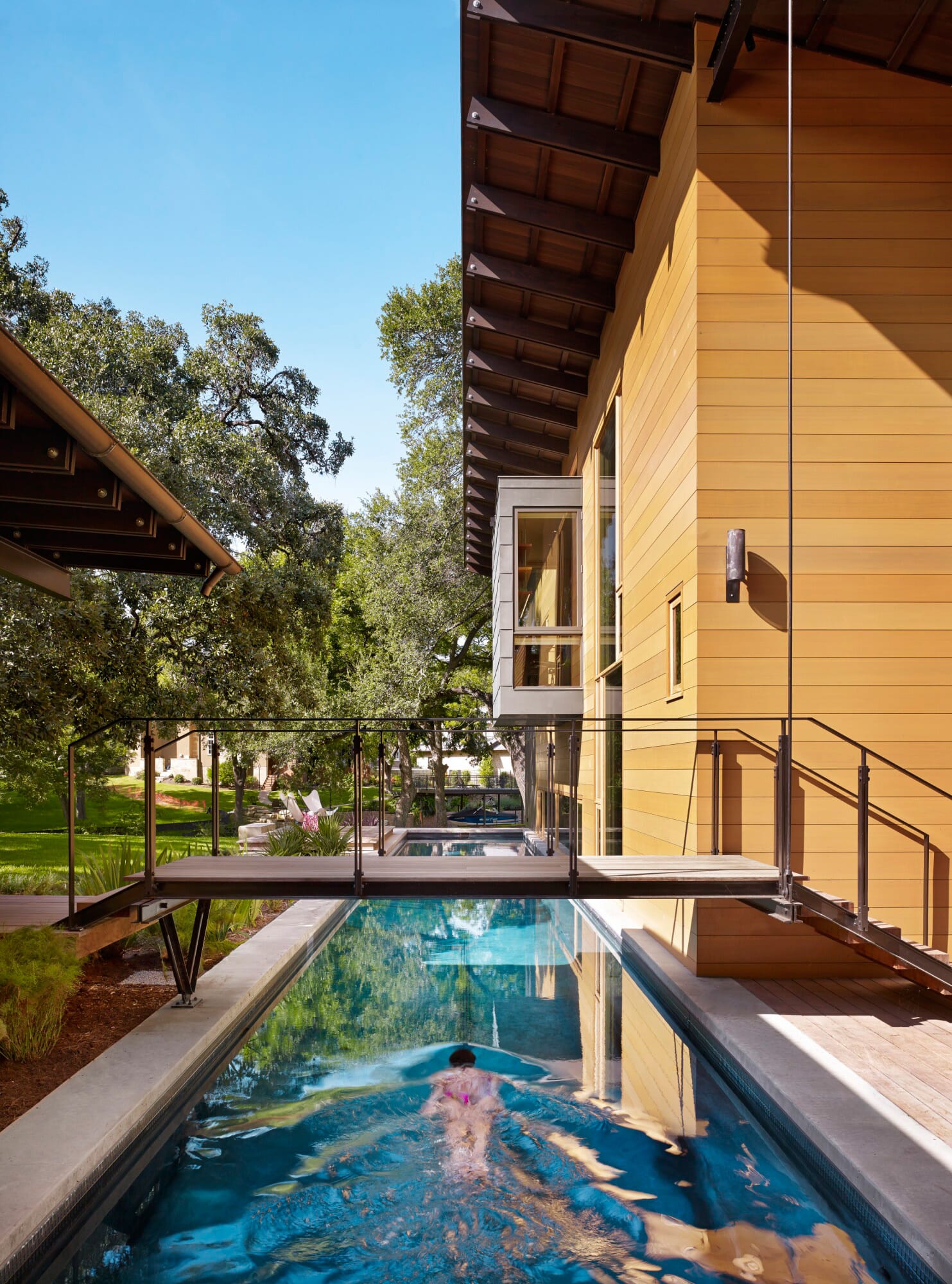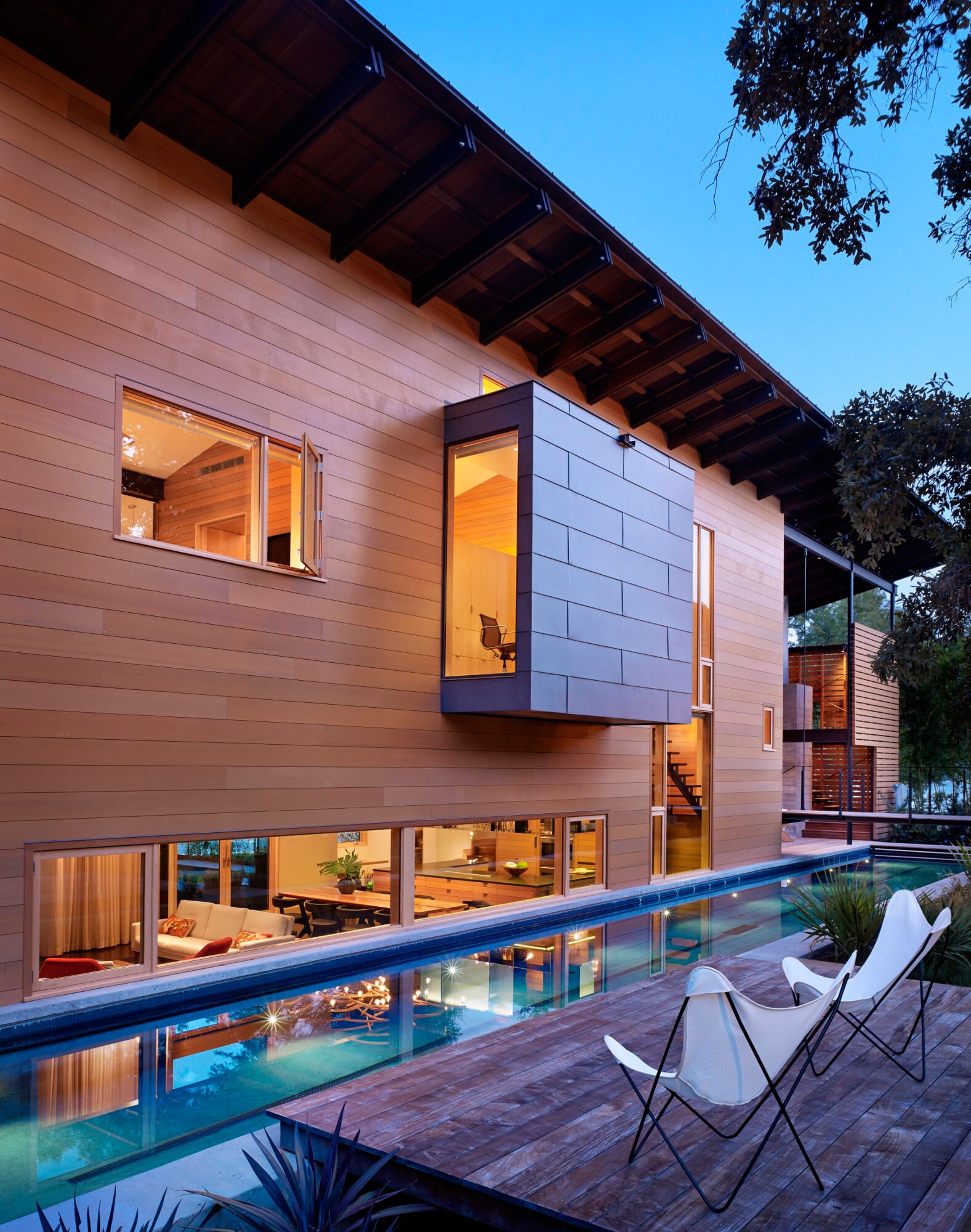 In Texas, the architectural firm has completed the 'Hog Pen Creek', an expansive lakeside retreat connected by a long exterior boardwalk. Sitting serenely at the confluence of Hog Peen Creek and Lake Austin, the home was envisioned by its owners as a characterful property that encouraged outdoor living and maximised the site's tranquil views. The challenges of the brief were consummately achieved by the dwelling's L-shaped footprint that helps negotiate oak trees, a steep sloping site and an aggressive water source. In fact, the home's unique boardwalk connects a series of structures that stretch down from the hillside, incorporating a 75-foot lap pool, before terminating at a beautiful screened pavilion by the lake's entrance.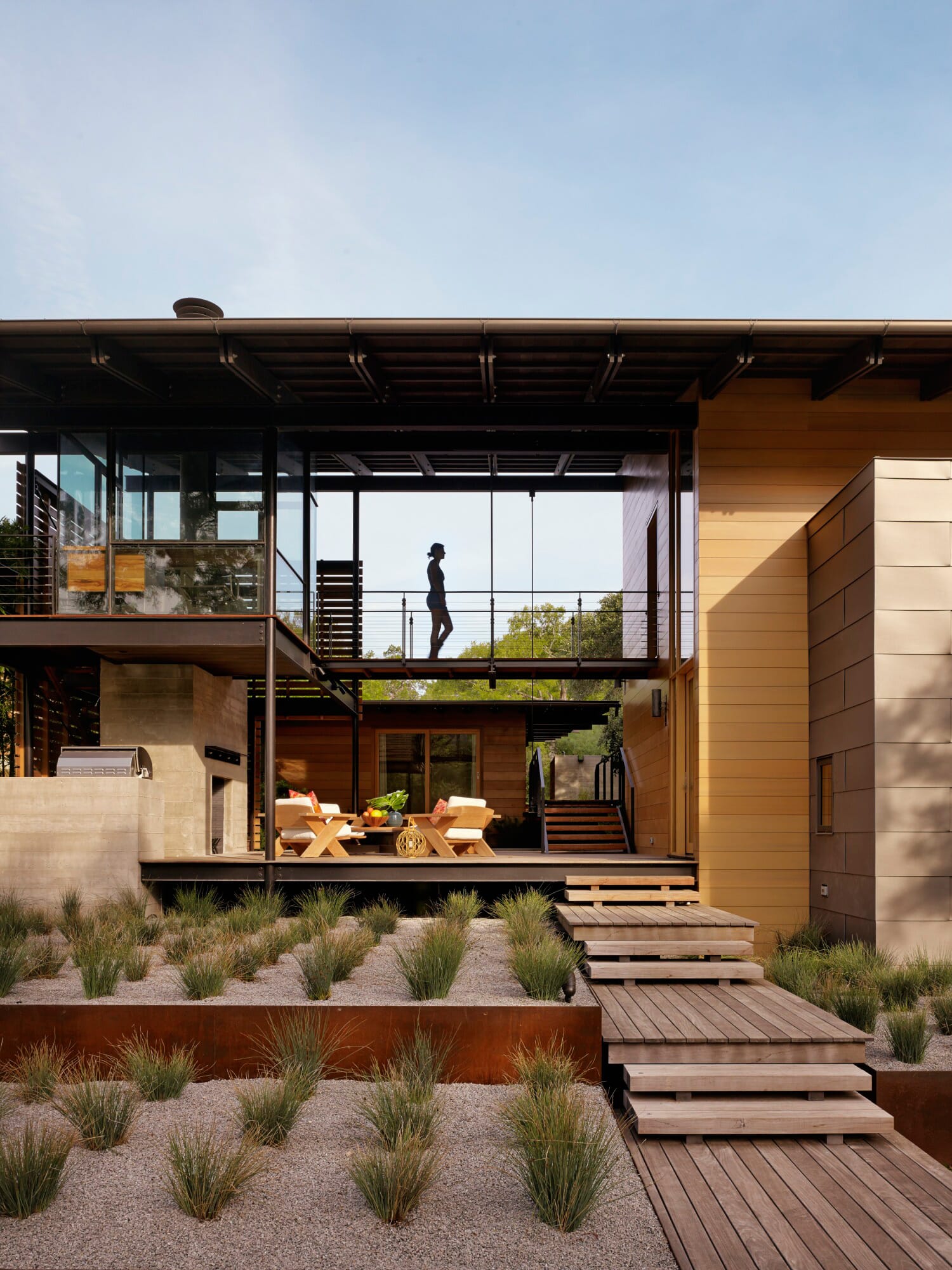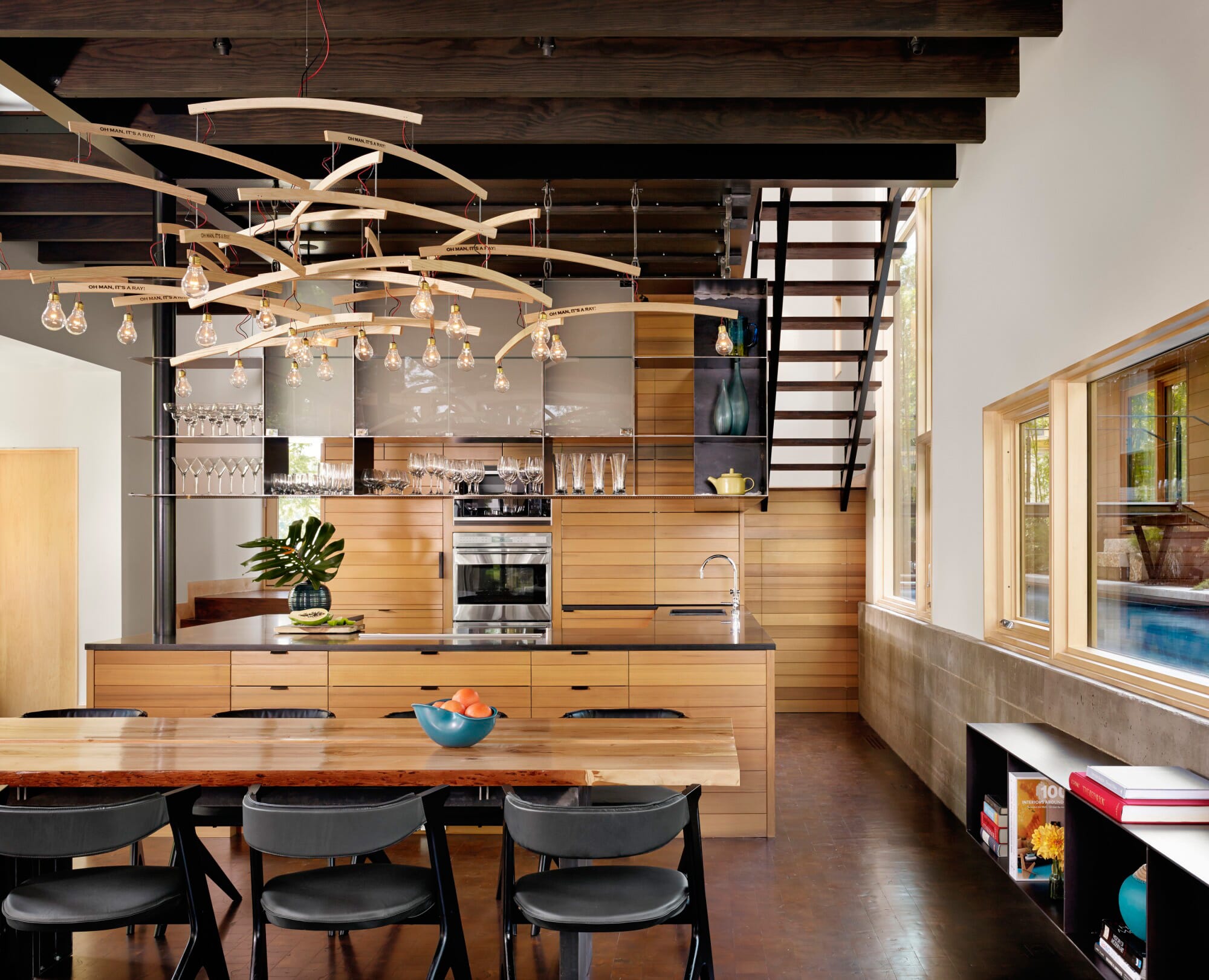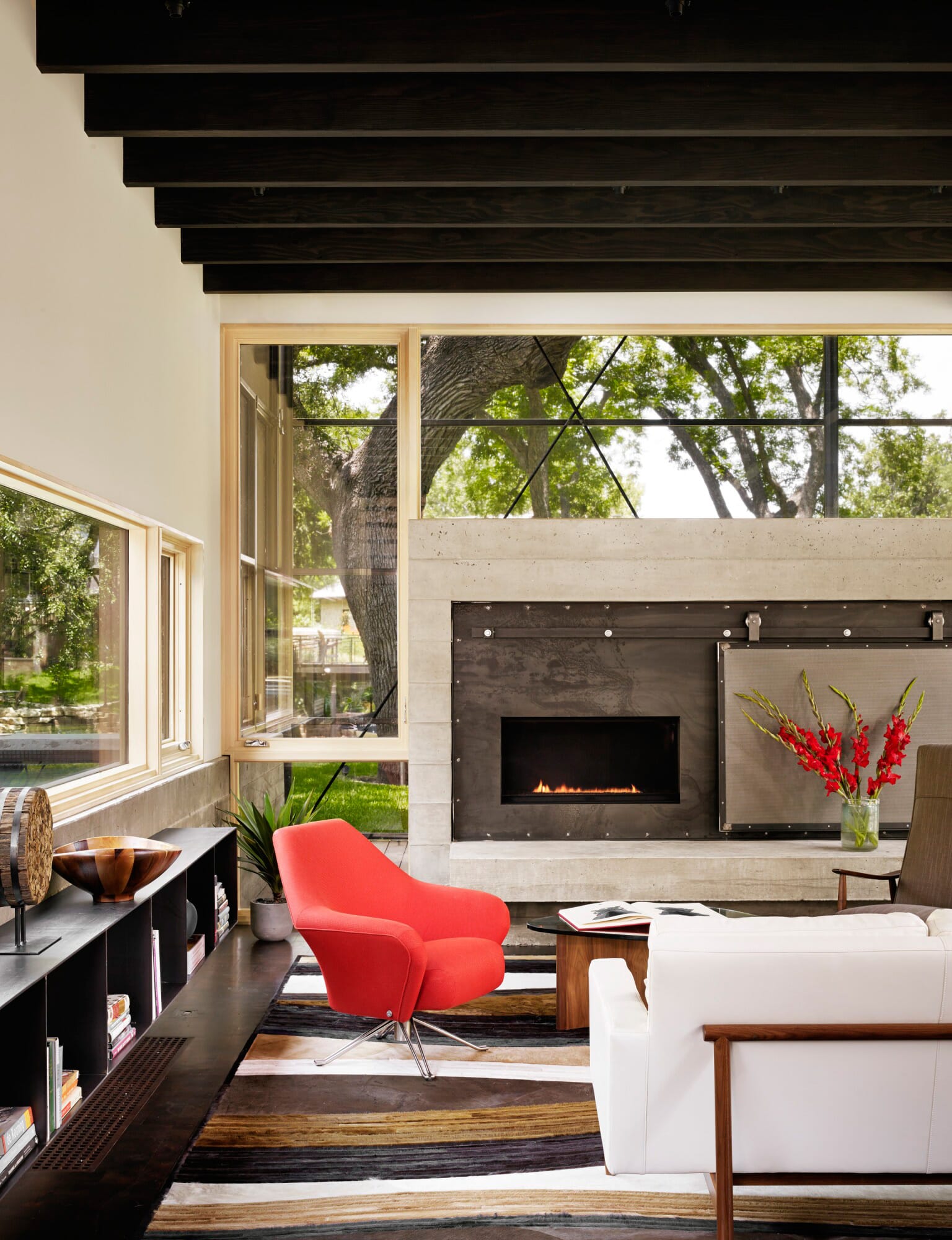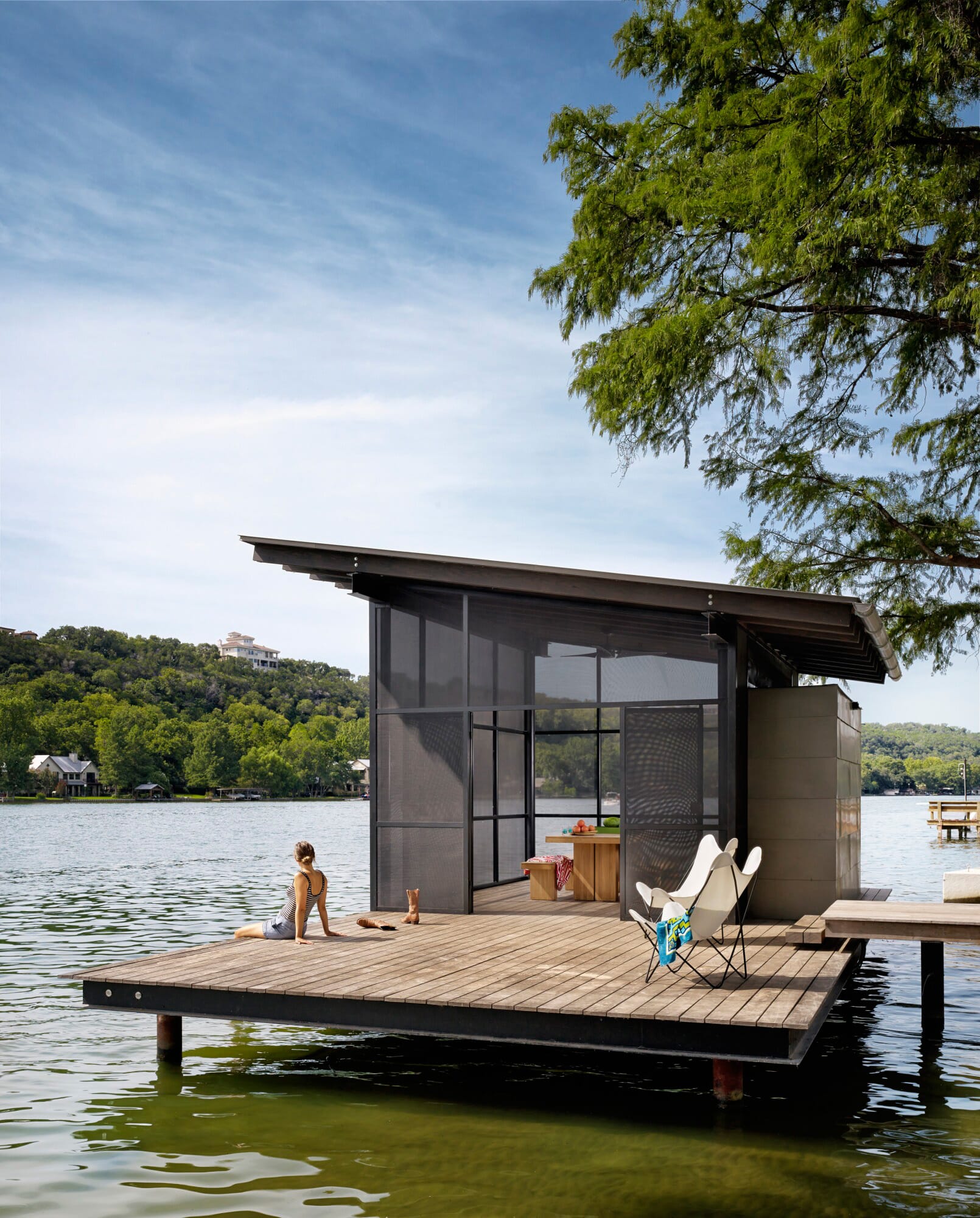 Inside, the interior is defined by the main living area that incorporates an expansive two-story volume and a lofted master bedroom and porches at both ends. Across all of the home's social and living areas there are many operable windows that provide cross ventilation, daylight and sweeping views of Lake Austin.
Take a closer look at the property through the image gallery and discover more of Texas with the Art Retreat in the Desert on the OPUMO Magazine.
Images courtesy of Lake Flato and Casey Dunn.