Now that it looks like many of us will be working from home for the foreseeable future (and perhaps beyond), we're turning our attention to our home office spaces. We recommend you do the same: From the right lighting to stylish yet functional desk accessories, here are a few simple ways to optimise your home workstation.
Lighting
The foundational key to a successful home office – or room of any kind for that matter – is lighting. While the sun shines, open up the blinds and flood your office with natural light. This will instantly make your working space look more inviting. But when natural light is in short supply, a stylish desk lamp is a necessity, offering a plug-and-go solution to your office needs. Choose something quirky and characterful like this playful pendant light from Stockholm-based design studio Hem, or go for a more classic look with Industville's industrial-inspired desk lamp. Not only does it add a lively design angle, it's fully functional in spotlighting your work.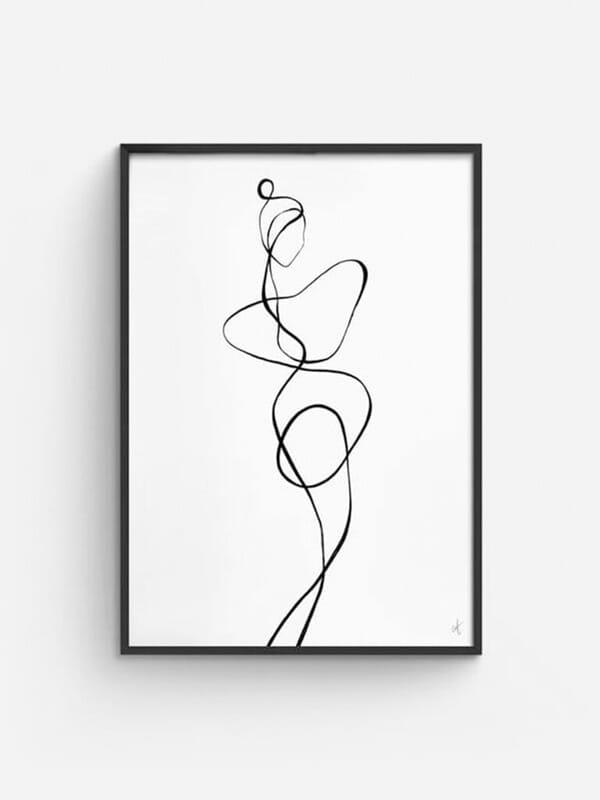 Art
While some are of the opinion that a room of completely blank walls and as few pieces of furniture as possible is the most conducive to a day of work, we believe that you need some stimuli. Hanging wall art is a quick and effective way of livening up a room. If you're worried about distraction, opt for something simple, like a minimalist yet expressive line-based print from Peytil or The Poster Club.
Decoration
As is the case with art, we believe that the right small home decorations can push your home office to the next level without ruining the working atmosphere. Try to choose items that are primarily functional but can also add an interesting design element to your work space. This sleek leather desk mat from Carl Friedrik is a simple yet elegant addition to any desk.
Furnishing
Revamping your home office doesn't mean that you need to spend a fortune on new furniture. A few simple additions in the form of soft furnishings can make all the difference, instantly transforming the look and feel of a room. Look to London-based homewares label Polkra for characterful yet sophisticated cushions that will add an element of cosiness, while Swedish rug brand Nordic Knots should be your go-to for a luxurious hand-woven rug that will be the foundation of your home office.            
Shop all homewares at OPUMO.
For more interiors inspiration, read our guide to decorating a rented apartment.
---
---