Year: 1975 | Built by: Purpose Built Moto
Take one over-used Honda CB400F, one that's encountered falls rather too often and might otherwise be designated for the scrapheap. Add the genius of Purpose Built Moto of Australia's Gold Coast. The result you see before you in all its gleaming glory. Meet the quiet genius of the Honda CB400F Vintage Café Racer.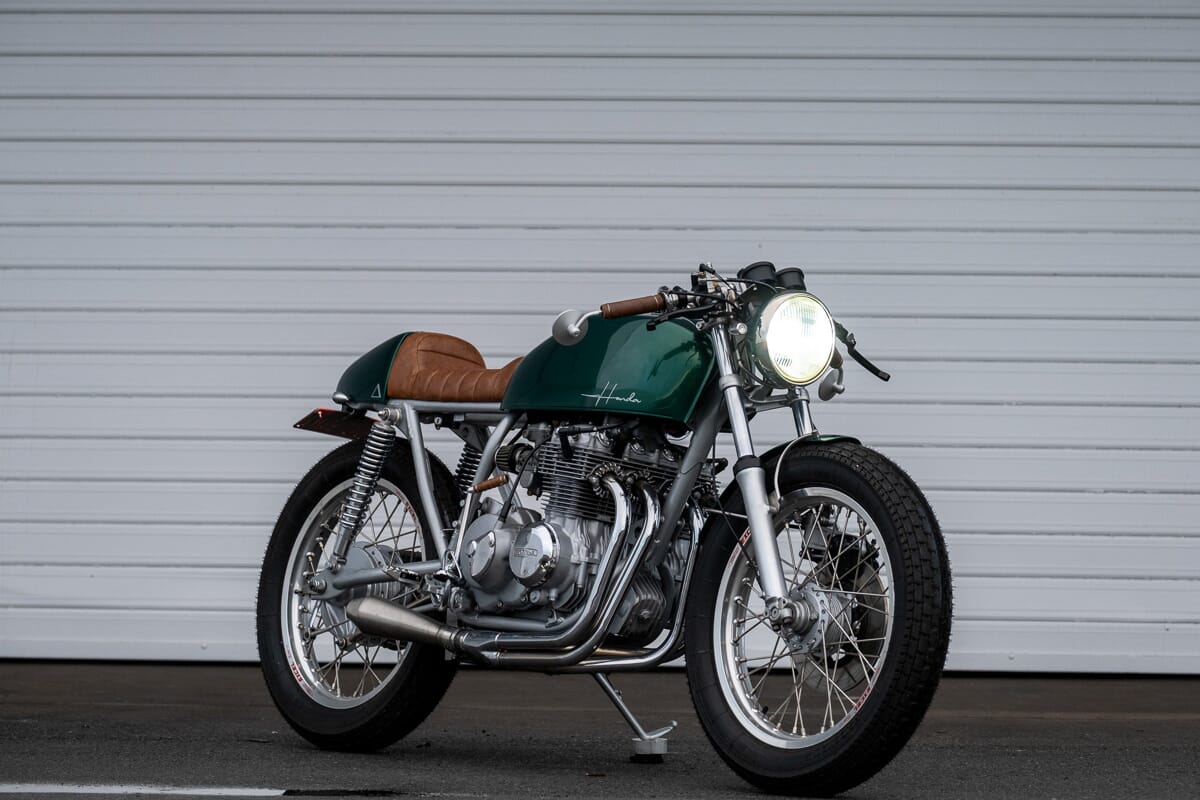 This ride wasn't always the deep emerald shade that it is now. The colour way – and so much else – is the work of Purpose Built Moto's supremo Tom Gilroy, who took on the CB400F for a client he'd worked with on another project. The original idea this time was a cost conscious repair job in order to sell the Honda. As the client saw the work progress, the bike became a keeper, and it's easy to see why.
The entire front end of this classic machine needed replacing. Along the way came clip-on handlebars equipped with refreshingly analogue twin dials. Dynomite Moto gave the engine a top-end rebuild to prepare the venerable Honda 400 four for its new life, now breathing through a shortened exhaust for maximum appreciation of its unique sound. Existing chrome was deep polished, while the engine and frame now sport a bright silver finish.
The Honda's original tank remains, complemented by a brand new tail, handmade by Justin Holmes of Pop Bang Customs. Minimalist custom lighting to the rear ensures that the visual effect of the sleek tail is maximised. Existing wheel hubs were refurbished, with new spokes laced to wider polished Excel rims, accommodating chunky Hidenau classic K34 4.00 tyres.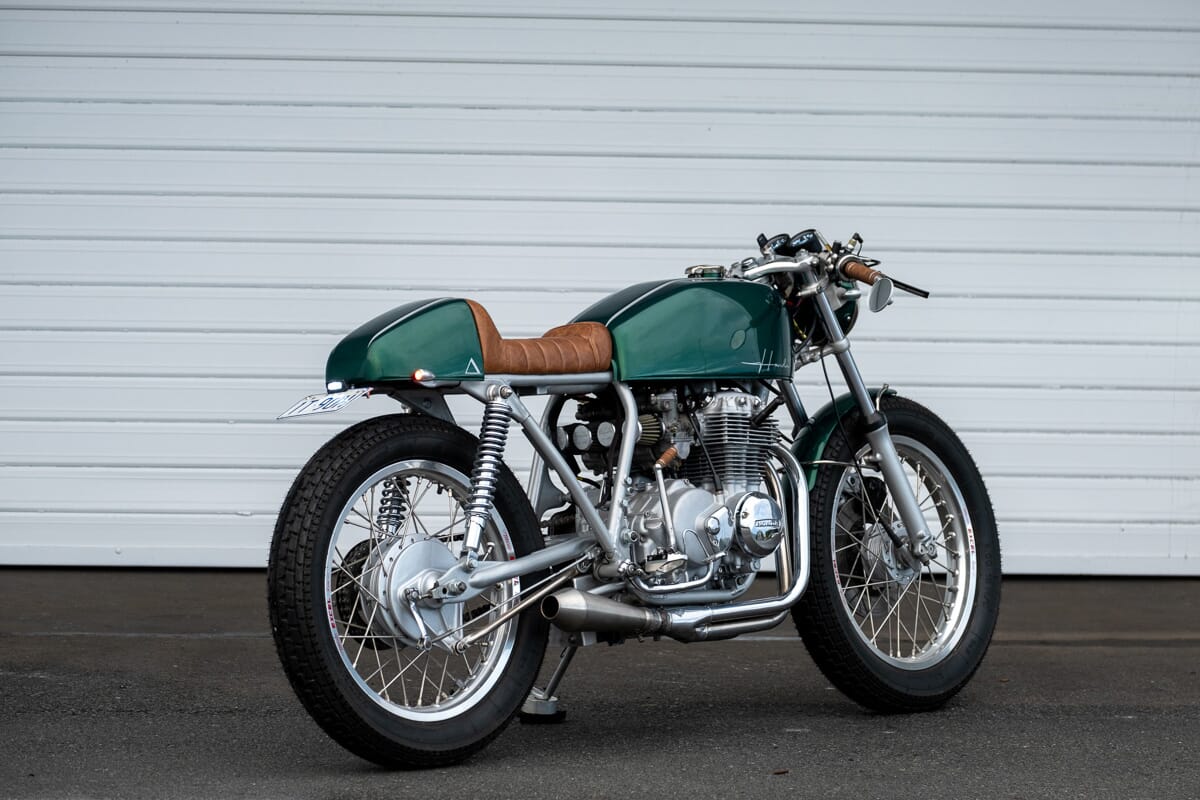 The bike's colour came late in the day, when Gilroy decided that emerald green was the ideal complement to the Honda's flashes of silver. It's an inspired choice that ensures this Honda stands out from the crowd, any crowd. Timeless Autotrim supplied the finishing touch: luxurious weathered walnut brown leather for the new seat and handgrips. 
On Australia's long distance highways, other road users will be forgiven for being green with something else: envy. 
Check out another epic custom Honda.
Read all articles from The Garage.
---
---