Project name: House in Mishref | Location: Kuwait City, Kuwait | Completed: 2019 | Architect: Studio Toggle
House in Mishref is designed as a home for two brothers and their families, taking into account the need for privacy and open spaces. As a whole, this project is an introverted composition of two separate living units grouped around an internal courtyard. It stands as a modern interpretation of the traditional courtyard house. 
A clean, street-facing facade presents as a monolithic white volume poised elegantly on top of a stone-cladded podium. The striking perimeter is softened by louvered windows that break up the volume and add a sense of lightness. 
---
---
In terms of House in Mishref's context, several things shaped the design of the house. A study of the project's surroundings revealed that climate-controlled internal spaces were preferred to outdoor spaces because of the harsh desert sun which regularly reaches 50 degrees Celsius during summer. 
However, a focus on interior spaces means that windows become the sole source of natural daylight. Privacy concerns and the regularity of dust storms mean that residents usually live with closed windows, leading to dark interiors. Studio Toggle addresses these concerns, offering optimised design strategies without escalating the budget. 
A courtyard and fountain act as a focal point of House in Mishref, cutting across all floors to provide one central, connecting light well. The courtyard also deals with the problem of privacy as it results in an inward-looking typology that benefits from maximum daylight. The fountain makes a subtle reference to the gardens found in Moorish Alcazars.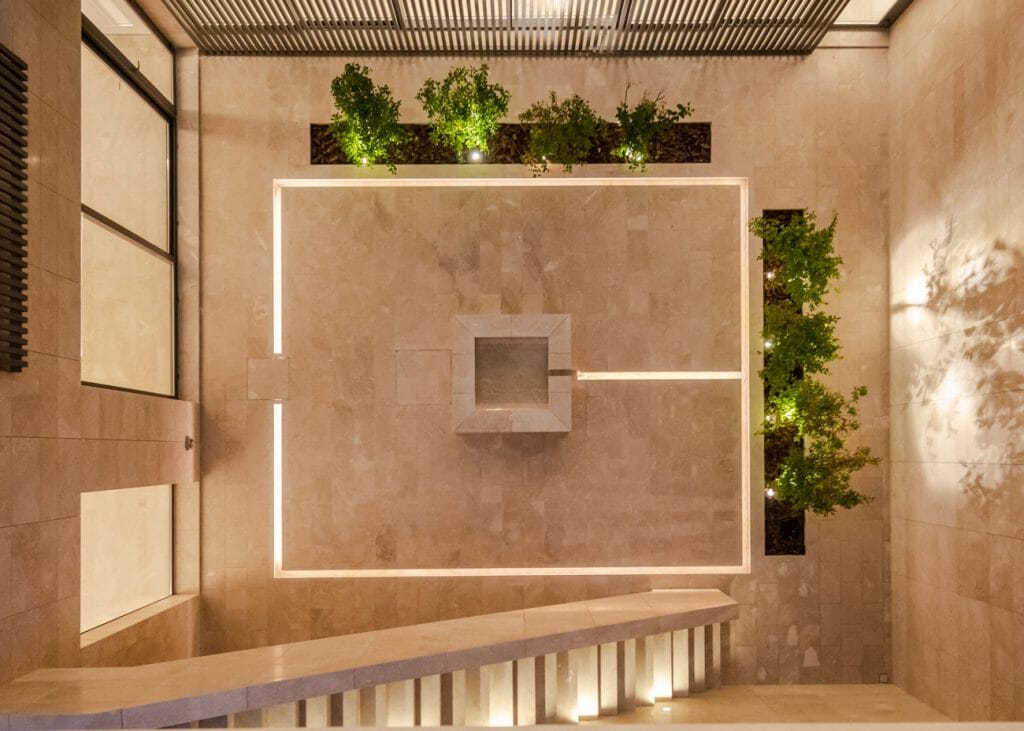 House in Mishref acts as a solution to many of the problems faced by traditional Kuwaiti architecture as well as being a modern but respectful addition to the Mishref neighbourhood. The final result is a tranquil haven for its residents.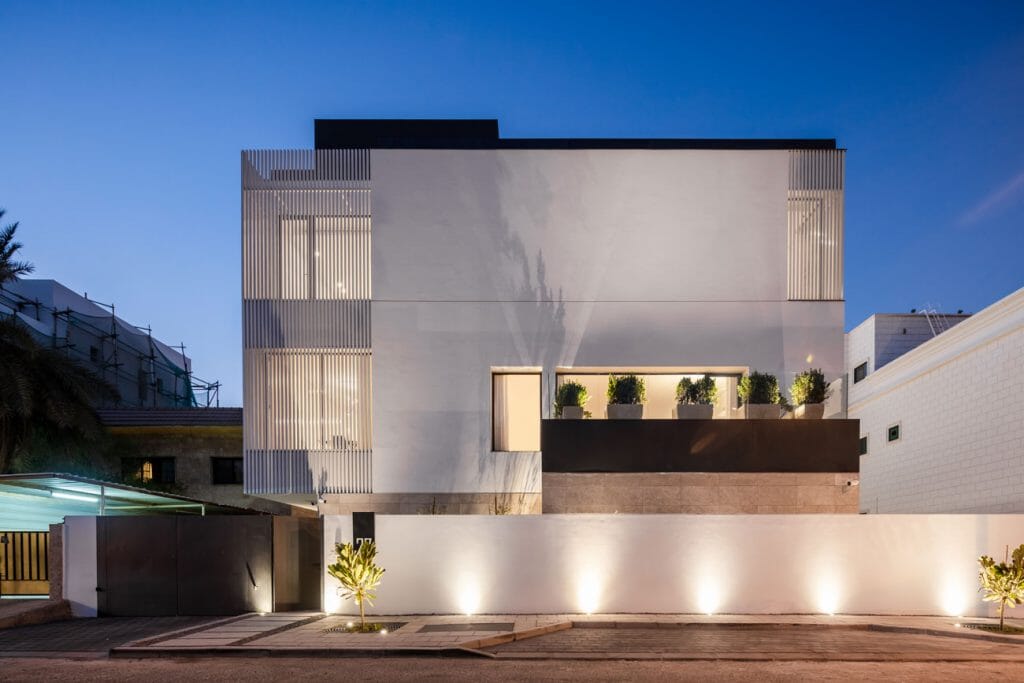 Photography by João Morgado.
MORQ Architects' Cloister House faces inwards to give its residents a new garden.
---
---