Self-taught artist Sean Yoro, commonly known under his mysterious moniker of Hula, made his mark on the world of street art in 2015 when the release of his unique water murals became widely publicised. Inspired by his passion for graffiti and tattooing and influenced by his love of the ocean, Hula regularly takes to the water to create an enchanting array of semi-submerged murals, while commonly standing up right on his signature paddleboard to creep into uncharted territory.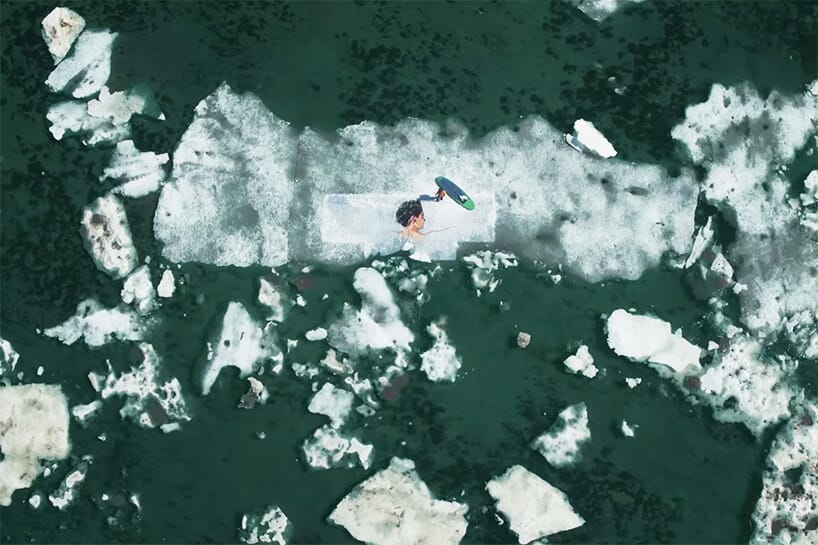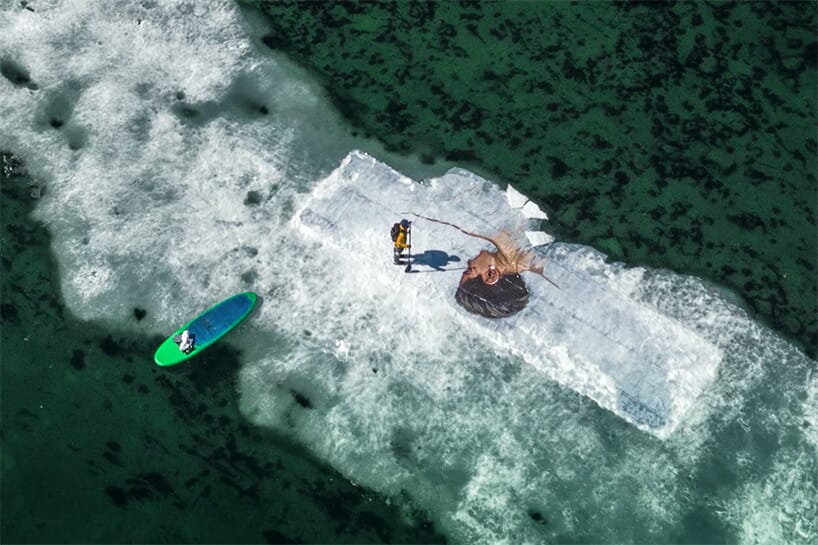 In a continuation on the theme, the Hawaiian artist returns with 'What if you Fly' – a hyper-realistic portrait of a half-submerged female figure who looks similar to a local Inuit woman. The piece in itself offers an insightful and poignant look at the project's progress and the message of fragility that lies in its core.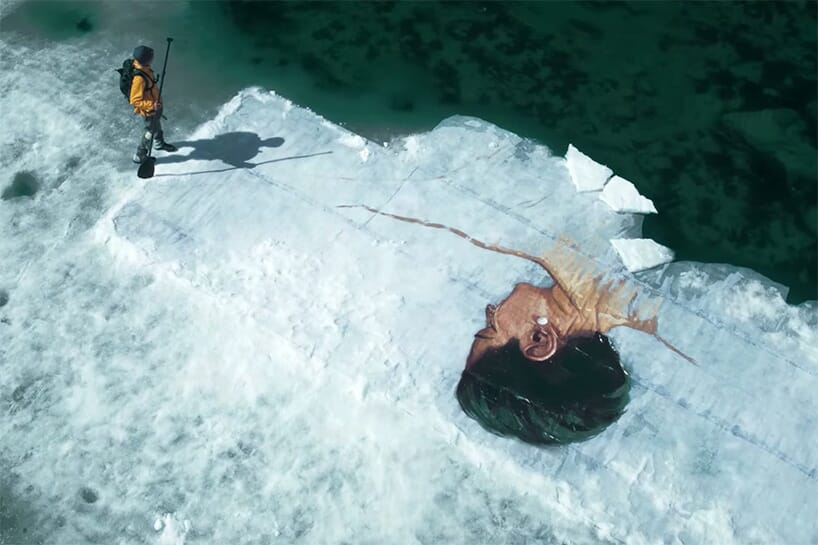 Hula journeyed to Baffin Island in the territory of Nunavut – a vast area with a sparse population that forms the most of the Canadian Arctic Archipelago. But in order to give hope, life and a focal point to the previously neglected and remote place, Hula navigated the harsh waters for days in search of a piece of ice that would not only sustain the weight of himself and his team with breaking beneath them. The areas chosen are greatly affected by climate change, and tides rise and fall intermittently throughout the day.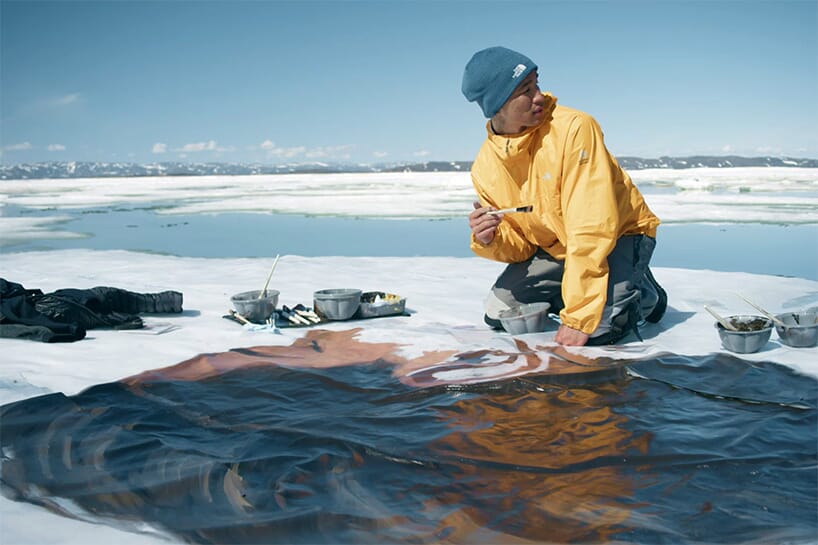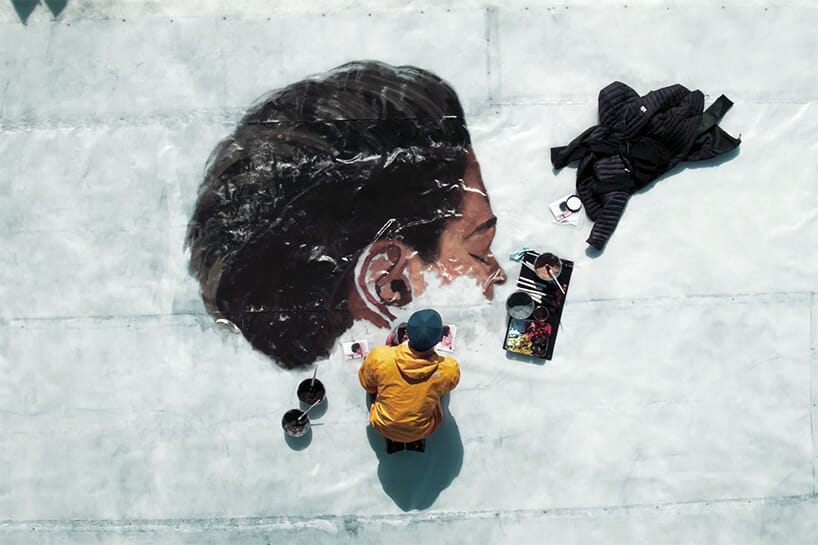 The exclusive project sees a delicate portrait of a woman etched on the side of large ice structures which were completed to the backdrop of extreme melting and the sound of ice cracking. That precarity; between the focus of the mural and the canvas itself is what makes the piece so beautiful. It's fleeting, temporary nature that makes it so powerful and hard-hitting. That it somewhat ignites a sense of urgency to highlight the plight of millions who are affected by the rising sea levels and climate change.
Explore all of Hula's contemporary floating art by heading over to his personal website and by following him on Instagram, @the_hula.