Founded in 2004, Il Bussetto are the premium provider of small leather goods. Despite their relatively tender age, the brand's originality, style and dedication to quality has created an authentic appeal which surpasses their 12-year-existence.
The beautiful product range of Il Bussetto is the result of the vision of its founder, Mauro Gobbi of Milan, Italy. The contemporary collection of wallets reflects Gobbi's painstaking efforts to reach the highest quality standards, which ensures every owner of an Il Bussetto can be sure to carry with them something wholly unique.
Today, Il Bussetto continue to manufacture in the Italian countryside to the traditional, seamless, method of constructing bespoke leather accessories through the use of wooden moulds. The trusted technique has been developed to create a diverse collection of exquisite small leather goods including men's wallets, coin cases, phone cases and business card holders.
Explore Il Bussetto's latest collection of leather goods in our picks for 2016: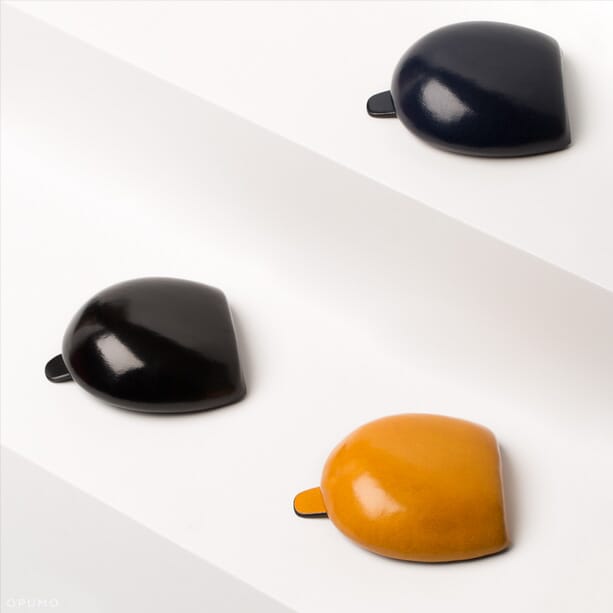 Il Bussetto's Tacco Coin Case is a simple and sophisticated way to store coins, or alternatively, to store and protect headphones. Available in a selection of vibrant-coloured, waxed finishes, including yellow, navy and black, the Tacco Coin Case is one of the brand's most recognised designs. All Tacco Coin Cases are handmade on Il Bussetto's classic wooden mould to create a smooth, seamless exterior. Expertly finished with a leather pull opener and a subtle embossed Il Bussetto logo.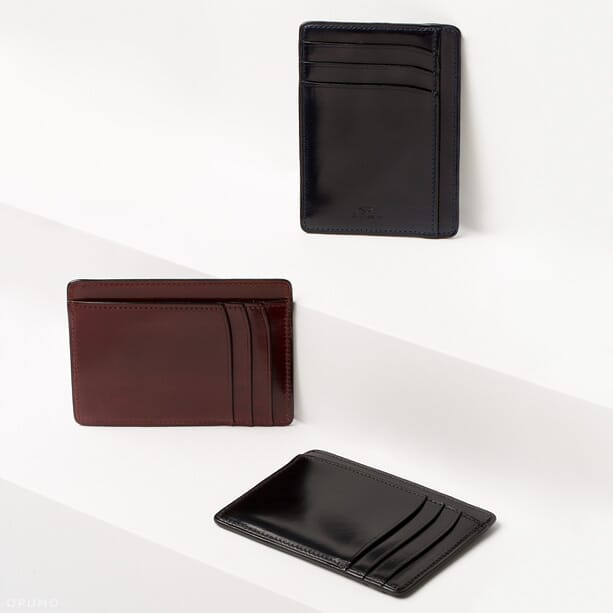 The card wallet has undergone a resurgence of late; viewed as a sleeker, more versatile and all-round easier method to carry your essentials than the traditional wallet. Il Bussetto's collection of Leather Card Wallets represents the current phenomena; as each wallet is handmade using the finest, ecologically sourced European leather. Available in a range of richly coloured leathers, the Card Wallet features six separate card sleeves alongside two note and card sleeves on either side of the wallet. The perfect blend of style and sensibility.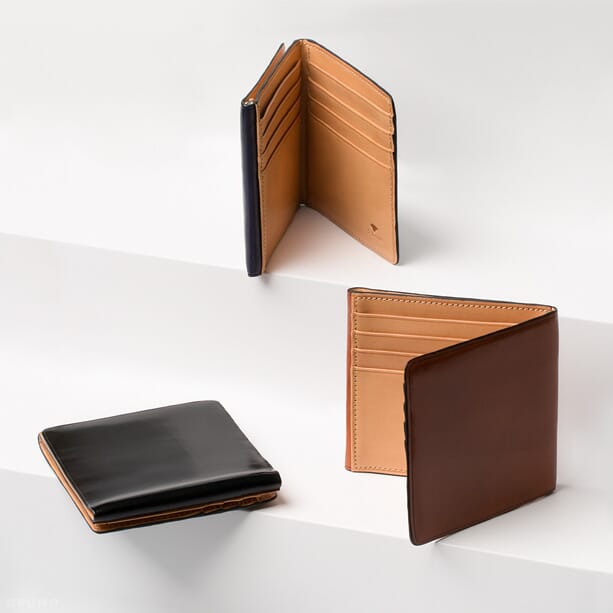 The most multi-functional accessory in the Il Bussetto series, the Tri-Fold Wallet contains subtle storage features including a bill holder, eight card slots and separate cash sleeves.  Plenty of room for both cash and cards, the Tri Fold wallet is available in black, navy and tan leather iterations, each handsomely contrasted against a natural leather interior. Destined to age beautifully and develop a rich patina over time, the Tri-Fold will remain a dependable accessory for years to come.
Shop the entire Il Bussetto collection online at OPUMO.