In the heart of Adelaide, the pristine white of the historic four storey Darling Building hides a stark, impeccable secret. These are the stripped back studios of leading architectural and design practice Williams Burton Leopardi, a workplace designed to showcase cool sophistication as well as the building's rich heritage.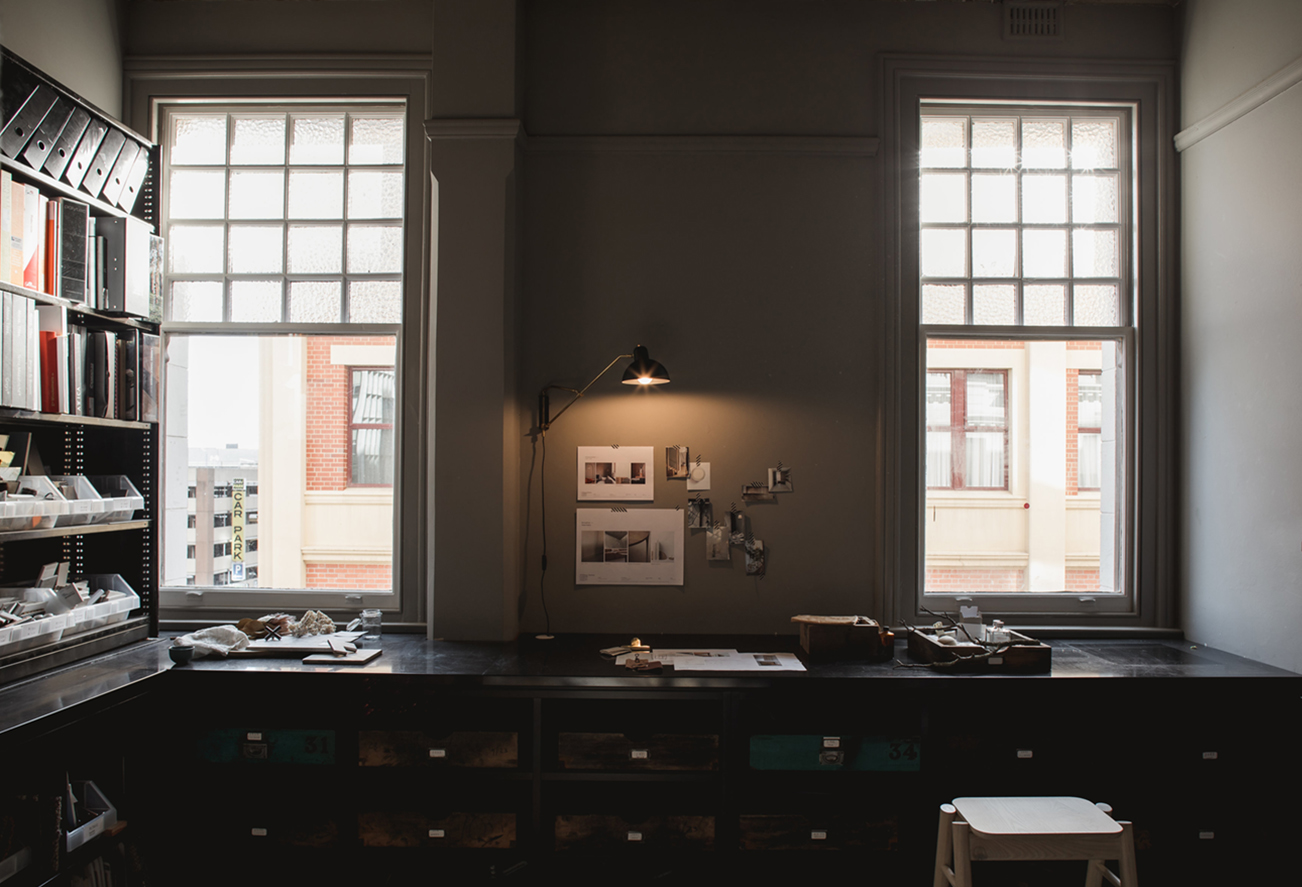 The colour palette is deliberately muted, with sepia tones throughout, as if the visitor is entering the building's past through a period black and white photograph. Striking contemporary pieces, such as a sleek brass panelled reception desk, contrast sharply with raw concrete beams, exposed piping and electrics. Hardwood floors are left unpolished.
The Darling Building dates back to 1916, built as the headquarters for a grain trading concern. The present occupiers found it in derelict condition and have been careful in their renovation to retain the essence of the old while creating a fresh, flowing open plan studio.
Eclectic office furnishings lean towards a mid-century modern aesthetic, while a coffee bar and kitchen provides both a meeting place and a venue for the exchange of ideas.
"The strategy," say the architects, "was to touch as little as possible and as much as necessary." Mission accomplished.