If you think you've heard the last word in simple elegance in timepieces, think again. The new collection of watches from Miansai takes a unique and innovative approach, telling the time with a single hand.
Creative director Michael Saiger founded Miansai in 2008 while a student at the University of Miami to make pieces that are, as he puts it, "cool and accessible and masculine".
From a first bracelet made of bullet casings, Miansai has built a devoted following, not least because of Saiger's obsession with details, such as how hook fasteners of Miansai bracelets are made.
Our picks from the Miansai watch collection: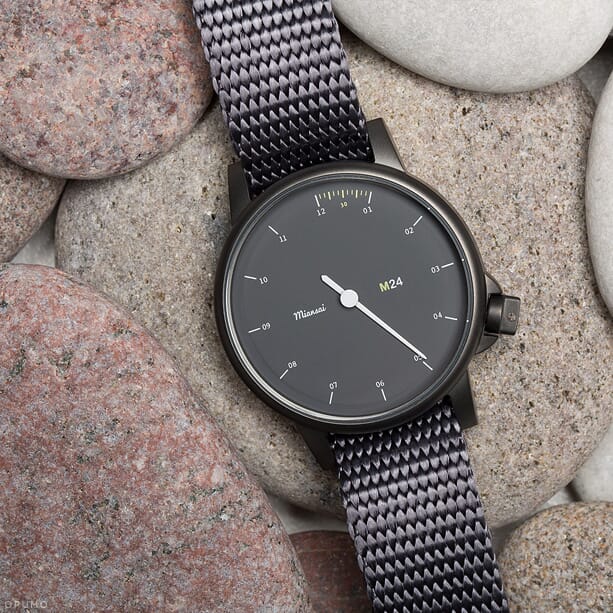 M24 Noir Watch
Finished in stealth grey stainless steel, with a matching grey face, white detailing and a strap crafted from rope-climbing webbing, the M24 Noir Watch features a one-handed Japanese quartz movement with five-minute increments between 12 and 1 to aid time-telling in the remaining hours. The very essence of form following function.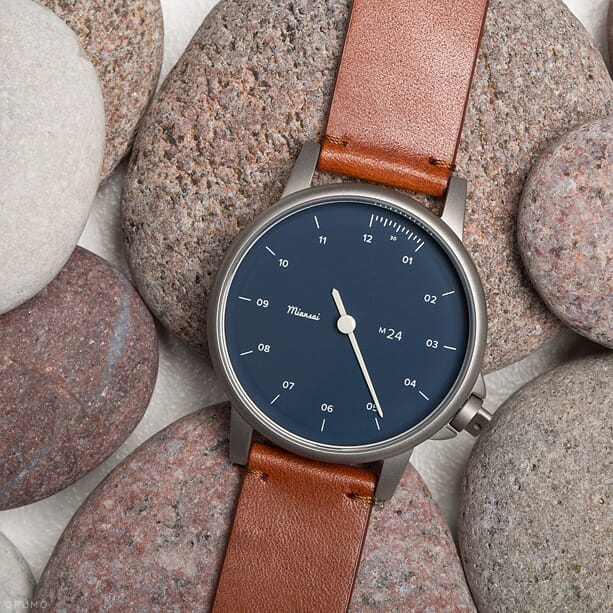 M24 Navy Watch
A sturdy natural-finish stainless steel case houses a one-handed Japanese quartz movement, with classic navy face and contrasting white hour figuring. The M24 Navy Watch offers instant time-keeping by judging the distance from hour to hour. Markers at five minute intervals between 12 and 1 allow for super-accurate time-keeping. Hand-stitched Italian leather strap is finished to the standard you'd expect from the perfectionists at Miansai.
The Miansai watch collection is now available here at Opumo.