To suggest that any chair can begin to lay claim to being a 21st Century Eames is a bold claim. And yet the Thonet 808 Lounge Chair is being talked about in just those terms.
There's a lot to live up to...
You'll know that Americans Ray and Charles Eames were among the most famous furniture designers of the 20th century. Their moulded plywood and fibreglass chairs are considered to be centrepieces of mid-century modern furniture. One Eames piece was named "chair of the century" by architecture critic Esther McCoy.
The Thonet 808 is in one sense a 21st reinvention of the classic Eames lounge chair, a reinvention of the wing chair that wouldn't look out of place on the set of the next Bond movie. In another sense, the 808 takes chair design forward with a reverential nod to the past.
Launched at the huge IMM furniture fair in Cologne, the chair was designed by Munich studio Formstelle who said they wanted to create a piece of furniture that embraced the user, and that radiated inner calm and inspires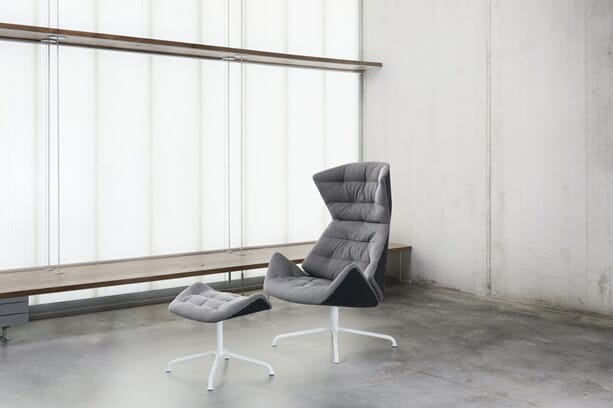 Leather, fabric and "formed fleece" are among the many options for upholstery.
This is a chair that's conceived to coddle and cuddle you. The manufacturer, Thonet, has the right credentials, laying claim not only to being the oldest furniture brand in the world, but among the pioneers of modernism in Germany. Thonet remains a family company.
With the Thonet 808, they might just have released a real future classic. If you're tempted, it's available to order now from selected stockists. Priced at around £3,400, this chair is worth every penny.