Since its inception in 2014, JAK has garnered a reputation as one of Europe's leading names in minimalist footwear design. In a market saturated by obnoxious branding and 'look at me' style, the Lisbon-based label is beloved by many for its emphasis on quality of construction over extraneous aesthetic details – qualities inherent to its whole collection but particularly apparent in its signature Atom sneakers. Read our full JAK Atom review below for everything you need to know about these iconic kicks.
Style
In typical JAK fashion, the ultra-sleek Atom sneakers are characterised by an understated elegance and refined timelessness. With fuss-free simplicity at their core, they boast a low profile and clean silhouette, with the absence of any branding or patterns. A one-piece, tongueless leather upper distinguishes the sneakers from other minimalist styles and provides them with their soft, stand-up design.
Choose from three versatile colourways – All White, Light Grey or All Black, each of which is designed to slot seamlessly into your wardrobe, serving as a fundamental building block around which you can create myriad ensembles. Dress them up with soft summer tailoring or take a more casual approach with chinos and an overshirt.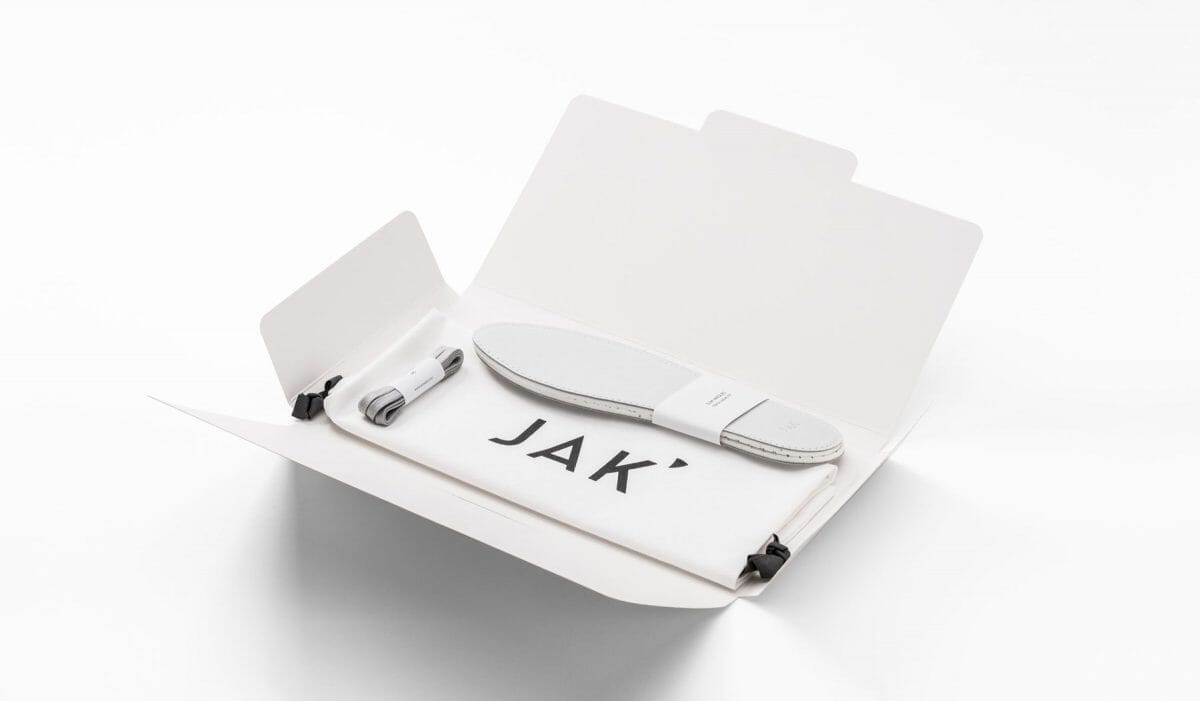 Craftmanship
JAK is renowned for its meticulous approach to construction, ensuring each pair of sneakers stands the test of time. Its full range is manufactured in the north of Portugal, a region famous for its multi-generation family-owned shoe production factories. Only the finest locally sourced leathers are used, in line with the brand's strict ethical code.
Due to the Atom's unique one-piece-of-leather design, the sneaker boasts ultimate flexibility and durability, reinforced by a cemented and stitched rubber sole and removable shock proof innersoles. The full-grain leather carries natural markings that will age beautifully over time, developing a patina unique to the wearer.
Our take on the JAK Atom sneakers
If you're in the market for a pair of simple, pared-back sneakers that are versatile and comfortable enough for everyday wear, look no further than the JAK Atom sneakers. Their understated aesthetic lends itself to just about any occasion, so you're guaranteed to reach for them time and again. Plus, their top notch construction means that if you treat them well, they'll be a wardrobe staple for years to come.
Now that you've read our JAK Atom review, be sure to check out our JAK sizing guide to find your perfect fit.