It's no coincidence that two of our favourite sock makers are Japanese, from a culture that understands the importance of the private pattern. The elaborate designs of a kimono, after all, are on the inside.
If details make the man, then socks are an important way of expressing your secret style. Chosen carefully, socks are a flash of real personality, a private luxury, occasionally to be shared as you sit down or when you add a turn-up to jeans.
Artisanal, limited edition, socks are a big fashion story for SS15, so choose with care and luxuriate in the cosseting that only fine socks can give you.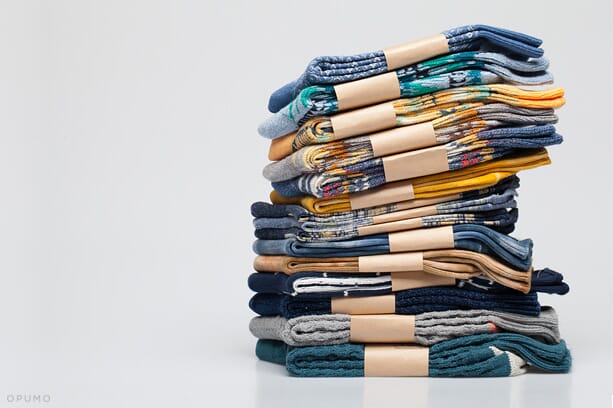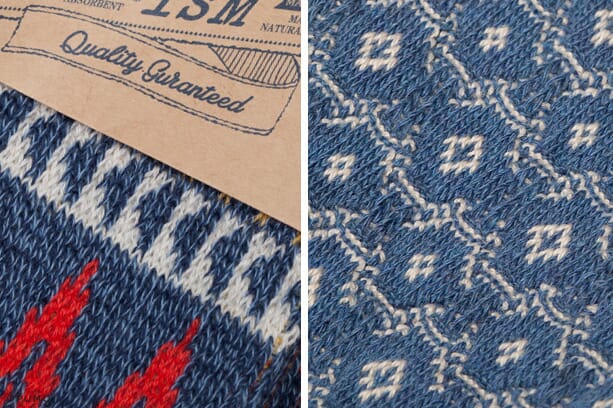 Anonymous Ism
Here's a brand with an unusual stated aim. Instead of being a run-of-the-mill clothing company, Anonymous Ism aim to be a team spreading happiness. With their hand-made collection of super-limited statement socks, we'd say they're reaching that goal.
The classics of the range are inspired by the striking geometric art of the Navajo people of North America and extend into unique tie-dyed socks for a touch of the hippie on your feet.
We're rather drawn to the camouflage socks, for the urban warrior in all of us. If you find yourself in a minimalist mood, may we recommend Anonymous Ism's grey honeycomb cable crew socks? Hand-made, like every pair in this collection, and with a flash of colour at the toe.
Joy can be in small things. Anonymous Ism provide that in every pair.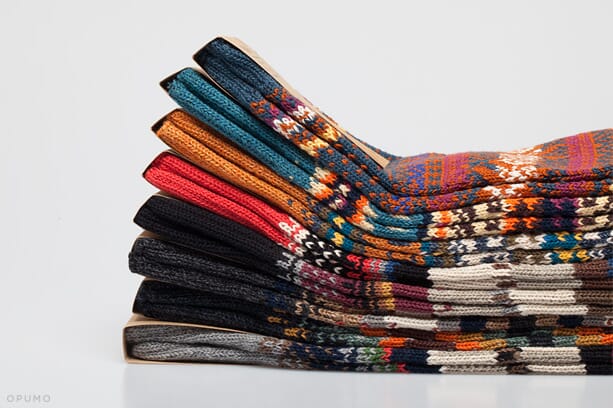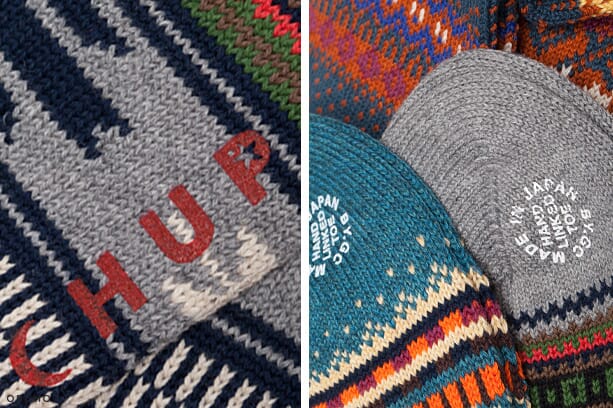 Chup by Glen Clyde
Only 25 pairs of Chup socks are released each day by the Glen Clyde Company's fastidious team in Tokyo. It's no exaggeration to say these guys are sock obsessives, and the pieces they produce are all the better for that.
Chup is an acronym for "Classical Human's Universal Peace". The reference is to the beliefs of Japan's native Ainu people, who worshipped the sun, the moon and the stars.
This backdrop is what makes Chup socks unique. Patterns reflect the Chup philosophy, being drawn from nature, Japanese folk art and the spirit world. Colours are vibrant and bold. Painstaking craftsmanship means that each sock has the feel of a bespoke item.
Socks have been often overlooked as a key accessory. Chup's approach is to suggest that all detailing is critical to our lives, and we salute them for that.
The latest collections for SS15 from Anonymous Ism and Chup are now available here at Opumo.