Project name: K House | Location: Moshav Herut, Israel | Completed: 2018 | Architect: Blatman Cohen Architecture Design
K House is located in Israel's coastal Sharon Plain, the area between the Mediterranean Sea and the Samarian Hills. This area has seen a dramatic transformation in recent years. Its small villages have been reinvented as communities mixing agriculture, orchards and suburban private houses. Meanwhile, local planning restrictions have ensured the preservation of the quiet and green countryside.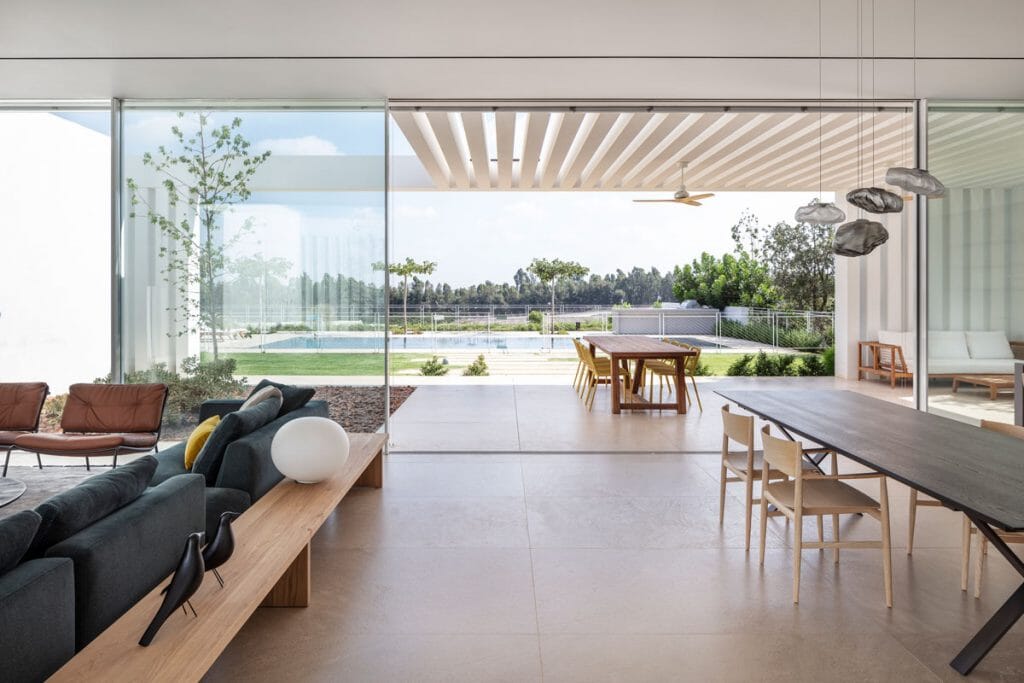 Designed as a deconstructed cube, K House maintains maximum privacy for its residents. The deconstruction of the property can be seen in the internal layout which is divided by internal patios as well as in the outer shell which incorporates elegant integral mashrabiyas. The mashrabiya motif is continued throughout the house, used on the ceiling as a pergola and as an external wall. The use of mashrabiyas in combination with the inner courtyards offers another barrier of privacy within the home.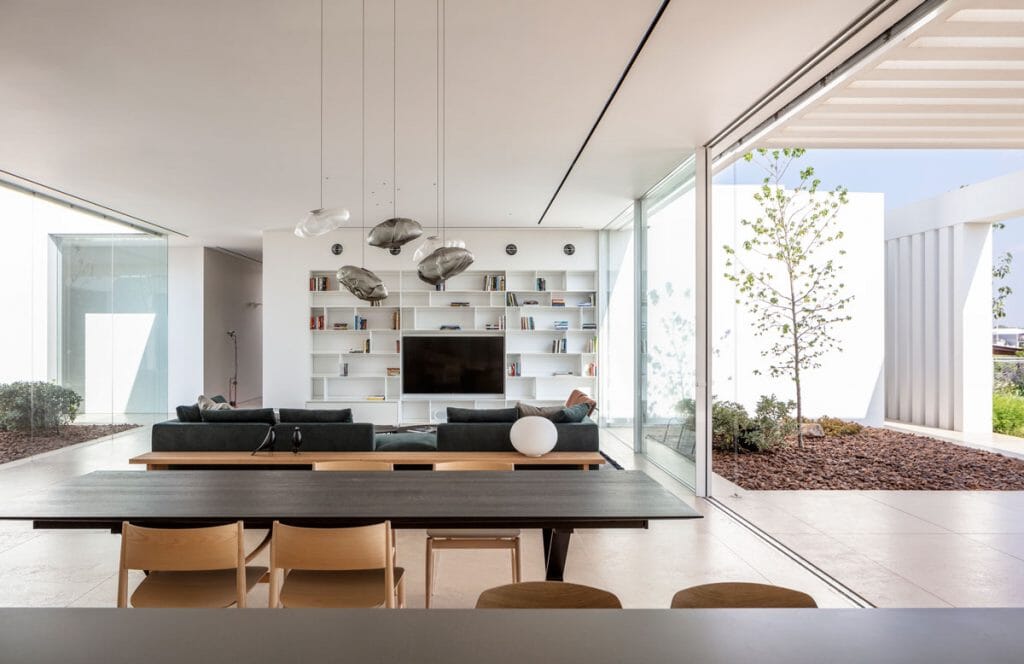 While from the outside K House is very private, the white cube is softened on the interiors. The use of wood and an organic palette makes for a more homely experience inside the property. Natural wood and textile team up with the flooring made of brushed stone slabs to create a consistent and stylish interior design language. The effect is that K House is modern in its simplicity, while nodding to traditional references with the use of mashrabiyas, for example.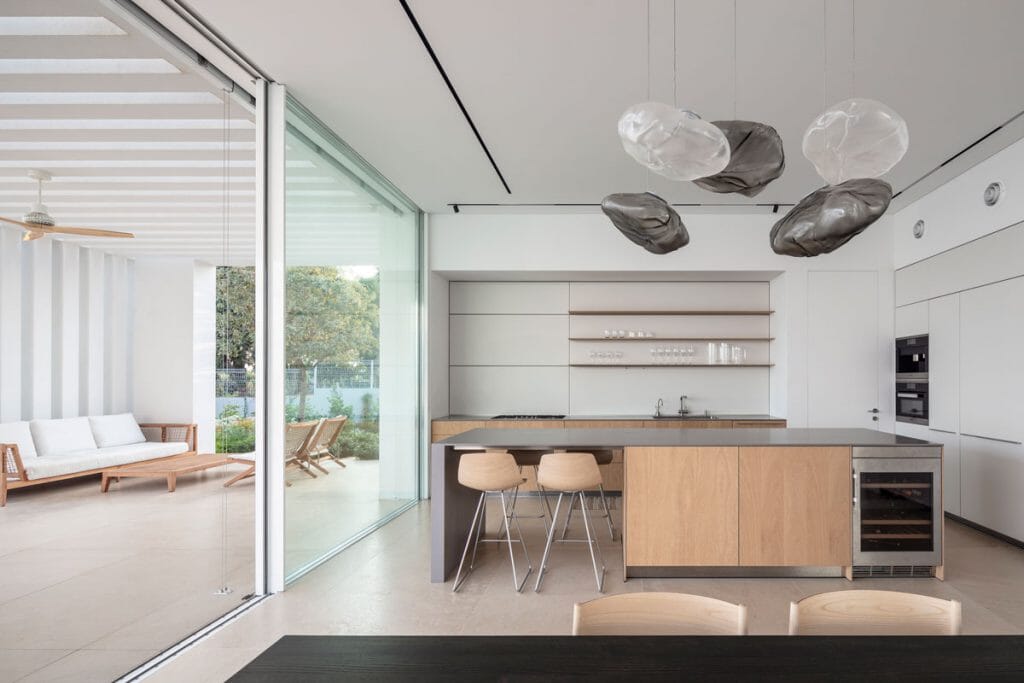 ---
---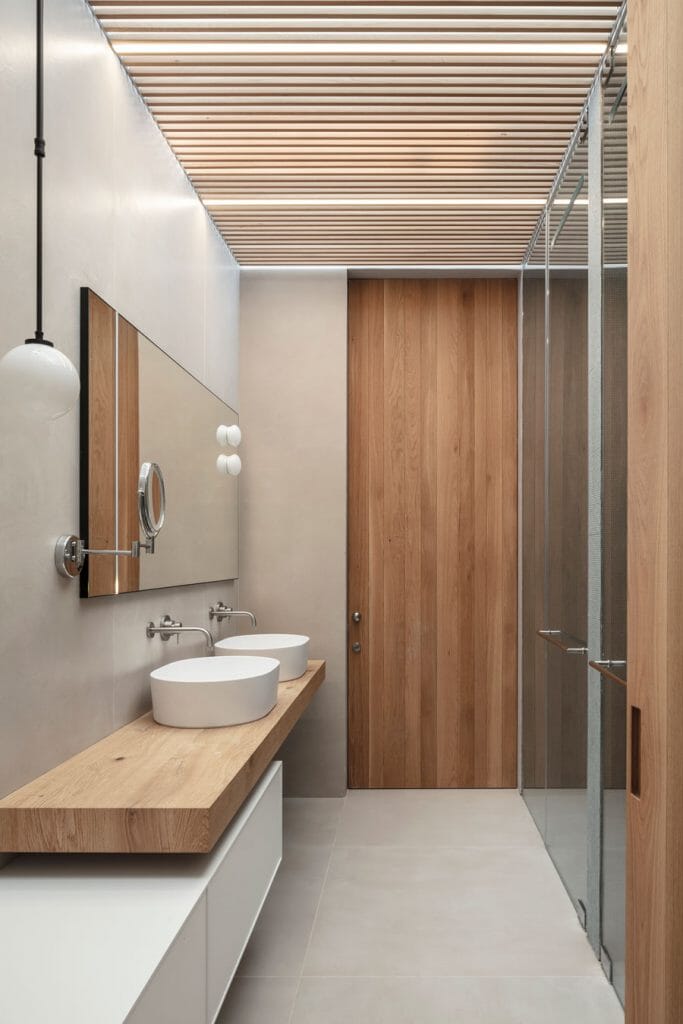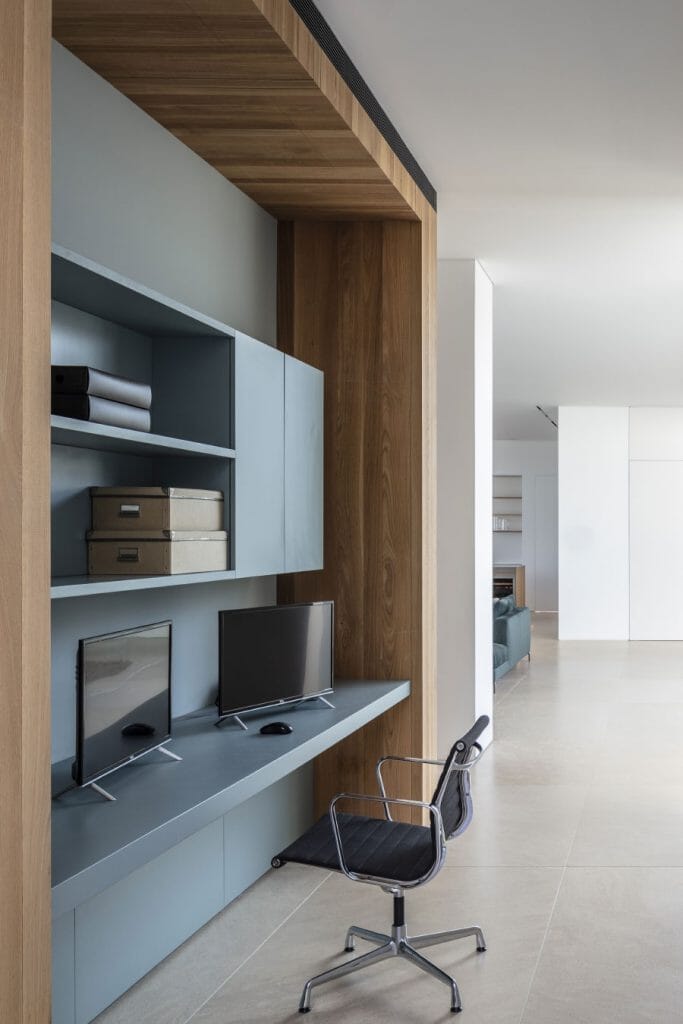 Arguably K House's greatest strength is revealed at the back of the property. Overlooking the farmlands to the south, the topography of the project's plot – a steep hill – provides stunning views. As the house is located on the highest level of the hill, it sees without being seen.
Photography by Amit Geron.
Sartfell Retreat offers similarly stunning views of a very different landscape.
---
---