"We don't stop playing because we grow old, we grow old because we stop playing" – George Bernard Shaw.
There is no better justification for this striking piece of contemporary design than citing George Bernard Shaw; introducing the round table conference swing set that will revolutionise the boardroom.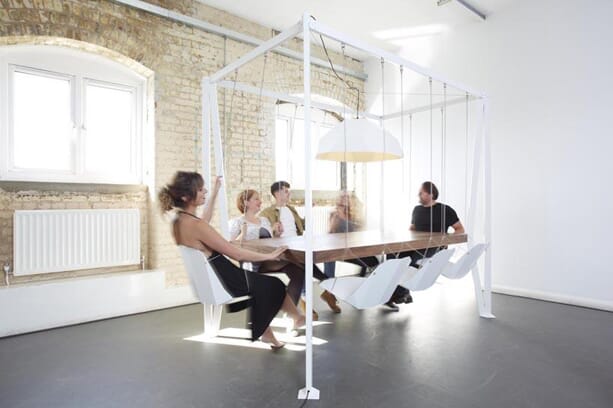 The latest instalment from British furniture designers Duffy London is a contemporary twist on the round table- aesthetically motivated by King Arthur's famed round table from the Arthurian legend.  
Designed under the pretence of fun and interaction, the objective has been accomplished as it poses as one of the most awe-inspiring pieces of furniture designed for the office space. The centrepiece not only presents an eccentric alternative to regular, static furniture pieces that offer the experience of simply sitting, the King Arthur swingset also provides a practical element: "As soon as people sit in it, they instantly open up, their posture changes and they start smiling" says Duffy.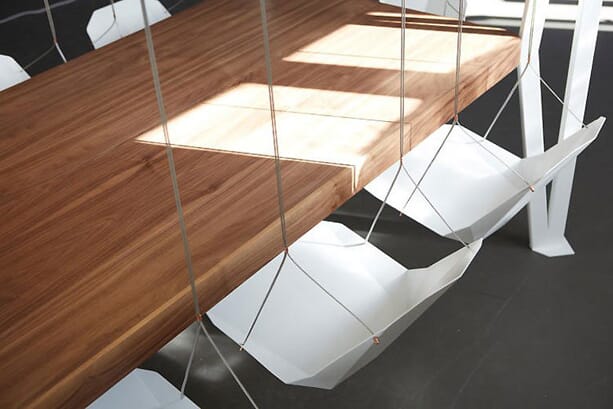 With a mild steel structure, and a walnut table top, it can sit up to twelve in the most comfortable manner known to man, available to be enjoyed both indoors and out. Several customisation options are offered allowing you to be knights of your own realm, including geo-lampshades built overhead and the choice of white or multi-coloured chair swing sets.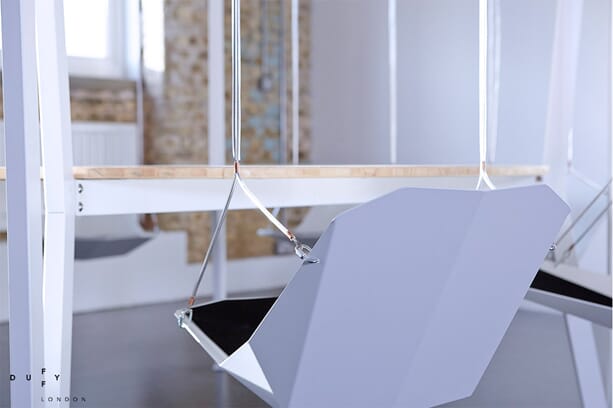 Dispelling the requisite of all work and no play, Duffy London have entwined fun and practicality with impeccable craft- ensuring it would certainly pay to turn the office in to a playground.