Poland's sweeping hillsides and imposing green mountains was the key inspiration for KWK Promes' latest residential project that sits proudly in the rolling hills of Brenna.
The country's secluded southern quarters make for the perfect backdrop for a home that updates the traditions of a rural barn. The visually striking aesthetic of the project leaves no questions into how the home, Konieczny's Ark, got its name. But the name is not artificial, as it in fact derives from a practical purpose.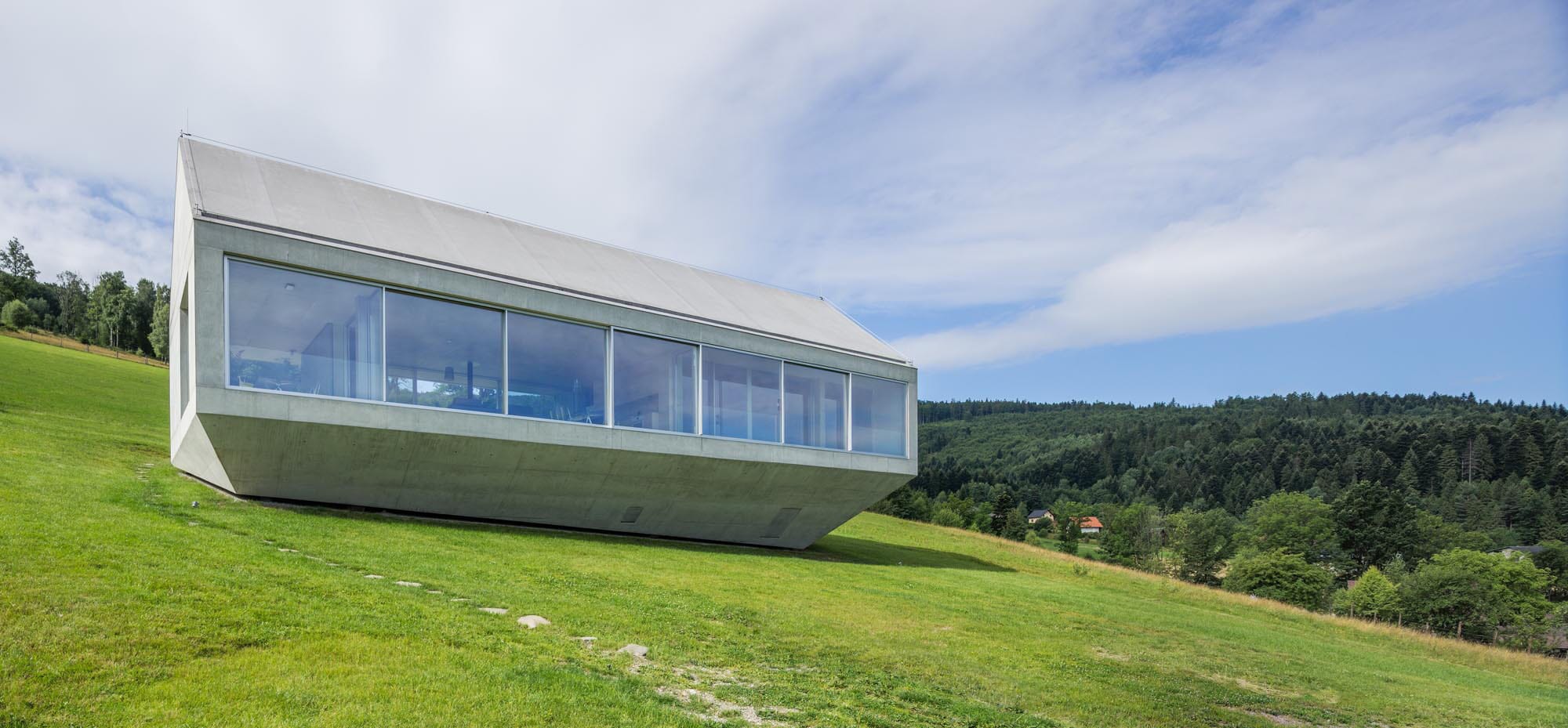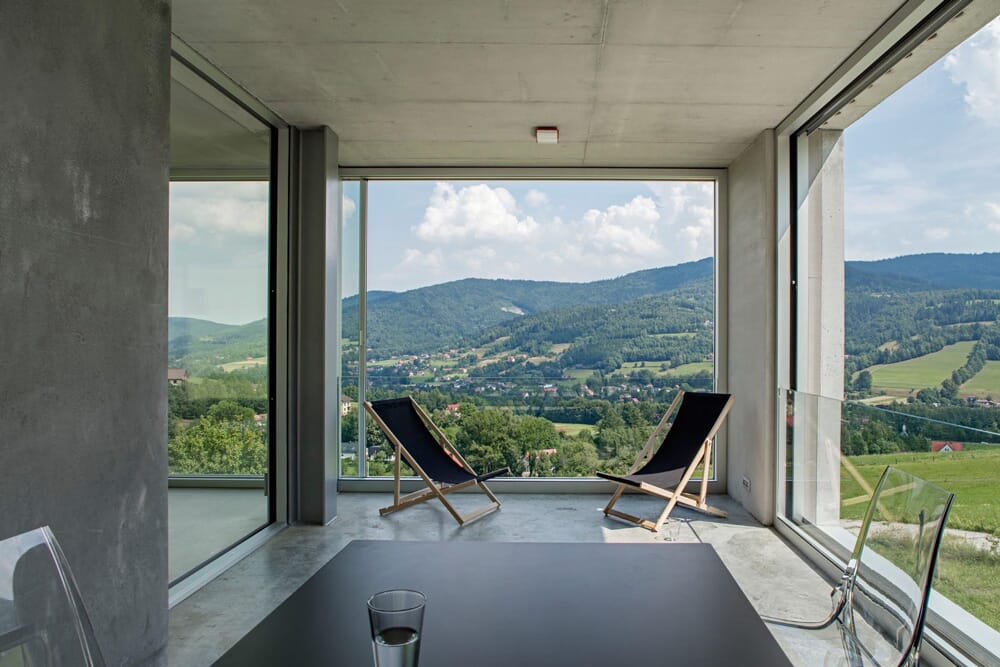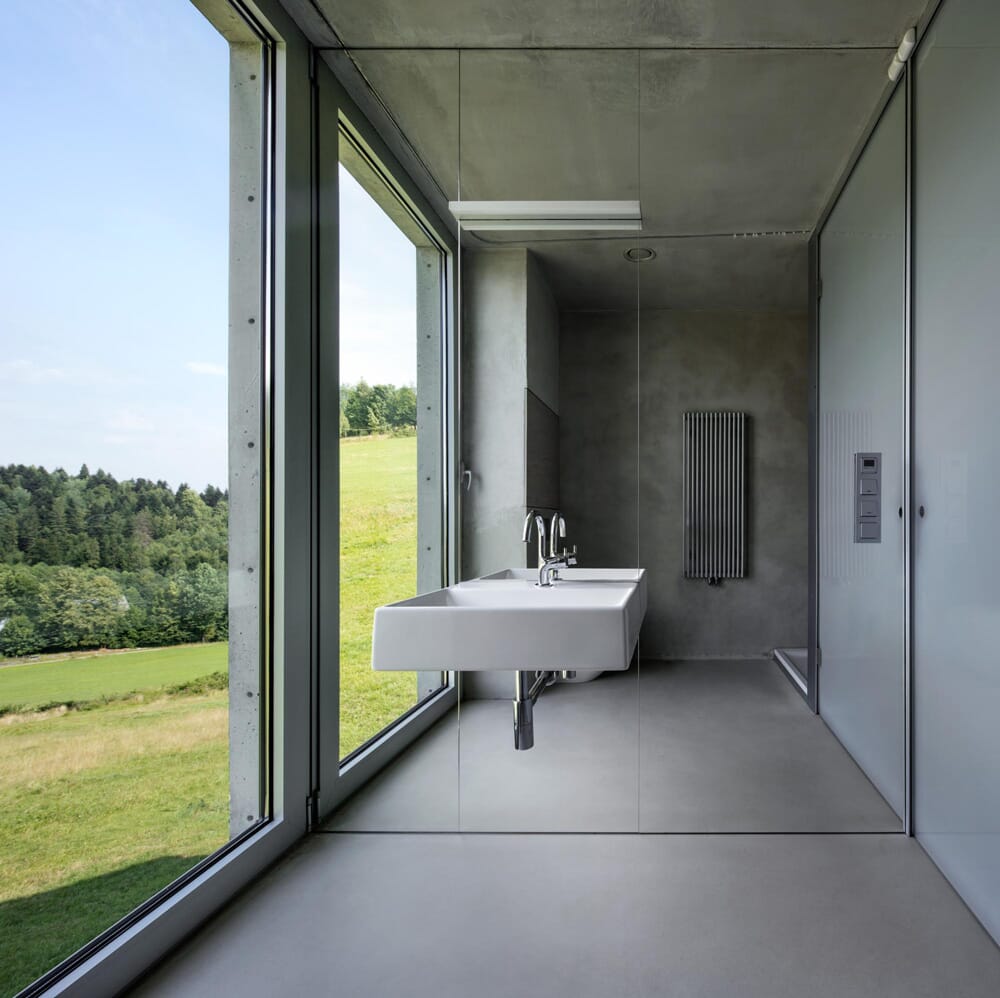 In order to combat the precarious nature of the surrounding landscape, with the home situated in a specific location vulnerable to landslides, the structure 'floats' above ground and subsequently provides the Ark-inspired shape. The abstract boat-motif not only radiates a strong sense of modernity but it also posses practical senses, particularly as it allows water and mud to flow freely underneath without damaging the property.
The formation of the house is also turned on a pivot, so that only one corner of the structure touches the ground while the remaining volume is left suspended above the landscape. This is also where the home's main entrance is situated – with the rest of the building left suspended in the air.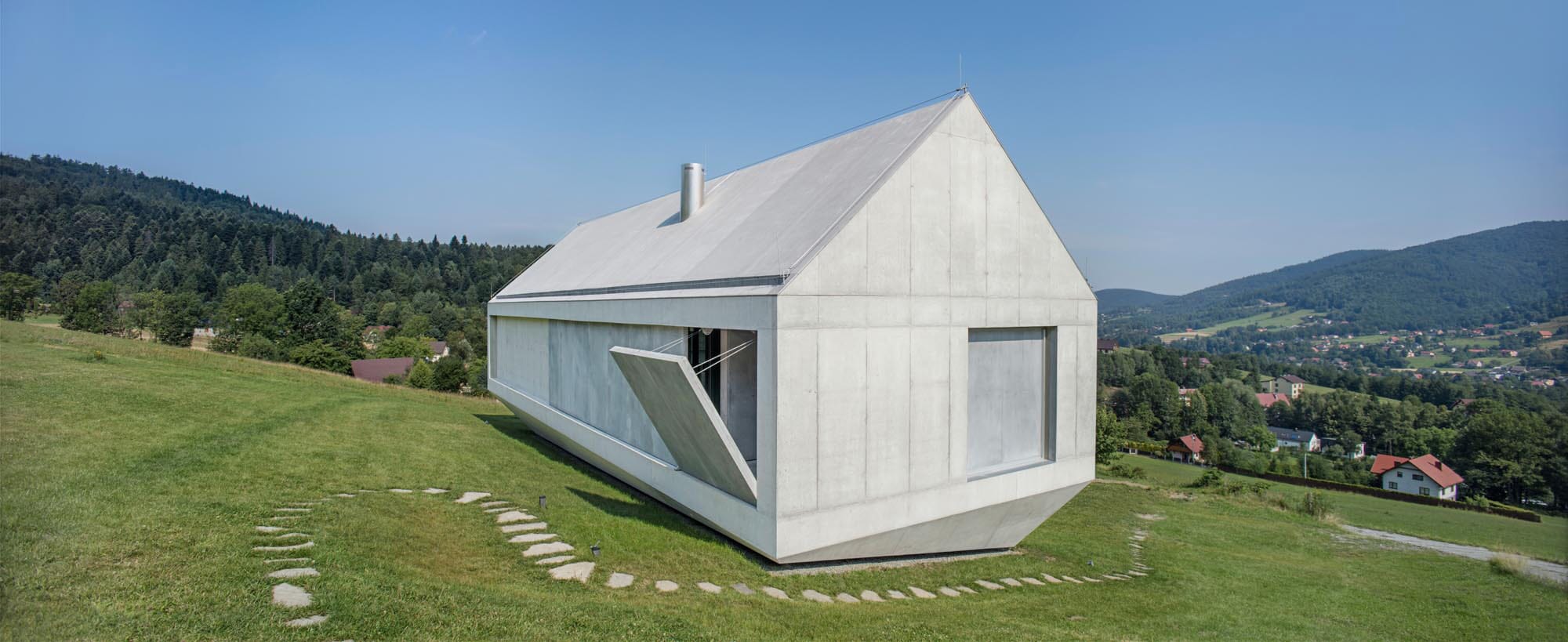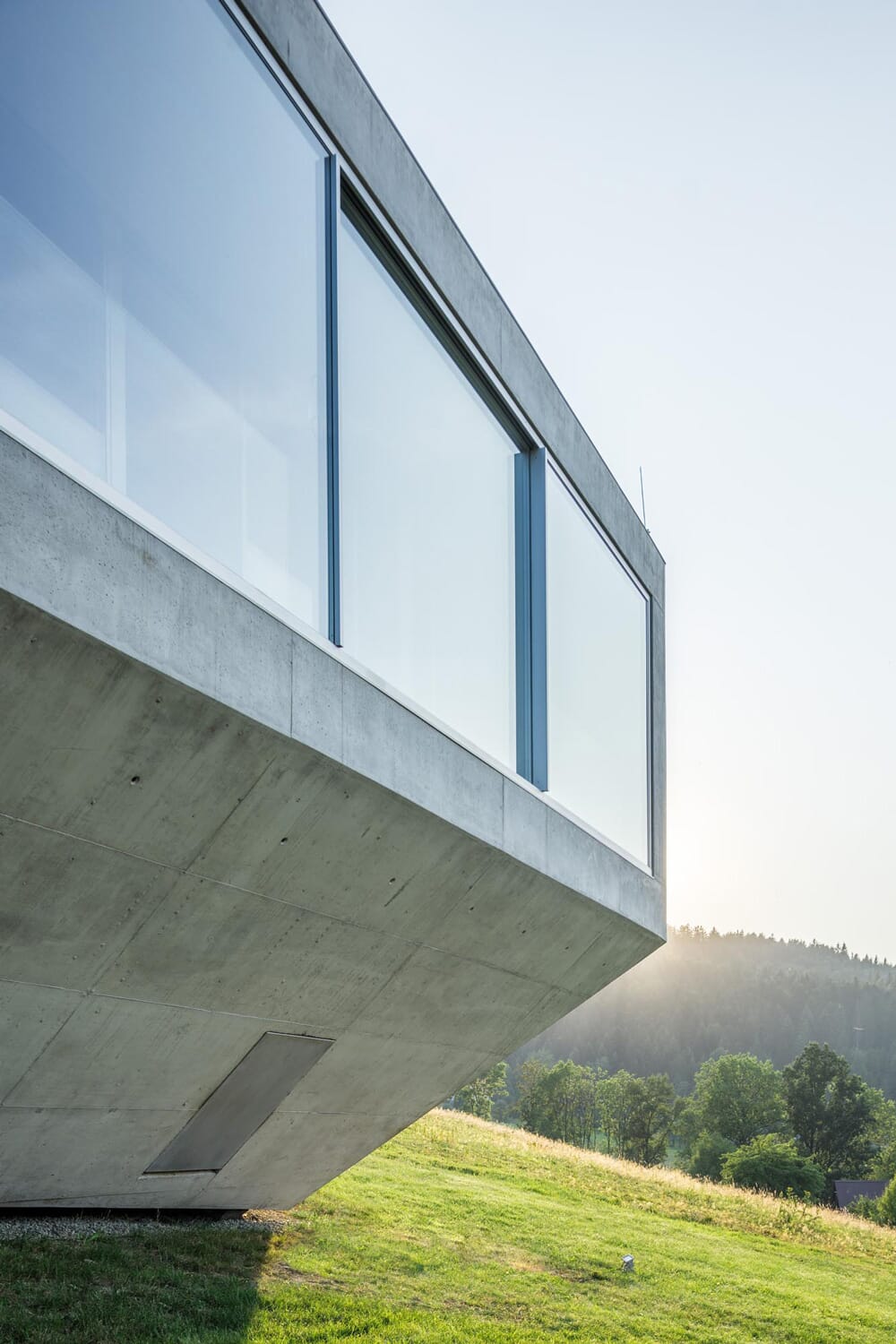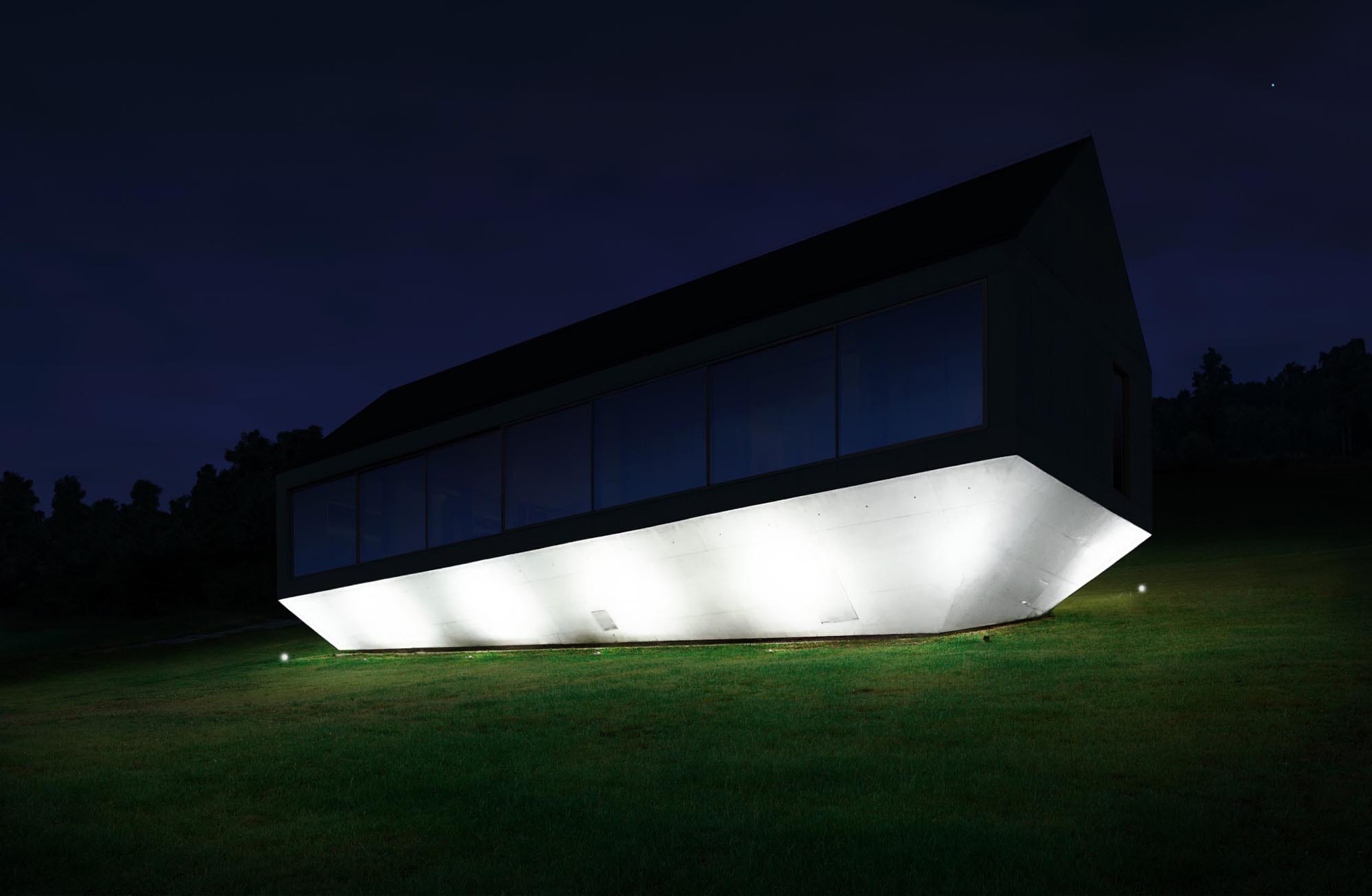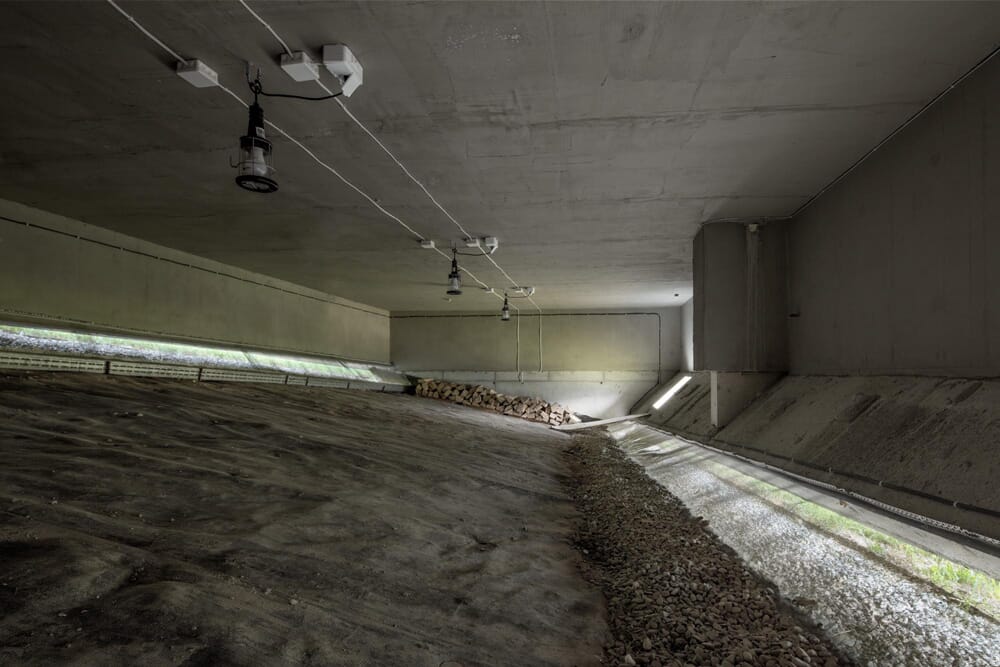 The unique and imposing design gives the home a hold of significance amongst the bountiful amounts of greenery it shares with the mountains. While the home's drawbridge entrance only adds to the spiritual allure.
Take a tour of the property below and check out another one of our favourites from KWK Promes, the Living-Garden House, on the OPUMO Magazine.