It's the most important drink of the day. It's a helping hand whenever you need it and there's one waiting for you around every corner. Today, coffee is ubiquitous.
Coffee's shift from a grab-and-go staple, or worse, as an instant remedy – to a considered indulgence, is as worthy claim to an art form as that of fine wine and whiskey. Whether coffee shop chains, and its many imitators, is your Mecca or speciality beans and science siphons make up your perfect cup – there is one brand that unifies both, a brand for all; Workshop Coffee.
Sitting in between the accessibility of a drop-in high street stop and a café for that extra special occasion, Workshop is the capital's pioneering coffee hub. A brand that goes one step beyond adding a heart to the froth upon your coffee.
"The idea for Workshop Coffee Co was inspired by the specialty coffee movement and derived from the vision to create a vertically integrated coffee company, whereby we would source, roast and brew our own coffee," explains James Dickson, the man who stepped away from property surveying to establish Workshop Coffee in 2011. "Almost two business grew into one and I quickly realised I wanted to do more – the whole idea grew from there – through half mistake and half curiosity."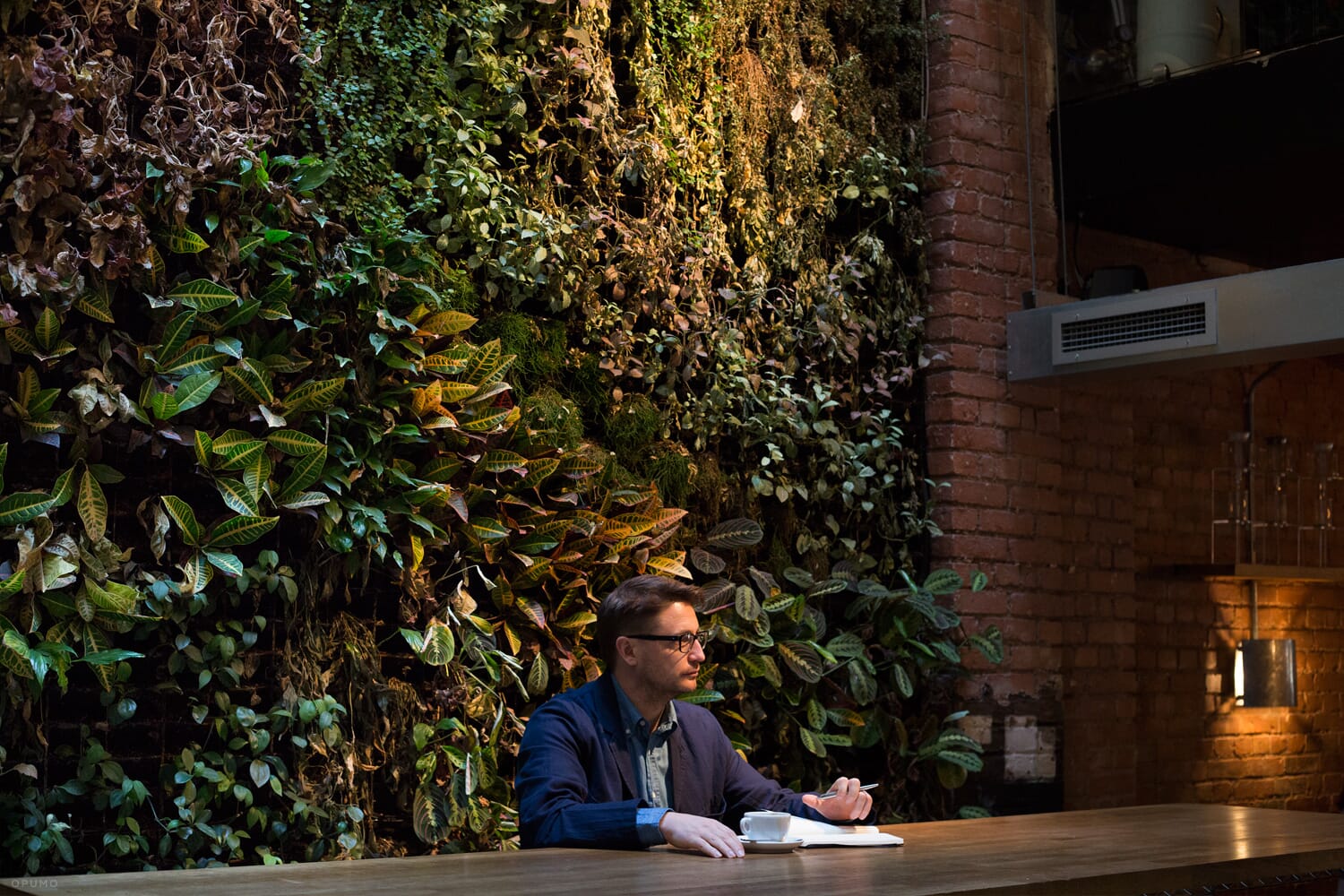 James wears the Gant Rugger Luxury Indigo Shirt and the Universal Works Navy Barra Jacket.
After a moment of contemplation and the appearance of a rye smile, James concedes that "when you get into coffee you never leave." And why would you. Despite their relatively tender age, Workshop has forged a formidable reputation for improving the way we experience and consume coffee. Their Clerkenwell branch, East London, where we arrange to meet James, was the brand's first cafe – having since been joined with three new sites across the capital. The café itself, defined by its low ceilings, warm wooden facades and iconic green-climber wall, creates a feeling of something altogether more special than a normal coffee house. Which, in actual fact, it is.
"We research the neighbourhood of every area to ensure we reflect the attitude and identity in each of our individual shop. Each café is specifically designed for that local environment and consumer so that means that none look the same and they are all unique. No square pegs and round holes, its all natural."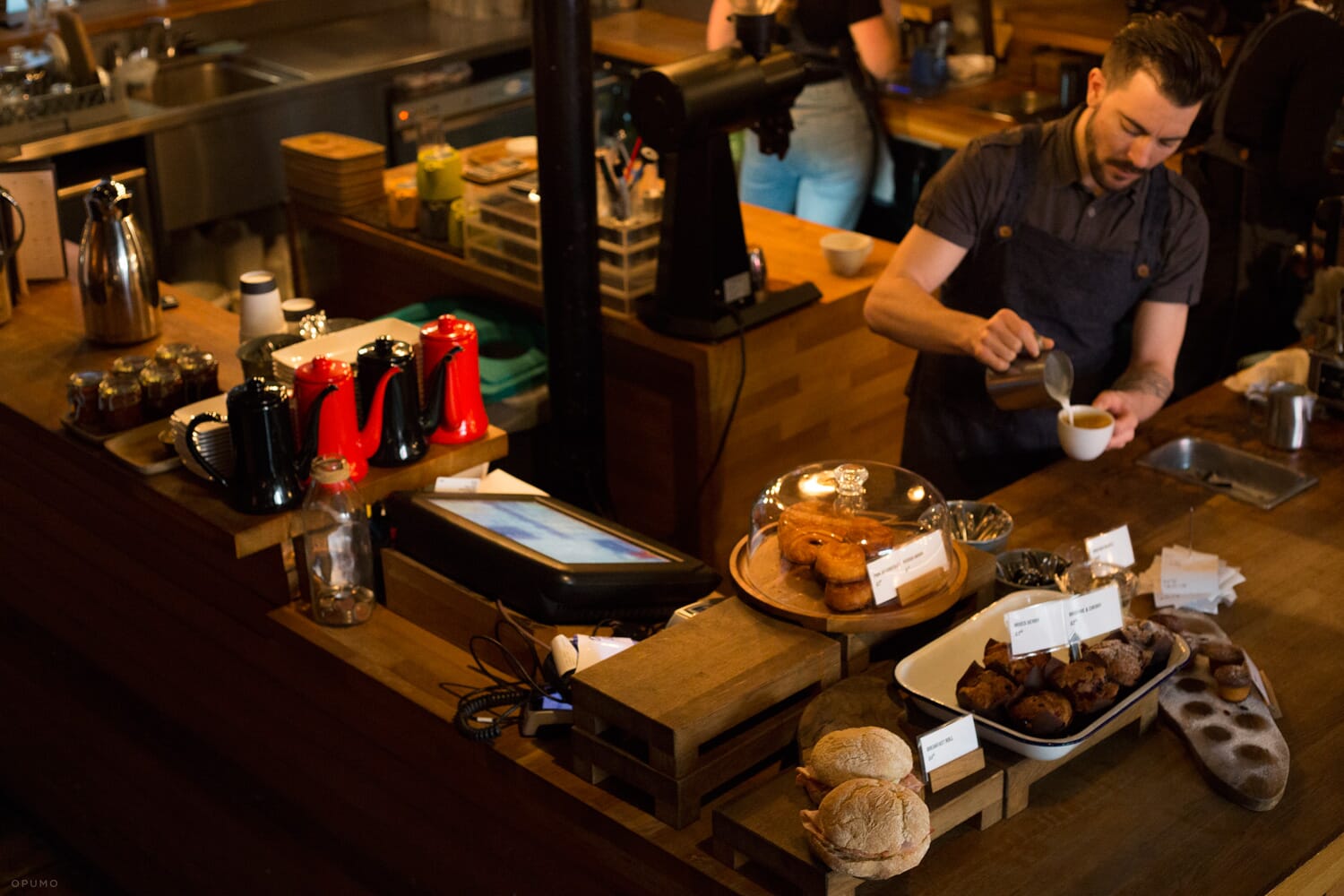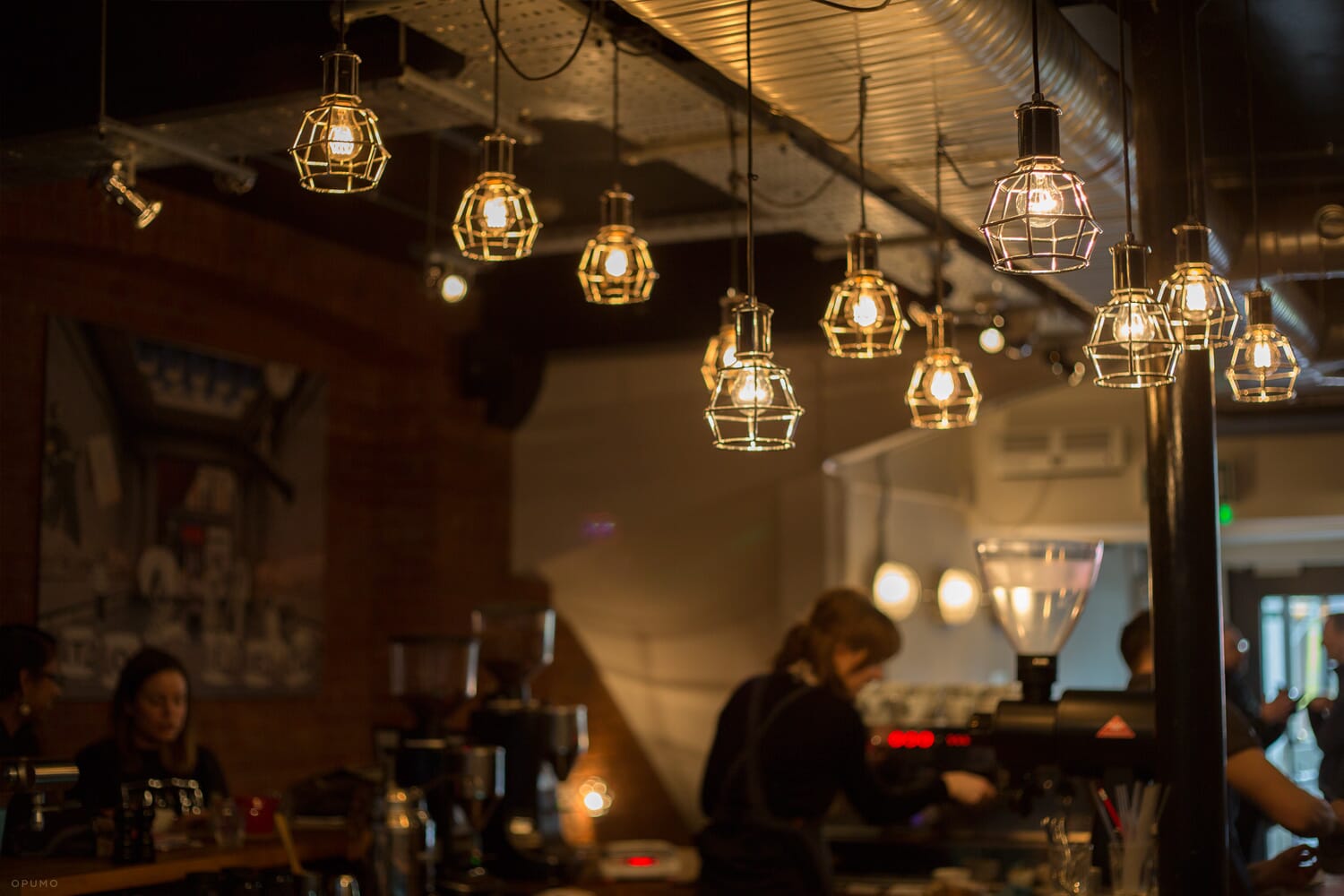 The continually developing focus on conscientiousness and considered sourcing is the cup that everything the brand does - drinks from. Unlike similar coffee brands, Workshop share the fruits of their labour with everyone. They serve to educate, inspire and produce the best coffee possible without pretentiousness, or telling you how, where and what you should be drinking.
"There are three types of people," James explains when pushed into unearthing the difference in high street chains and Workshop Coffee. "We have coffee drinkers, coffee lovers and coffee connoisseurs. Most people, especially today, are coffee drinkers and we like to think we can make them into coffee lovers by giving them all the information about how we source, roast and brew the coffee. In doing so, they then become a coffee connoisseur– where they care about the details of the coffee so much – and perhaps join our coffee master classes to enjoy coffee making at home."
The gentle and natural learning curve through coffee adolescence is a testament to what Workshop look to achieve. Alongside the brand's Clerkenwell branch, and three other individually designed cafes across the capital – including Mortimer Street, Marylebone and Holborn – Workshop Coffee offer 2-hour master classes where customers move through the motions of learning everything from espresso contraction to home brewing.
"There is a lot of over-complication with coffee, so with the master classes all we try to do is simplify it – straighten the method in people's minds so people can do a better job. There is a lot of misconceptions, but through simplifying the process it makes people better baristas and better consumers in the same instance. And simply, they can enjoy better coffee in their own home."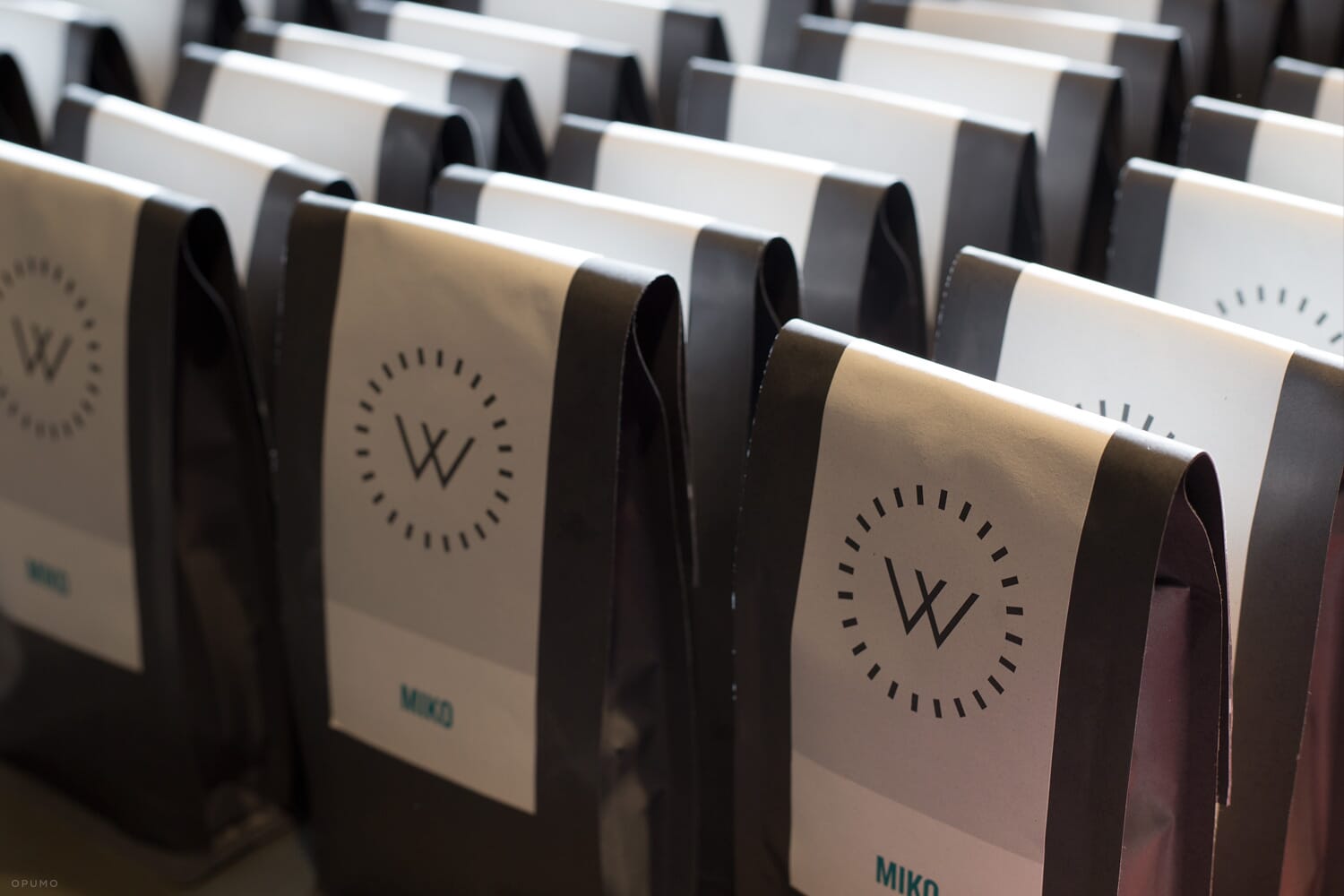 The old adage, 'give a man a fish and you feed him for a day', springs to mind. As Workshop do not just stop at teaching you the art of coffee making- they also supply you with the best materials in order to do so. The latest extension to the Workshop empire is subscription coffee; the brand's very own roasted, speciality coffee delivered straight to your door- whenever you need it. Aimed at 'frequency, flexible and accuracy', the subscription service is just another way the brand is bringing coffee into the 21st century and tailoring the product to the customer's needs.
Which all serves to prove that the 'coffee revolution' is well underway in Britain. As even James denotes himself that "London is evolving as a global leader in speciality coffee", and so the tastes, change and desires of the consumer are forever changing. "Before there was no information on what the drink was and where it was from – there has been a massive change in perception for that then and now – now it's all about 'think about the drink' – what's in the cup."
What's in the cup, as one would expect, is where Workshop excel. Working to their trademark technique of light to medium roasting, Workshop's 'clean, sweet, fresh' mantra opens the palette up to experience new flavours. From working closely with a global selection of farmers to source their own beans, Workshop then go on to roast them to the optimum at their very own roastery in East London – a factor which 'makes our coffee stand out,' explains Dickson. After all, that's what it all boils down to – the taste. And that is why Workshop Coffee, and their dedication to controlling the entire coffee experience, is the best tasting cup in the capital.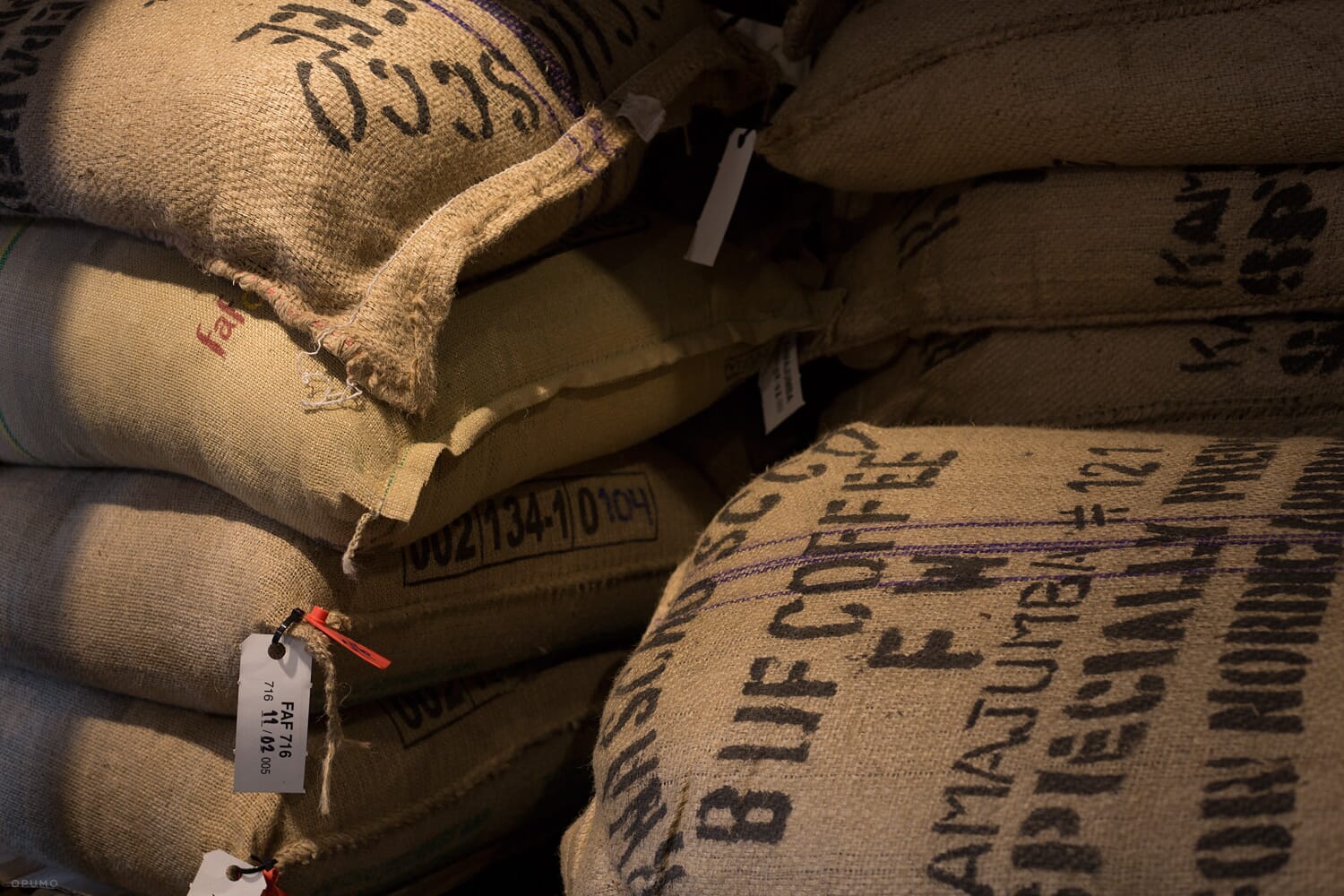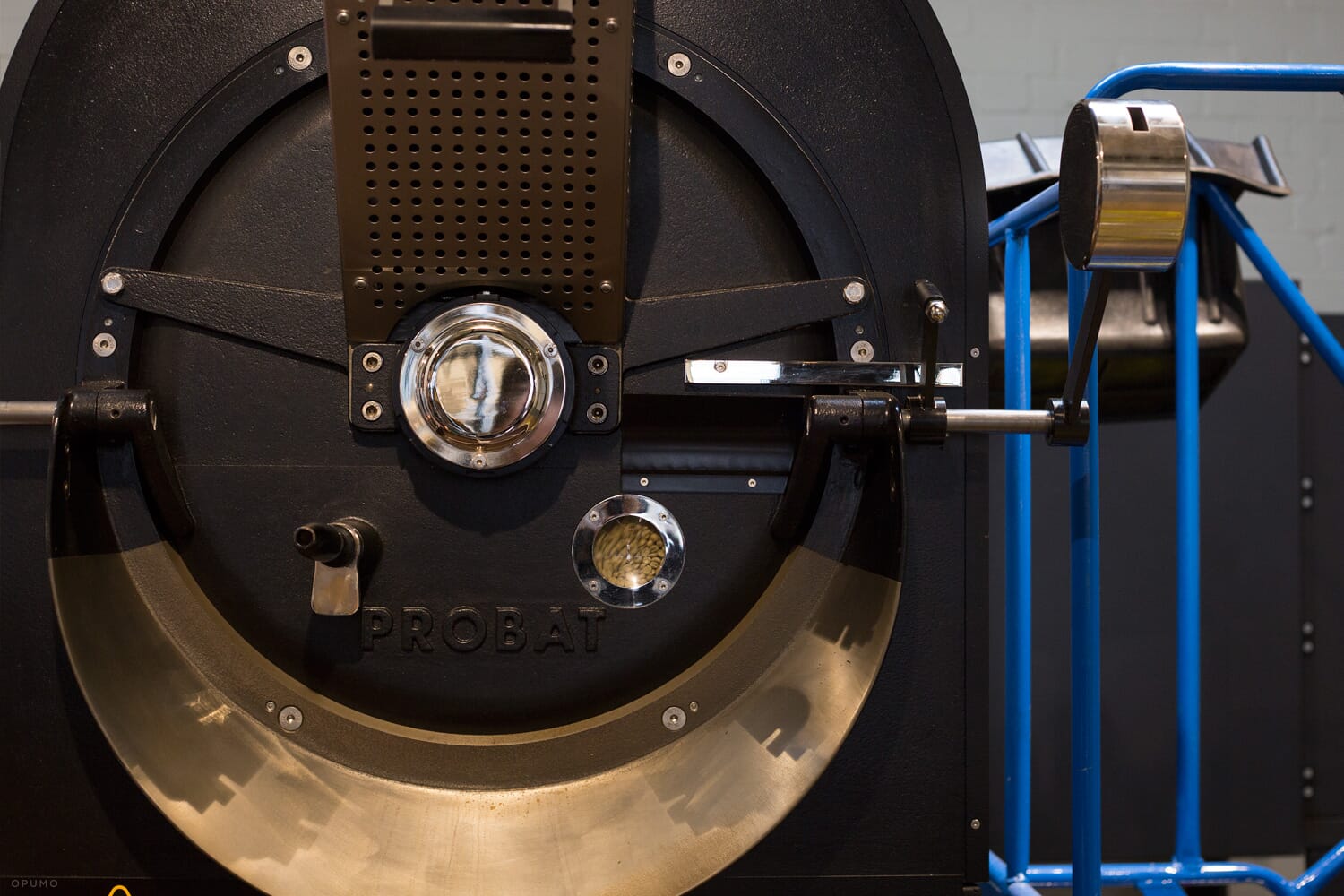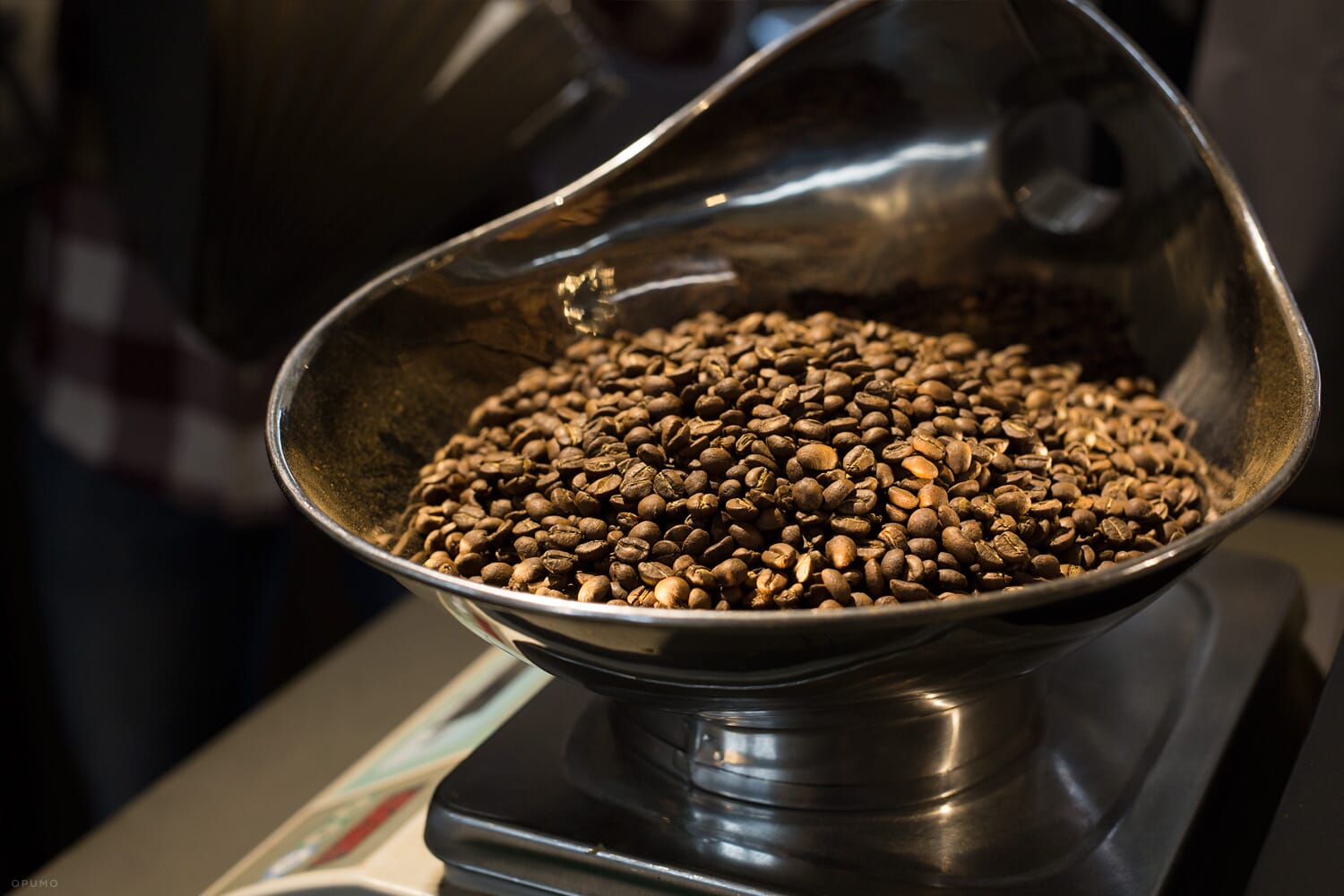 Experience it for yourself by visiting one of the dedicated Workshop Coffee cafes in London and for further information head to the Workshop Coffee Website.
Stay updated on Instagram @workshopcoffee and Twitter @WorkshopCoffee.