You want an electric car but you're worried about the range. Fear not, we're here to help. The battery-powered revolution is moving so fast that it now encompasses everything from family runabouts equipped with Ford's most evocative badge to hugely powerful SUVs produced by a company best known for its tiny sports cars produced in Norfolk. Not just that, but newcomers to car-making are weighing in with super-saloons that are redefining what cars look like, and what they can do. Suddenly a 500 mile range looks realistic. And did we mention the re-invention of the most beloved surfer van of all time? We've gone for just the one entrant from each manufacturer in our guide to the longest range EVs of 2023 - read on to find out why, if you choose wisely, range anxiety is now a thing of the past.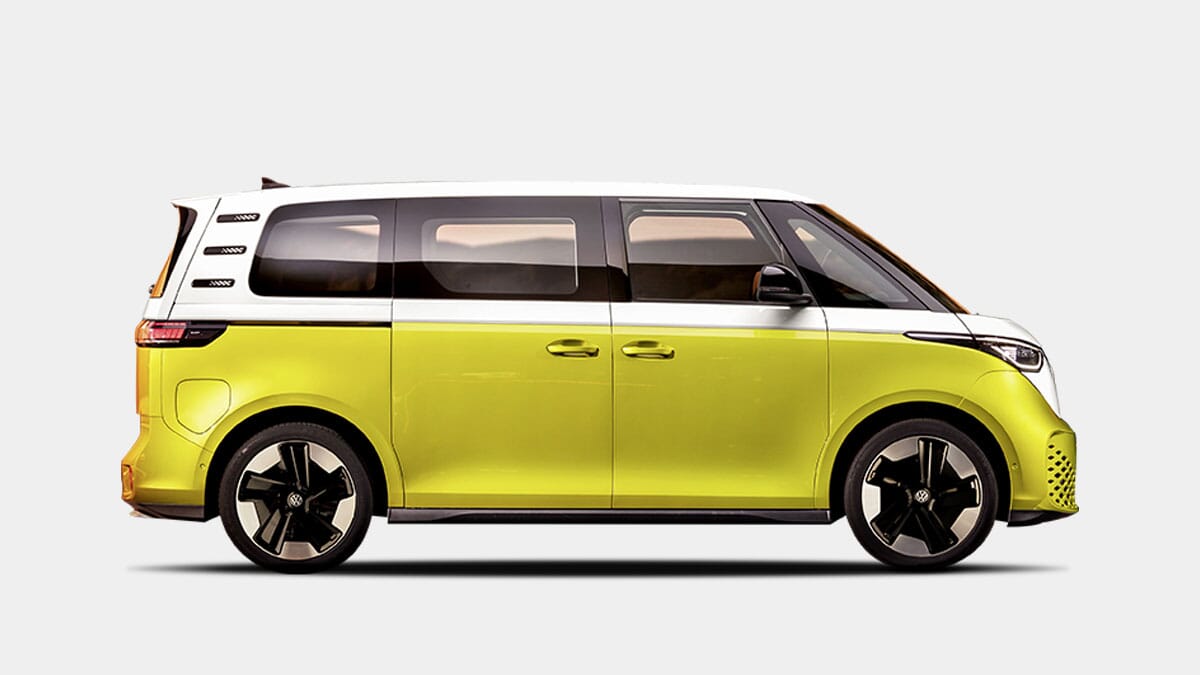 Longest range EVs in 2023
VW ID.Buzz, 258 miles
Volkswagen has invested billions in its electrification programme, and there's no doubt which is our favourite, by a long way. The ID.Buzz is a concept vehicle made real, with nods to classic VW vans dating back to the Type 2. Electric power means maximum space inside, and a range that means you'll reach the beach in time for sunset, or run the Saturday morning errands in swift and silent style. Hugely flexible interior allows for after-market add-ons such as a slide-out gas stove. There's room for your surfboards, too.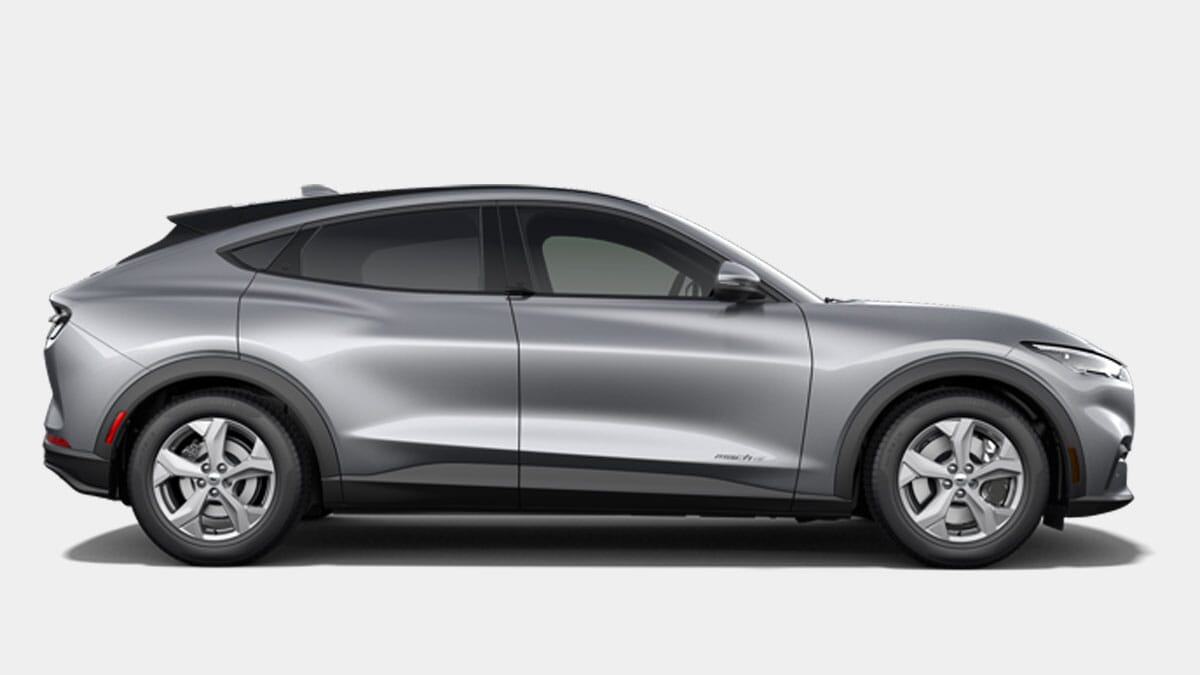 Ford Mustang Mach-E Premium RWD, 372 miles
Purists were horrified at the appropriation of the Mustang name on an all-electric crossover. Would Steve McQueen have driven one in 'Bullitt'? There's no doubting the commitment of the blue oval to electric power, however, and the battery-powered Mustang has received grudgingly impressive reviews from motoring journalists, not least for the range of this rear-wheel drive version. High-end Mach-E GT can hit 124 mph, enough for a decent car chase, but has a range of 341 miles.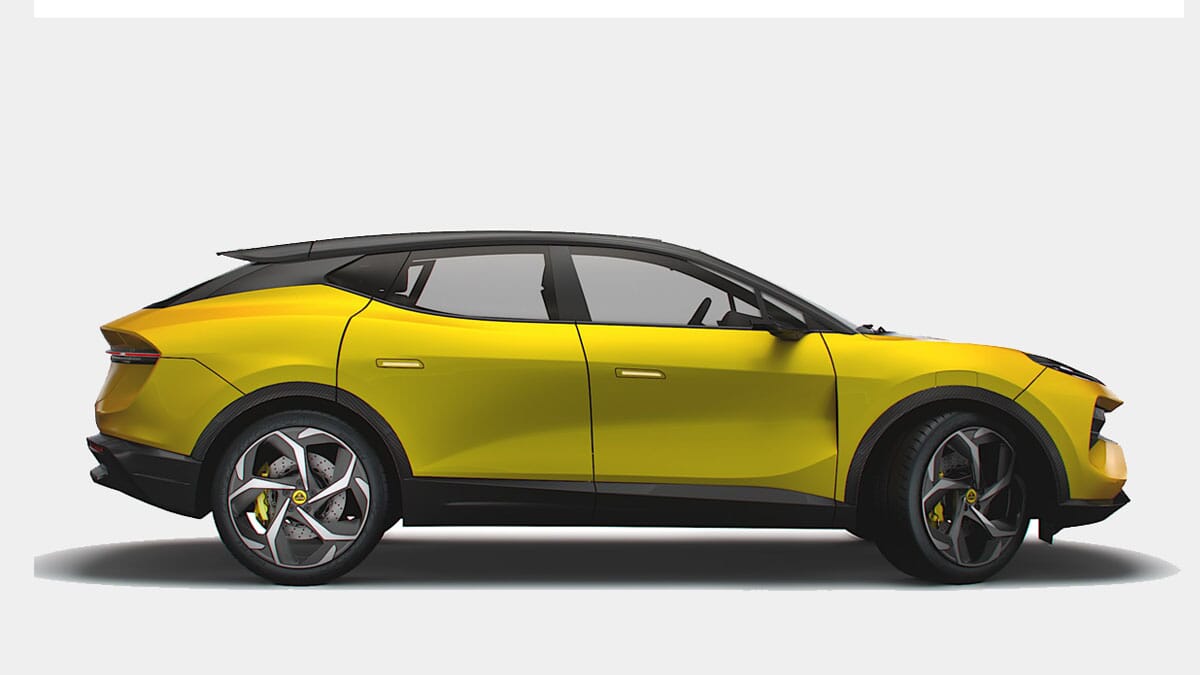 Lotus Eletre, 373 miles
First deliveries soon of first Lotus SUV, with all-electric power producing stellar performance - less than three seconds to 60 mph and a 165 mph top speed - and more-than-impressive range. Not only that, but expect class-leading handling too, courtesy the legendary abilities of Lotus chassis engineers who are more used to fettling small sports cars. Deluxe interiors to rival Lamborghini's Urus are promised and that 905 bhp under your right foot is likely to make it feel like a real Lotus.
Polestar 3 Long Range Dual Motor, 379 miles
Volvo spin-off has quietly been evolving a distinctive Scandi-cool design language for its minimalist range of electric vehicles. Latest is the Polestar 3 SUV, with aerodynamic efficiency resulting in a distinctive exterior, while you'll be enjoying the form-follows-function interior. Polestar's 360kW powertrain produces 483 bhp, so in addition to more-than-sufficient range, there's a 130 mph top speed and 60 mph is reached in a mere 4.9 seconds. Pure wool black rollneck obligatory, naturally.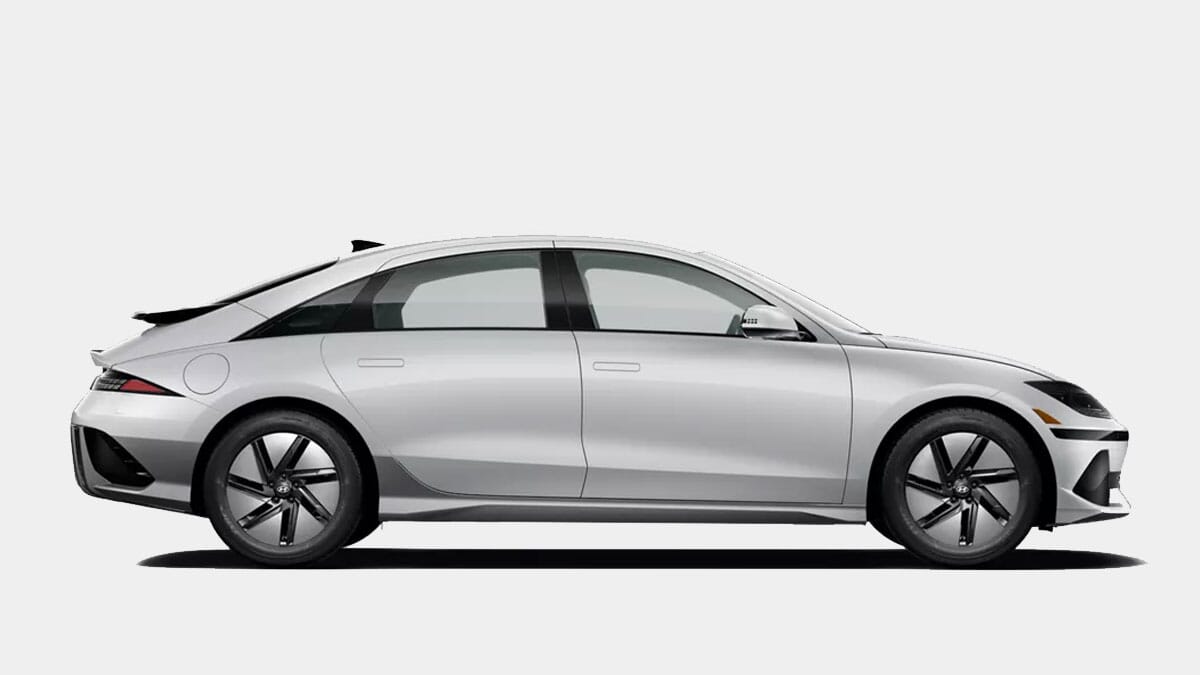 Hyundai Ioniq 6, 382 miles
Reigning car of the year continues reinvention of South Korean mega-brand under leadership of visionary designer Luc Donckerwolke, whose track record includes everything from Audi's pioneering A2 to Lamborghini's outrageous Murciélago. Hyundai's Ioniq 6 looks like it's stepped off the set of a futuristic movie, with aerodynamic styling designed to maximise all-electric range and advanced technology allowing full battery capacity in just 18 minutes, with appropriate charger.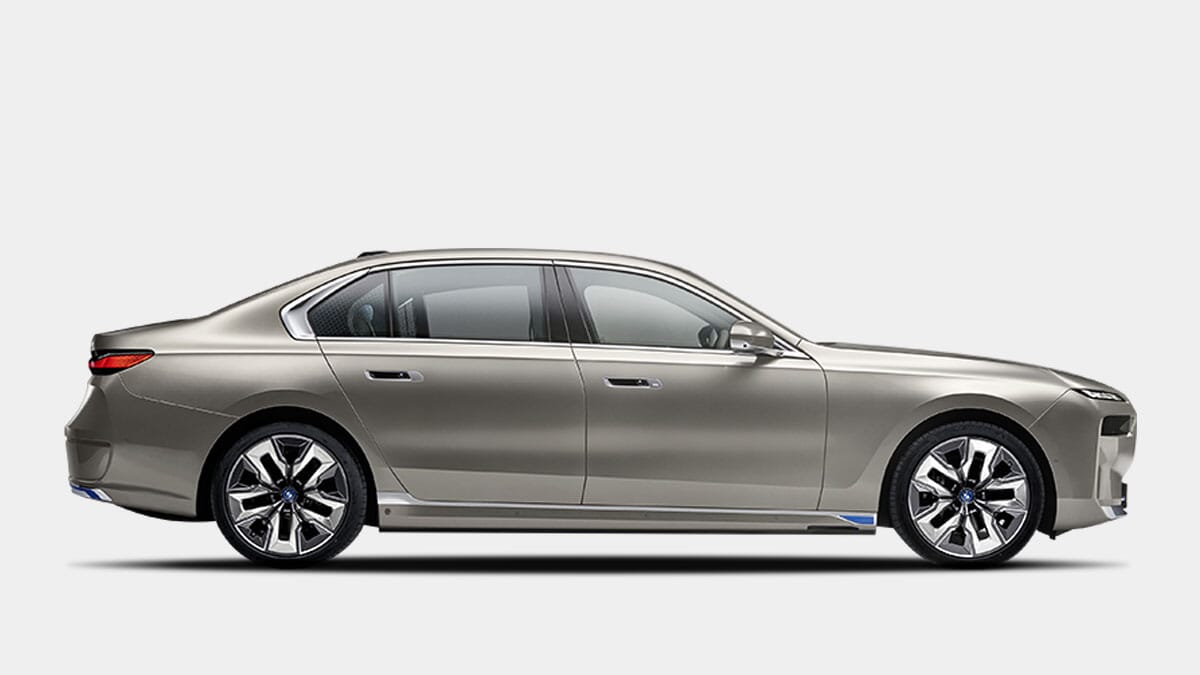 BMW i7 xDrive 60, 387 miles
Bavaria's finest has made a significant investment in all-electric power with its xDrive models. Top of the tree is the i7 xDrive 60 which retains all of the marque's legendary luxury and build quality, and adds in formidable dual all-wheel drive electric power. Motoring journalists report remarkable handling for so large - and, given weight of batteries, heavy - a limousine. And luxury limousine the i7 most certainly is, with the impressive range complemented by a near-150 mph top speed, so your chauffeur should have you in Paris in time for cocktails.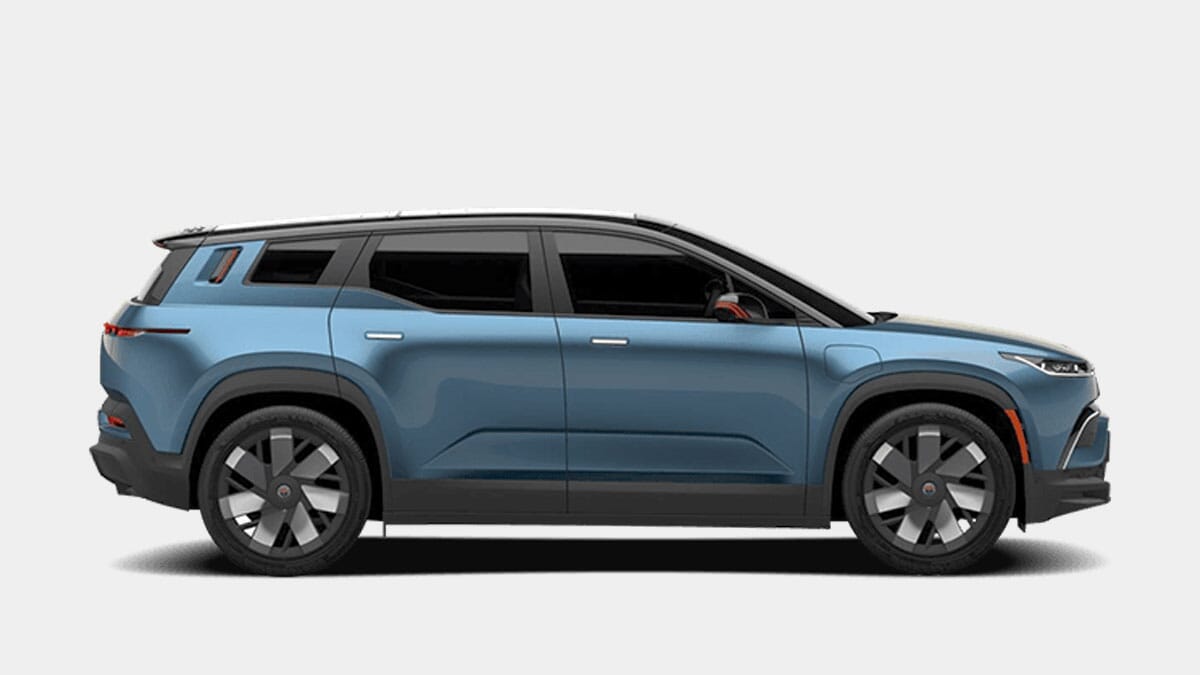 Fisker Ocean One Ultra, 390 miles
Sleek debut from Californian start-up seeks to shake up all-electric SUV market, not least with Ultra edition which combines dual motors and a hefty battery to result in near-400 mile range. If the Ocean One looks good to your eye, that's testimony to company founder Henrik Fisker's design CV, which includes the Aston Martin V8 Vantage and BMW's Z8. Looks are futuristic and a high-end stripped-back interior is promised. Order book now open.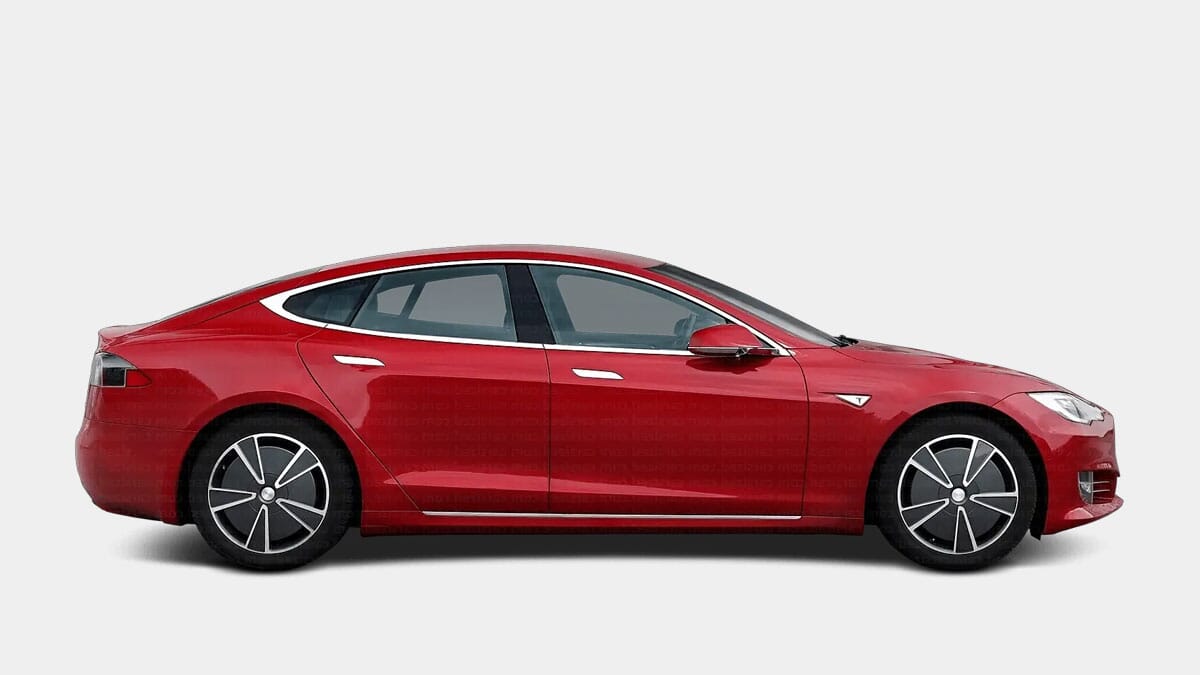 Tesla Model S, 405 miles
Elon Musk's core business has done the impossible and reset the car-manufacturing industry, to the extent that its long-established electric cars remain class-leading. Model S may now be an over-familiar sight on the roads, but there is no doubting both range and performance with 155 mph top speed quoted. If that's not enough, Tesla's ultimate Model S is the Plaid, which sacrifices range - think 373 miles - for still more performance: 200 mph if you can find a runway long enough.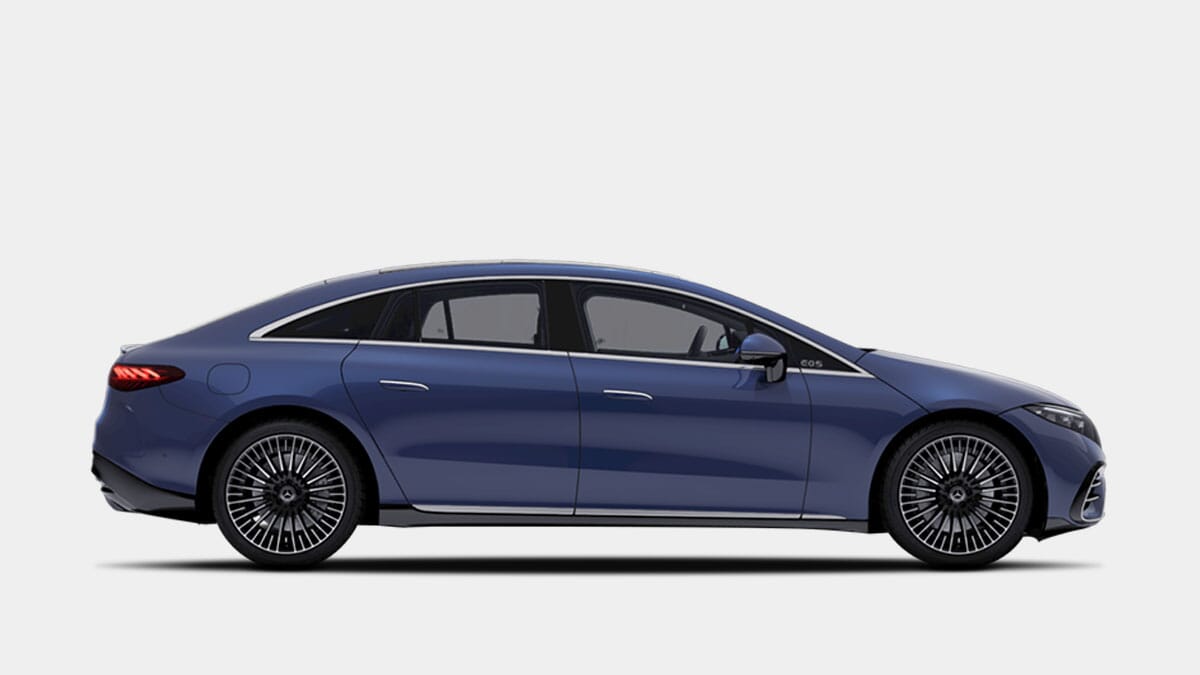 Mercedes-Benz EQS 450+, 464 miles
You'd expect the best of the best from Mercedes-Benz, and the boffins at Merc HQ in Stuttgart didn't disappoint. At more than two tons, the electric version of the S-Class super-saloon is no lightweight. Hefty battery, however, is more than up to the task of helping to propel occupants around in serene, luxurious comfort with only the occasional need to top up with power. The EQS is no slouch, with 60 mph coming up in less than four seconds.
Lucid Air Dream Edition, 516 miles
The looks alone speak of a sweeping drive down the Californian coast on Highway One. You'll be in sybaritic surroundings with more than 1,000 bhp on tap. Lucid is a West Coast start-up and one that's gone beyond concept car looks to superlatives from those who've driven the Air. They're not cheap and you won't see one just yet on the roads, but Lucid are the first to offer a super saloon with a range that will take you from Los Angeles to Las Vegas and back on one charge.
Get your fix of all things automotive at The Garage.
---
---