Project name: LR2 Residence | Location: Pasadena, California | Completed: 2018 | Architects: Montalba Architects
Montalba Architect's LR2 Residence is a bright and airy hillside sanctuary that overlooks Pasadena and its adjacent mountains.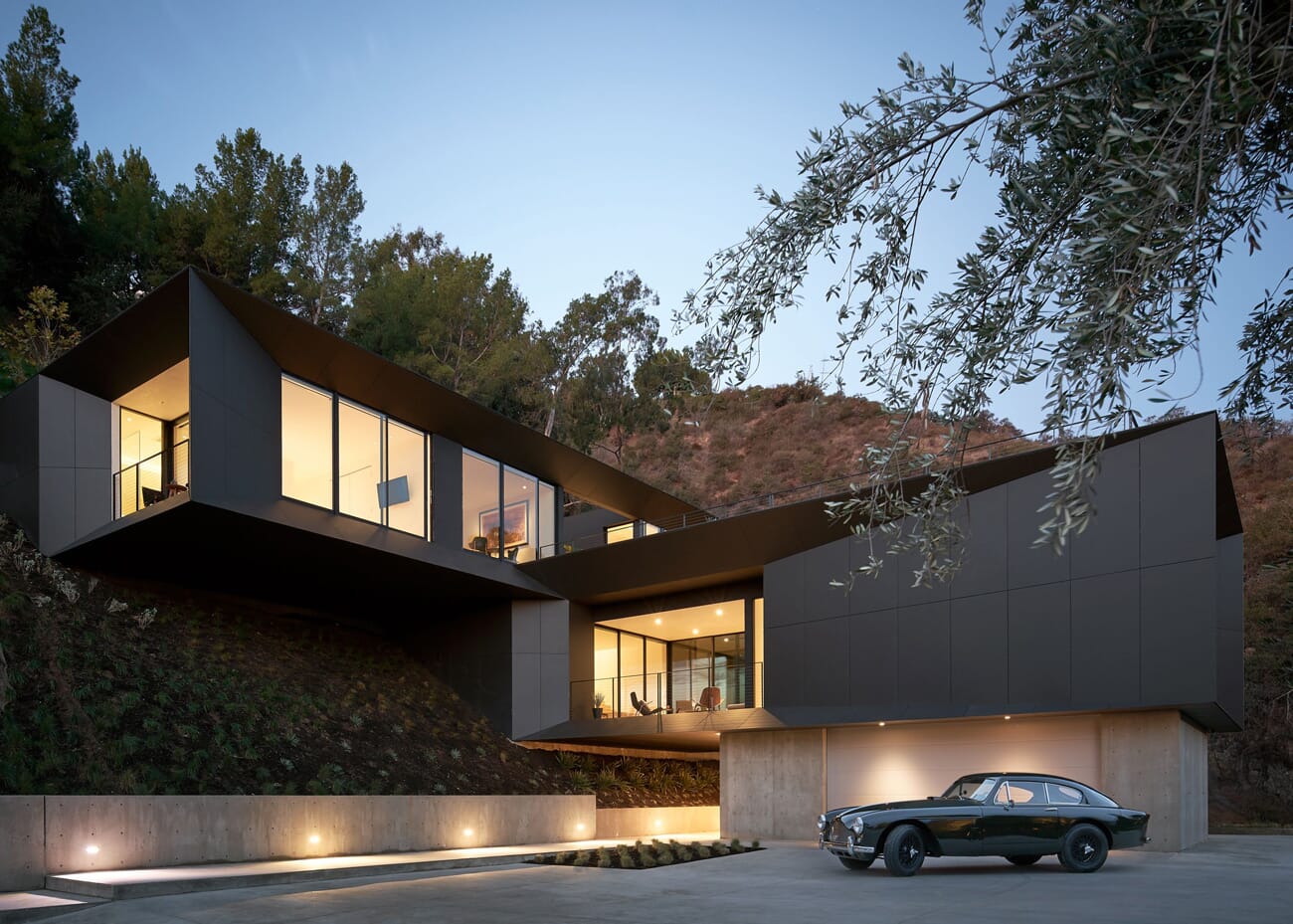 The 4,200-square-foot house, which was completed in 2018, is comprised of various stacked living volumes that are plotted down the slope of the hillside. Outdoor breezeways, porches, courtyards, covered walkways and an expansive rooftop deck all peel away from the primary building blocks, extending through the vegetation and flowing with the landscape.
Incorporating the stunning natural surrounds was key to this project. Abundant outdoor spaces coexist alongside indoor areas, all encompassing sweeping views of the surrounding hills and valley.
The intended entry sequence guides offers a unique experience, guiding visitors along a reaching sidewalk that extends under the building, incorporating a natural creek. Following the natural grade, the front stairs create an arching path to a bridged entry portal, all the while showcasing panoramic views of the house. 
---
---
The house includes guest suites, a home office, gym, and theatre screening room, with interiors characterised by soft wood and bright white finishes for a pervading sense of calm. Floor to ceiling windows feature all throughout the house, resulting in plenty of natural light and immersing visitors in the natural world outside.
Like this? Discover another hillside home that effortlessly integrates the natural environment.
---
---