Intro by Charlie Thomas
Every year the prestigious Magnum Photos agency puts on a sale of some of its most famous photography. The Magnum Square Print Sale features historic work from the agency's roster of photographers including Bruce Gilden, Steve McCurry, Bruce Davidson, as well as artists from The Everyday Projects, all for $100 a print.
This year though, while the offering was as stellar as always, many of these photos have taken on a new meaning. Zun Lee's shot of a father and son overlooking NYC reminds us we're all on the inside looking out at the moment. Peter Marlow's photograph of an empty Margate beach hints at what summer may look like on coasts around the world. And Chris Steele-Perkins' shot of three dancers enjoying a night out takes on a strange seriousness - there isn't a smile in the frame. 
The Magnum Square Print Sale sale offers everyone a chance to own a piece of photographic history for a relatively small sum. And this year, in light of the global situation we're facing, the photographers taking part donated 50% of their profits to MSF's COVID-19 crisis appeal. Check out their powerful work below.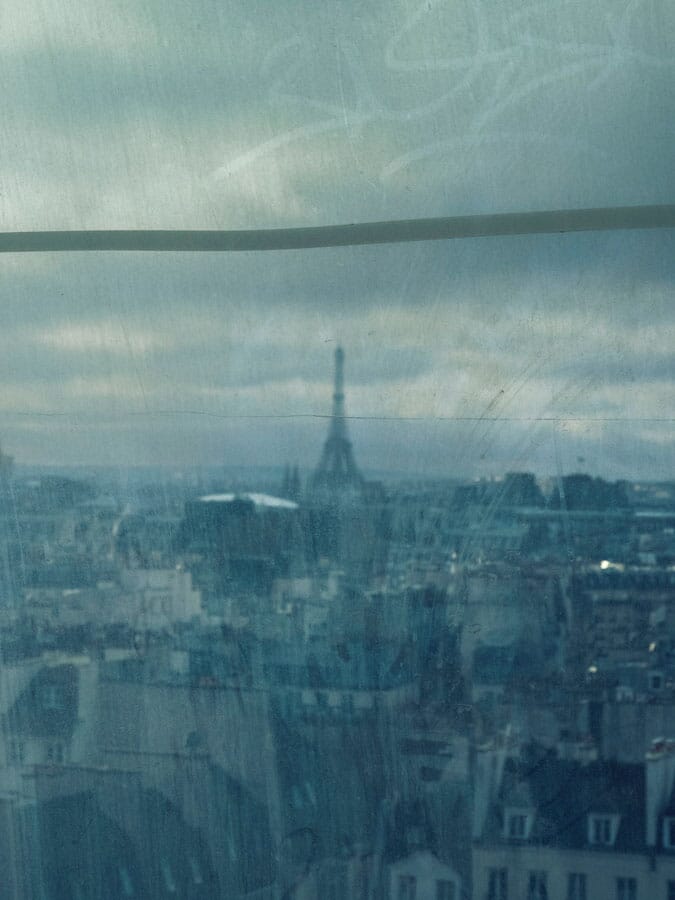 Christopher Anderson
Eiffel Tower seen from the Pompidou Center. Paris, France. 2020. 
"When I chose this image, I thought of the idea of referring to Paris, where I have recently moved with my family. This move was a defining moment in our lives that would shape the years to come. But as I look at this image now, through the filter of quarantine, I can only think about how the virus has reshaped our existence. This feels like a turning point after which we will forever be changed, in ways we could never have imagined."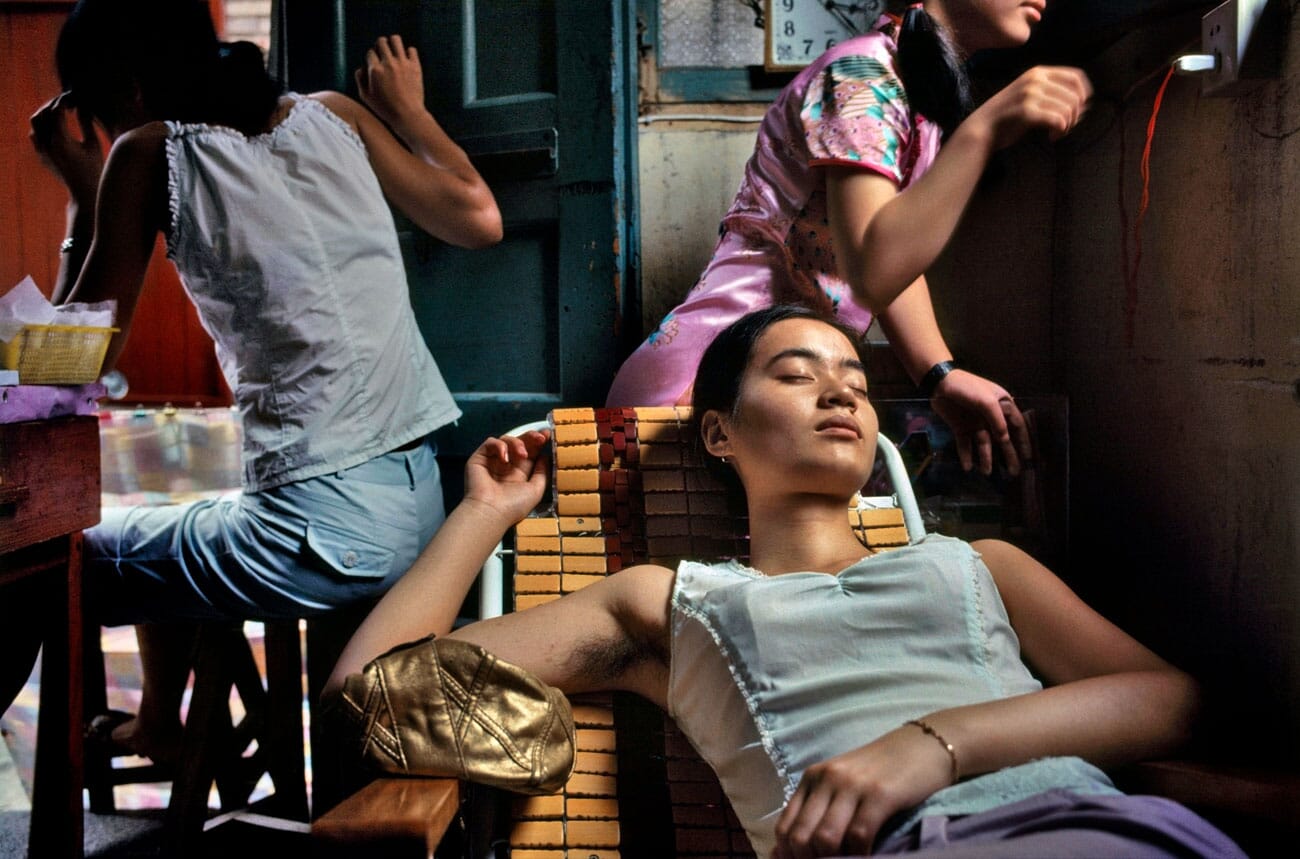 Chien-Chi Chang
Family members of immigrants working in New York City. Fuzhou, China. 2007. 
"They were living their best life, thanks to their father who left Fuzhou to work non-stop at low-level jobs in New York's Chinatown. His dream was a good life for his children. But is prosperity worth the social cost? Children are left fatherless, wives have no husbands, and viruses spread around the world that can make all we have valueless. We all wonder what is best for our children, and maybe the answers lie in the lives of people on both sides of our permeable borders. Look at them. Listen to their voices. You may not understand their language, but you can feel their longing."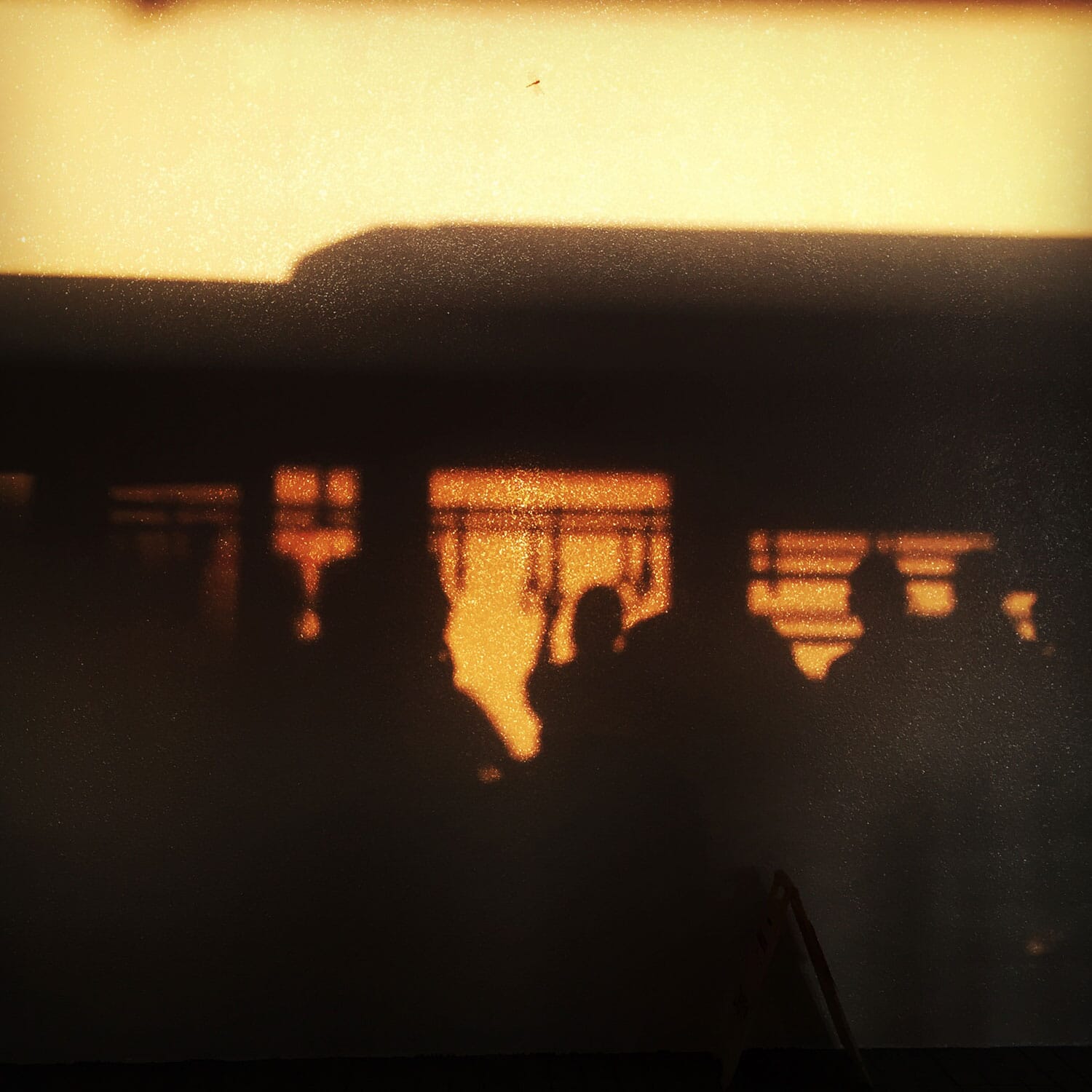 Sim Chi Yin 
On a bus shuttle for a flight. Shadow cast on a wall by early morning light. Singapore. 2017 
"Another departure, another flight. Each journey to a place known or unknown is ripe with potential to be a pivot in one's life. The year this image was taken on a bus shuttle to an early morning flight — 2017 — was a turning point in my practice. After an attack by North Korean migrant workers on the China-North Korea border left me with a ripped right thumb, and two years of surgeries and rehabilitation that followed, I returned to photography but shifted gears from reportage to a more deliberative, research-based multidisciplinary practice that includes text-based performance, film and sound installation and archival interventions."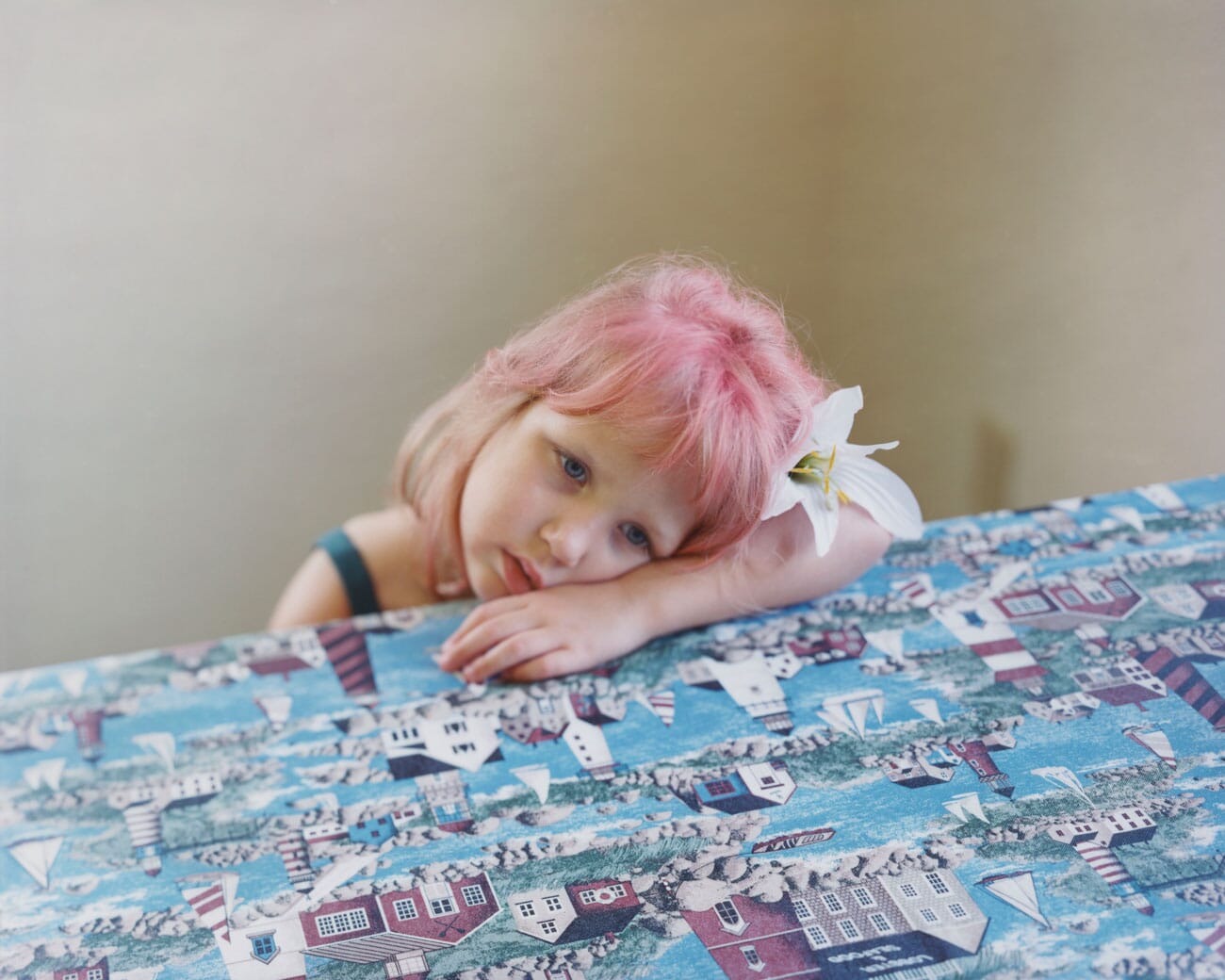 Alec Soth
Sydney. Tallahassee, Florida. 2004 
"In 2004 I shot one of my first traveling editorial assignments in Tallahassee, Florida. I photographed a second-rate celebrity for an equally unimpressive magazine. My photographs were terrible. After the shoot I went to a local diner to drown my sorrows in fried chicken. When I walked in the door I saw a beautiful young girl falling asleep at her table. This was the moment I learned that the ability to choose my own subject was essential to my creative success. The picture I made that day became one of my all-time favorites."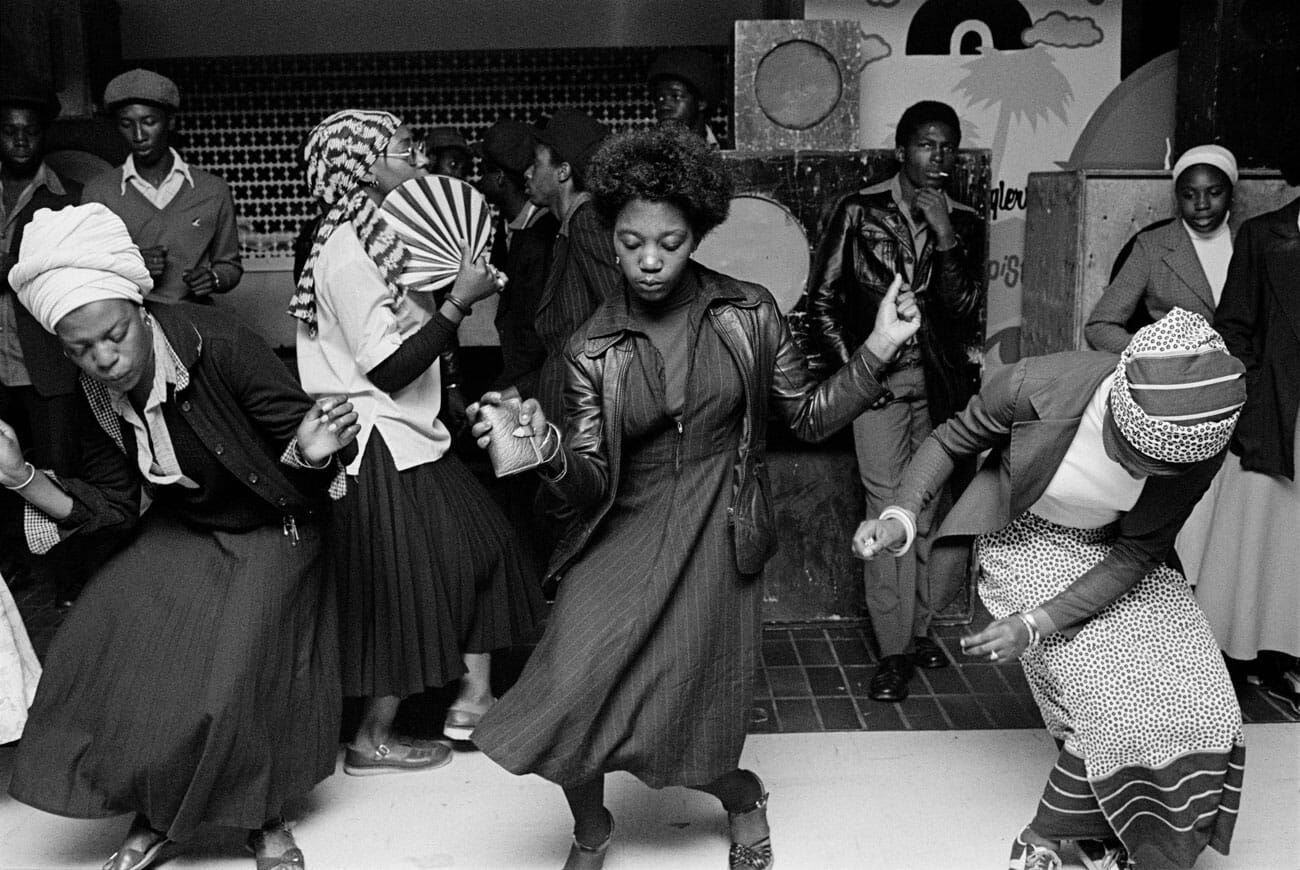 Chris Steele-Perkins
Disco. Wolverhampton, England, GB. 1978. 
"This photograph is a turning point for me in that for years after it was taken, the photograph was not much used or purchased, but gradually, over the last few years, it has emerged as one of my most popular images."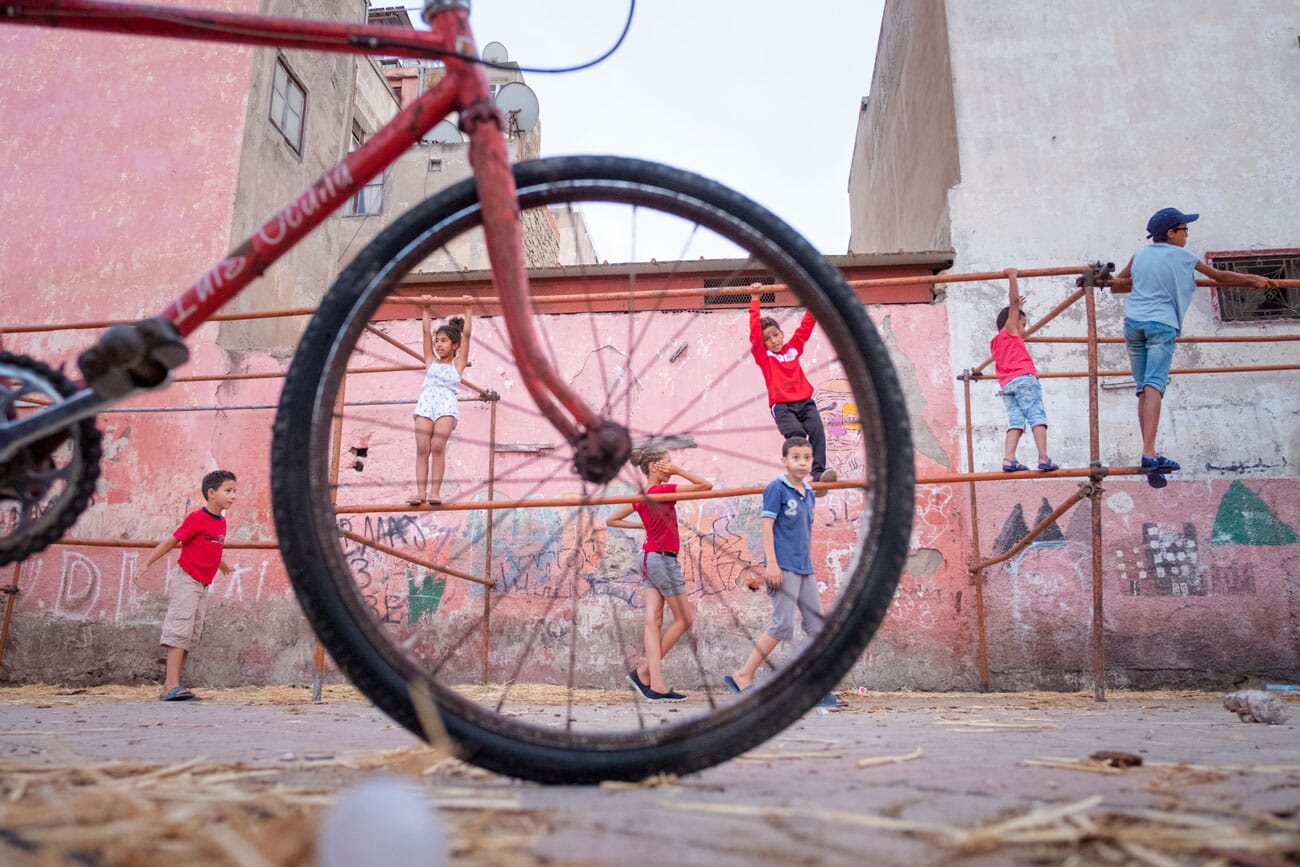 Yoriyas Yassine Alaoui 
Old Medina, Casablanca. 2017.
"As the provisional sheep market for Aid Al-Adha was being dismantled, the children were transforming the metal structures of the tents into a playground."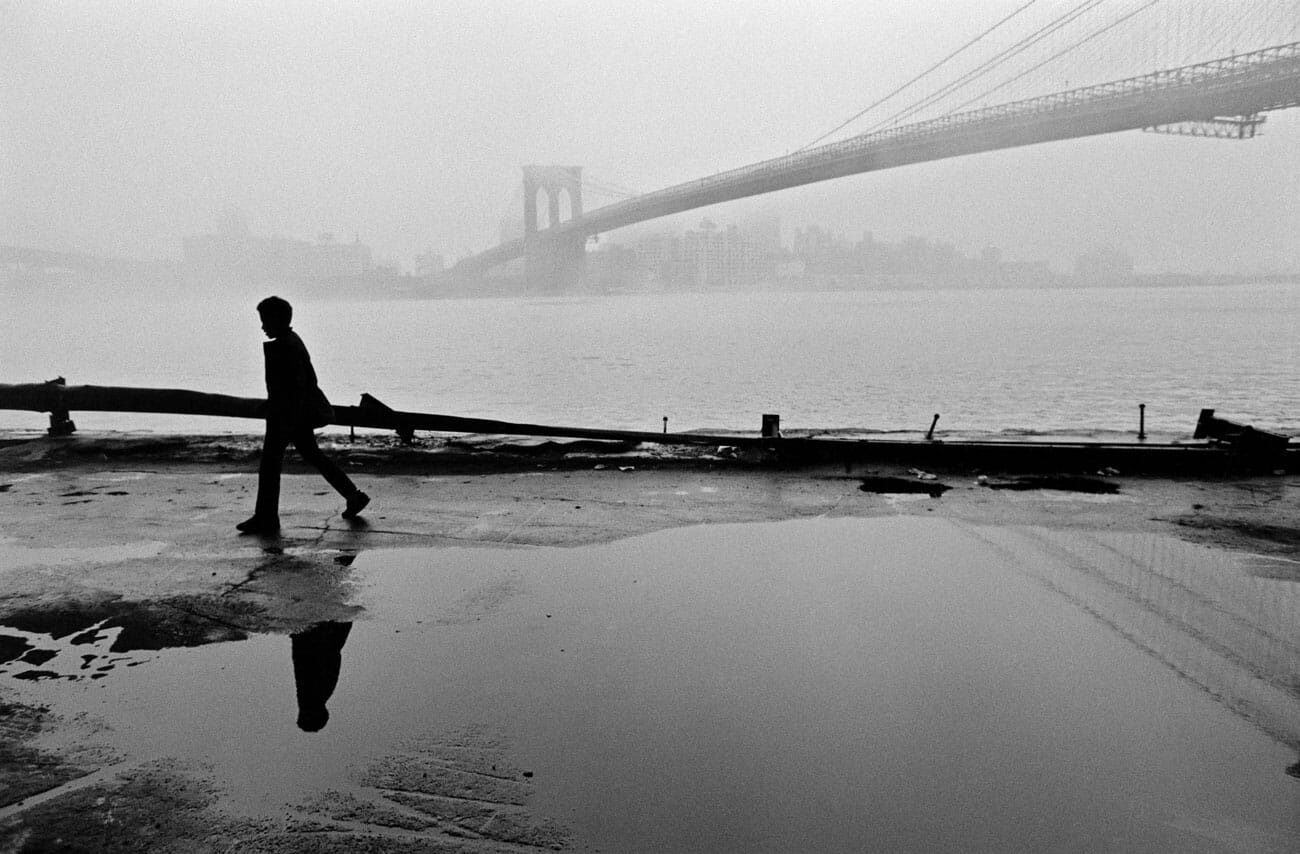 Ferdinando Scianna
New York, USA. 1986. 
"New York light is golden, but this misty morning was magic."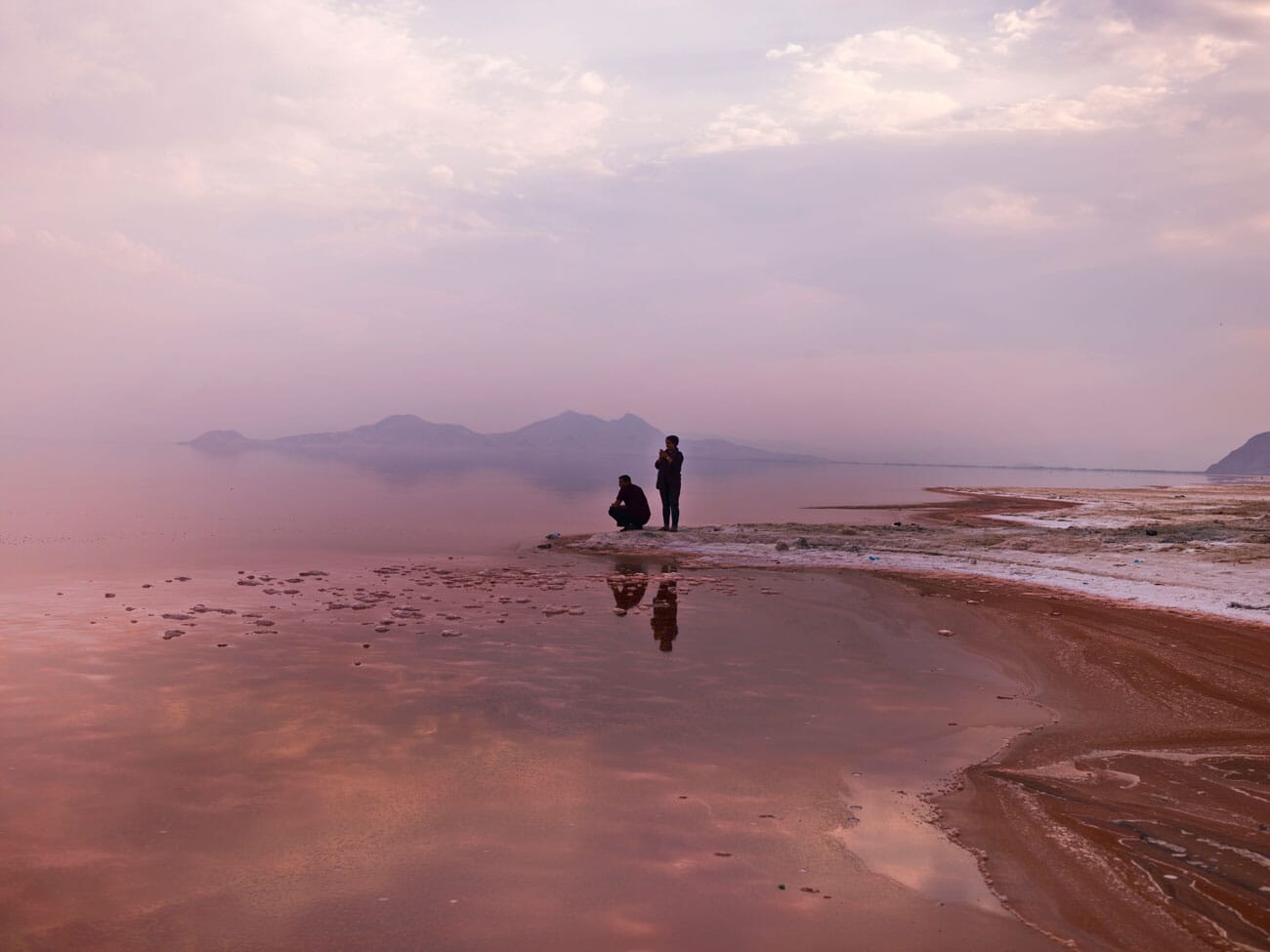 Newsha Tavakolian
Lake Urmia, colored red by salt-loving bacteria and algae. Iran. 2016.
"An Iranian couple staring out over the Urmia salt lake in northwestern Iran. The lake was drying up and seemed beyond saving, dying. But after unexpected rains last year, water levels have risen and the lake might just be around for a while longer."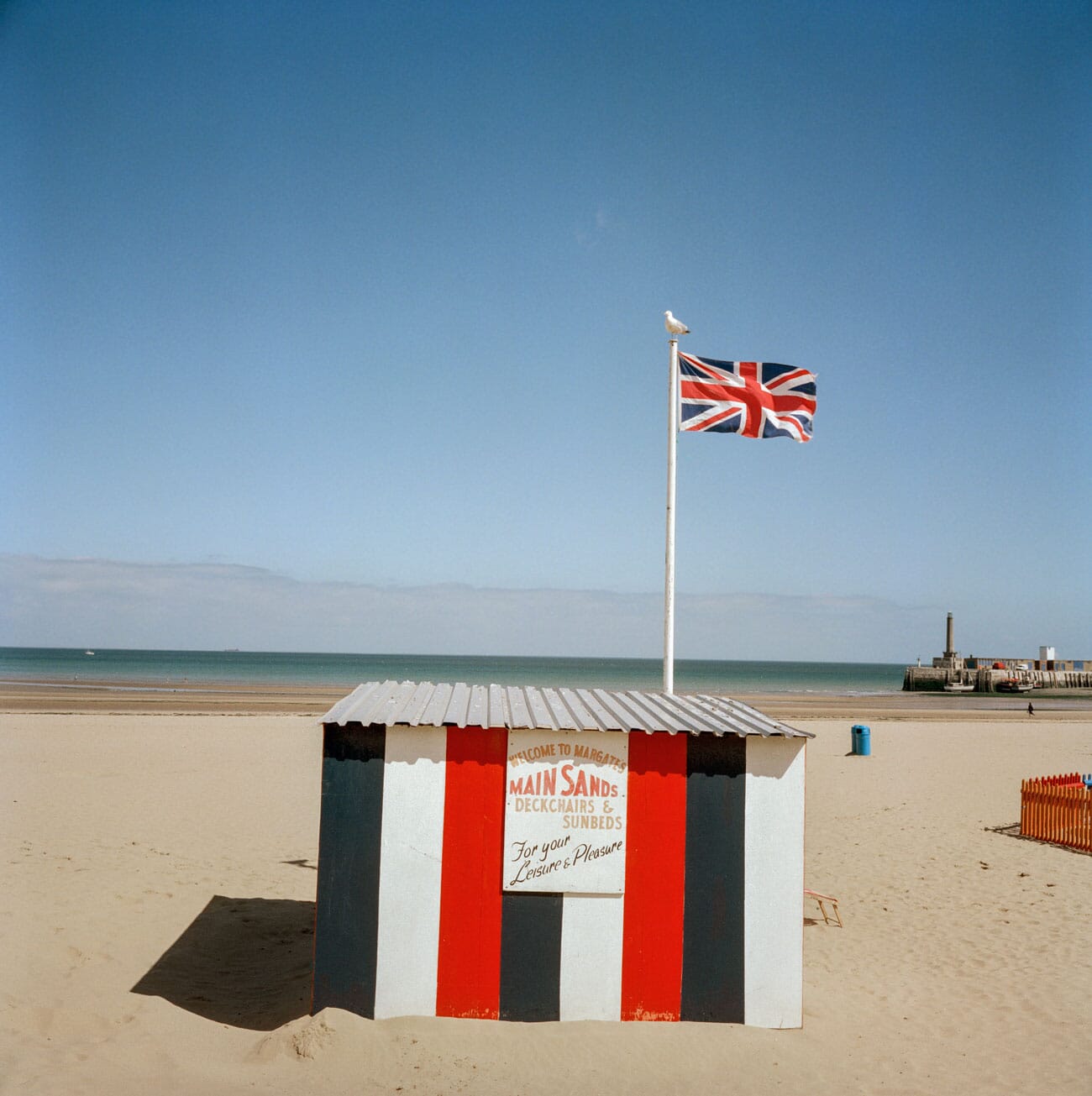 Peter Marlow
A portrayal of a traditional English seaside resort. Margate, England, GB. 2002. 
"2020 – the United Kingdom of Great Britain and Northern Ireland has by democratic referendum opted to depart from the European Union after 47 years as a member, and withdrew on 31st January 2020 – history will judge."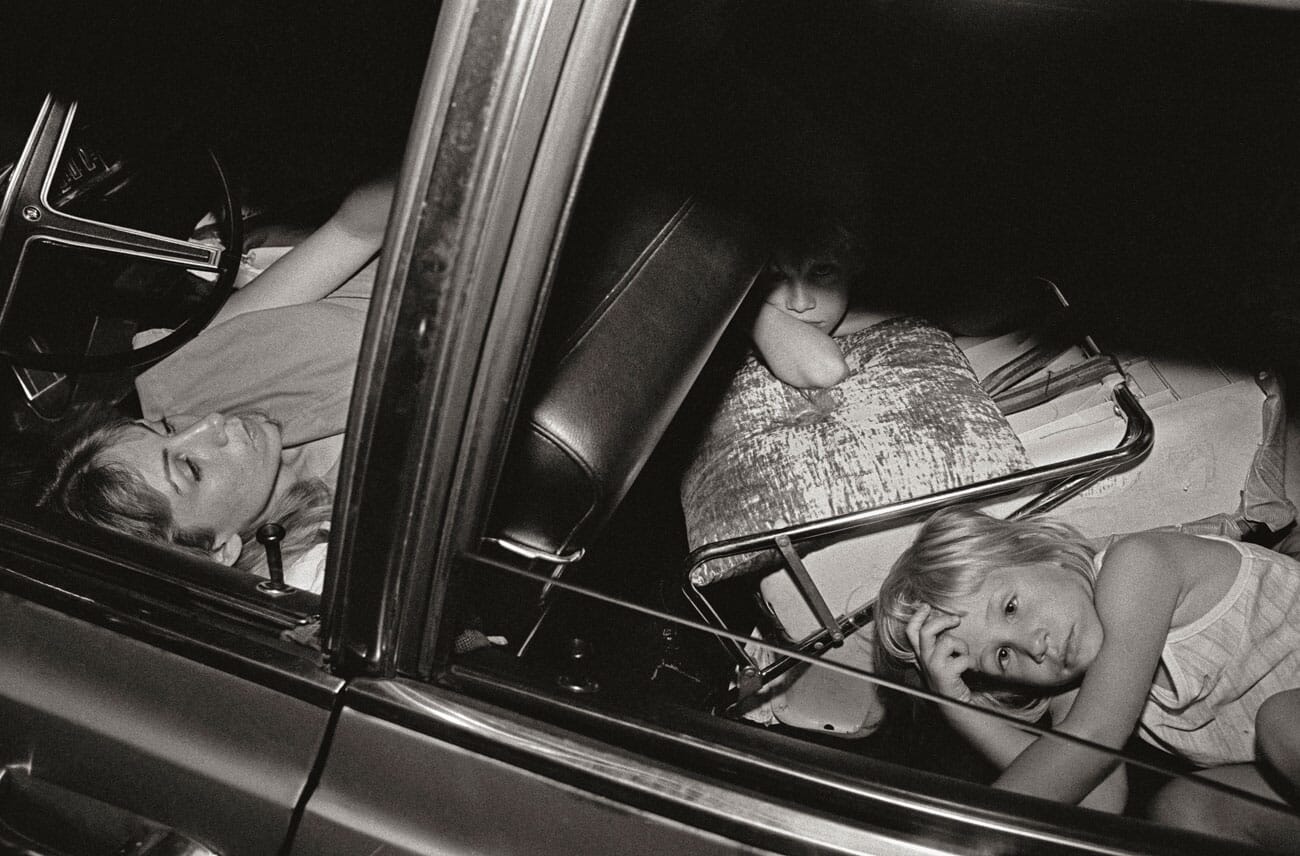 Eli Reed
Homeless mother with children. St Louis, Missouri, USA. 1987. 
"A battered woman and her three children were homeless, living in her car after escaping from a brutal husband in St. Louis, Missouri. She was about to receive help from the Reverend Larry Rice who walked the streets of St. Louis, Missouri and East St. Louis, Illinois offering lodging, food, and help through his rescue centers for the homeless."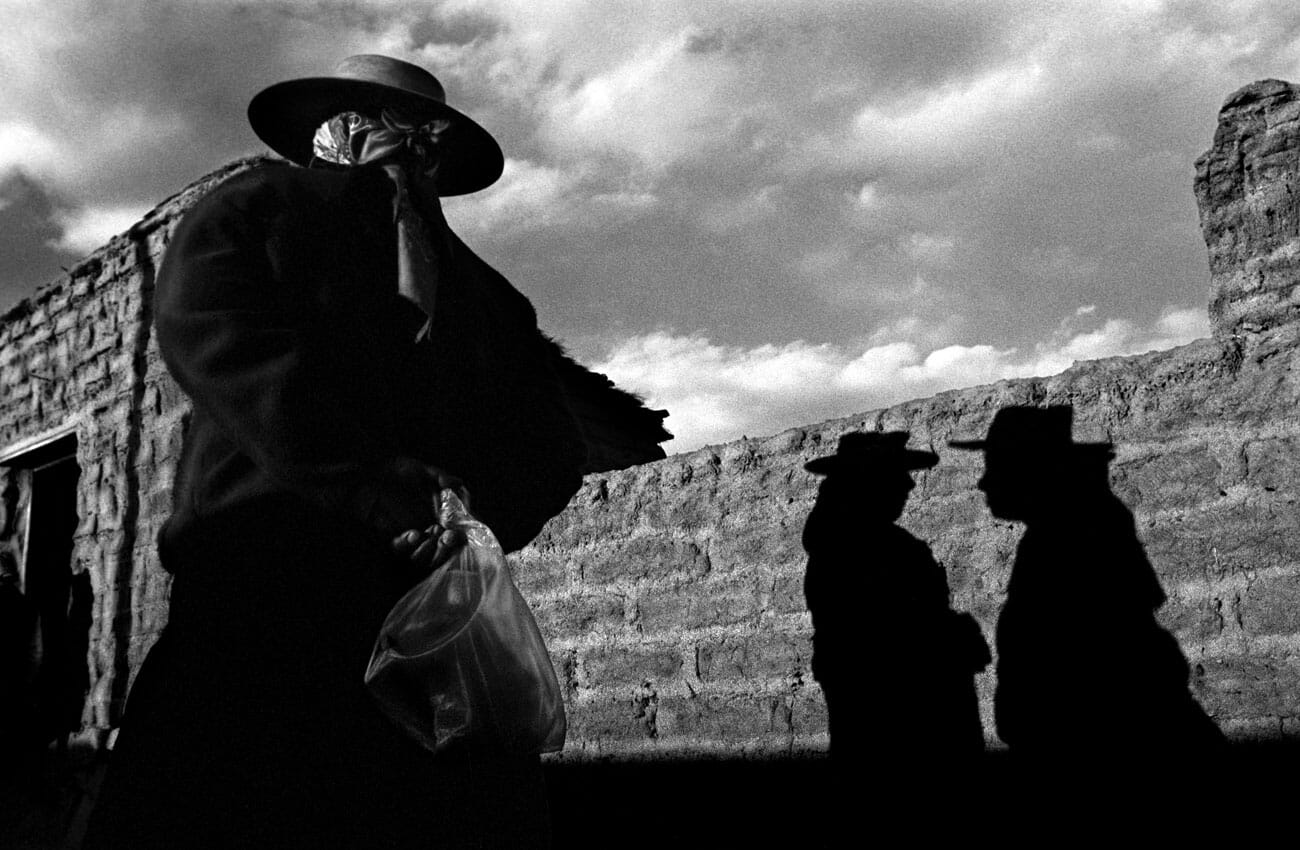 Yolanda Escobar Jimenez 
Two women talking in the street during the celebrations of the Assumption of the Virgin. Casabindo, Argentina, 2006. 
"Despite the fact that the Inca Trail passed through this village and have a rich historical and archaeological past, Casabindo -place stopped in time with only 200 inhabitants- is better known for the celebration of the Assumption of the Virgin. Its current history, which has taken me to this almost desolate place and caught my attention as a photographer, feeds itself of relationships between the prehispanic people, the Spanish conquerors and the modern inhabitants. A mixture that every August 15th summons thousands of curious -like me- to celebrate the festivities of Casabindo, which includes the Hispanic practice of tauromachy: El Toreo de la Vincha (The Bullfighting of the Headband). Magical syncretism in the Andean world: the most deeply rooted Christian practices are mixed with the rites that survived colonialism; the historical and cultural richness of this place is infinite."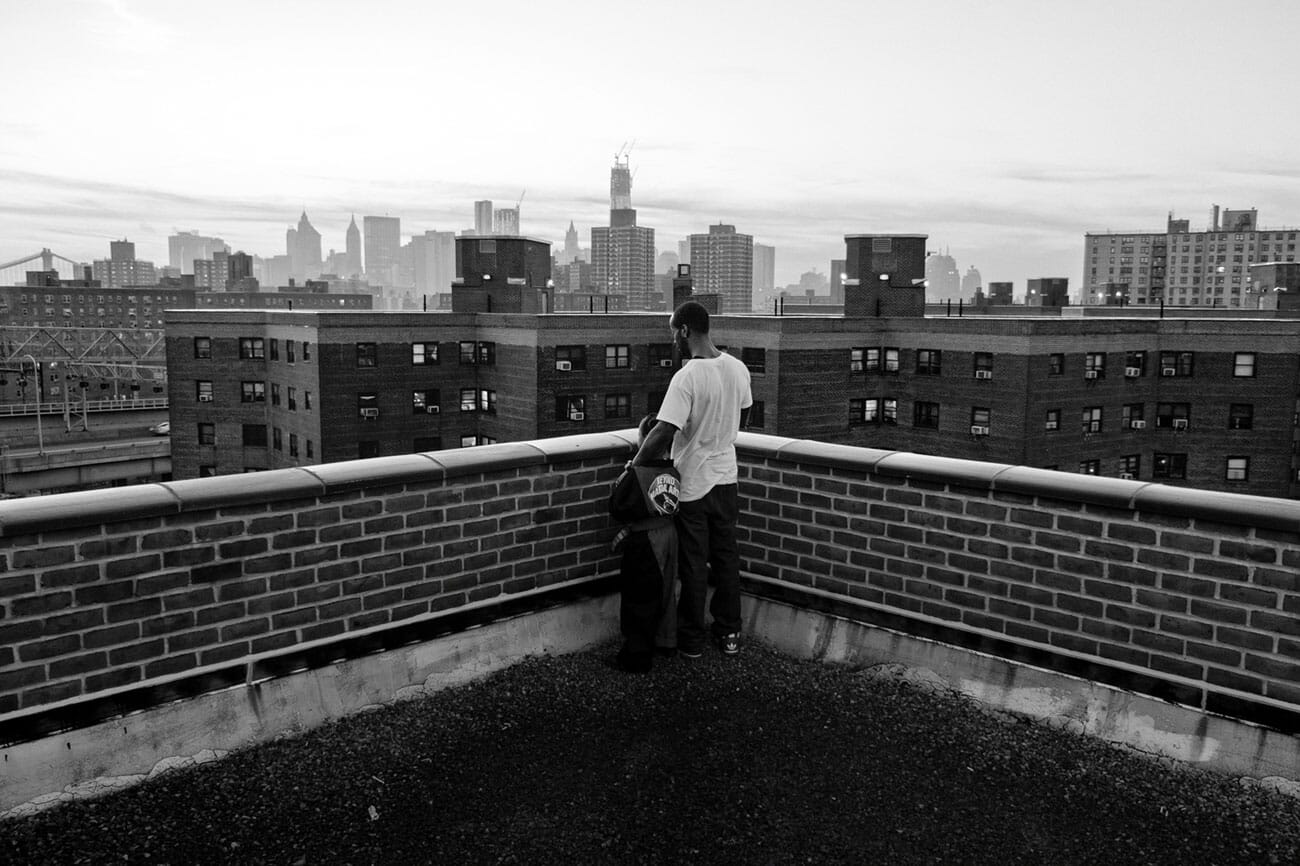 Zun Lee
Jerell Willis and son Fidel enjoy the sunset over downtown New York. From the series Father Figure. November, 2012. 
"Coming from street photography, I often privileged the single-frame narrative through random, found, or decisive moments. But even in those early days, none of my images were really random; my desire to photograph was mainly driven by a need to make sense out of my experiential knowledge. Growing into long-form storytelling marked a key turning point, as I settled into the realization of what my photographic practice was about - not so much 'making work' but a practice of living and being. As such, my 'projects' never end. They all inform each other as complementary facets of the same body of work, an investigation of the societal forces that regulate Black life, seen through the lens of the workaday realities of Black domestic spaces. And because this practice reflects a lifelong inquiry and analysis, it is seldom linear or sequential: I often find myself returning to past work to add, change, and redact. Father Figure, and its focus on Black masculinity and paternal care, has acquired additional layers of meaning in the wake of Black Lives Matter, the #MeToo movement, and the ongoing polarization of America."
The Magnum Square Print Sale, in collaboration with The Everyday Projects ran from Monday, April 6 to Sunday, 12 April 2020.
---
---
Shop all photography on OPUMO.
---
---