Words by Alek Rose
So you think you've got it all sorted? Your shirt is uncreased and shining, your jeans are nicely worn-in and showing great fading, and your brand-new sneakers compliment the shirt. Incorrect. You're not sporting any accessories, so yes your outfit looks good, but it could look better. Maybe you're not a jewellery person, don't fear because we have something for everyone when it comes to accessories. We've selected some of our favourite men's accessories online right now to see you through the start of spring.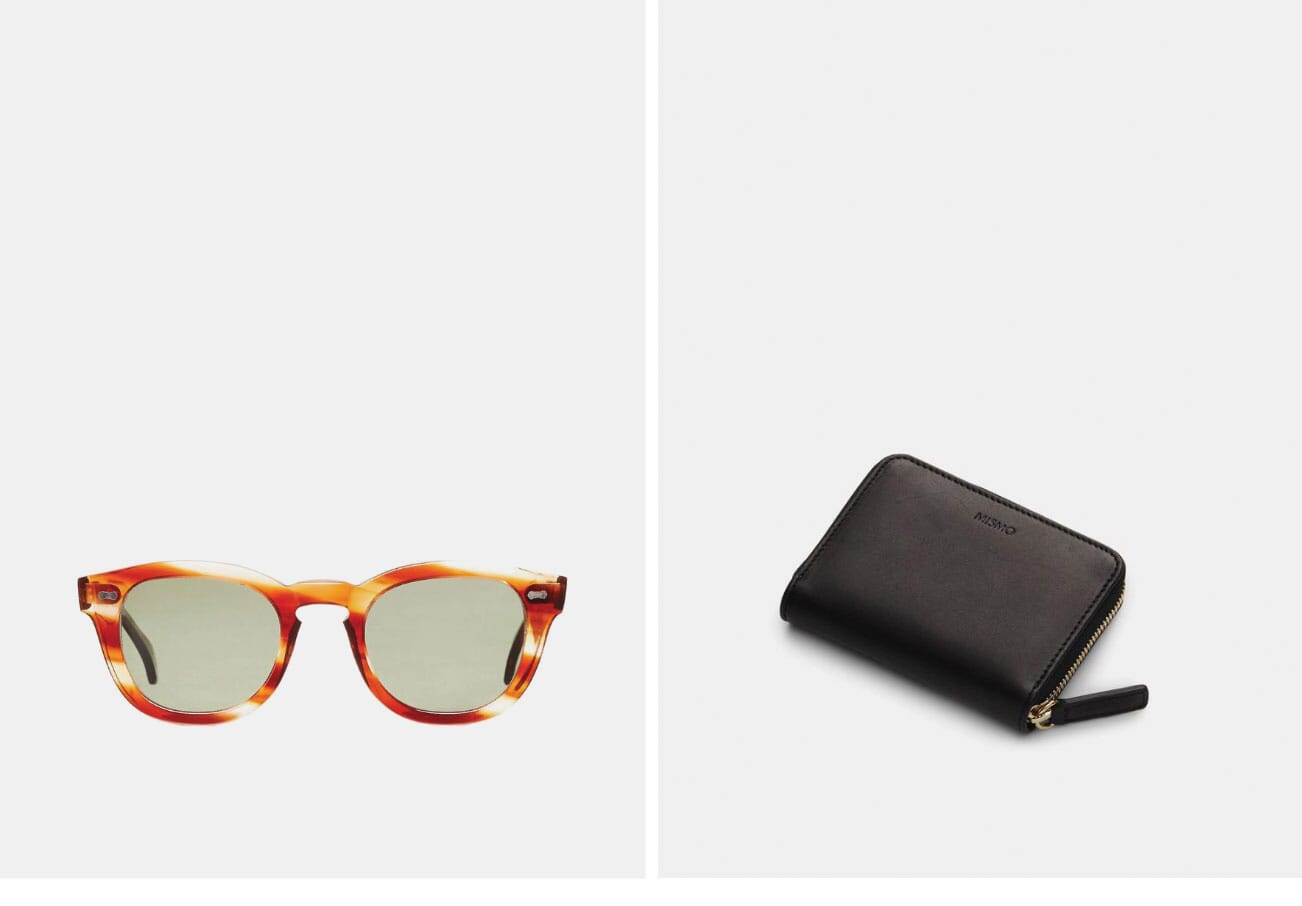 We saw the first solid sunlight in a long time recently, and it got us all wondering whether we had the right sunglasses for 2020. The Bespoke Dudes are from Italy and understand eyewear, approaching it with a deep-rooted appreciation of quality and craftsmanship. We picked this particular pair because of the unique havana colourway and the balance of the light green lenses. To maximise longevity, it always pays to keep things classic with either black or tortoiseshell frames and dark green or grey lenses.
Everything that you should look for in a reliable and hard-wearing everyday wallet is served up by Mismo in its aptly named mini wallet. First of all, the diminutive wallet is crafted from a full-grain vegetable-tanned leather that has been custom-developed for Mismo, so the wallet will develop a unique patina over time and age gracefully in the process. It's practical, too. The zip wallet is complete with a cardholder on the outside that can be used to separate cards from cash and coins and, let's be honest, you don't need any more than that.
If there is one item we all overlook in the run up to summer then it's the baseball cap. Practicality aside, the specifics of the cap are up to the individual wearer - bright tones will look great in the height of summer if paired with muted tones and subtle embroidery and textured fabrics will work anytime, anywhere. That's why we've picked out this Native North Hurley Cap. The cap's neutral colouring and subtle corduroy texture will be noticeable enough to provide some visual depth, without overtaking a pared-down colour palette of a loose-fitting white t-shirt and a pair of dark coloured shorts.
EFFRA's objective is to reinvent modern jewellery by looking to the past. Blurring the lines between old and new has forged a unique aesthetic for the brand, epitomised by the matte gold Acre cuff. The hand-hammered finish and accompanying details make this a standout piece. Each cuff is unique, as jewellery should be.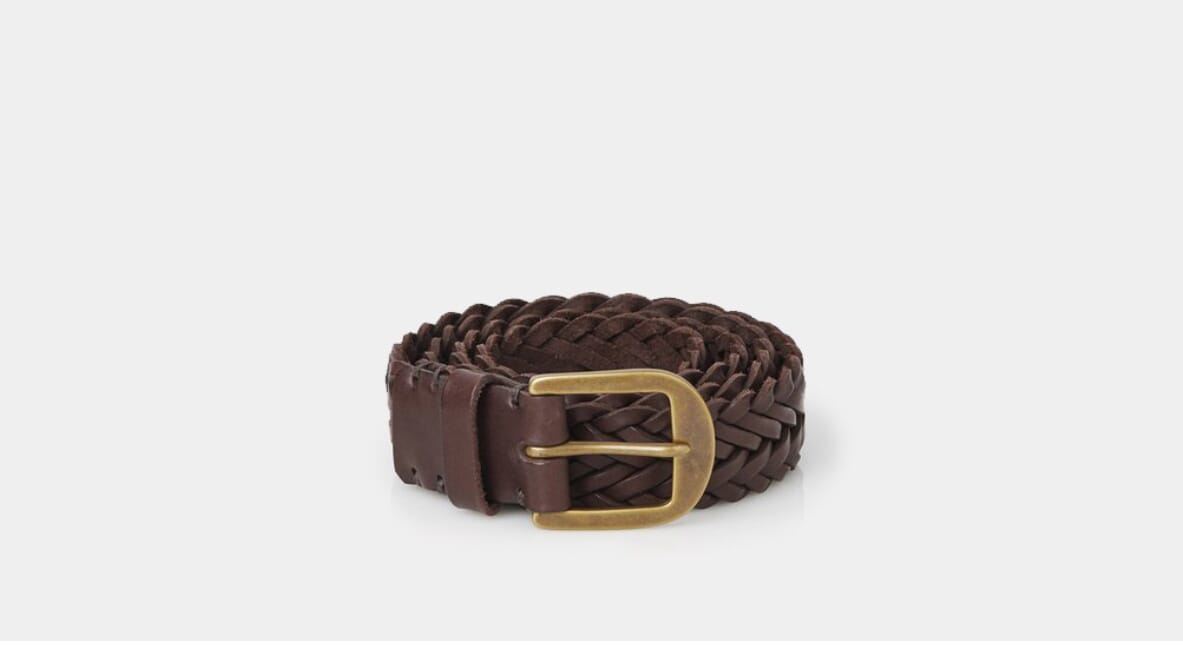 Awling belts tick all the boxes. They're affordable in the realms of premium men's belts and good-looking with its range of luxury materials and its understated aesthetics. Not to mention its range of pop-colour buckles that elevate the belt to more of an essential than just an everyday accessory. Best of all, the braided Awling belt is a lot more comfortable than most thanks to its customisable fit and the absence of regular restrictive belt holes.
Shop all men's accessories - featuring everything from the latest wallets, watches and sunglasses - at OPUMO. 
Looking for more ways to improve your spring/summer wardrobe? Then check out the 4 sustainable menswear brands to follow in 2019.