Looking for a luxury coupé at a price that would barely buy you a new economy hatchback? This green metallic late 1990s Mercedes is ready and waiting to add class and comfort to your life - and did we mention there's a thrumming V12 under that long bonnet? That's 389 bhp to propel you to 60 mph in less than seven seconds and a sensibly limited 155 mph top speed on the way to dinner in Stuttgart, the city this Mercedes regards as home.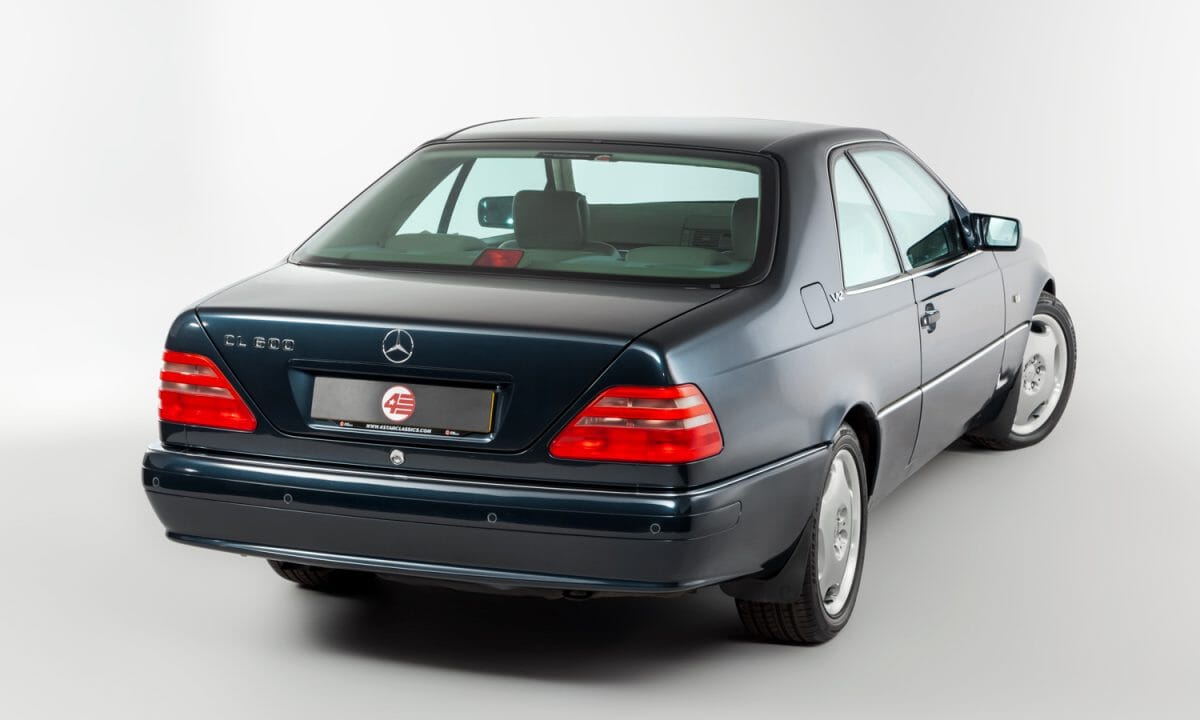 Look inside for the full extent of the cosseting that Mercedes engineers bestowed on their clients in the days before the accountants counted every piece of walnut veneer. It's everywhere here, setting off the cream nappa leather nicely. There's even proper space in the back - and deep lambswool overmats, to emphasise the fact that this is a true wolf in sheep's clothing.
Get your fix of all things automotive at The Garage.
---
---