A classic style for the modern man, Miansai's latest collection of contemporary, cultured accessories provide both style and sensibility.
Since their conception in 2008, the brand's strong ethos of vintage American style and traditional New England craftsmanship has turned the original vision of Creative Director Michael Saiger in to a timeless multi-functional lifestyle label.
Every accessory is conceived in their Miami-based studio, drawing inspiration from nautical heritage to convey Miansai's unmistakable style.
The latest drop, exudes the innovative, elegant aura of the Miansai brand; shop our picks of the exclusive Miansai collection at OPUMO below: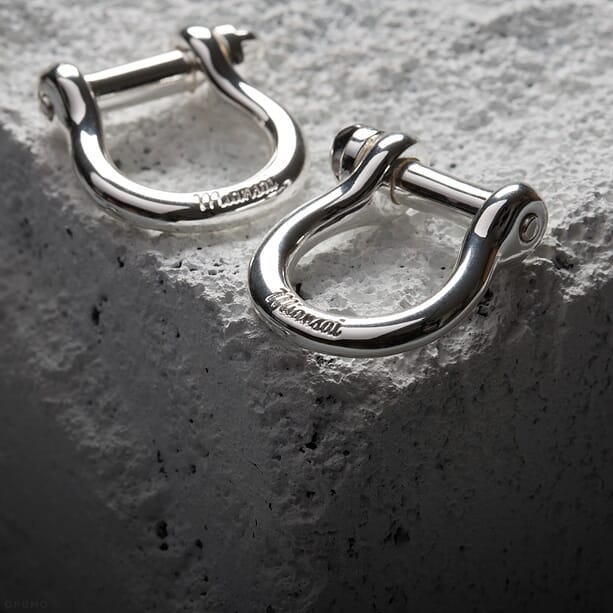 Miansai Silver Plated Screw Hook Cufflink
A classic choice for the modern gentleman, these Miansai Silver Plated Screw Hook Cufflinks take on an exclusively new look to the signature Miansai nautical style. Crafted in to two opulent hook silhouettes, with a screw fastening for ultimate ease of wear, these Cufflinks are refined in a bespoke, silver plated finish for an understated elegance.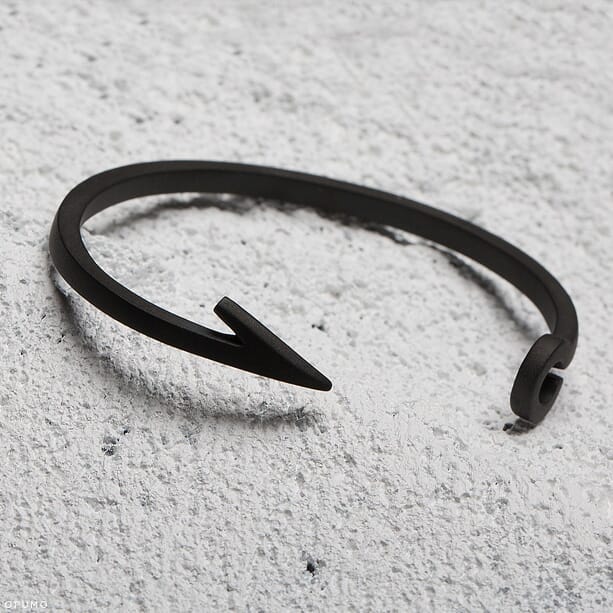 Miansai Black Matte Fish Hook Cuff
All-black will forever be a superior style. With Miansai's Black Matte Fish Hook Cuff providing the ultimate compliment to your look. The understated styling has been expertly crafted with a contemporary brushed matte finish, ensuring a timeless appeal to an extremely wearable piece of modern jewellery.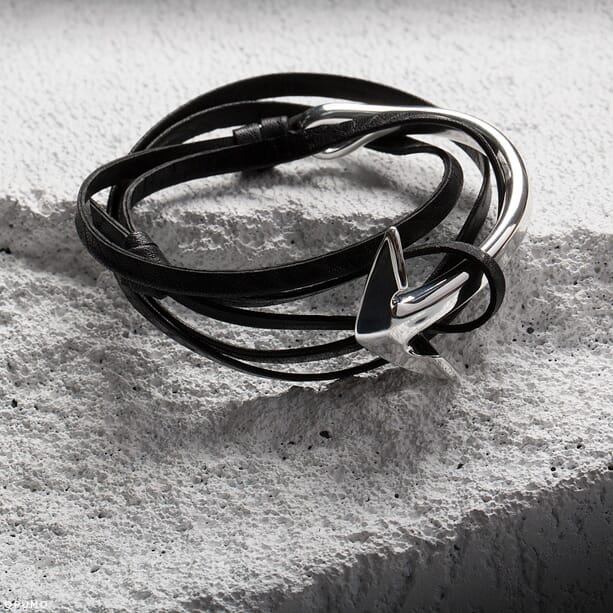 Miansai Black Leather Half-Cuff Silver Anchor Bracelet
Handcrafted for a classic feel with a touch of youthful inspiration, the Miansai Black Leather Half-Cuff Silver Anchor Bracelet is the ideal accessory for any occasion. Featuring a stylish Sterling Silver Anchor fastening and smooth luxury leather strap, the Miansai Anchor bracelet adds a mercurial modern touch to any outfit.
Miansai's latest drop is available now here at Opumo.