Mid-century furniture, it's safe to say, has never been so popular. The simple designs and the subtle craftsmanship fit easily in stripped-back mid-second-decade 21st century homes.
The key is finding the right pieces which will last the rough-and-tumble of every day life. At Dagmar London, they've assembled a team of specialists to source distinguished pieces from across Europe, and employed experienced craftsmen sympathetically to restore them.
Our pick: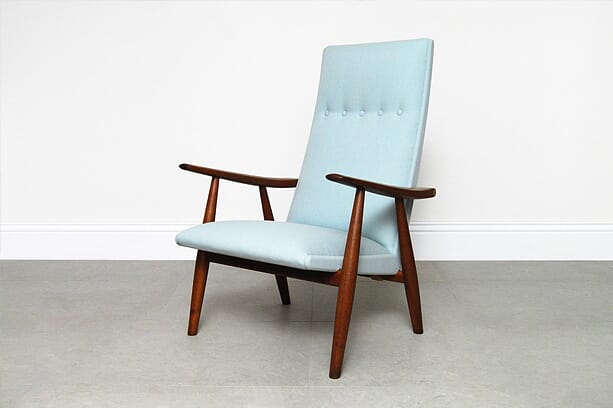 Hans Wegner GE-260 High Back Chair
Hans Wegner is now recognised as one of the leading furniture designers of the 20th century, beginning his career as an assistant to Arne Jacobsen in Copenhagen. His chairs are internationally sought after and this elegant 1960 GE-260 features exposed brass joints, and has been reupholstered in pale green wool fabric.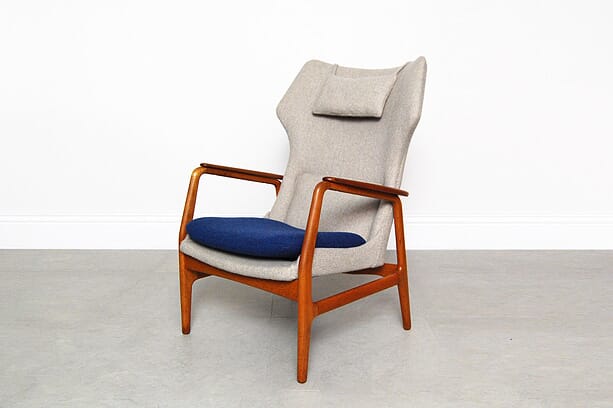 Bovenkamp Wing Back Lounge chair
A reinvention of the wing chair designed for Dutch manufacturer Bovenkamp by Aksel Bender Madsen, the Dane whose mantra that "the requirements make the design", was his resetting of "form follows function". Madsen was a leading member of the Danish modern movement. This chair has an oak frame with teak armrest, and is reupholstered in grey tweed with, for dramatic contrast, an electric blue cushion.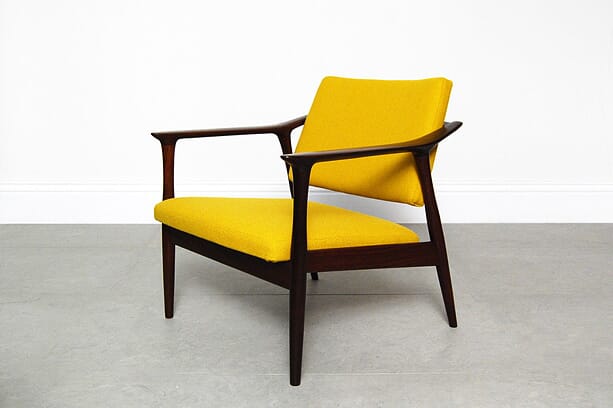 Torbjorn Afdal Lounge Chair
The Norwegian Torbjorn Afdal was a favourite of Jackie Kennedy when she was First Lady. He designed the deceptively simple "Tono" chair, with distinctive floating back, for Sandvik Mobler. Finished in teak, the chair has been reupholstered by Dagmar specialists in mustard yellow fabric.