If you've the equivalent of a million dollars to spare, this may be just the car for your garage. It's a 1965Ford Shelby GT350 R, a factory racer in unrestored, totally original condition and one of the first Mustangs commissioned by Ford for its racing programme.
The booming classic car market is all about provenance and originality at the moment. This Ford Shelby GT350 R has both in spades. The car is the fruit of the first collaboration between Ford and American motoring genius Carroll Shelby, the man behind the brawn and grunt of the AC Cobra.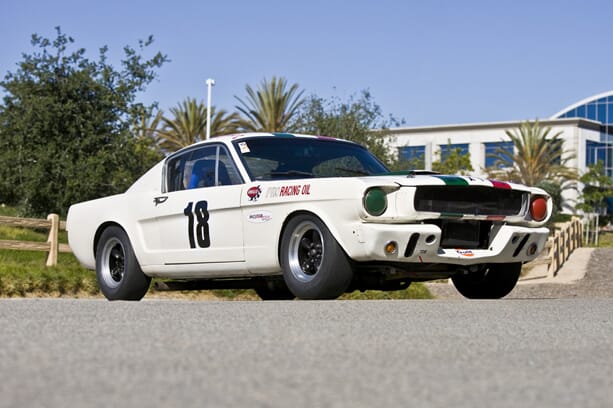 The first Mustang was based on the humble Ford Falcon. Shelby transformed its innards to match the promise of its styling. The Shelby GT 350 R was a hit on track from the outset, and road versions followed.
The GT 350 R now for sale is an out and out racer. Windows in the front doors are notable by their absence and the stripped-out interior speaks of a singular intention: to reach the chequered flag first.
In the hands of Mexican Formula One driver Pedro Rodriguez, who raced it for Texan owner Bill Steele, it did that frequently and convincingly, beating Ford's factory entrants in the process.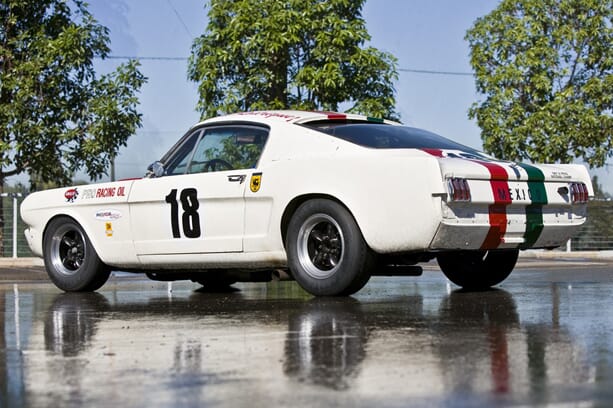 The car's livery still features the colours of the Mexican flag. Part of this GT 350 R's appeal is that its lengthy racing career continued - and that is reflected in its condition. This Mustang isn't detailed for a win at the Pebble Beach Concours d'Elegance and we believe it's all the better for that.
When last sold in 2006, the car achieved $748,000. At the auction in May, that magic million mark must surely be within reach.