No professional rushes into battle without a plan, so neither should you. January is the perfect time to begin planning your strategy for the coming year – installing the habit from this early stage makes the rest of the year a breeze. We all know that an organised year is a smooth year. While we all use one or more devices with built-in calendar applications, nothing matches the possibility of seeing your plans spread out across a page, the tangibility of a physical copy just seems to make a lot more sense. What's more, the act of writing down an event helps to cement it into your memory. The next time somebody asks you if you're free that weekend, take out a Mishmash planner instead of taking a hopeful guess. Here are the Mishmash notebooks, planners and folders that will see us through 2020.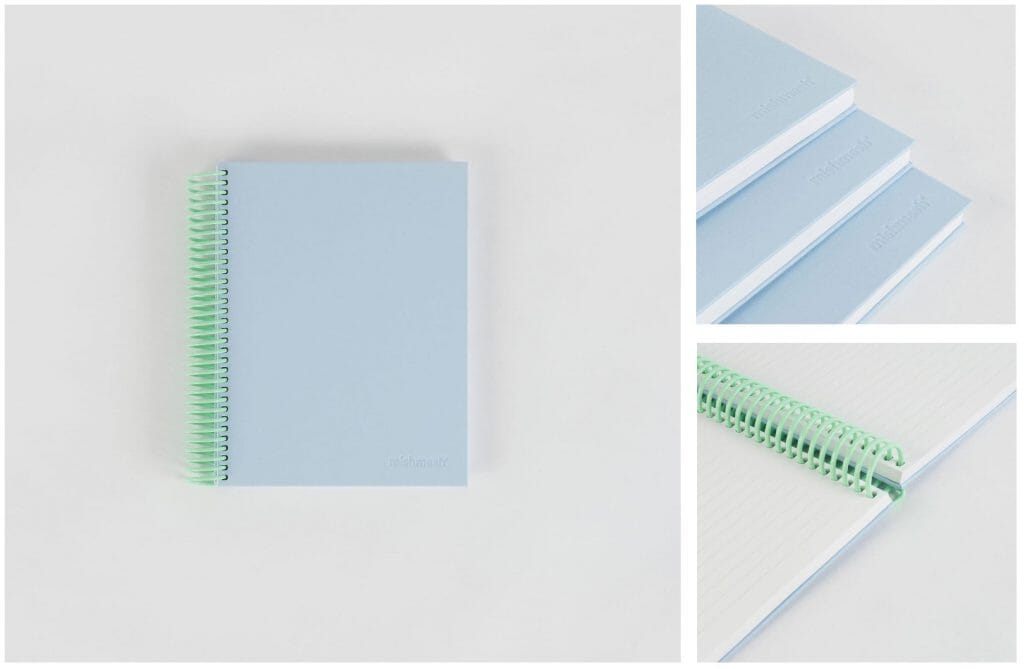 We begin this rundown with the notebook that affords the most freedom. Date taking is of course a central aspect to organising your time. That said, Mishmash's Easy Breezy collection is a selection of coil-bound notebooks featuring no markings to the pages, yet it's the notebook that we find ourselves using more than any other. The freedom to take notes in whatever structure suits you is a treat because nobody's mind works in the same way. While some doodle, others wouldn't dream of it. Easy Breezy gives free rein to us all to organise our thoughts in whichever way works, proven to encourage creative solutions.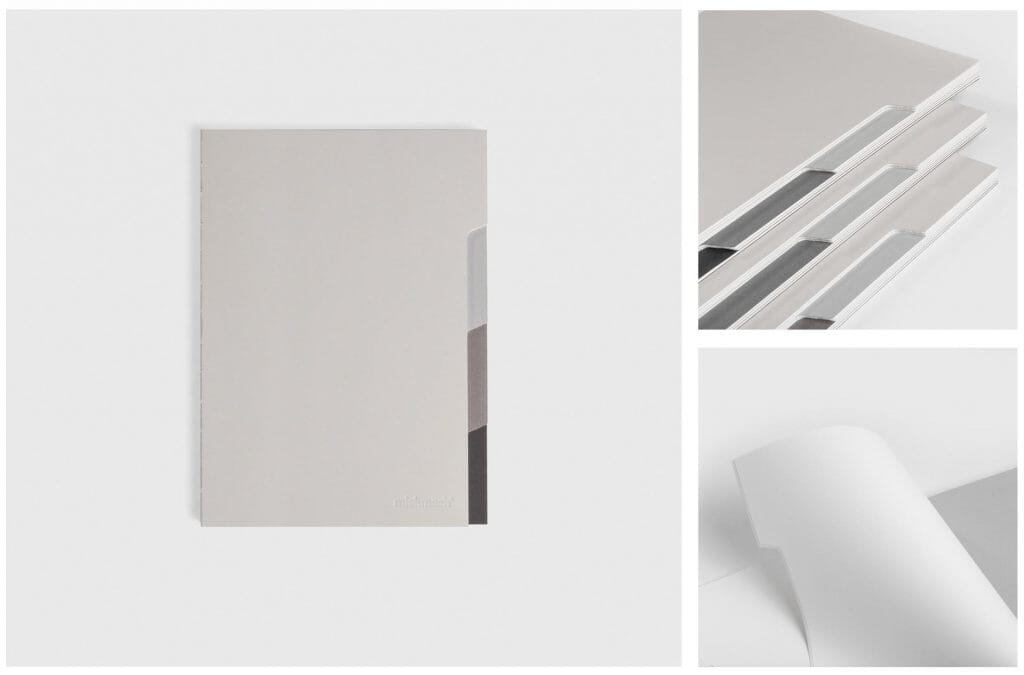 If you're a regular at OPUMO, you should already know how deeply we believe in the adage 'less is more'. Mishmash presents the Monochrome Notebook, a paperback notebook that does exactly what it's meant to, nothing more and nothing less. A cool grey cover is accompanied by other monochromatic tabs in an increasingly dark gradient to help you compartmentalise your life. Much like Easy Breezy, this notebook features unmarked pages to allow you to map your life however you want to. However, as well as the plain pages, Monochrome boasts a tabbed structure so that you have a touch more organisational power.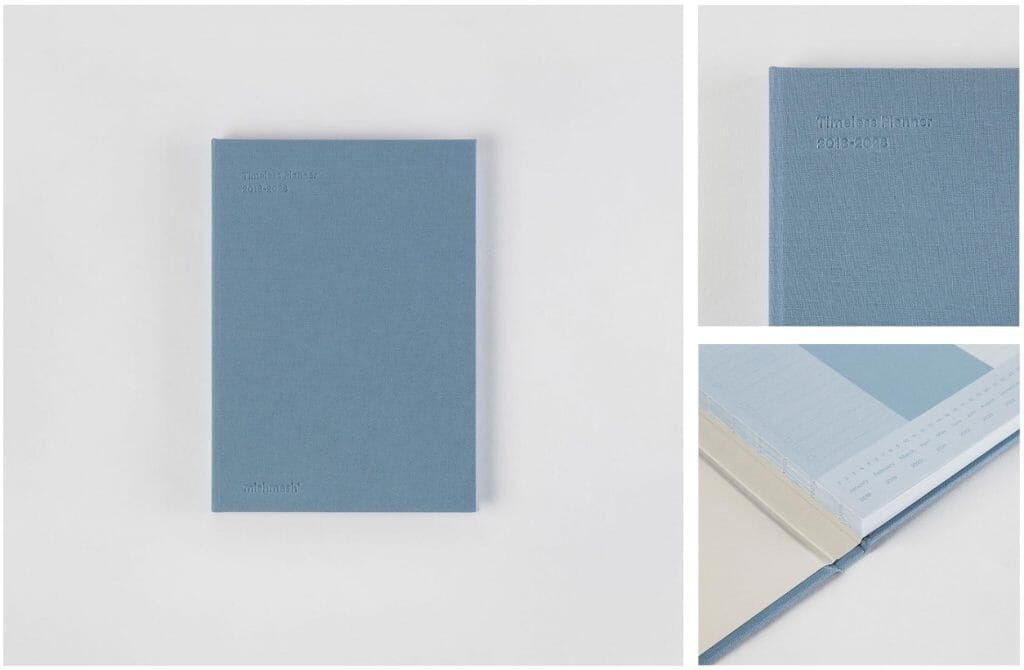 Mishmash puts its free-thinking organisational skills on show with the innovative Timeless Planner. This refreshingly creative planner works on the basis that in the modern day our lives are so spontaneous that a predetermined schedule no longer works. Instead, each page of the Timeless Planner features a footer which allows you to fill out a form of days, months or even years of your choosing. As well as this, the pages are divided into three different sections: ruled, plain and squared so that no matter which structure your day takes, you've got the layout to house it. The hybrid layout of this diary allows you to use it as a notebook and a planner at once. 
---
---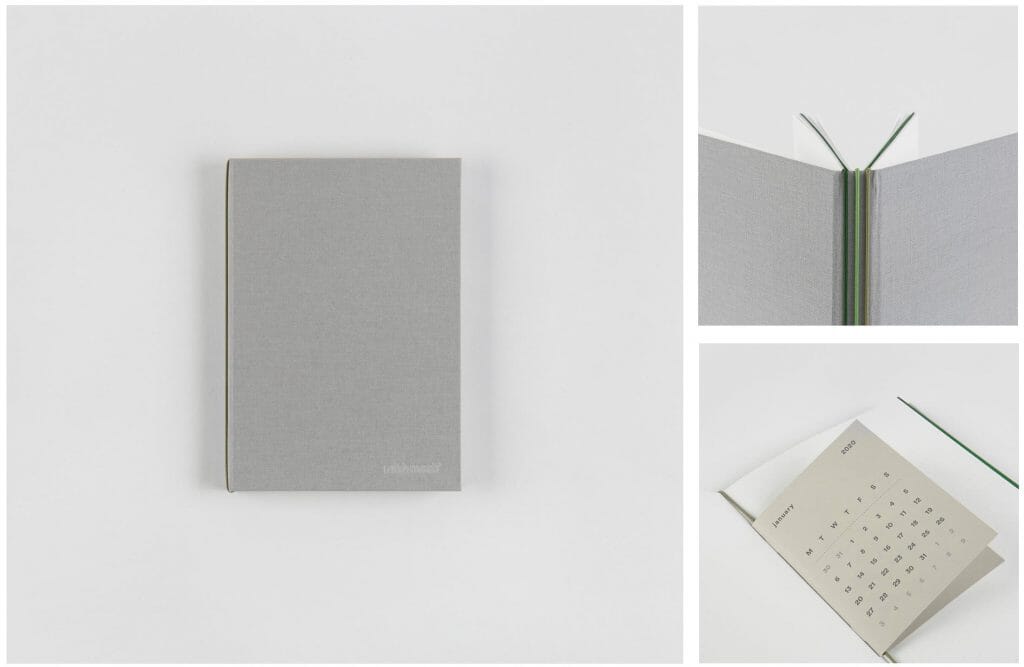 At OPUMO, we love a leather notebook as much as the next person, but for 2020 we're swapping the leather for linen. Who better to accompany us on this transition than Mishmash? The brand's The Colourful Gang Folder holds within it three beautiful and functional notebooks. Each notebook is distinguished by its elastic holder which ranges from a mid-green to lockwood green and forest green. This folder does it all – instead of carrying round several notebooks, just slide this beautiful linen folder into your bag in the knowledge that whatever the day throws at you: numbers, dates, a sketch or two, you'll have exactly the place to store it. 
Shop all Mishmash at OPUMO.
Shop all stationery at OPUMO.
---
---