Looks like it's just stepped out of the next Bond movie, is now available for your Alpine adventure. MoonBikes are a world first: designed and made in the French Alps, they're the first all-electric snow bikes. You might call them the eco-conscious alternative to heavy, polluting snowmobiles. Battery power means MoonBikes are fast - and silent too, so Bond villains won't hear you arrive.
Nicolas Muron is the former aeronautical engineer responsible. He calls his brainchild "a brand-new category of vehicle, led by an innovative propulsion system". Electric power developed by Bosch is directed to the rear track which propels the MoonBike. Skis at the front mean pretty much any frozen surface - from dedicated trails to fresh snow - is dispatched with ease.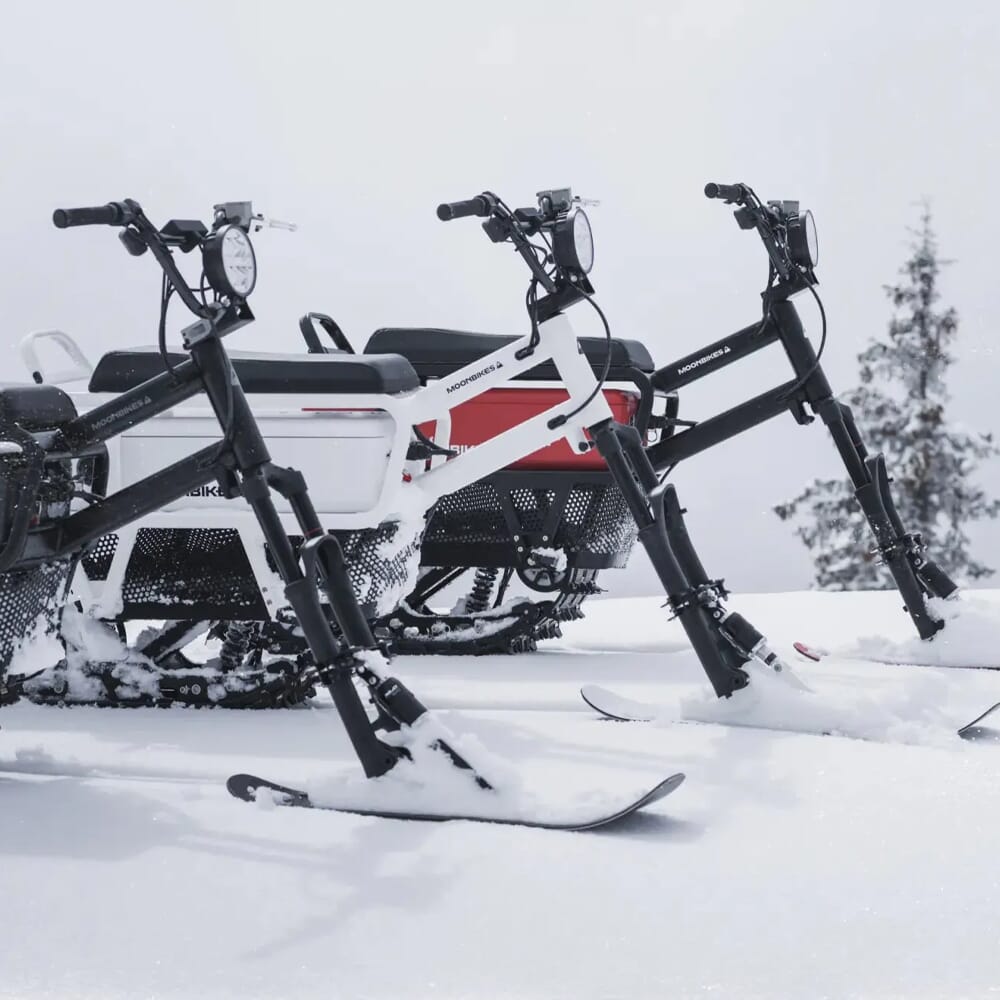 Not only do MoonBikes look the part, but they're engineered to be the best transport possible in unpromising winter conditions. Light weight means fast progress, with speeds of up to 25 mph possible. Configuring yours with two batteries aboard means three hours of essential travel - or fun and games - is possible. MoonBikes suggest their machines - available now at prices of around £7,500 - have no real competition. We say, where's yours, Bond?
Get your fix of all things automotive at The Garage.
---
---