If one tasty Italian isn't enough, how about two? This rebuilt, reimagined classic Moto Guzzi V2, one of the true greats among Italian motorcycles, has been stripped back and treated to a look that references Alfa Romeo, and specifically a 1960s Giulia GTA Stradale, one of the most sought after of the period. The bike, known as KM37, is a labour of love, handmade by Axel Budde, founder of Kaffeemaschine Motorcycles of Hamburg whose impressive workshop bulges with Moto Guzzis in various stages of build, with Budde's own modified Alfa Giulia in one corner.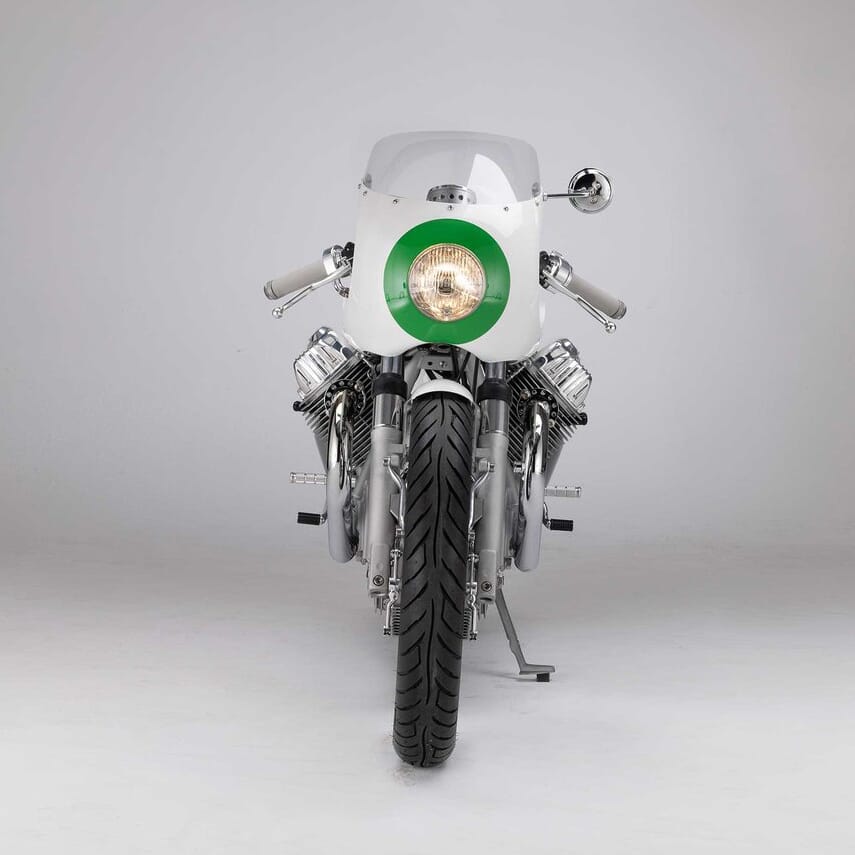 First glance takes in the white finish, with green accents to tank and headlight, and featuring Alfa's badge with two private Quadrifoglio - four-leafed clovers - on the inside of the new minimal fairing for the rider's pleasure alone. Fairing and other minimalist bodywork is in hand-fashioned carbon kevlar, there's a new Kaffeemaschine stainless steel exhaust, large analogue rev counter provides key information on the state of the uprated 82 bhp engine, discreet switchgear is - of course - of bespoke design. Want this unique piece of Italiana? Shipped to New York, it's for sale in Brooklyn, price strictly on application.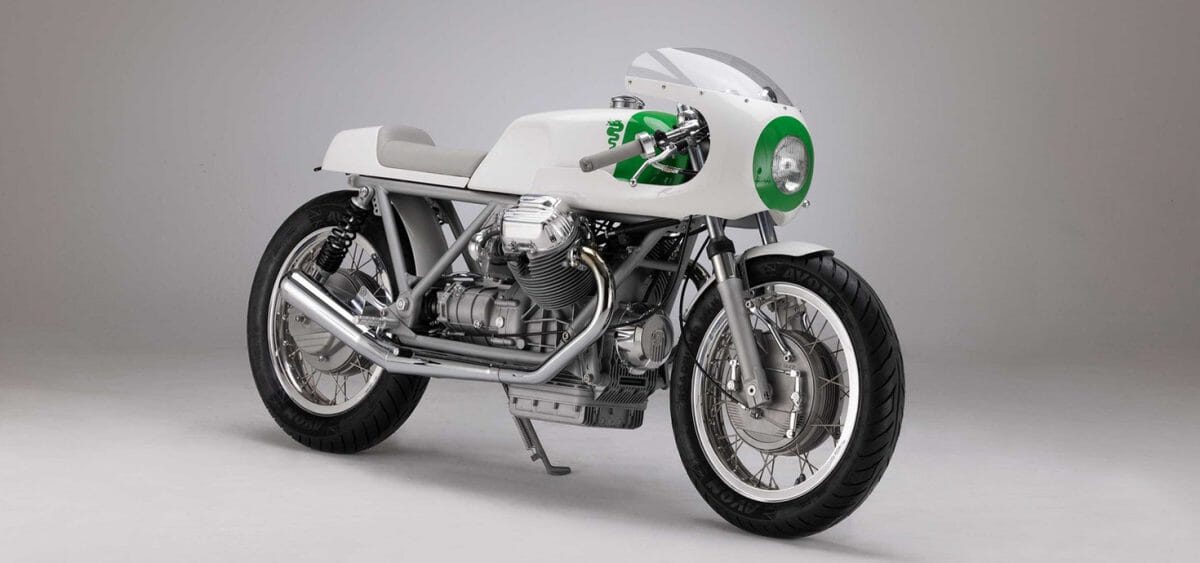 Get your fix of all things automotive at The Garage.
---
---