Honouring cars in museums is a tricky task. Great vehicles should be driven flat out on the open road, not locked away in a dusty warehouse.
At Classic Remise, a converted tram depot just outside Berlin, they've come up with a series of intriguing design solutions that treat fine automobiles as art objects, while also providing the sense that these are living, breathing pieces of bespoke engineering.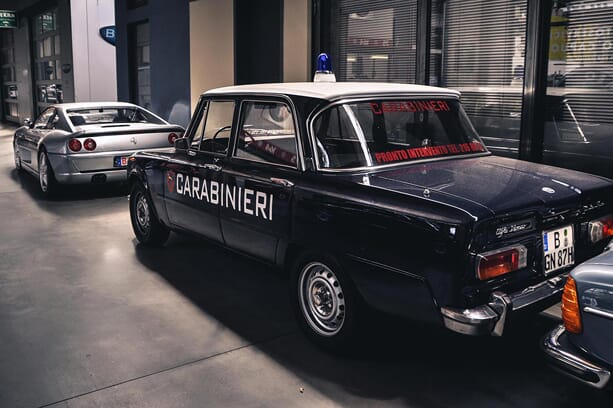 In workshops open to the exhibition space, mechanics can be seen meticulously restoring rare classics. There's the whiff of motor oil in the air, and the occasional guttural roar as an engine is fired up.
You might see a competition Triumph TR4A being fettled back to greatness, hear the bark of a Jaguar E-Type or XK120 and witness an MGA being converted back to original rally specifications.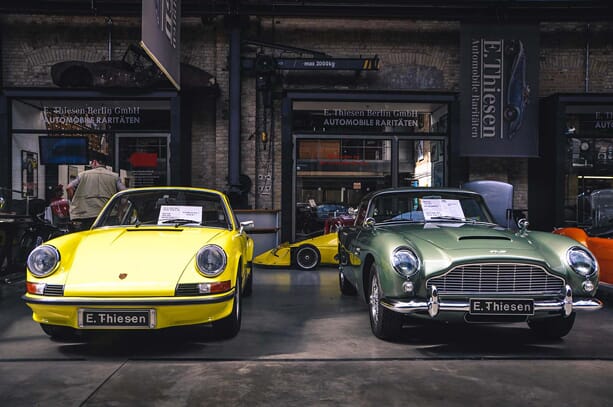 The museum's finest cars - all owned by collectors - are stacked in glass boxes down the centre of the building. There's several Bugatti EB110s, a unique Bentley Peterson Dartmoor Coupe, a Lamborghini Countach, a Ferrari Enzo and a Lancia Stratos, among many, many others.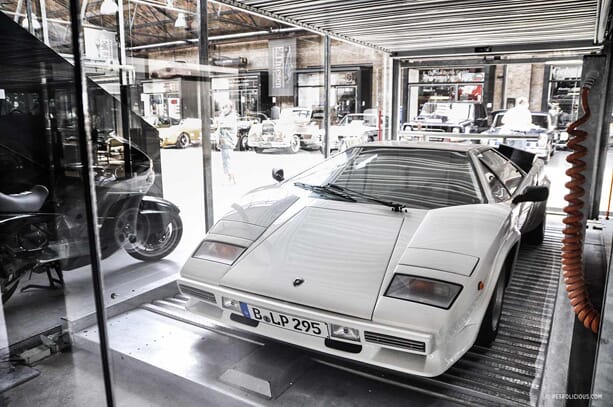 Displays around the glass cases change, as classic car dealers are invited to put their latest offerings on display. There's generally a fine turnout of Porsches of all eras, as you might expect in Germany, and a selection of great British cars from Minis to Aston Martins.
Classic Remise seem to have got it about right. Respect for automotive art works is mixed with respect for the cars as Grand Tourers. If you're off to Berlin, may we suggest you add Classic Remise to your schedule? There's an excellent cafe and restaurant too - with views of the vehicles on display.