We don't know whether you've cottoned on yet, but every Monday we let our readers know the top 5 items to hit the OPUMO pages in the week. With products arriving every day, we think it makes your life easier to see the highlights to start with. Think of it like a starter, a small selection to whet the appetite and work up the energy to approach the main course: the full page of delicious new arrivals. This week we have products from interior giants like Normann Copenhagen, Northern, Vifa, Menu and Boom-Art. Enjoy your starter.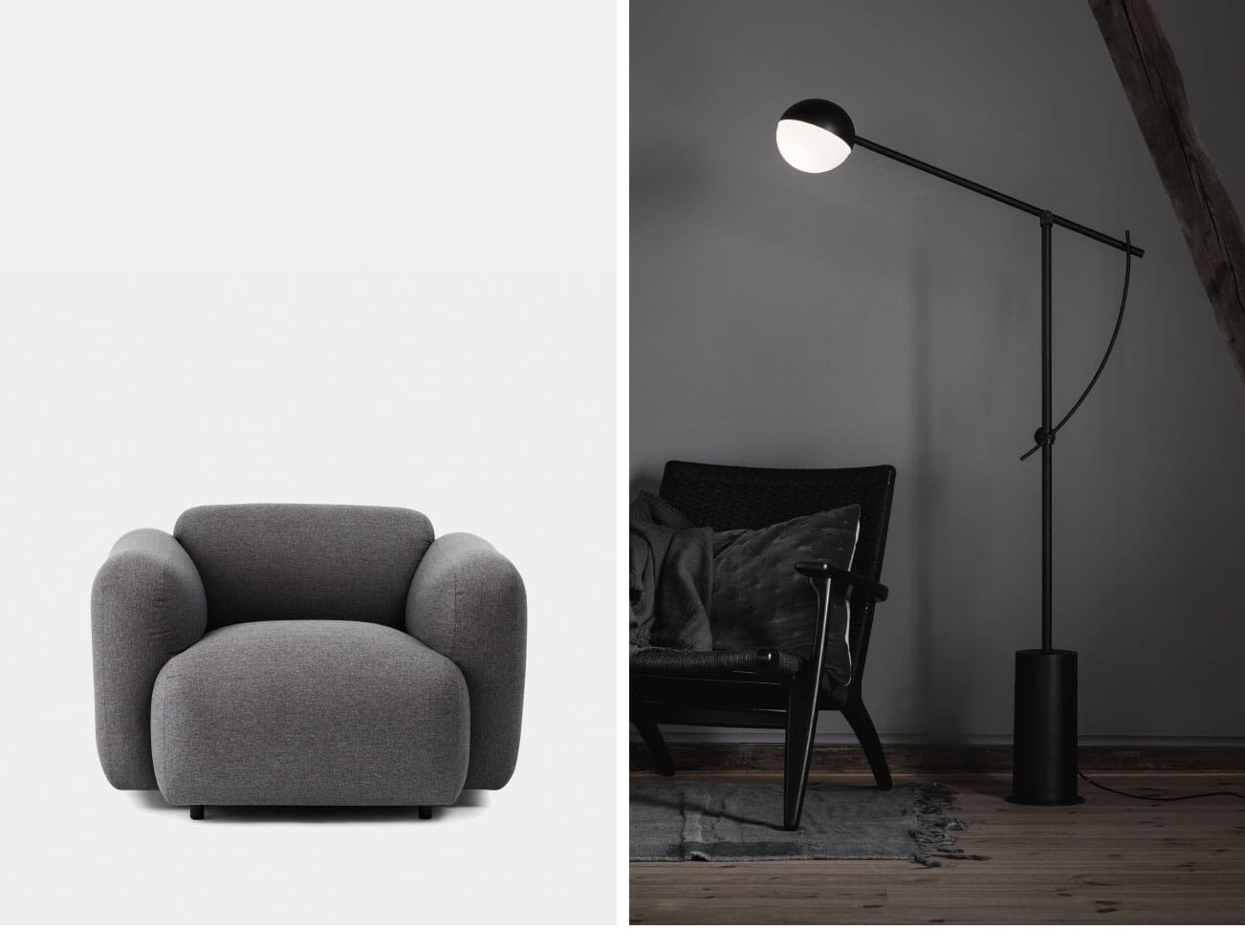 A piece of furniture really is the sum of its parts. When all components are premium, the final product will be too. Swell consists of a solid wooden frame complemented by Nozaq springs, HR38 cold foam on the seat and HR35 cold foam on the back and armrests, all covered in a layer of superset S25 cold foam. In other words: it's extremely comfortable. When it comes to design, this piece has Normann Copenhagen's creative fingerprints all over it: each section appears to have been inflated, the perfect statement piece for any room.
Northern's Balancer is a modern floor lamp crafted from powder-coated steel for a sleek finish. The striking design is confidently simple as well as practical; split into two halves, the lamp can be adjusted by sliding a curved bar up or down the lower portion. This combination of components creates an intriguing geometric relationship. Even when it's not turned on, this floor lamp is a work of art.

Just like us, wine matures and improves over time – up to a certain point, anyway – and, just like us, it needs to breathe. Menu's wine breather is an award-winning item, adding 10 times more oxygen to your wine in under two minutes. Just press the decanter to the top of an opened wine bottle and flip it upside down. Serve from the delicate breather or pour it back into the bottle, however you choose to drink it, you'll taste the difference.
Inspired by the rough Icelandic landscape, Vifa's Reykjavik Speaker is a compact and understated device. The device offers 360-degree sound thanks to its two 19mm Vifa tweeters as well as a 70mm woofer while bluetooth connectivity allows you to pair speakers to create an even more immersive experience. You'll be pushed to find a speaker at this size that boasts such depth of sound.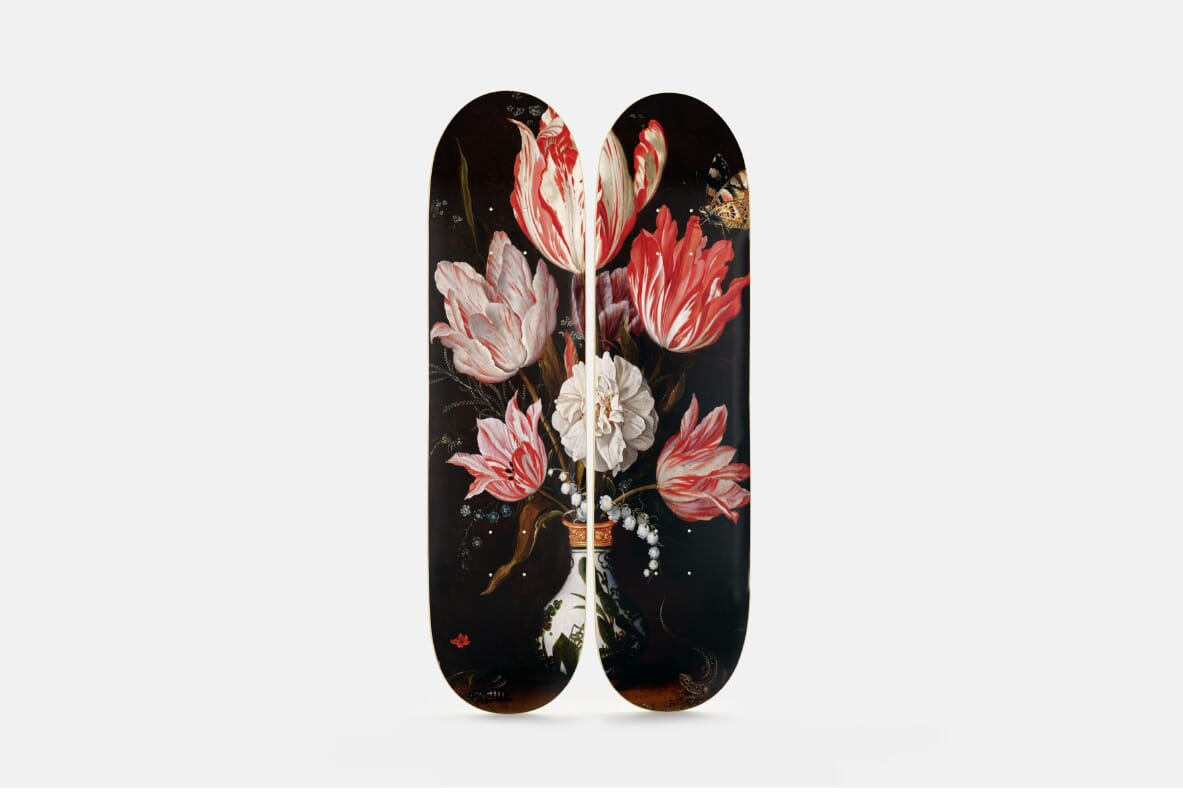 Jan Davidz de Heen's 17th century still life sees a modern update at the hands of Boom-Art. This limited edition diptych is a bold addition to a white wall. The dramatic lighting of the artwork is reinvented by the medium, reshaping the piece.
See all new arrivals at OPUMO.
In case you missed it, find last week's Top 5.