Spanning an ancient animal trial high on a hill in the north west of the United States, a unique sculptural home is a new landmark. Olson Kundig's Rimrock, as this residence is known, is a dramatic intervention in a spectacular landscape.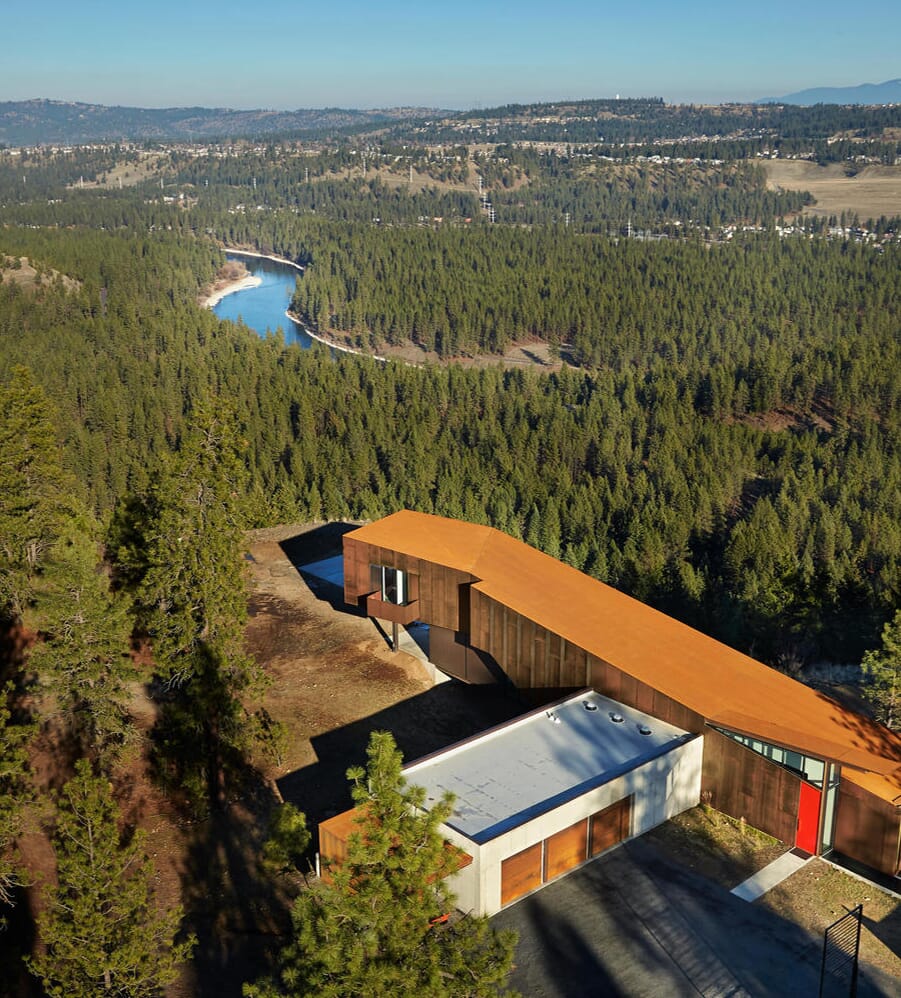 The main glazed living area of this extraordinary home is built above the animal trail, which runs down to the Spokane River far below. Rimrock's residents now have their own luxurious hide to watch their new neighbours.
While respecting its natural environment, Rimrock makes no attempt at concealment. This is a modernist, almost brutalist home. Gently rusting steel clads the concrete exterior as the private areas rise above the glass of the ground floor public spaces. To the onlooker, the effect is of a huge Richard Serra sculpture.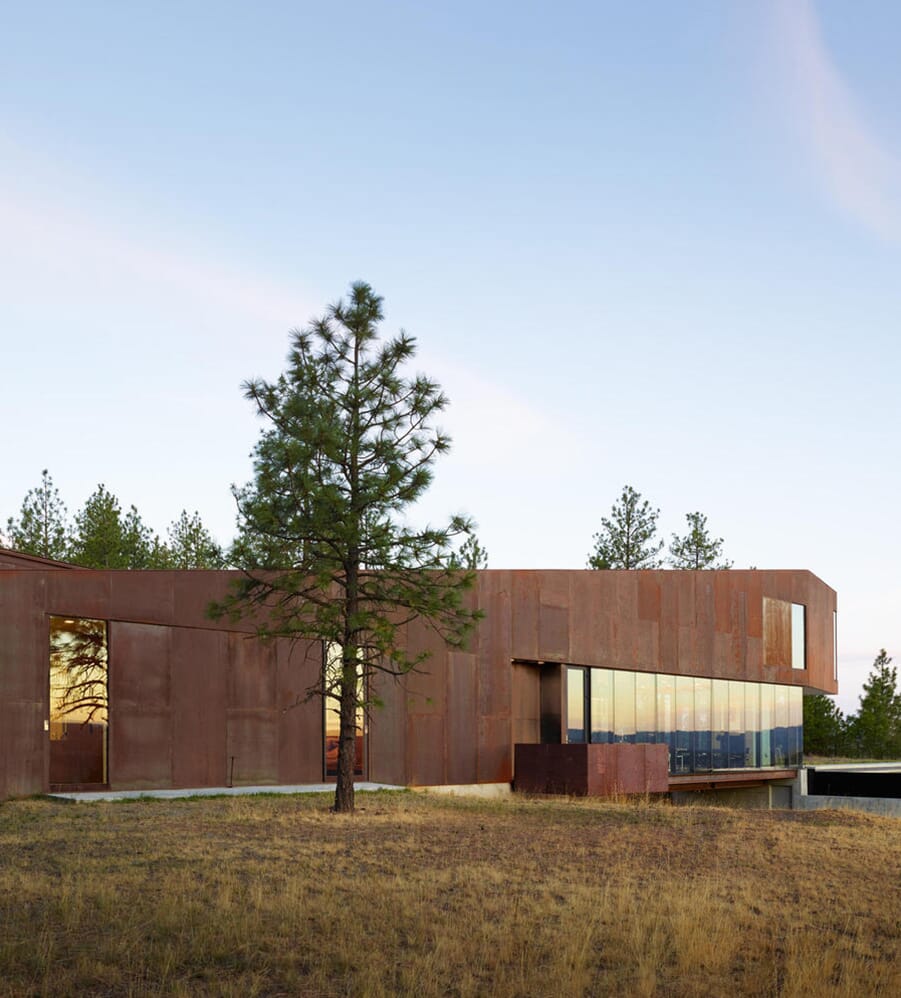 An infinity pool off the open plan ground floor allows a morning dip while enjoying the views of the forested valley below, with the river and the city of Spokane beyond.
The ethos of Seattle based Olson Kundig Architects is to provide a link between the rugged natural landscape of the north west of America and human dwellings. Rimrock is a monumental demonstration of the success of their approach.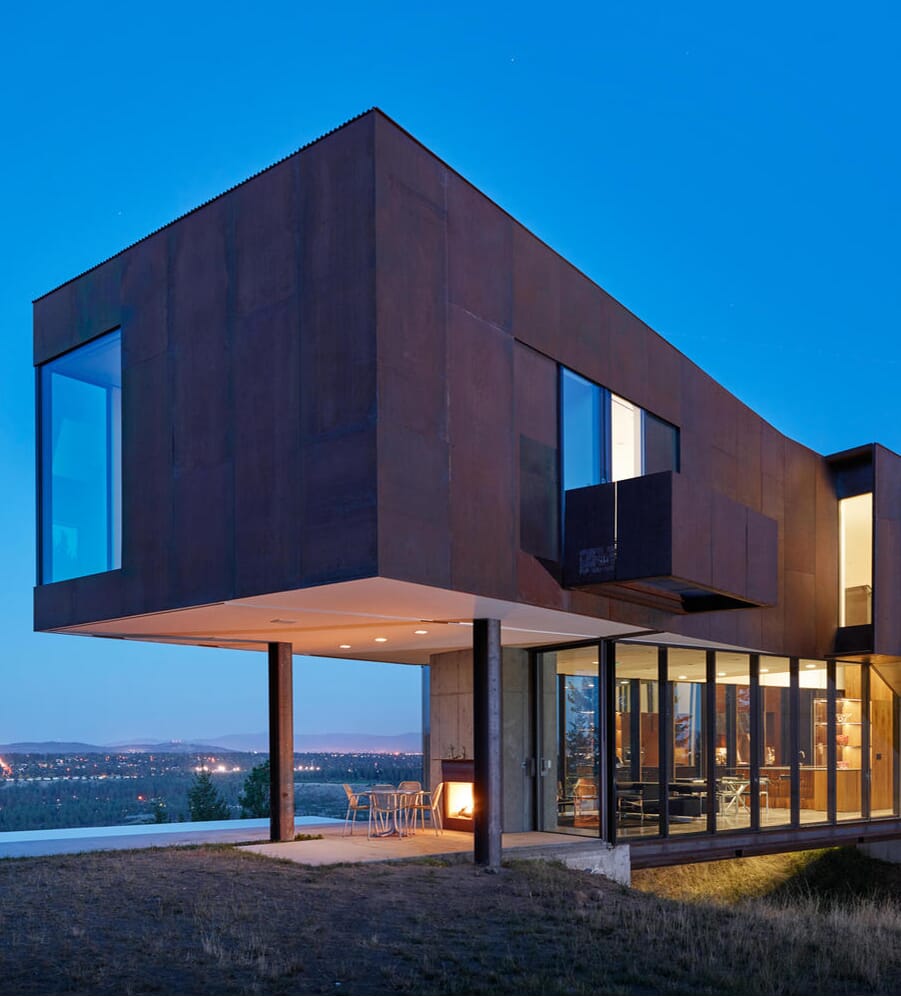 Photographs by Benjamin Benschneider, Kevin Scott / Olson Kundig
---
---