With more people stepping off the platform to saddle up- the appreciation of two-wheeled travel has seemingly multiplied. But despite the resurgence of cycling, riding in style has not been so easy to achieve.
Thankfully that is changing, courtesy of a push start from fledgling London bicycle company, Freddie Grubb, who are updating the traditions of cycling to create bespoke bicycles for everyone from the hardened commuter to the transient traveller.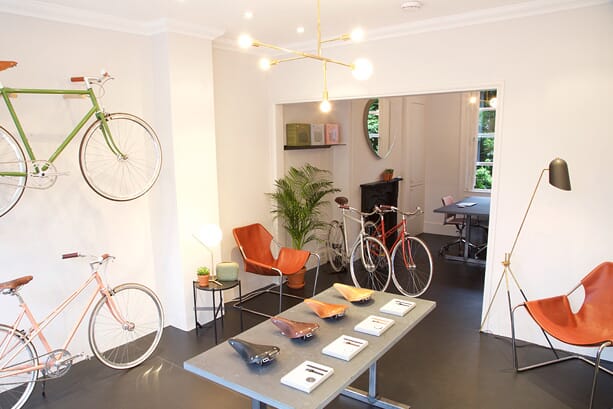 "Cyclists shouldn't have to compromise on style, quality or comfort," says co-founder Jack Pattison. "Our bicycles are all about detail. Freddie Grubb was set out to build bikes like they used to; bikes that last."
Sat in the brand's charmingly-designed Islington shop, Pattison explains how the Freddie Grubb story inspired not only the name of the business, but the ethos for which the brand proudly stands for: "Freddie Grubb was simply a maverick pioneer of British cycling. We were really keen for our British brand to have an association with British cycling history- and as we loved the name too- it became an obvious choice."
Grubb was in fact more than just a maverick, as the British cyclist set a multitude of records on his single speed bike at the start of the 20th century- escalating in an Olympic Silver Medal in the 1912 games.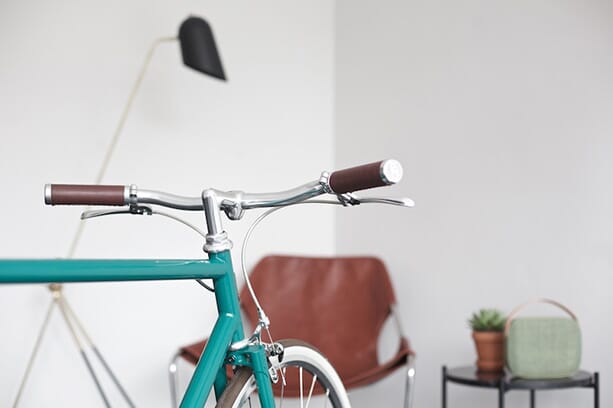 Today, the spirit of the enigmatic Grubb lives on through Pattison and partner Malcolm Harding's minimalist, clean bicycles. Every bike derives from a traditional aesthetic, with each model built in Deptford, London, and made to order in a range of customisable colours, sizes and combinations.
Proving the old adage 'The details are not the details, they are design', made famous by designer Charles Eames, Freddie Grubb's obsession with meticulous detail and well-thought out design has produced the brand's range of sleek, minimalist models, which include; the Effra, Fleet, Walbrook and Ravensbourne - all named after London's hidden rivers.
"We set ourselves the brief to design a bike with a comfortable, clean frame that will ride really well," Jack explains.
"The designs are all inspired by classic 50's British road frames but with a modern geometry. Once we established this, we could focus on the details – which are really important to our design ethos. We stripped back anything unnecessary and focussed on elements that some major manufacturers leave as an after-thought or add on."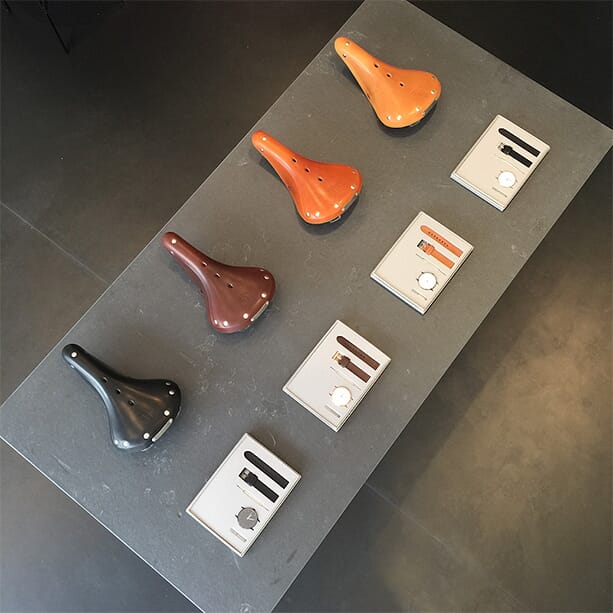 Paying homage to Bradley Wiggins' domination on the global scale of cycling alongside the renaissance of inner-city cycling, Jack explains how Freddie Grubb are trying to take their heritage inspired style and elevate it to new heights amongst the recent two-wheel revelation.
"There are other independent bike brands out there building bikes that focus on style over substance, but with so much information and so many reviews available online now, everyone is seen as an expert so you can't dress up quality," chimes Jack.
"So we really value honesty in design. With a product like a bike, quality and comfort are always at the forefront our mind throughout the whole process."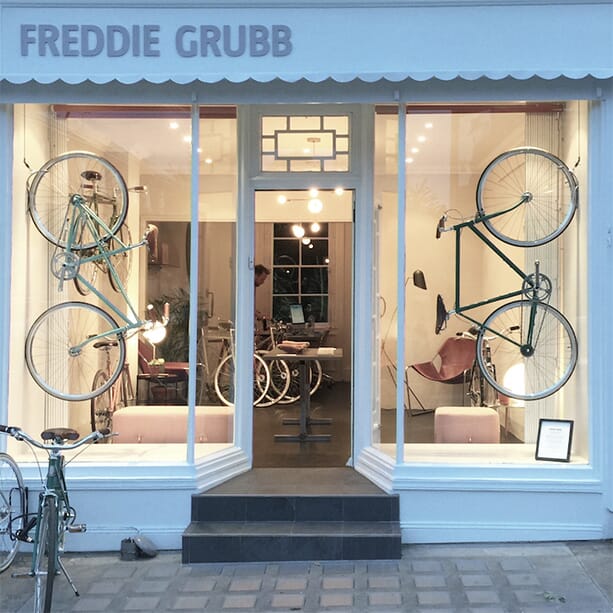 Now standing pride of place in Amwell Street, Islington, it comes of no surprise that Freddie Grubb is more than just a bicycle shop. As well as eloquently showcasing its stylish custom-built frames, including the special edition Instrmnt x Freddie Grubb bicycle previously featured on the OPUMO Magazine, the shop is also tastefully enlaced with contemporary furniture, lighting and accessories curated from design-conscious British and European brands which Freddie Grubb associate with.
"When it came to creating our shop, we wanted to create a very clean and uncluttered environment using simple colours and tactile materials that don't detract any attention from the bikes," he says.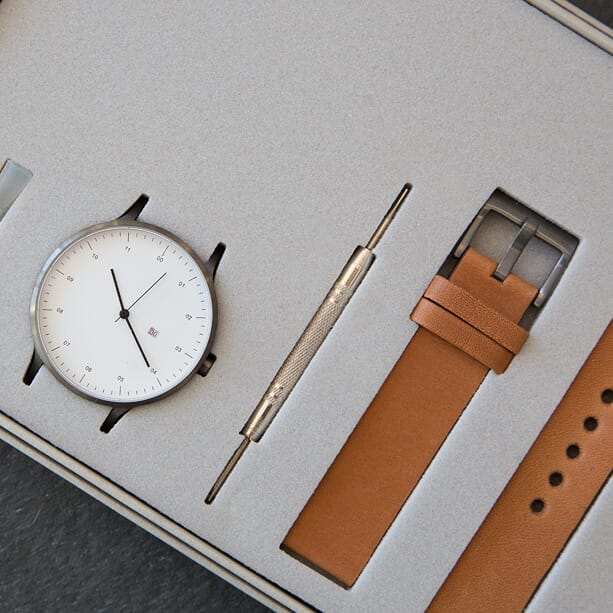 "At the same time we added some furniture and lifestyle pieces to compliment our products and to give a slightly domestic feel. As in London people often have to keep their bikes indoors, so we wanted to replicate that feeling within our own aesthetic."
Following their resounding success at the London Design Festival, which has enhanced the brand's reputation as one of the leading lights in contemporary bicycles, talk soon turns to the future of Freddie Grubb, "We're keen to grow and keep doing what we are doing now," Jack explains.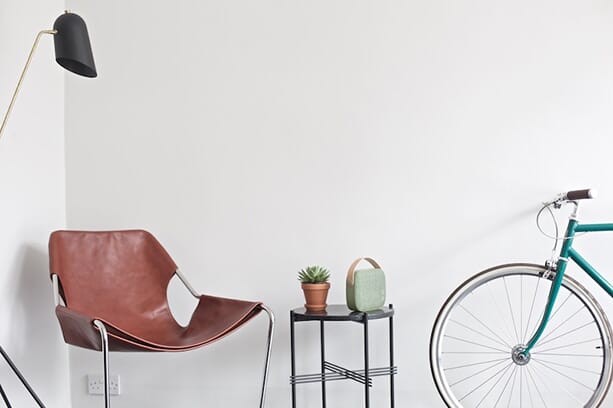 "In terms of the relationships formed and the popularity of the Instrmnt Collaboration we're keen to establish more collabs in the future as we think there are a lot of people working on their own stuff that have some connection with us. But we wont rush, we want things to happen organically, we're keen to get our product on the market and get people cycling."
We suspect Freddie would have thought the same.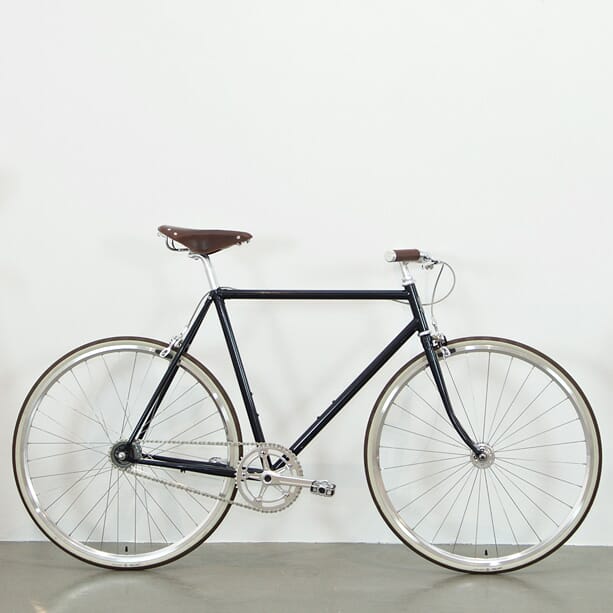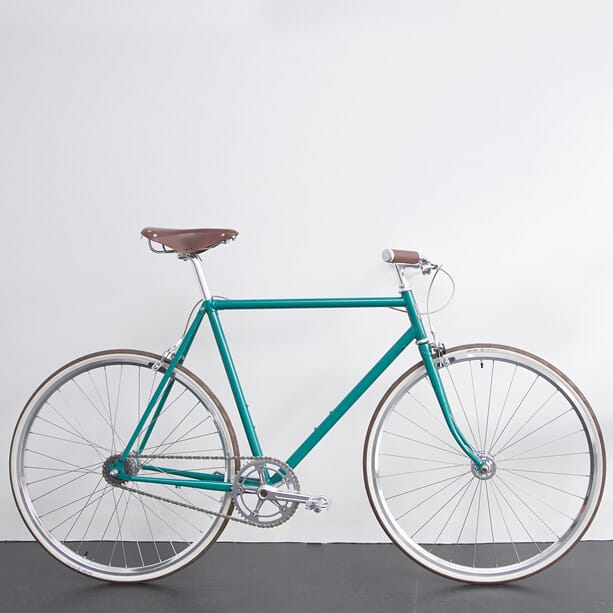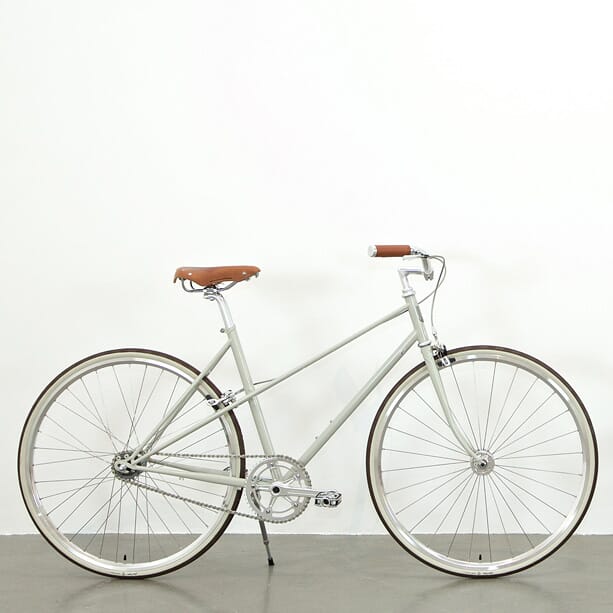 Check out Freddie Grubb's website here and keep updated with their latest events and products on Instagram and Twitter.