Fly in on your helicopter, or moor the superyacht just outside. Then it's on to your rooftop villa, complete with pool to cool off in as you look out onto whichever ocean the world's biggest floating structure is cruising through.
Welcome to the world of Pangeos, the so-called "terayacht", a floating city that looks like a huge turtle, accommodating up to 60,000 people on an endless journey around the globe.
Worried about which villa to choose? There's plenty of time. Right now visionary designer Pierpaolo Lazzarini's Pangeos is just that, a vision, albeit one powered by nine electric motors producing 16,800 bhp each.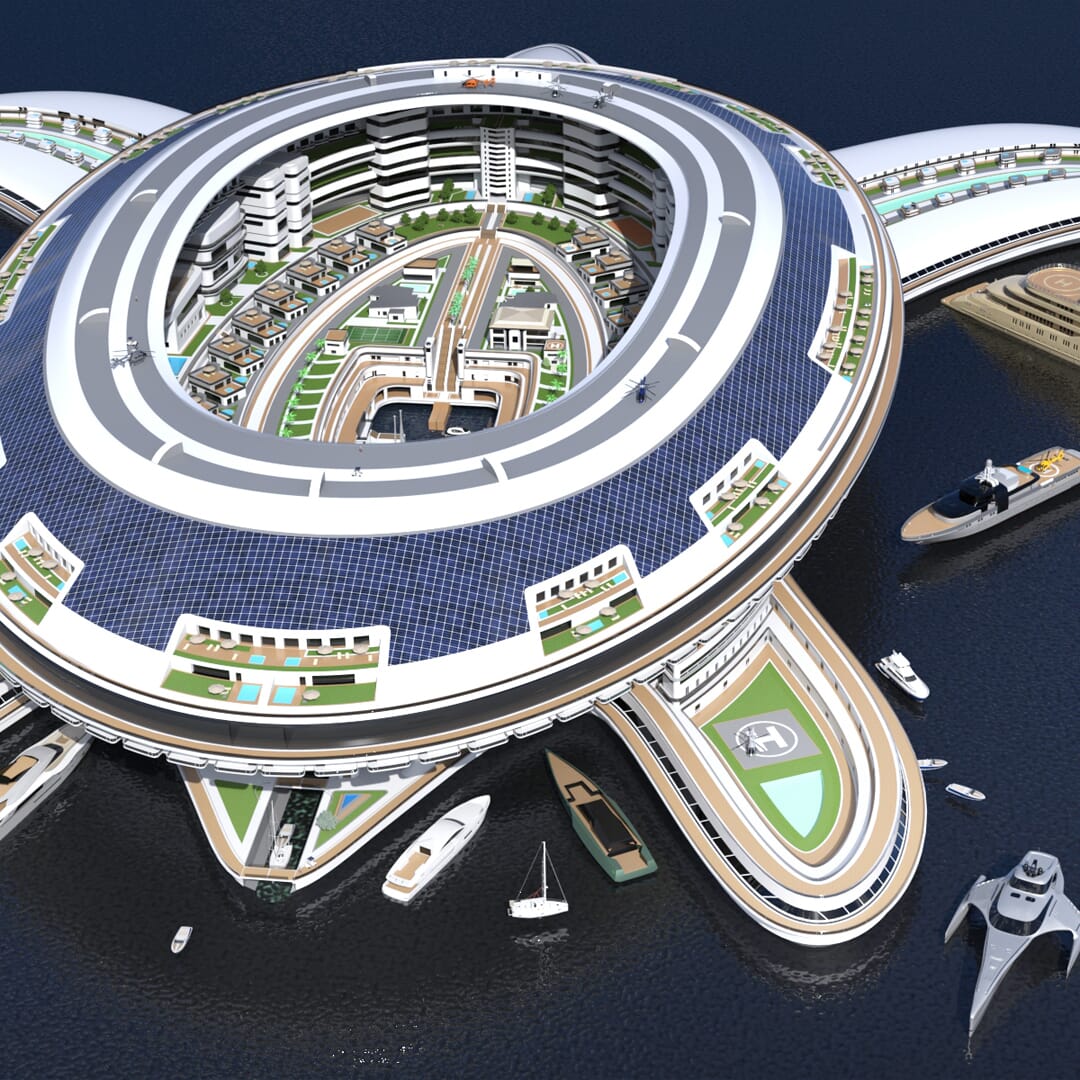 Lazzarini estimates a build time of eight years in a bespoke dock that he's dubbed the "terashipyard", once, that is, the small matter of raising the £6.6-billion cost has been achieved. You'll never look at a mere cruise ship in the same way again.
Get your fix of all things automotive at The Garage.
---
---