Sitting on a beach on the Greek island of Koufonissi, Milan-based designer Jozeph Forakis had an idea for a super-yacht that was virtually invisible, that would reflect sea and sky and, despite deluxe amenities and large size, would hardly be there.
Result is the Pegasus Concept, a superyacht with a silver-metallic finish that joins extensive glazing in providing reflective surfaces - and that has a 3D-printed mesh framework at its heart.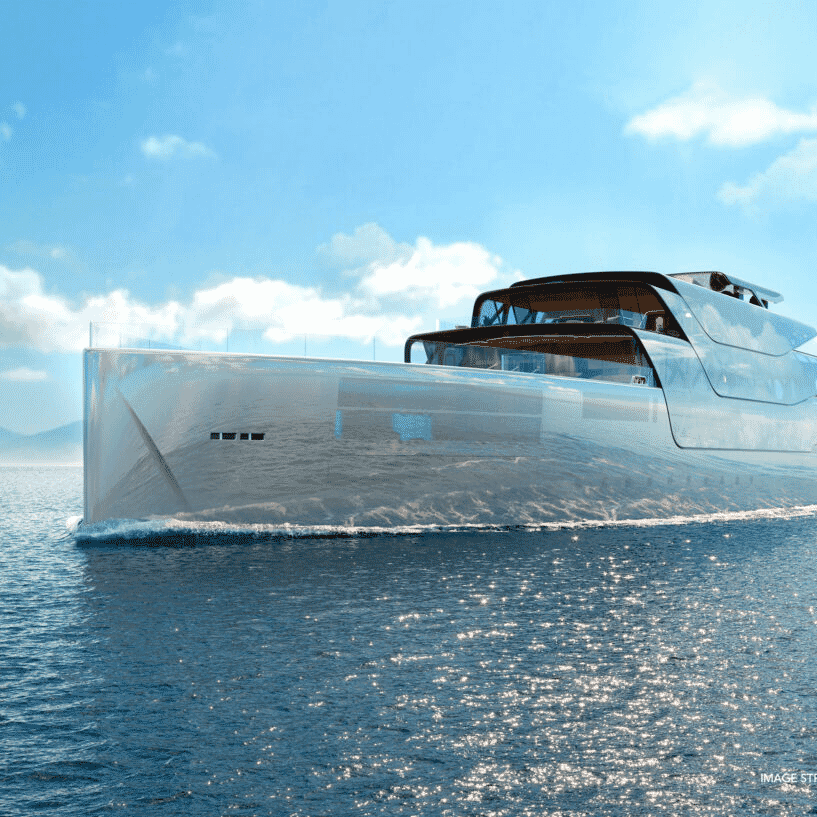 Pegasus would be powered by hydrogen, extracted from sea water using solar energy and stored in fuel cells until needed, allowing, say the designers, a virtually unlimited range. Not that you'll be paying any attention to that, what with laps of the onboard pool to complete after meditation in the Zen garden.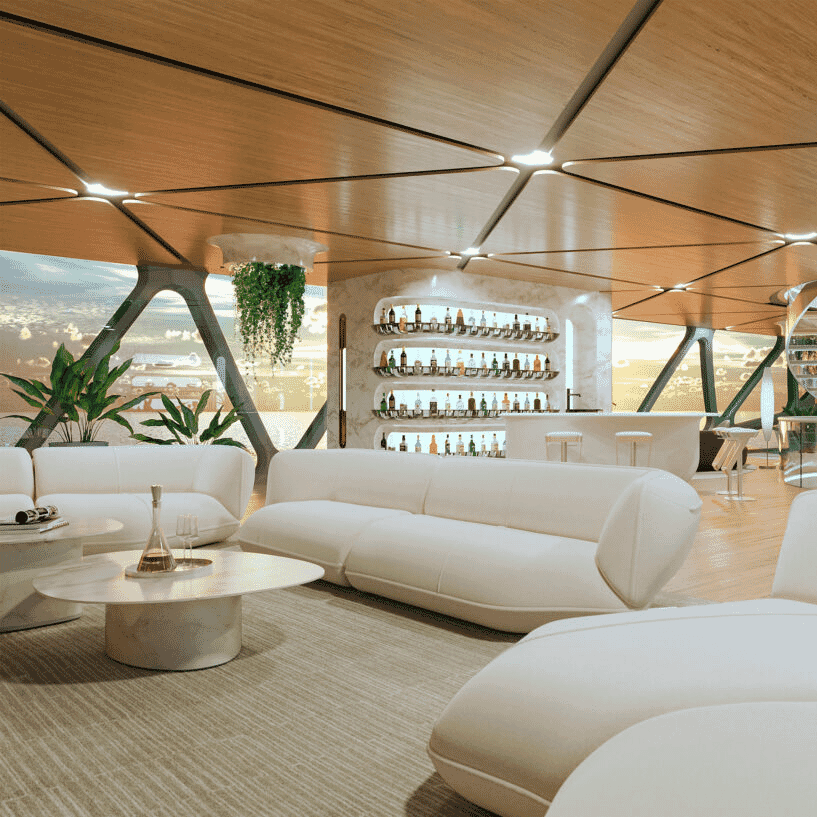 Then there's cocktails on the owner's private terrace as you look out for more ordinary seafarers in yachts that have had to be built, rather than printed. 
Get your fix of all things automotive at The Garage.
---
---