"Architecture should speak of its time and place, but yearn for timelessness."
The merger of two great minds. Inspired by the concepts put forth by forensic engineer Joe Lstiburek and created by architectural firm Rauser Design, the Perfect Wall House is made to last a lifetime.
Courtesy of an intuitive design, the minimal building has been constructed to boast the majority of the material palette on the outside. Specifically, the outer shell of the house is formed of corrugated metal sliding elements, a thin rainscreen layer, two layers of rigid foam insulation alongside an exclusive air, water and vapour barrier. Simply, the Perfect Wall House is a design quite like no other.
The reflection of the inventive outer shell radiates in the interior, too. As, the interior is full of exposed details, including joists, ridges and bolts that have been primarily painted white to create a perfect blank canvas for the tasteful touches of furniture to take the attention. What is more, the textured walls and design creates a bountiful amount of character; defined by the dog leg central staircase, the stretching chimney flume fireplace and the decorative touches of wood that range from sweeping beams to panelled floors.
Take a closer look at the Perfect Wall House below and for more projects created by the multidiscipline design firm, head to the Rauser Design website.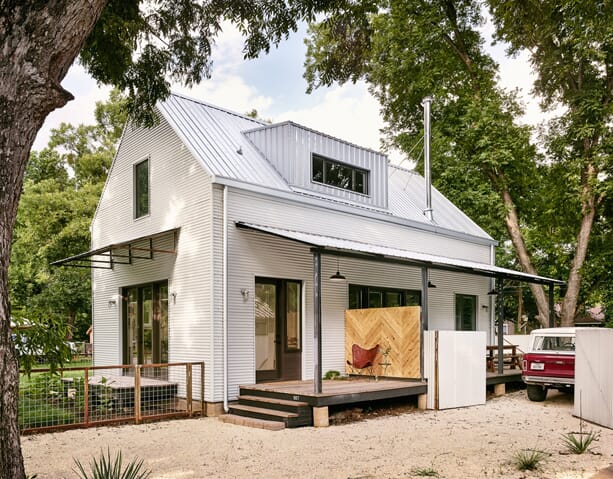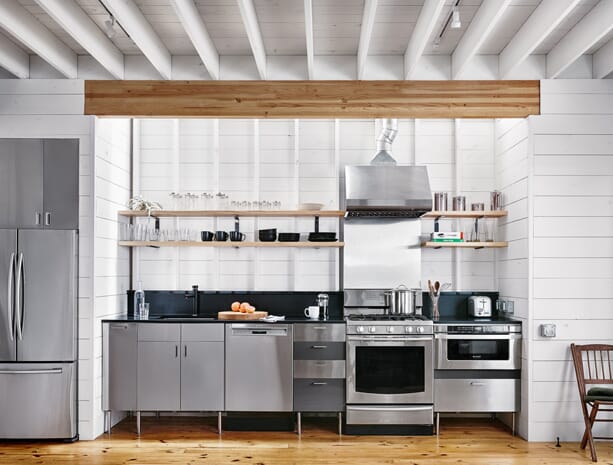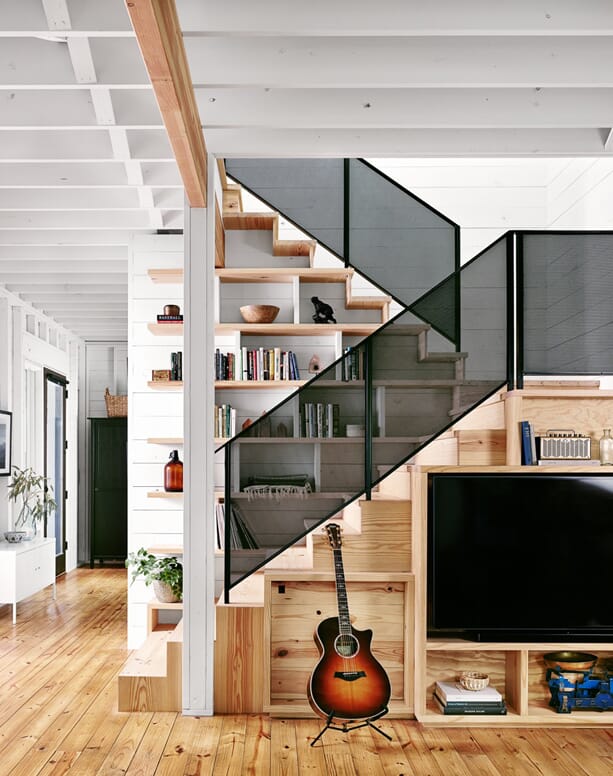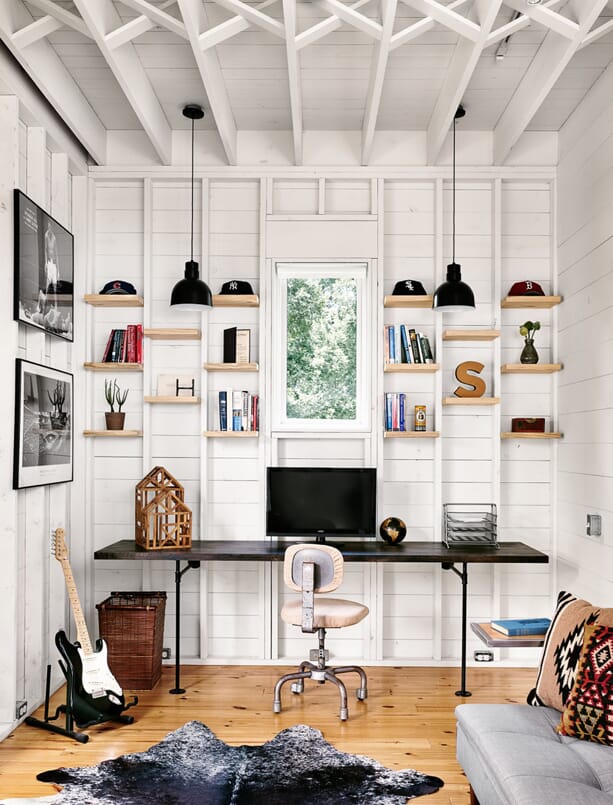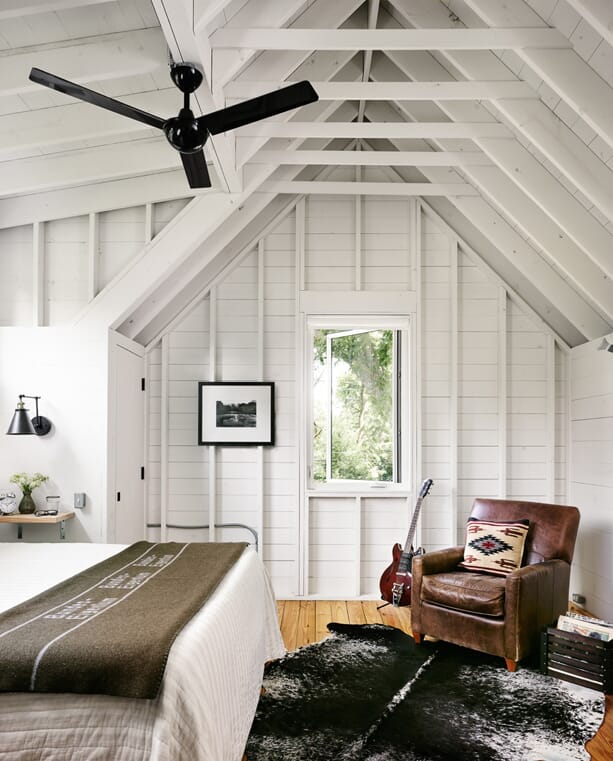 Images courtesy of Rauser Design.