Price: £119,995 | Year: 1985 | Engine: 3300 cc, Flat Six, 325 bhp
Perfect in every particular, this fully restored 36 year old Porsche 930 Turbo is the product of the obsession of a singular collector. With more than £40,000 spent, this 911 is ready for its new life on the road, any road, while exuding pure 1980s class.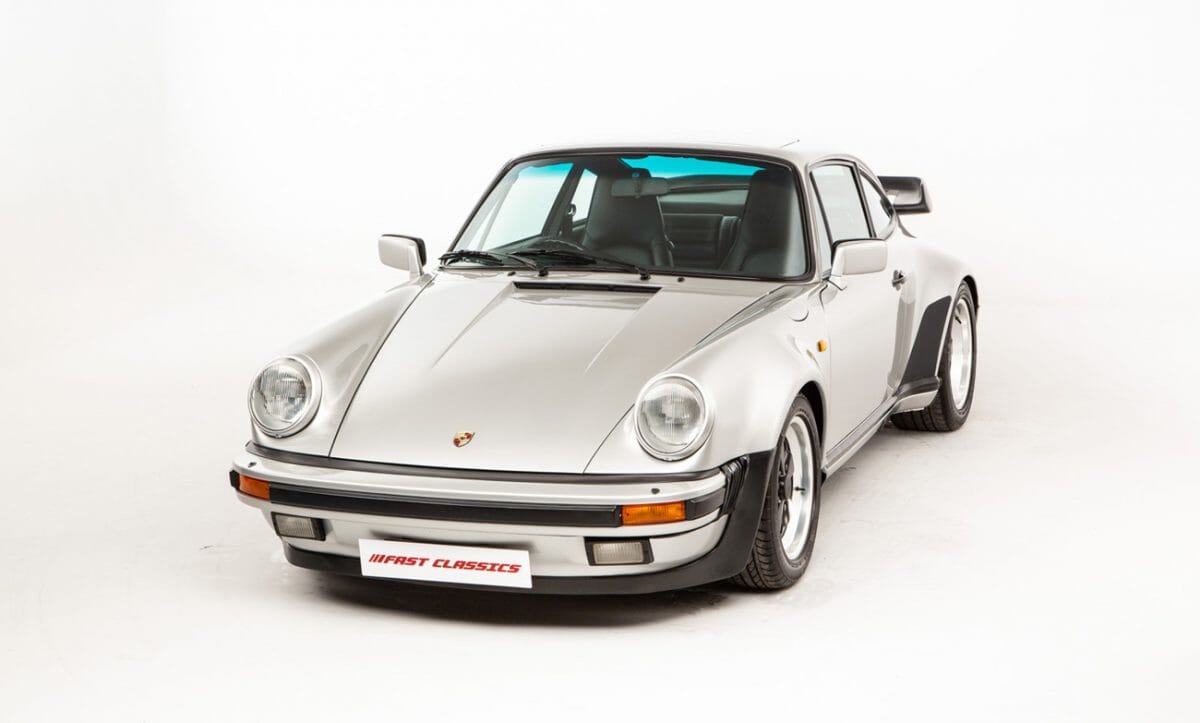 The distinguished lineage of Porsche's 911 is not short of legendary motor cars. The 930 Turbo is very much at the forefront of these. When first introduced, it was the fastest production car made in Germany. Even today, the 930 will show a clean pair of restored exhaust pipes to just about everything else on the road, reaching 60 mph in just 4.6 seconds, just a whisker off the pace of a 2021 911, which has none of the period analogue charm of this 930.
The 930's pristine exterior is the result of a windows-out bare-metal respray in the owner's choice of silver metallic with the original black trim. The paintwork is totally unmarked, the car having covered just 4,000 miles since the restoration work, which is fully documented in a bulging history file, complete with a photographic record of the work by specialists Francis Tuthill.
---
---
The trademark Porsche Turbo whale-tail is more than just a symbol of 1980s excess, providing essential high speed downforce while aiding the air-cooling of the rebuilt turbo-charged flat six that lies beneath that distinctive tail. Bulging wheel arches enclose classic Fuchs alloys with a tonal black finish, totally refurbished, naturally. Inside the black leather is also as new, not least because the 930 has benefitted from a full interior re-trim, unusual even in restorations of this calibre and particularly so on such a low-mileage example. Even today, this 930 has covered a mere 29,614 miles since it rolled off the Porsche production line.  Driver and front passenger sit in factory-fitted sports seats, while a discreet Porsche Classic radio/navigation unit is equipped with Bluetooth to provide 21st century conveniences.
These Porsches from the 1980s are now increasingly desirable, the taint of their association with high-spending, Champagne-swilling City types now faded. There may be no better 930 Turbo outside of a museum. The same money would easily buy you a new 911, but it would lack the bespoke aura of this extraordinary piece of Porsche history. A truly unique car.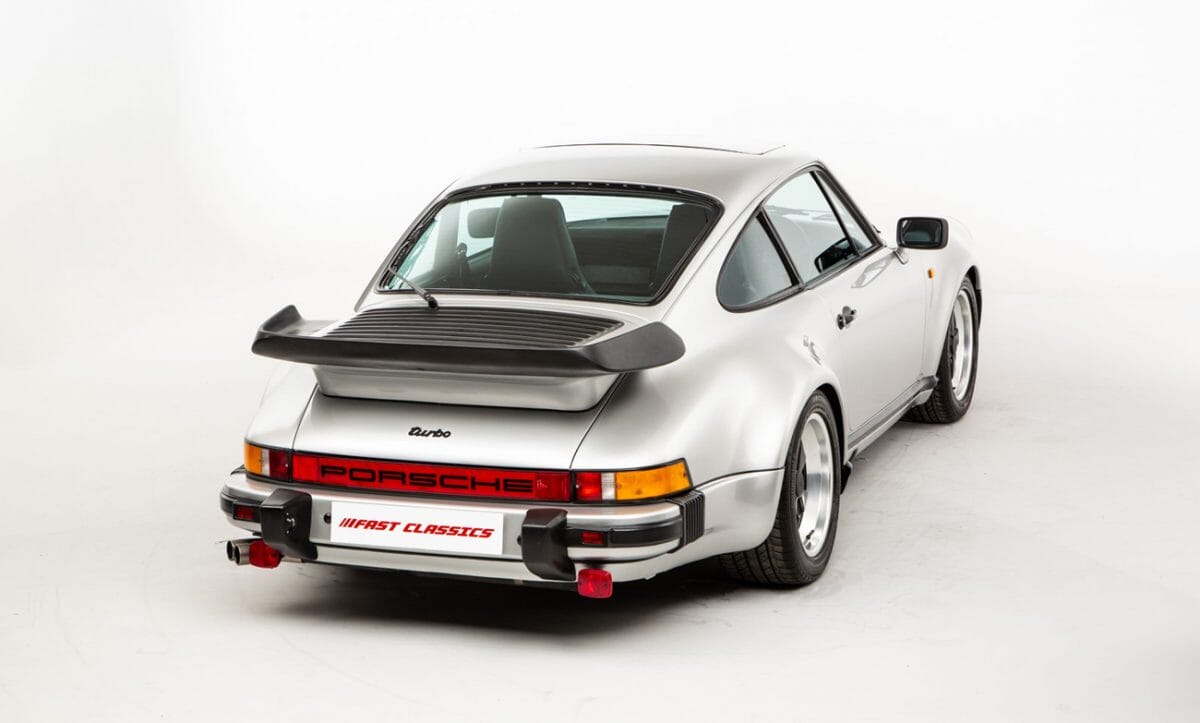 And now for a 1970s Porsche legend recreated.
Read all articles from The Garage.
---
---