You'd like a 911 but you'd also like to cross a desert. Worry no more. Porsche have the answer: the go-anywhere 911 Dakar, available to order now for your next Sahara adventure. Referencing and celebrating Porsche's 1984 win in what was then the Paris-Dakar Rally, the new 911 Dakar boasts elevated ground clearance, 473 bhp of four-wheel drive power, rear-axle steering - and, should you desire it, a colourway that resembles that bespoke factory Dakar winner.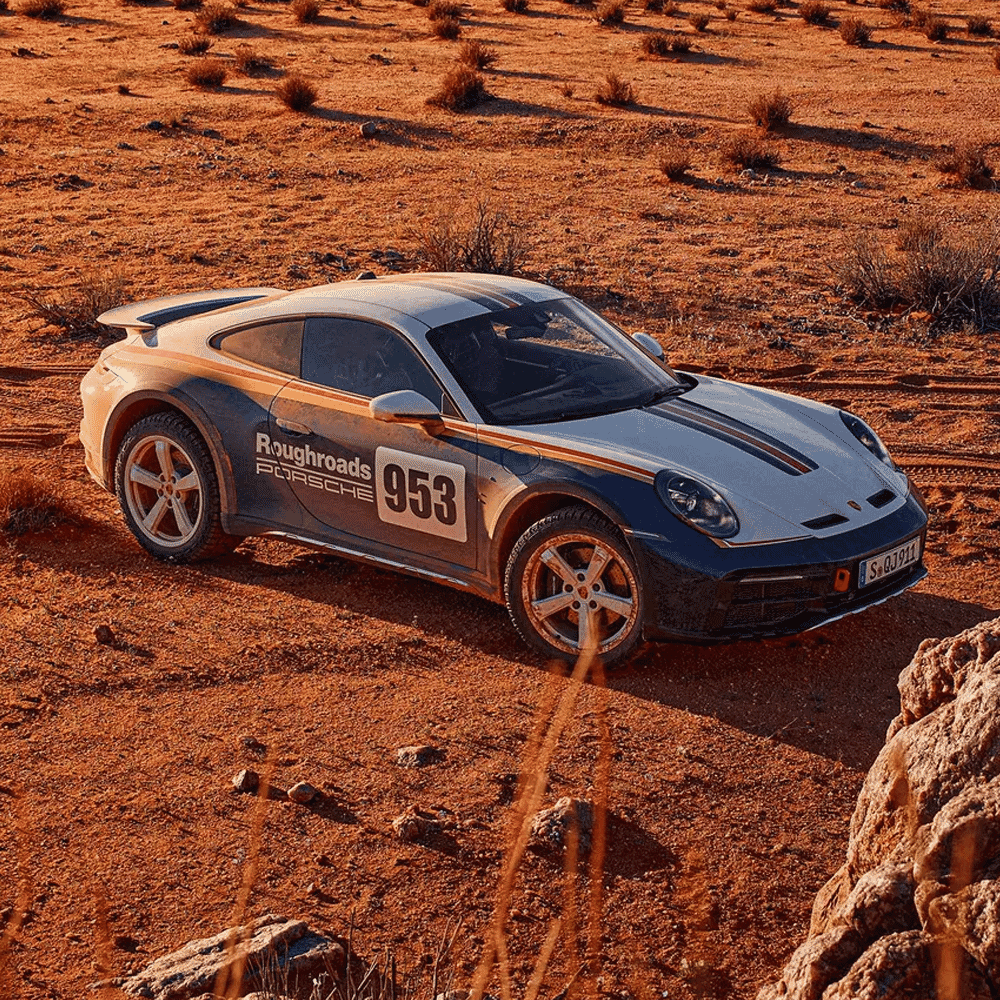 Technology is, as you'd expect, very much in the foreground. If the extra ride height isn't enough, a further 30 mm is available at the push of a button at speeds of up to 100 mph. Rally Mode sets the 911 Dakar up for gravel and mud, while Offroad takes care of that pesky sand. Need a fast getaway on a loose surface? Rally Launch Control has your back. Competition seats feature six-point seatbelts and there's a full rollcage in the back rather than actual seats. Accessories include roofrack with integrated spotlights, a roof tent and - of course - a folding spade. Price? £173,000, excluding spade.
Get your fix of all things automotive at The Garage.
---
---