At first glance, it's an as-new classic 1990s Rangie, long wheelbase, very desirable. Look closer and the work of the Range Rover obsessives at Chieftain slowly reveals itself. Four-spoke alloy wheels in black add presence and promise performance. Sleeper look is underlined by special order paintwork. Front and rear bumpers are unique to Chieftain. And that's before you open a door or, critically, look under the bonnet.
Chieftain specialise in reviving and improving classic Range Rovers from a vast workshop in Oxfordshire, drawing on motorsport expertise used by nearby Formula One teams. Key is a completely re-engineered chassis and suspension, upgrading ride and handling, not least to cope with what's upfront. Open the trademark clamshell bonnet and a 6.2-litre 430 bhp General Motors V8 reveals itself, capable of propelling this brick of a machine to 60 mph in a mere 5.2 seconds, which is more lowslung sports car than hefty deluxe 4x4.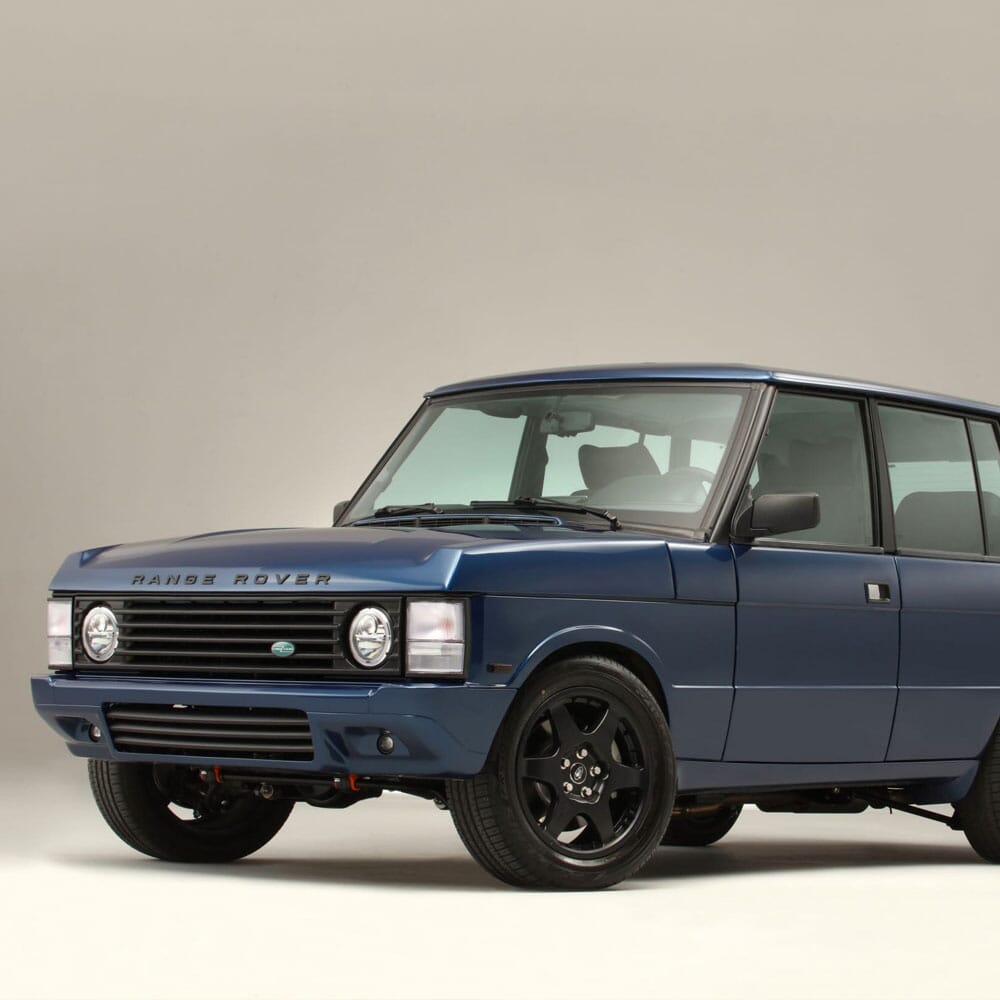 Hand-trimmed luxury to the interior was to special commission. Original refurbished controls are complemented by new electronics. Armchair seating front and rear is in diamond-stitched leather and Alcantara facings. There's no such thing as a standard Chieftain, with each built to order and prices hovering around the £200,000 mark. This remarkable Range Rover, lovingly remade for a new era, is available through Chieftain themselves and, we'd say, is worth whatever they're asking.
Get your fix of all things automotive at The Garage.
---
---