It may be one of the oldest, most recognised sayings, but the term 'one man's trash is another man's treasure' has never been used so fittingly than to describe the latest architectural wonder from Daniel Moreno Flores.
The RDP House, located on a flat grassy plot in Tumbaco, Ecuador, is built from reclaimed shipping containers.  And that is the beauty of the entire project. Not only it's strikingly futuristic façade, or the fact that it appears to have landed straight from a video game franchise – but the house is ethical. As the client's particular penchant for mechanical assemblies and metal as an abundant material led to the decision to design a house using recycled metal containers. Not only provide a wholly unique and astute design, but one that is affordable and uses materials that can be found in great number.
Comprised of seven twenty-foot containers as well as one forty-foot container, the house remains exposed to maintain an authentic worn appearance. Complete with dents, scratches and blemishes; each individual container carries its own piece of history.
The containers were intricately placed on the site to contain the enclosed spaces into bedrooms, bathrooms, storage areas and a living room. The spaces were left untouched to exist in their original form – only delicate calculations were formed to improve the ventilation and electrical features of the property.
Function, construction and aesthetic were carefully studied across the entire structure- with the home itself built over four phases. The first step poured concrete foundations to support metal frames, before steel beams were installed to span between the containers and to support the roof system. Finally, an astute pull mechanism was fitted to support the secondary roof systems and glass walls that span the voids in the containers.
Take a closer look around the property in the image gallery below that has been provided by architectural photographer, Lorena Darquea Schettini.
Check out the Lorena Darquea Schettini website for more images alongside Daniel Moreno Flores' own site for a closer look at some of his other projects.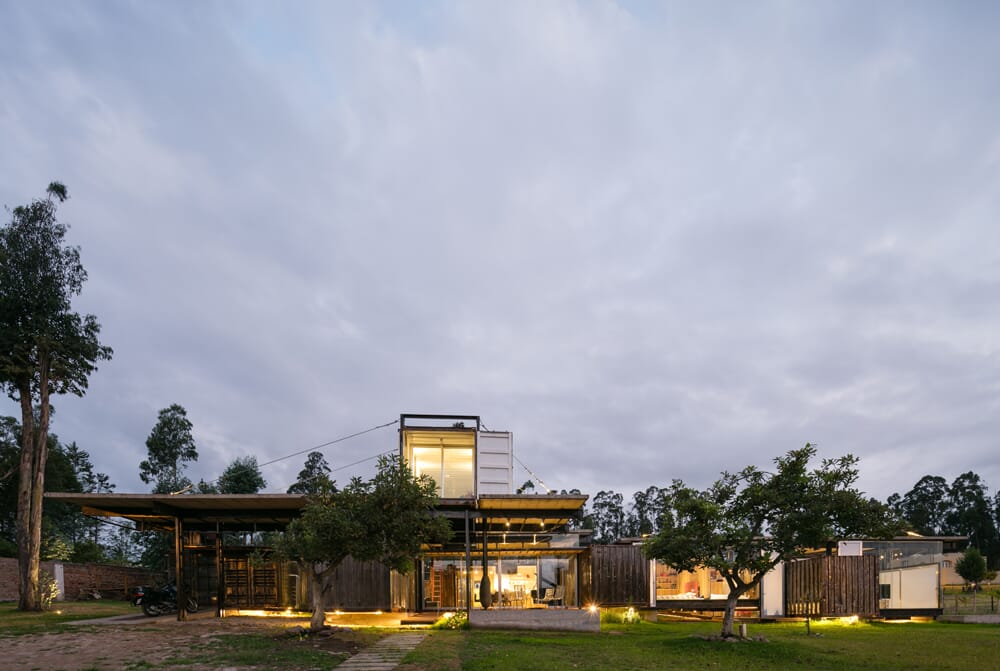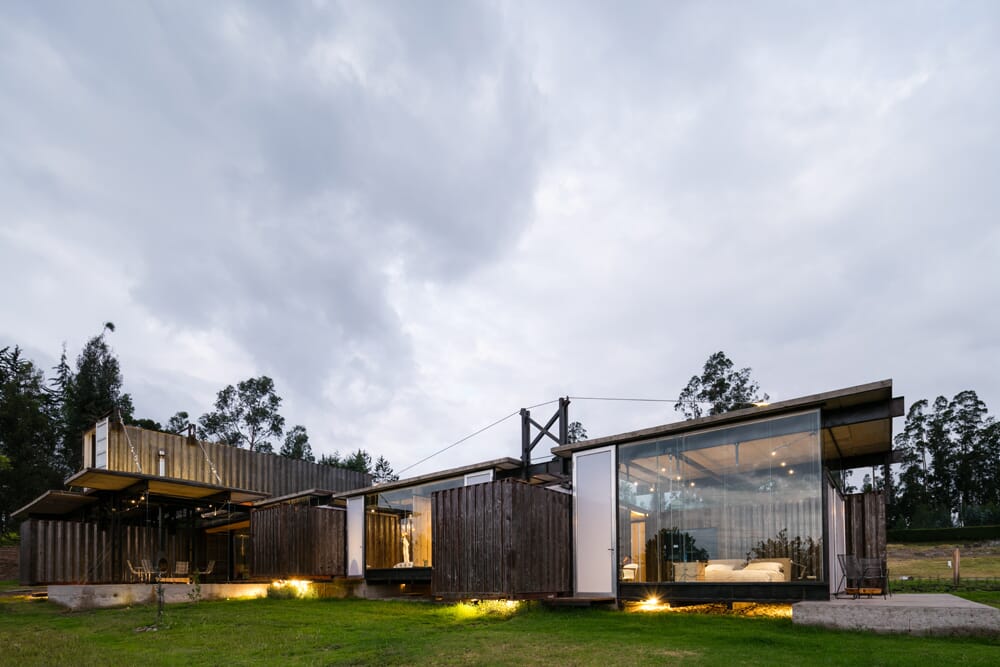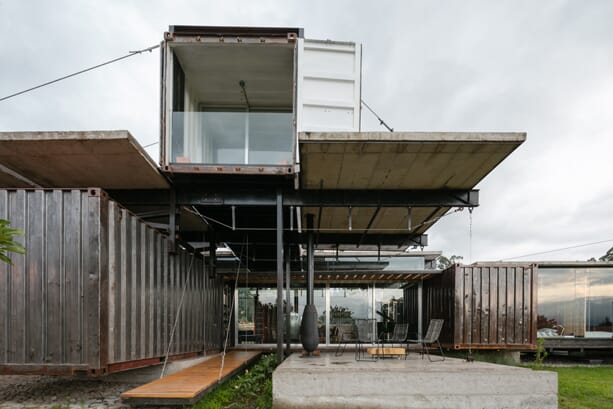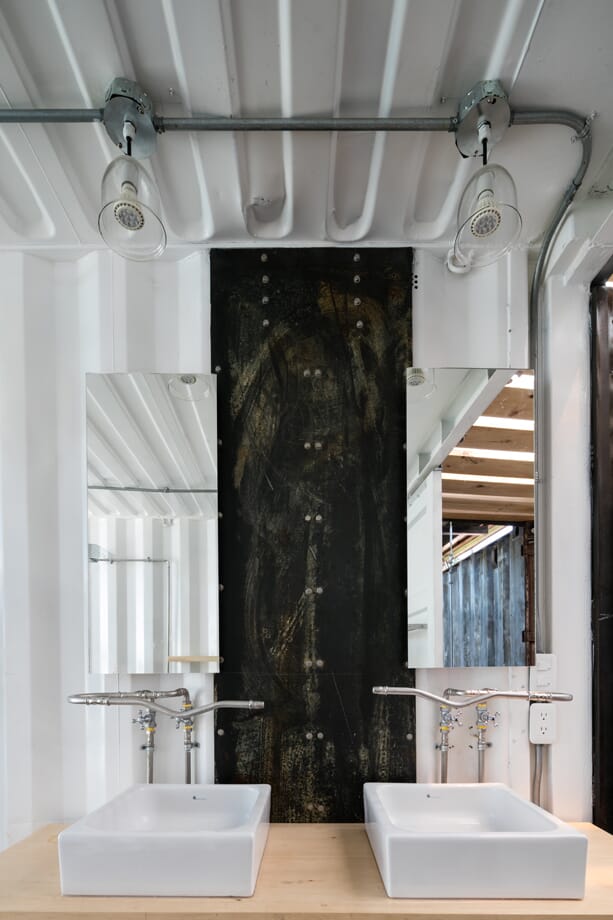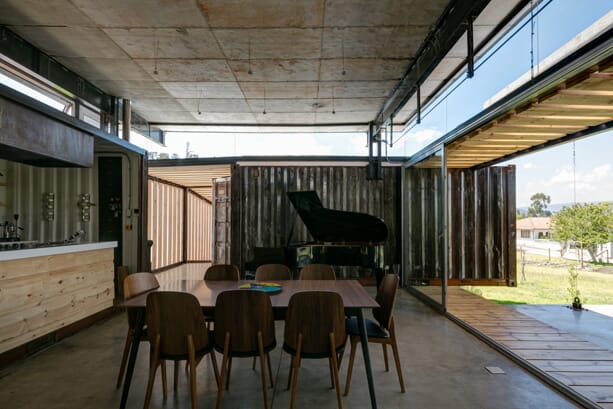 Images courtesy of Lorena Darquea Schettini.