Family affair.
This three-storey property nestled in the affluent neighbourhood of Toronto's Forest Hill is the creation of a couple who called upon the help of their son, a builder, and Luc Bouliane Architects to create a low-maintenance, architectural showpiece.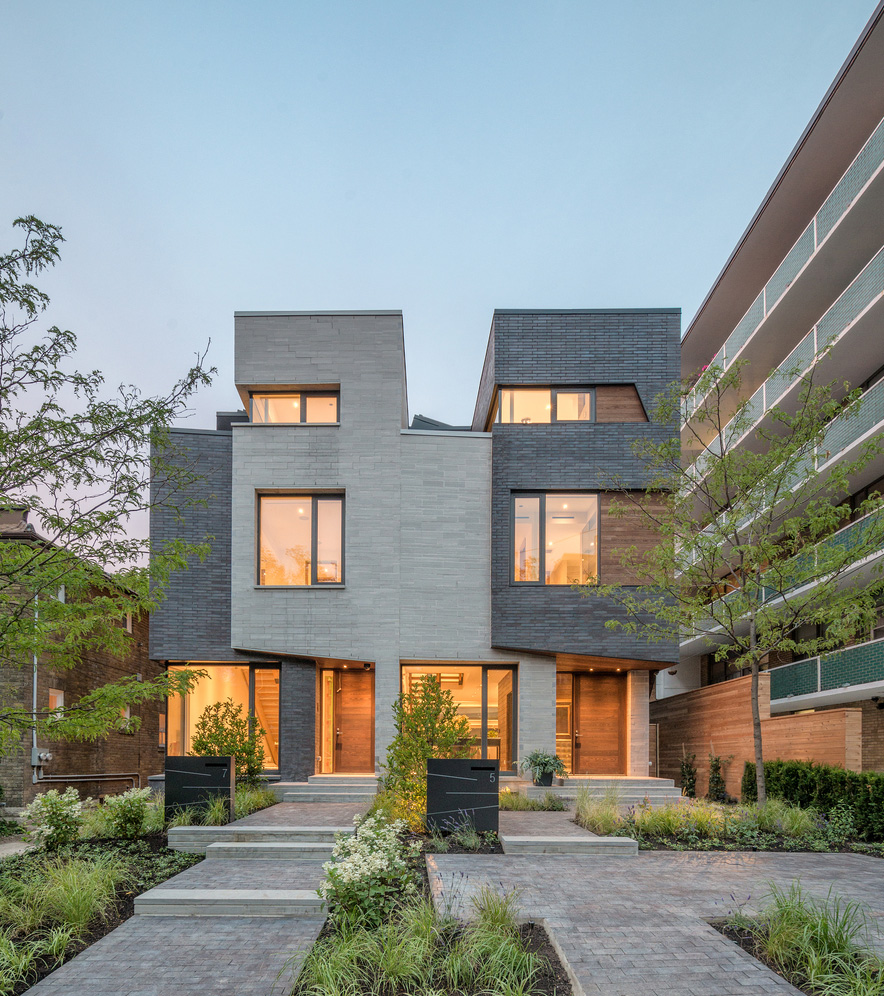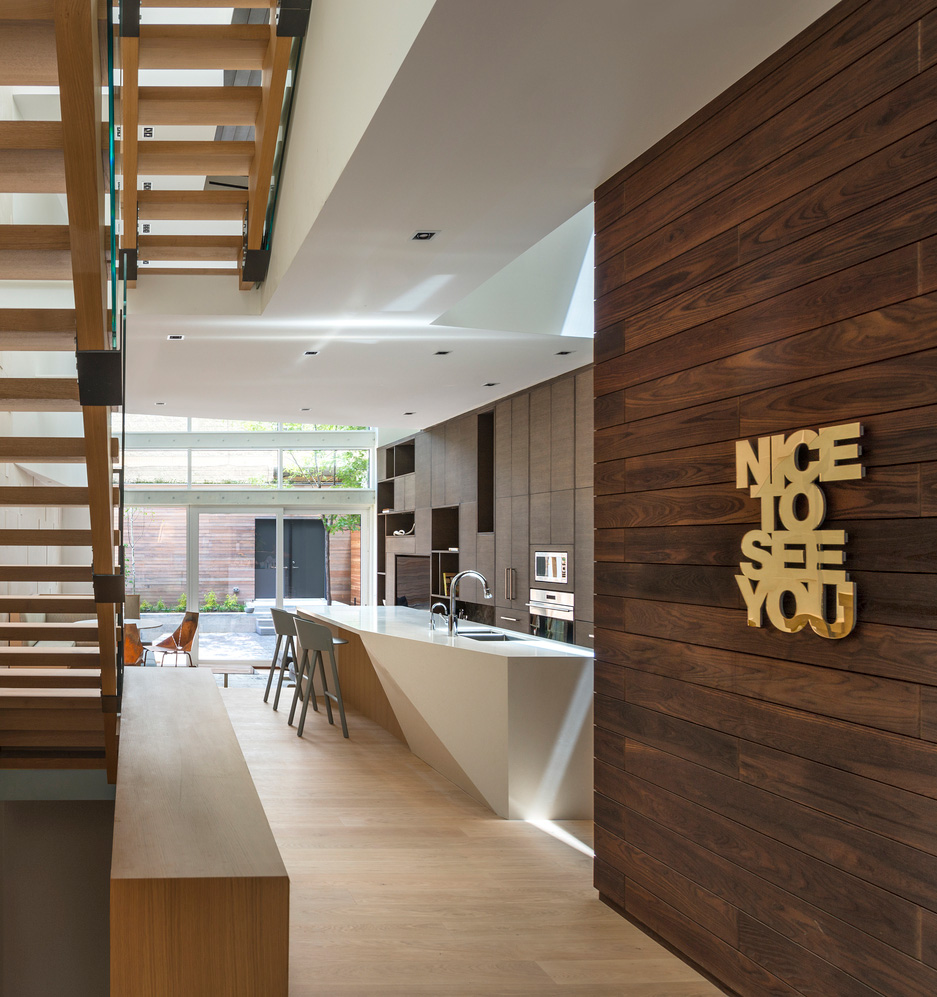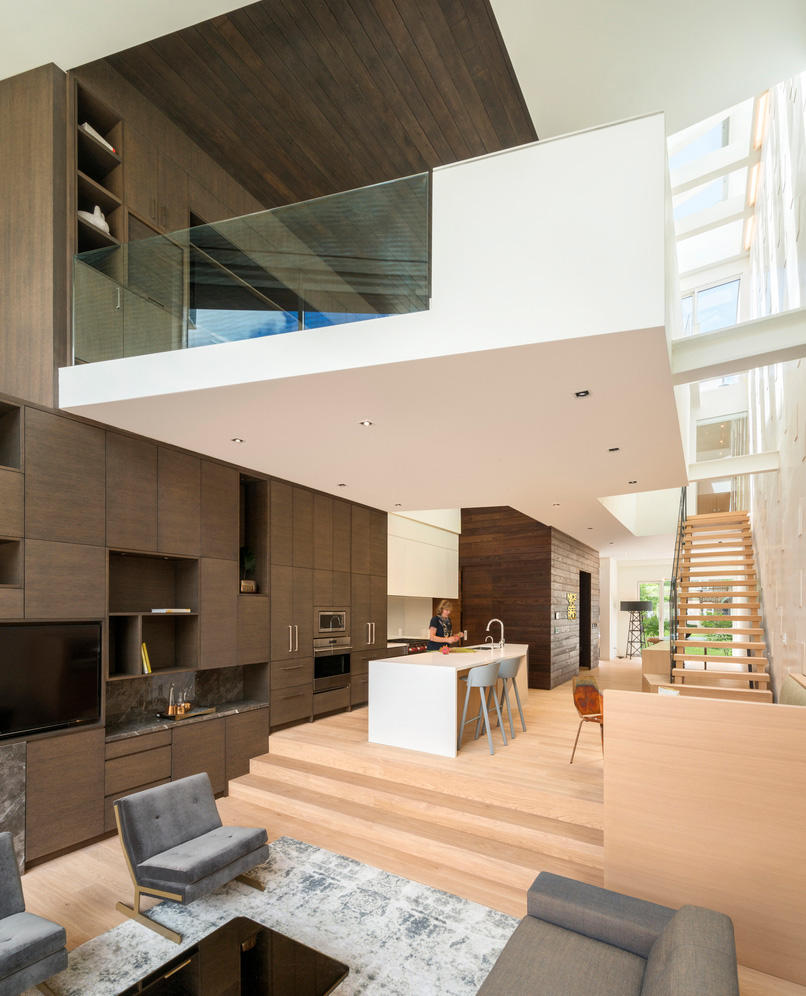 Architects Luc Bouliane created a bold, striking aesthetic that balances the spatial complexity of the property with the practical simplicity of inner-city living. For instance, the close attention to detail in terms of the client's needs is referenced throughout the interior; from the elevator that offers step-free access to the whole house, to the underfloor heating that extends to the patio and driveway and even down to the slip-resistant tiles in the bathroom.
Luc Bouliane are famed for their work with natural form, both geological and geographical, and the Relmar House takes inspiration from the rocky formations of a geode – displayed through the home's black brick façade and limestone exterior for a rugged finish. However, internally the spaces reflect another identity entirely; one that is more sophisticated and refined courtesy of the large atrium and mezzanine floors.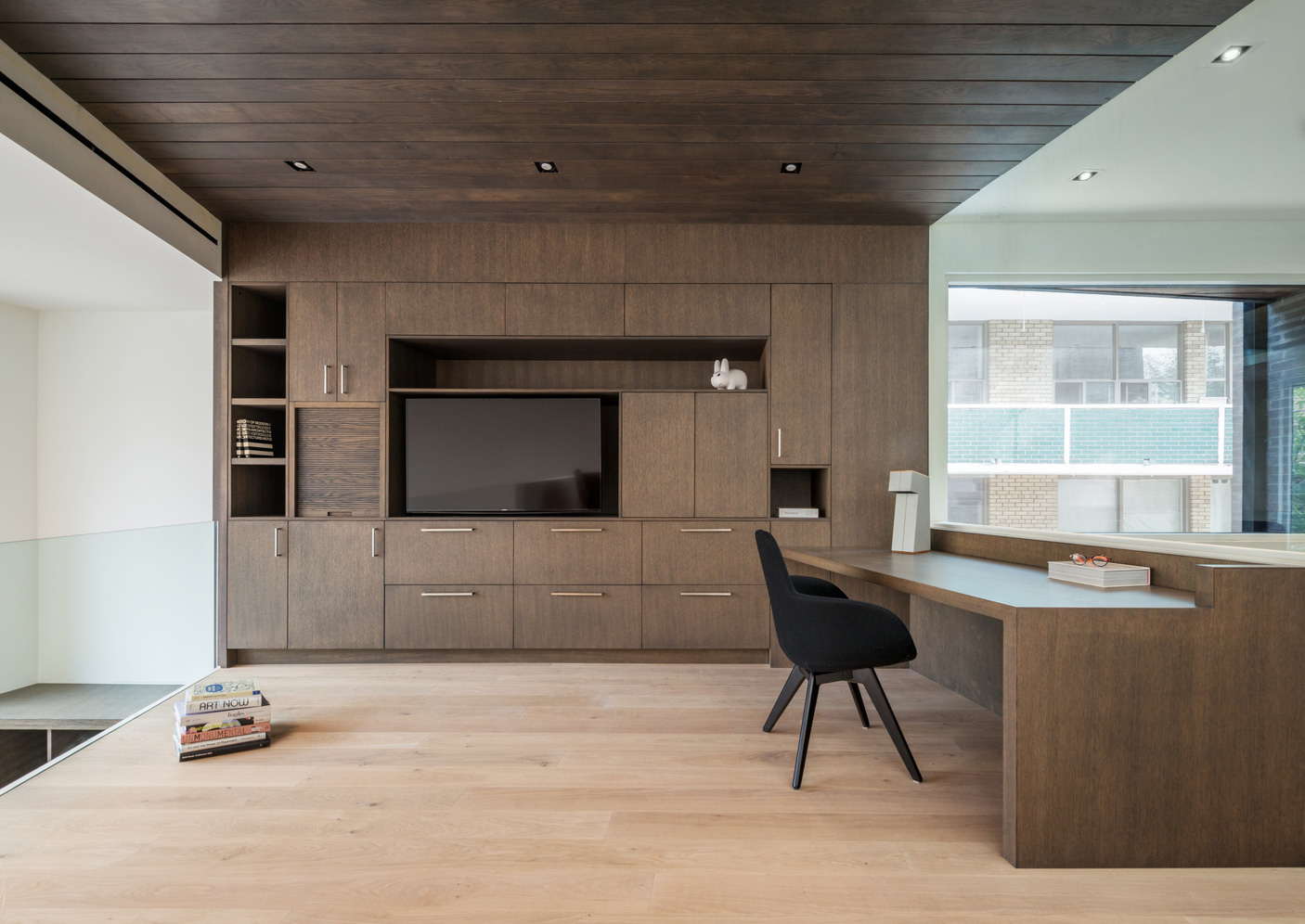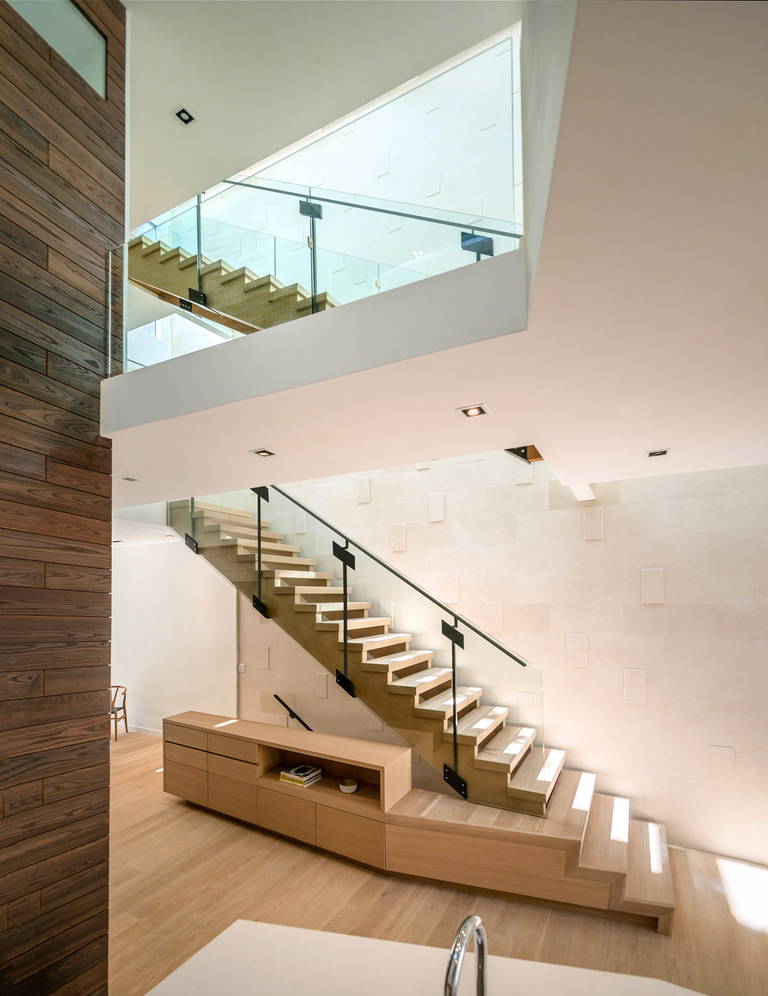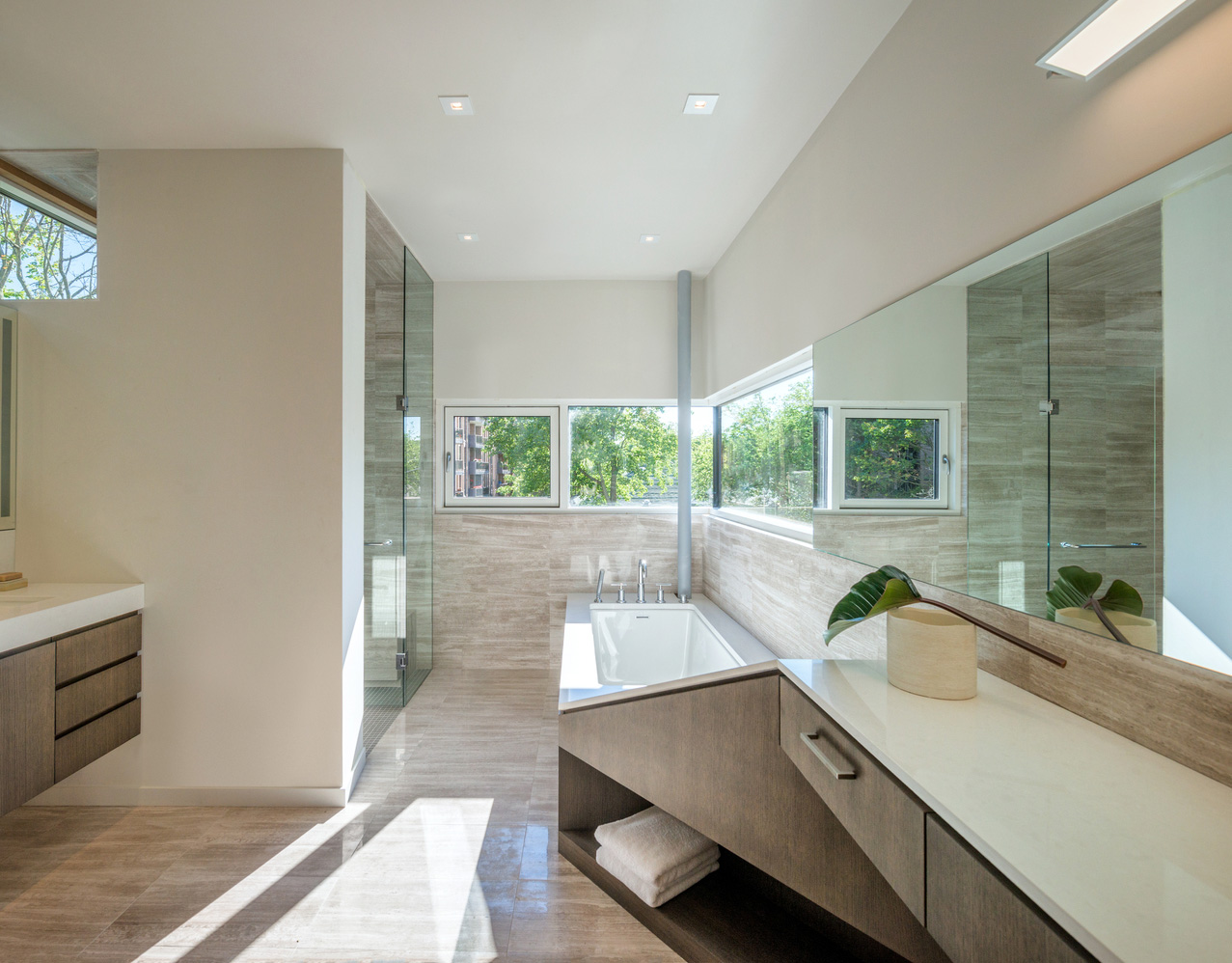 Consequently, 'geode' – a stone with a rough outer shell and a glistening centre – is the perfect metaphor to represent the strategy used in creating the spectacular external façade and the delicate, natural light of the interior.
Take a tour of the property in the image gallery below and for more information, be sure to check out the Luc Bouliane website.
Images courtesy of Bob Gundu.