Designed in San Francisco and made in the United States, every piece that DSPTCH release is highly functional, and crafted to be with you for a hard-living lifetime.
Inspiration is from the military world. Form, for these guys, most definitely follows function. DSPTCH's tight focus on life's essential accessories is what's made them a cult brand.
Our pick of the latest DSPTCH camera accessories:
DSPTCH Fall Camo Camera Wrist Strap
Digital cameras can be among our more expensive possessions. Supplied straps often lack the precision of the instruments they carry. Step forward DSPTCH with their 550 Type III Paracord braided strap, in a camouflage colour-way and teamed with gunmetal clip. Round and flat loop connectors are included. Teams with all camera brands.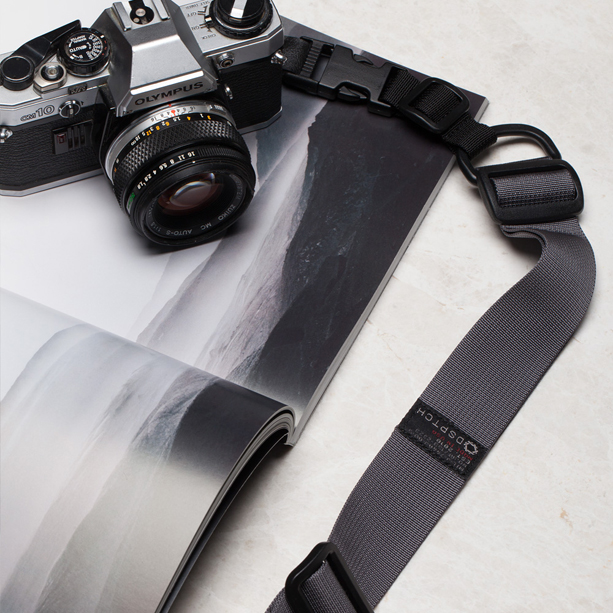 DSPTCH Grey Heavy Camera Sling Strap
A no-nonsense accessory that doesn't just play at being professional, because this is the real thing. In one-inch military spec webbing, DSPTCH's minimally grey strap with super-tough plastic hardware is adjustable up to 48 inches. Strong, durable, and ready to fit to your Olympus, Nikon, Sony, Pentax or other major brand camera.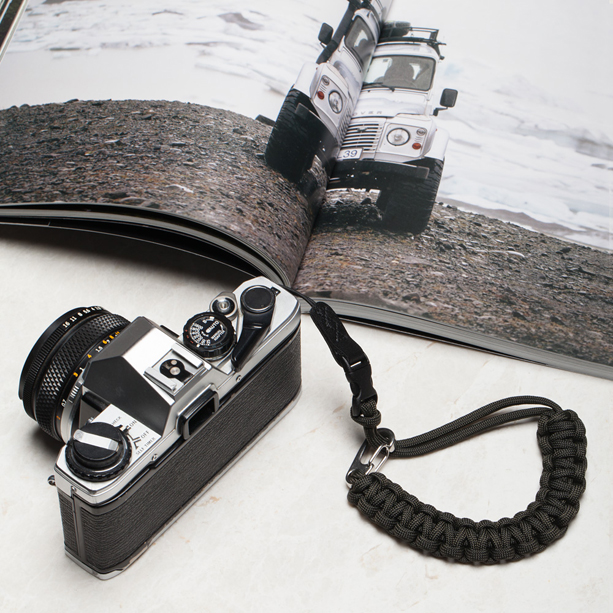 DSPTCH Black / Stainless Steel Camera Wrist Strap
DSPTCH select top-grade 550 Type III Paracord for this elegantly braided black strap, and add a top-of-the-range 316 stainless steel clip to provide maximum security for your Pentax, Olympus, Nikon, Pentax, Sony or other leading brand camera. Round and loop connectors complete the picture, ready for your photographic adventures.
DSPTCH camera accessories are now available here at Opumo.