Working out of a humble workshop in Austin, Texas is a team of dedicated motorcycle obsessives who believe that when it comes to bikes, simple is best.
The latest creation from Revival Cycles is this custom-built Ducati 900SS SP J63, an extraordinary stripped-back bike whose beauty stems from a dedicated purpose: to propel you towards the horizon as first as possible.
The bike started life as a standard 1997 900SS SP, a scarce enough machine in its own right.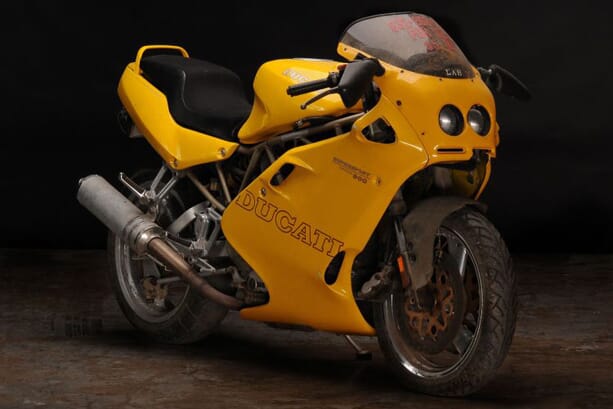 The Ducati 900SS SP in question looked as if, in the words of Revival Cycles co-founder Alan Stulberg, "a dog had torn it to shreds". He paid $500 for it in Houston, took it to back Austin and Revival began transforming it for a demanding client.
The frame is custom built, a first for these enterprising Texans. They believe that visual design should blend with technical excellence. As they put it: "At no point is the rider experience sacrificed for the technology."
For the J63 the original design was drawn, old-school fashion, on a paper napkin. Revival Cycles mechanics worked from there. The new frame is designed to show off the Ducati's components rather than conceal them, and you'd have to say the result is a great success.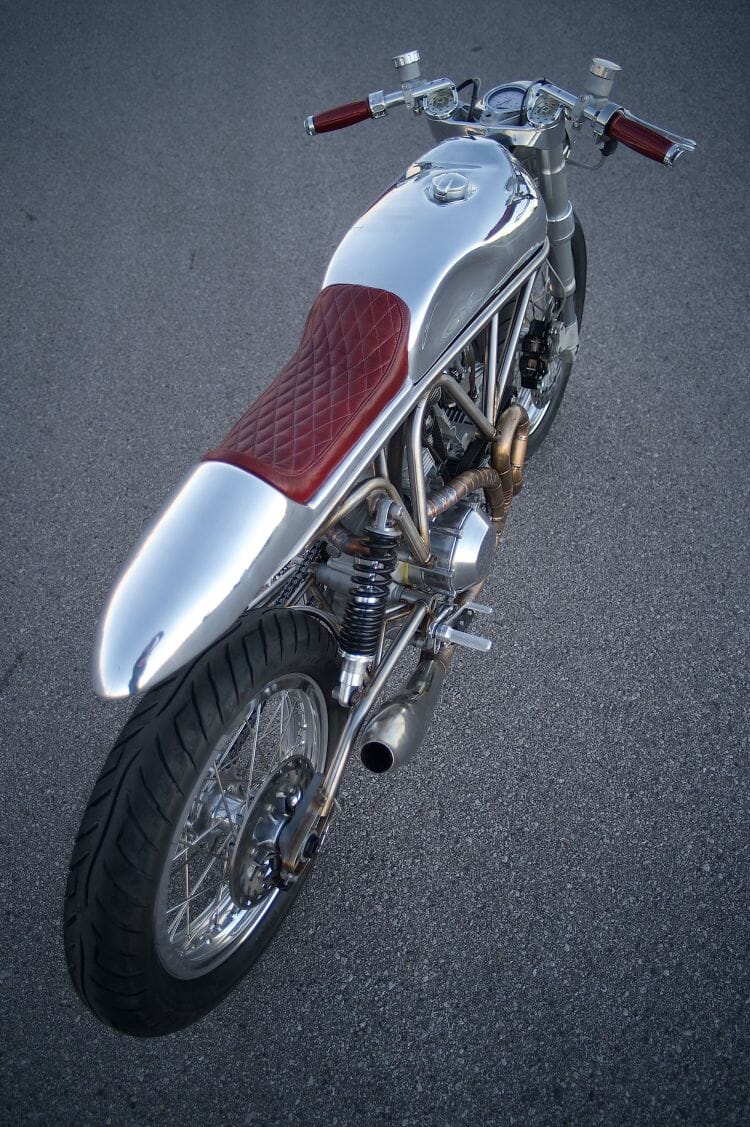 It's not all looks though. Just hours after the bike was finished, it was out on Austin's Circuit of the Americas, venue for the US Formula One Grand Prix. Former world champion Kevin Schwantz was to give the J63 its first run for a US TV series.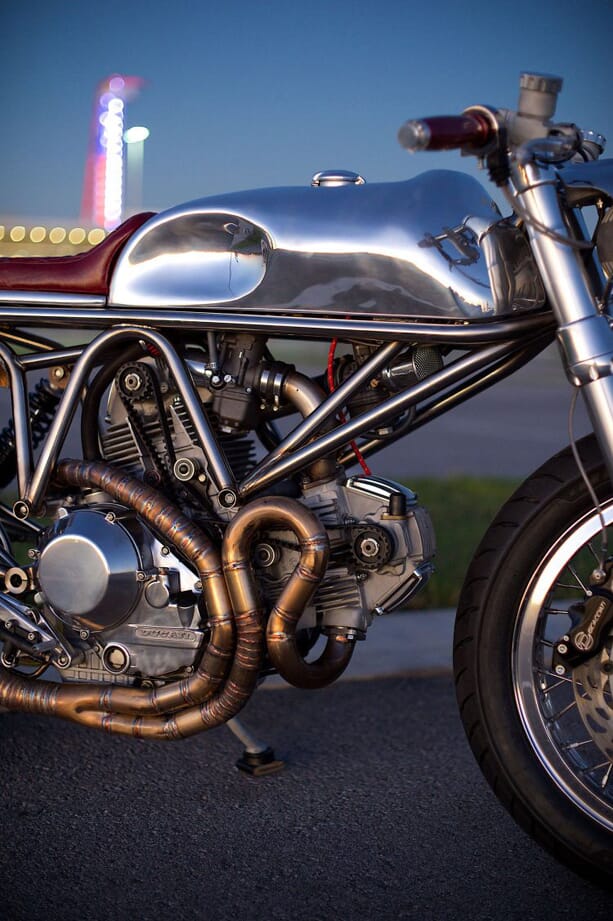 The mechanics warned Schwantz they'd been working all night and that he might want to take it easy. The result? Ten full-throttle laps. As Schwantz put it, "It couldn't have been any better."
Now that's what you call form follows function.