In the current climate crisis, brands like Rug Solid are trying to light the way to new standards in design. Focusing mainly on production processes, Rug Solid wants to show that sustainable and responsible techniques are a viable option. The Danish label collaborates with artisans in India who've learned unique weaving techniques through generations of experience to produce hand-woven rugs made using sustainable materials. 

As we break into the colder seasons, it becomes essential to line your home with rugs. Not only do rugs help to keep the valuable heat inside your room, they also provide a luxurious landing pad for your feet. If that isn't reason to incorporate rugs into your interior design, then we don't know what is.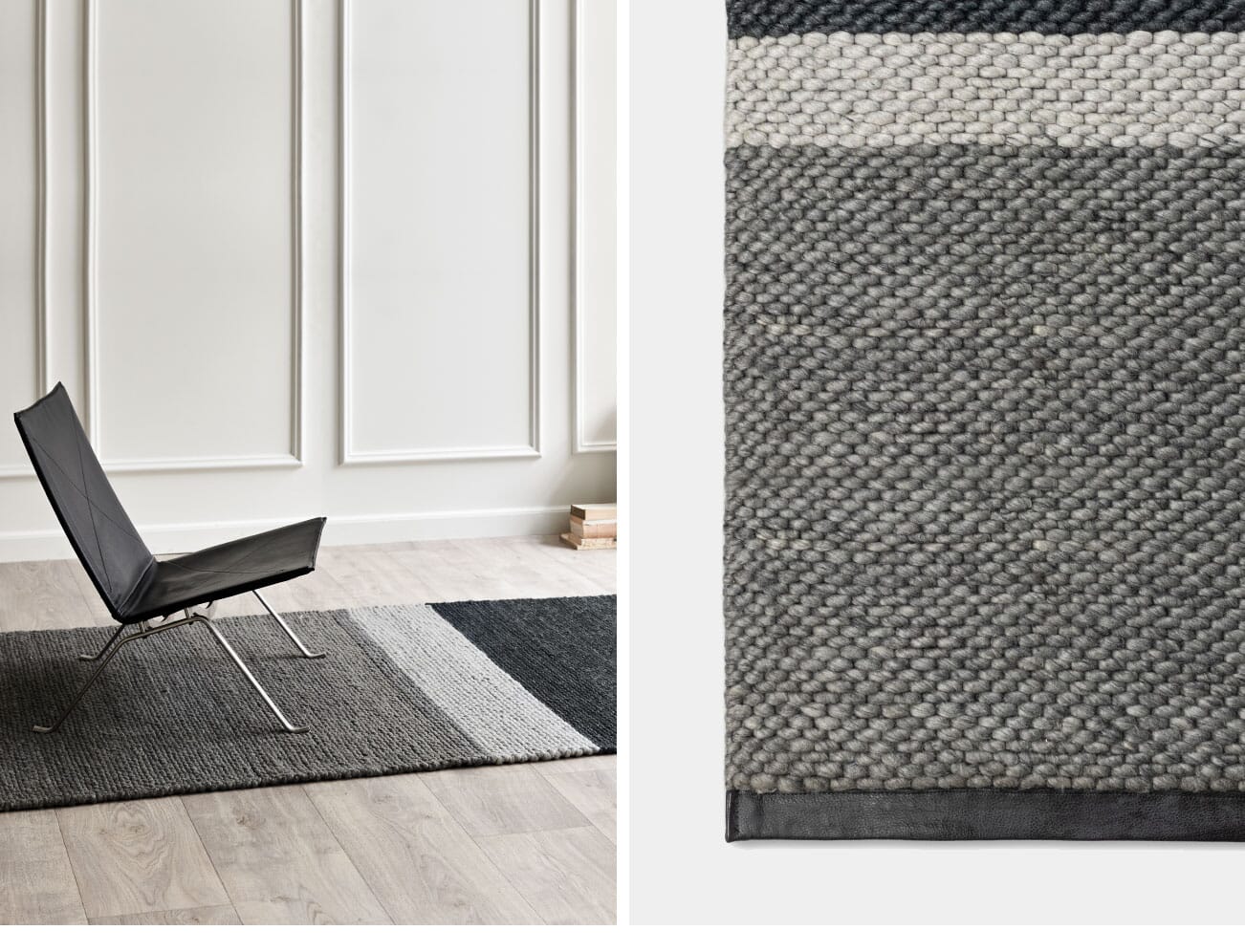 Simple and striking, the Gravel Landscape Rug works with texture to make its point. The thick weave is made of an upcycled wool mix and is bordered by Italian grained leather to ensure that the weave stays intact. Like all of Rug Solid's offerings, this piece is handmade in India by skilled artisans.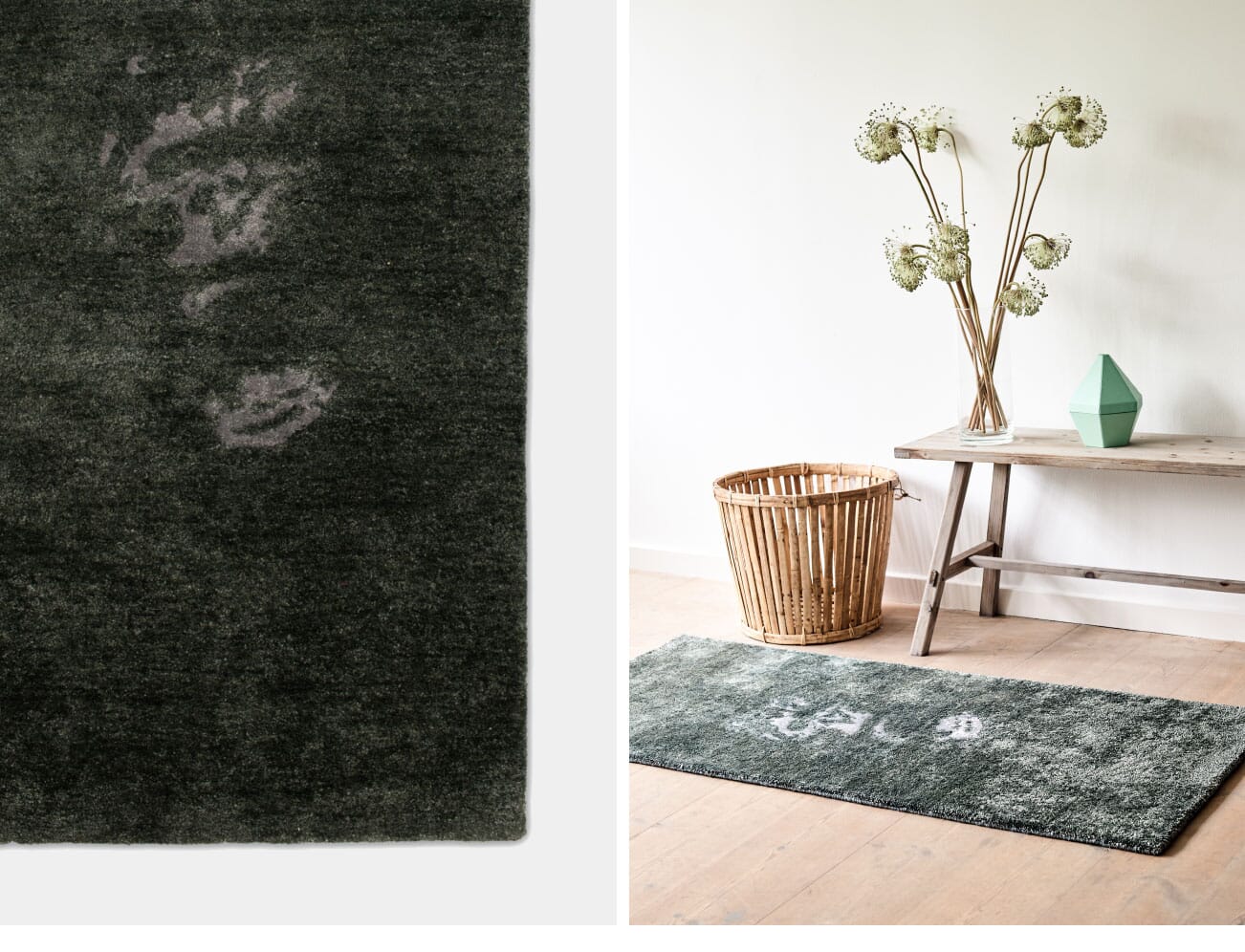 The fine fibres of bamboo silk mean that a quick wander across the Jungle Gorilla Rug is an unforgettable experience. The thick, velveteen characteristics of bamboo silk make the ideal rug material and enhance the bold gorilla motif with a contemporary sheen. This minimal rug brings an artistic edge to any room. What's more, 10% of all sales goes to Save Wild Tigers.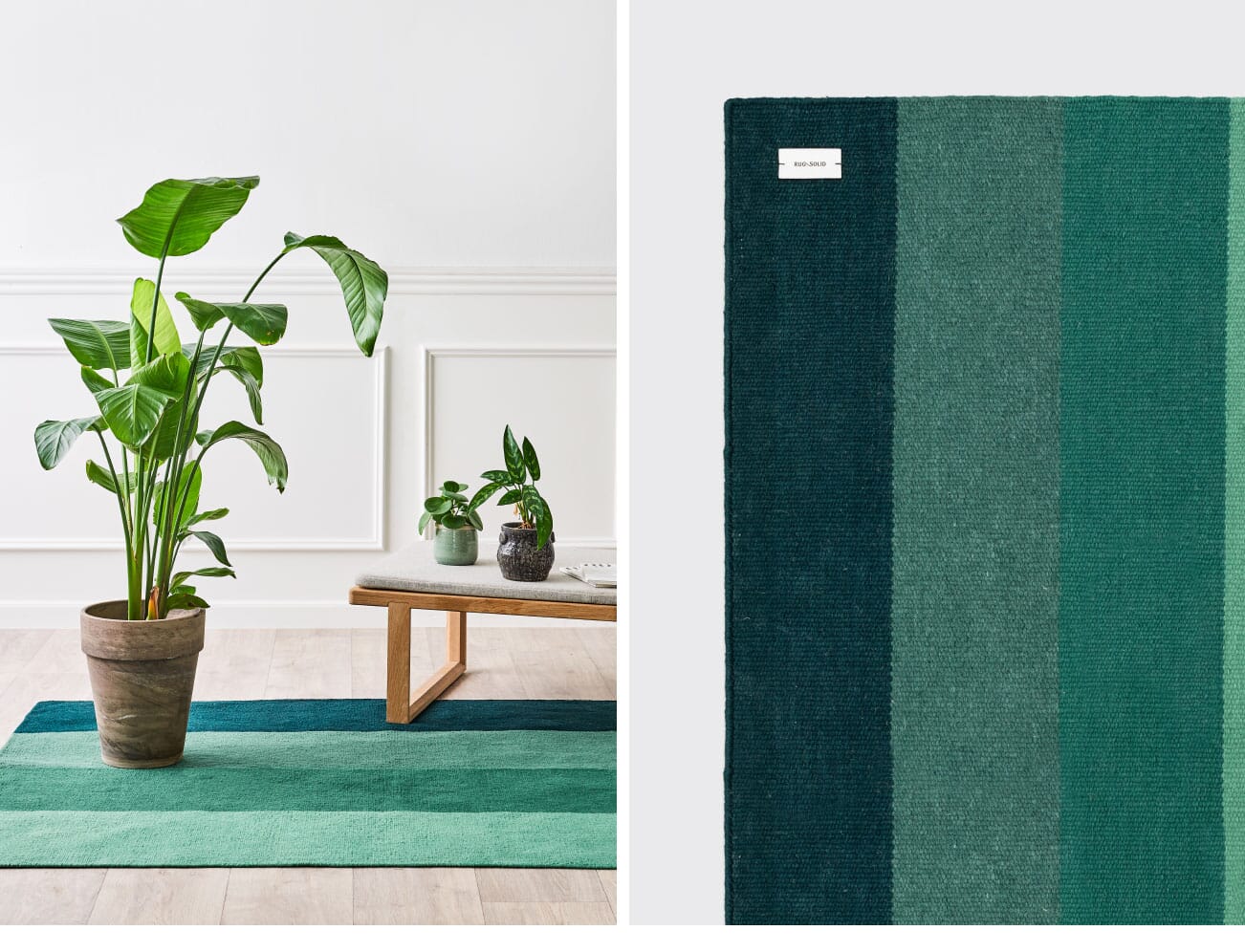 Woven in India, this rug is crafted from recycled PET plastic but maintains the look and feel of wool. The plastic construction makes it extremely easy to clean and suitable for indoor or outdoor use. Calming shades of green will complement other natural hues in your home, tying it all together.
Available in terracotta or
grey
, the Illusion Rug plays with the viewer's perspective of a cubic illustration. Each plane of the structure features a slightly different hue which changes in different lights thanks to the bamboo silk construction. This rug refuses to be anything other than the centre of attention so just embrace it, place it in the middle of your room and let do its hypnotic thing.