Price: $97,999 | Year: 1987 | Engine: Flat-six
In general, the world's best tuners are so famous because of their distinctive style, whether that's the way that an engine is tuned or, in this case, a unique chassis. Akira Nakai is world-renowned thanks to his over-the-top style that melds Japanese and European inspirations.
This backdated 1987 RWB Porsche 911 Carrera Coupe was owned in Texas and California before being modified by Akira Nakai at RWB's Los Angeles location in 2015. The extensive work saw the Porsche take on a whole new life, not just from the outside but under the bonnet, too.
The most noticeable change to the '87 RWB Porsche 911 Carrera Coupe is the backdate kit with widebody fenders, a long hood and a ducktail spoiler. As for the inner workings, the 3.2L flat-six is paired with a G50 five-speed manual transaxle and has been fitted with Jenvey Dynamics individual throttle bodies.
---
---
When we said that the most noticeable change to this machine was its bodykit, we forgot to specify that that holds true until you open the door. The interior is customised with striking yellow tartan upholstery, a MOMO prototipo steering wheel, Rennline pedals, storage compartments in place of the rear seats and more. This is a truly unique custom which may be divisive but certainly can't be considered boring.
Whether you love it or hate it, you've got to admit that this 1987 RWB Porsche 911 Carrera makes an impact. We love that you can see how much fun Akira Nakai had when building it, and if that's not one of the principal reasons for customising a car, we don't know what is.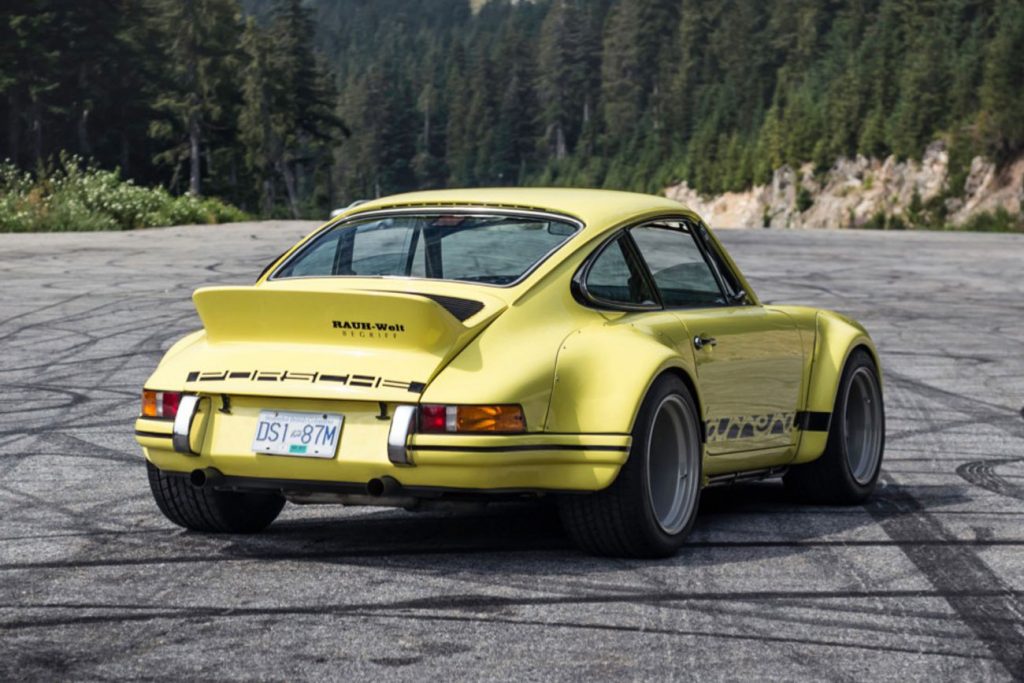 Photography courtesy of Bring A Trailer.
On the other side of Porsche customs, the Aimé Leon Dore Porsche 911 takes a much more minimal approach.
---
---