If you've ever lusted after a beach buggy or - like Gary Inman, editor of off-roader magazine Sideburn - have a fascination with the eccentric all-terrain six-wheeler known as the Amphicat, then you're going to love the Sand Flea. Just look at it: a colourful, tricked-up version of Suzuki's go-anywhere VanVan, reinvented as a cheerful dune-conquering machine to make everyone smile, inspired by The Banana Splits, the late-1960s vaguely psychedelic Hanna-Barbera series in which a fictional rock band in animal costumes made their entrance on Amphicats. Yes, really.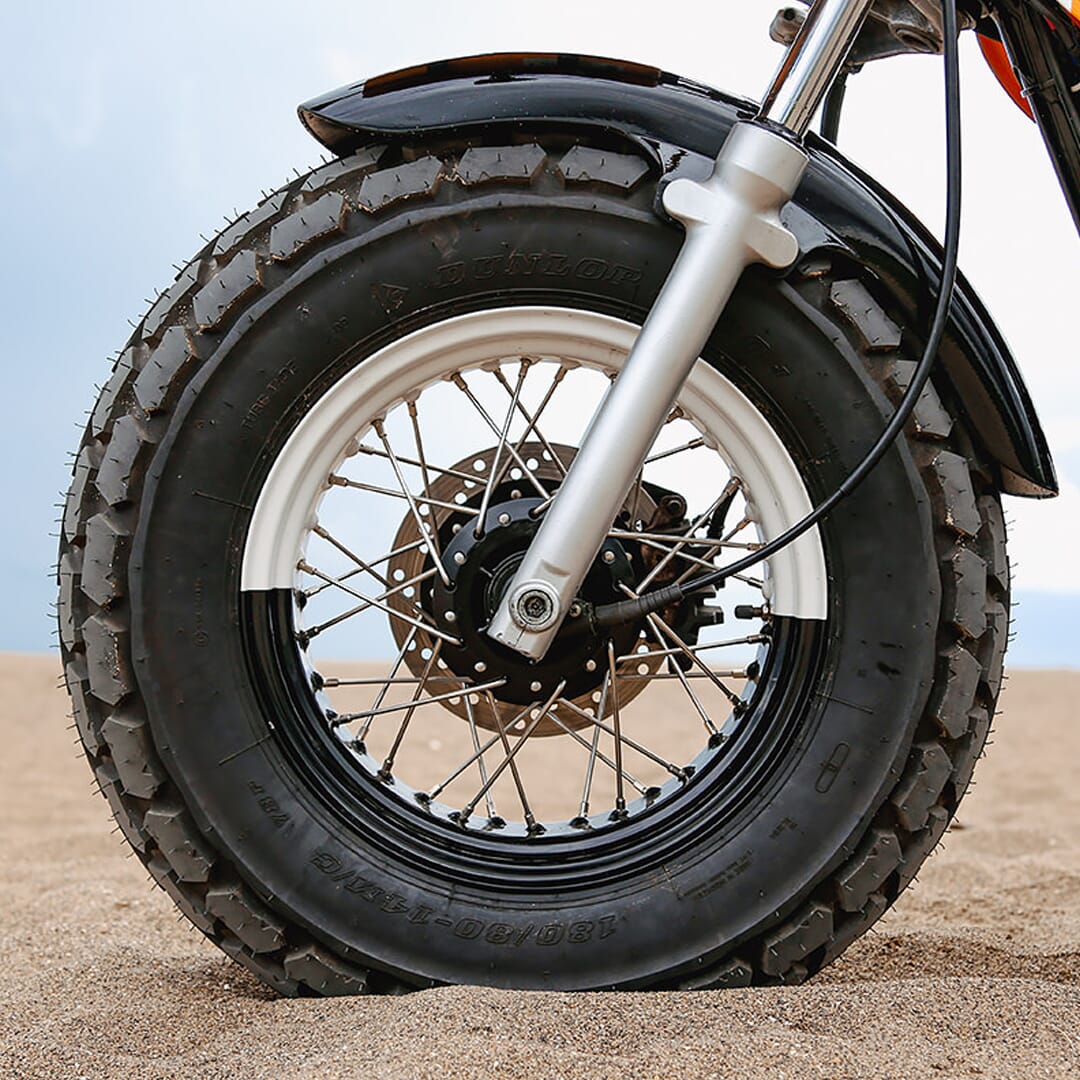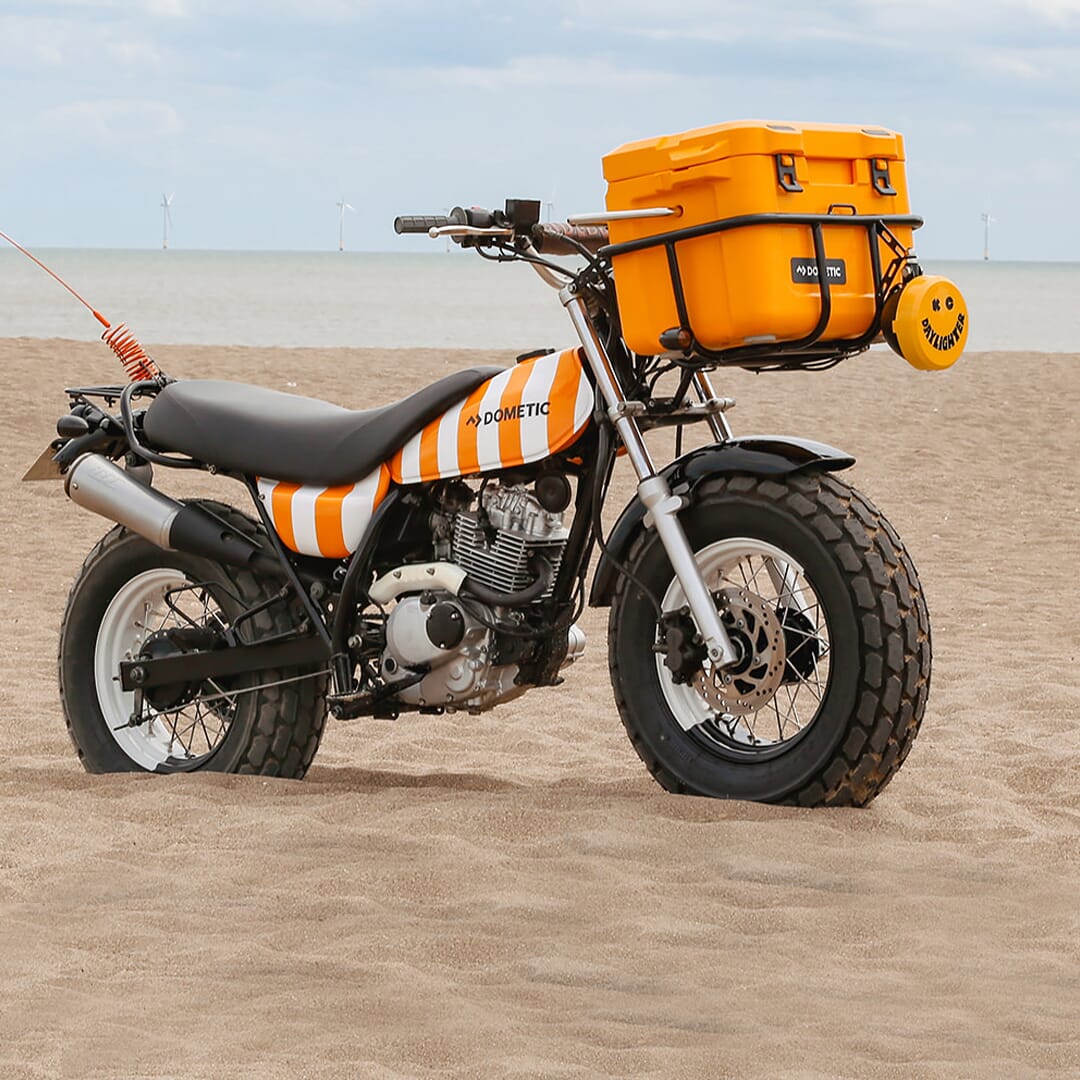 Gary Inman was a Banana Splits fan as a child. He located a VanVan that had seen better days and set to work to create his dream. There's a balloon tyre to the front now as well as to the rear, both wheel rims have a nifty two-tone powder-coated finish and the chassis was powder-coated too, with new monoshock and chopped exhaust fitted. Most obvious: that front carrier, bespoke fabricated to fit a cool box for essential seaside snacks. Rear carrier is for a beach towel, obviously. Cheery flag on a CB radio aerial and deck-chair-stripes paint job finishes the Sand Flea. Animal costumes? Strictly optional.
Get your fix of all things automotive at The Garage.
---
---