Welcome to a life of luxury.
Inspired by the enormity and elegance of modern skyscrapers, designer Gabriele Teruzzi has created a spectacular yacht concept entitled the 'Shaddai'.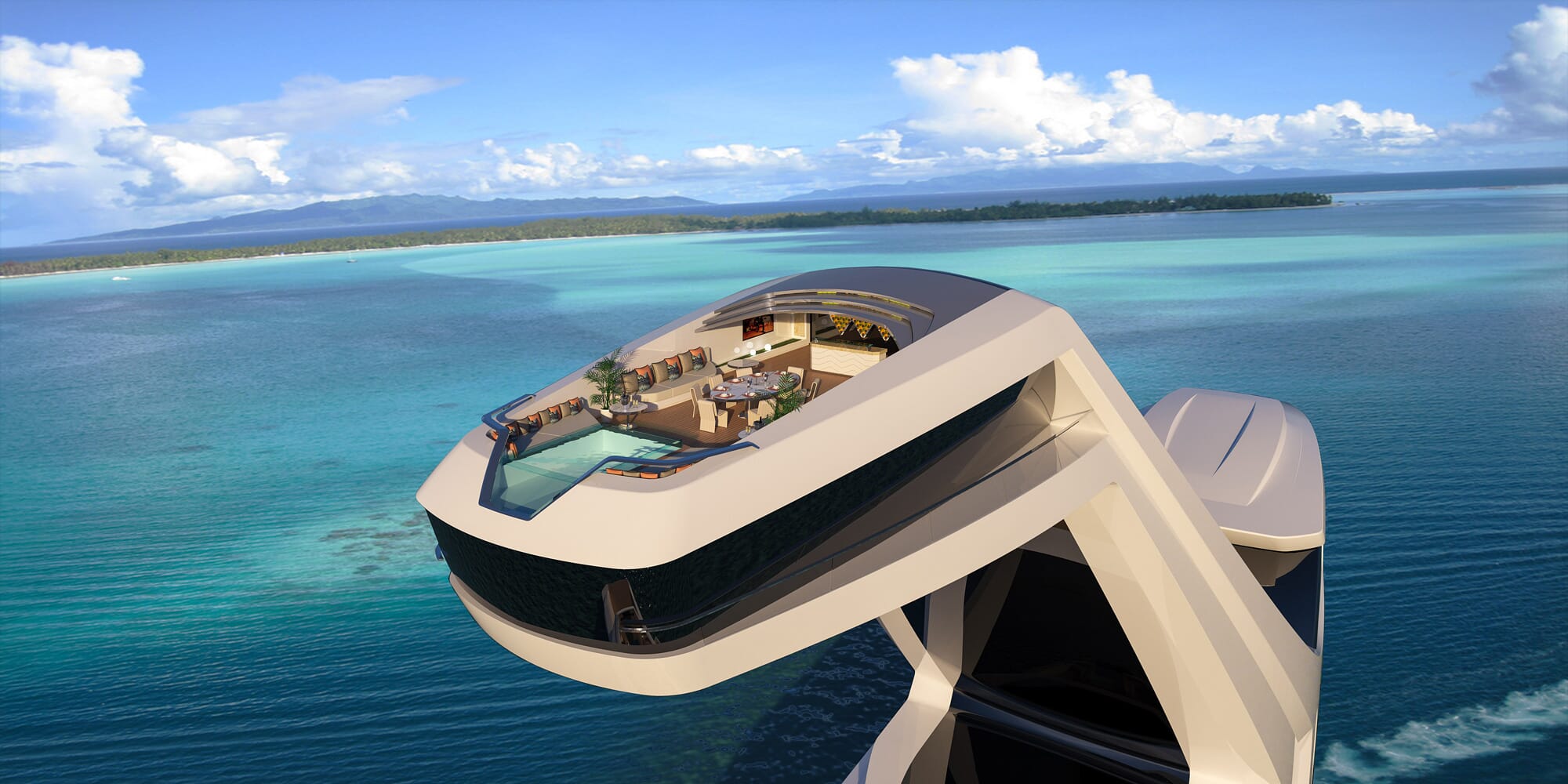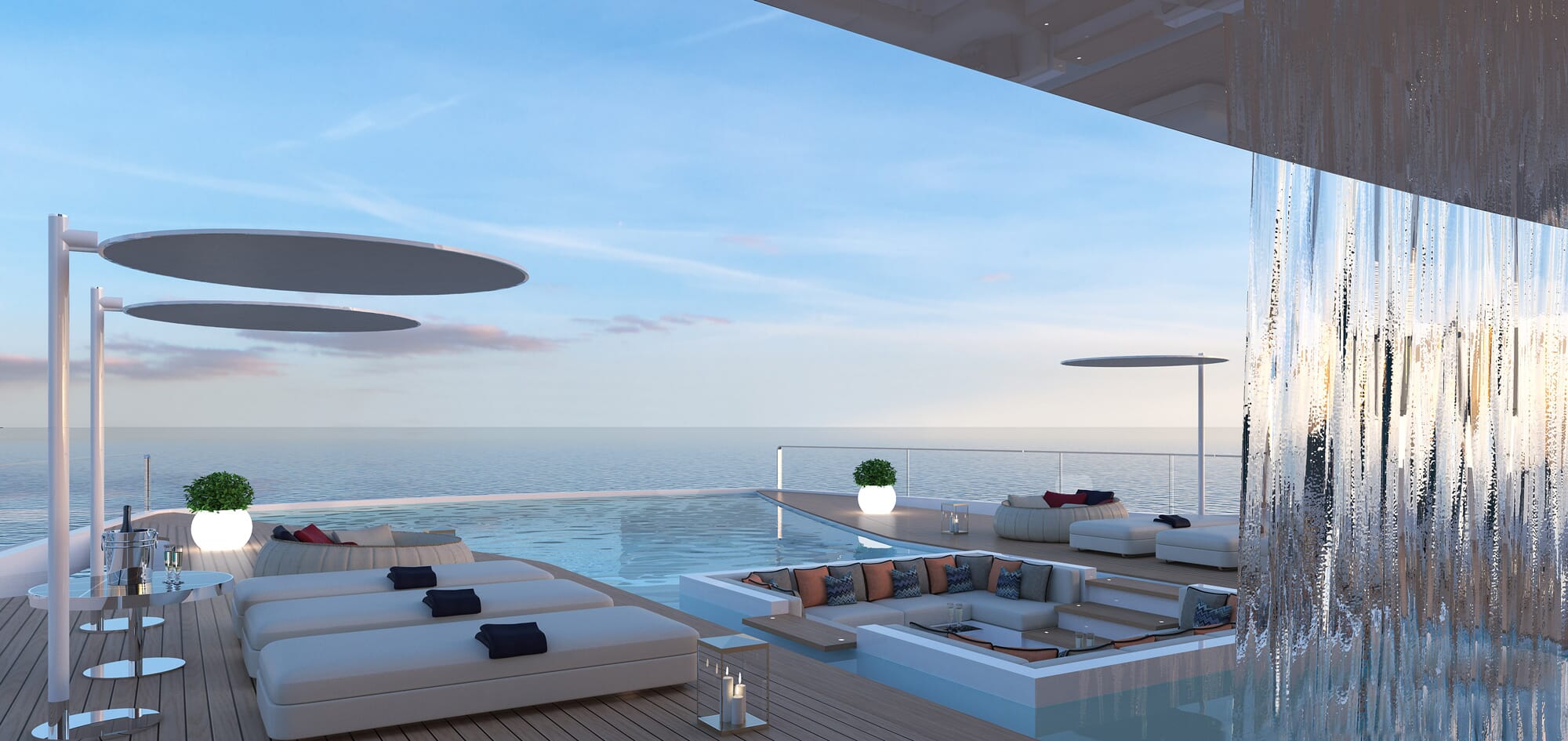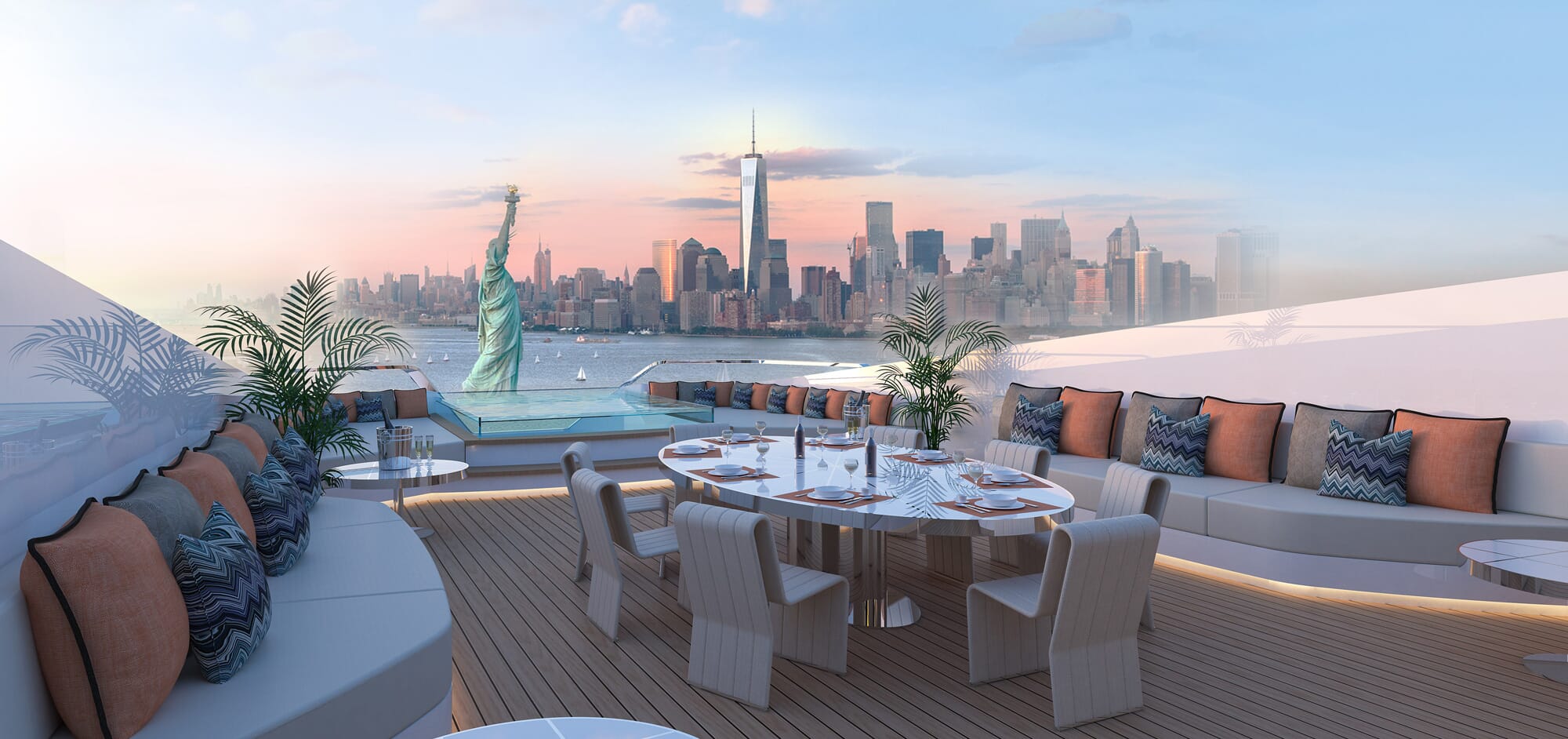 Featuring a 150-metre-tall main hull with an accompanying 38-metre-tall tower; the Shaddai is a sophisticated vessel that is defined by its suspended terrace. However, the Shaddai is not just an aesthetic experiment, as the tower provides a vantage point that reflects everyone's innate desire to see the world. The ascend from the ground to the top of the terrace matches that 'innate' desire by taking inspiration from a range of magnificent skyscrapers - including the Pyramids and the Tower of Babel.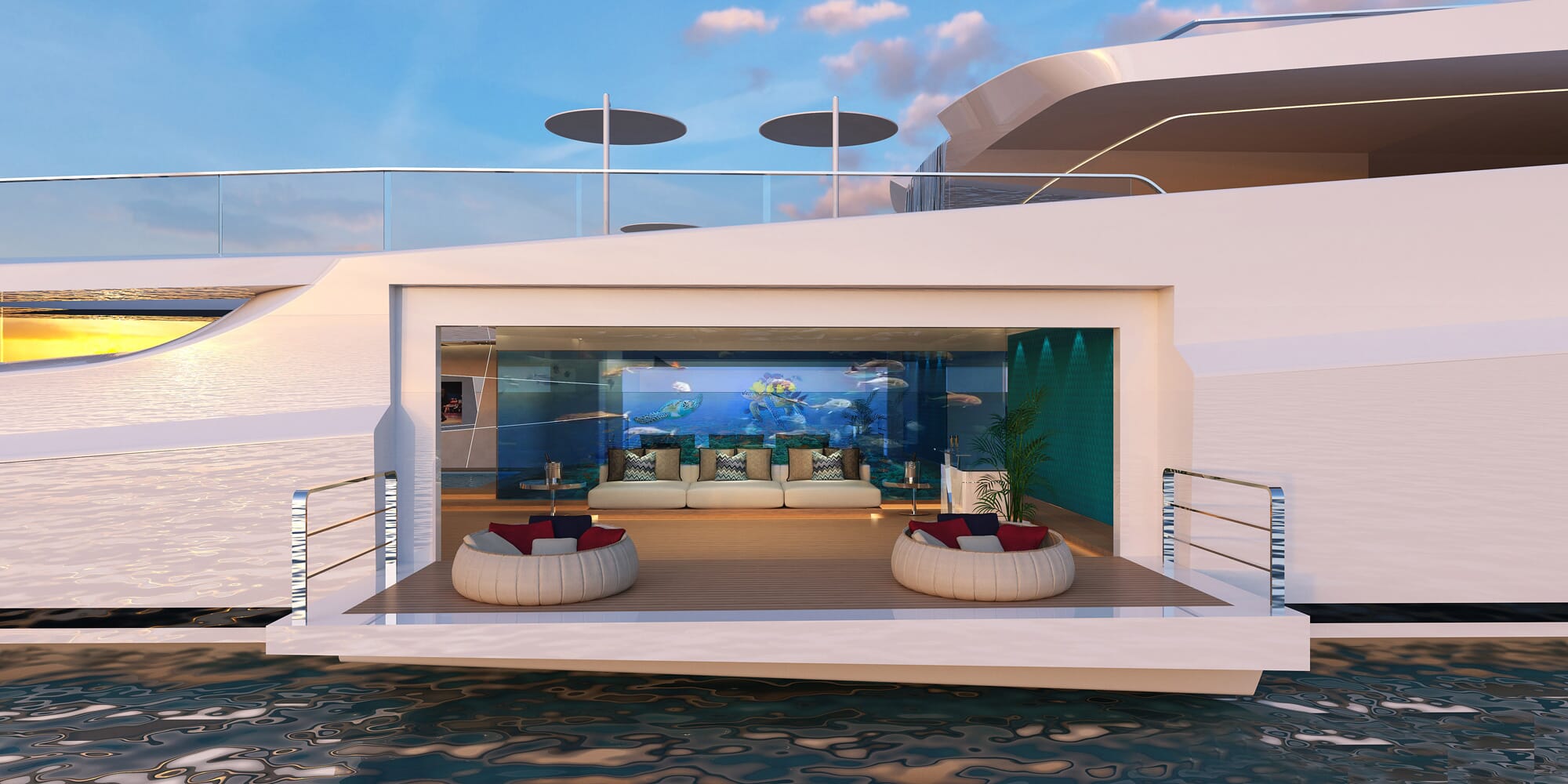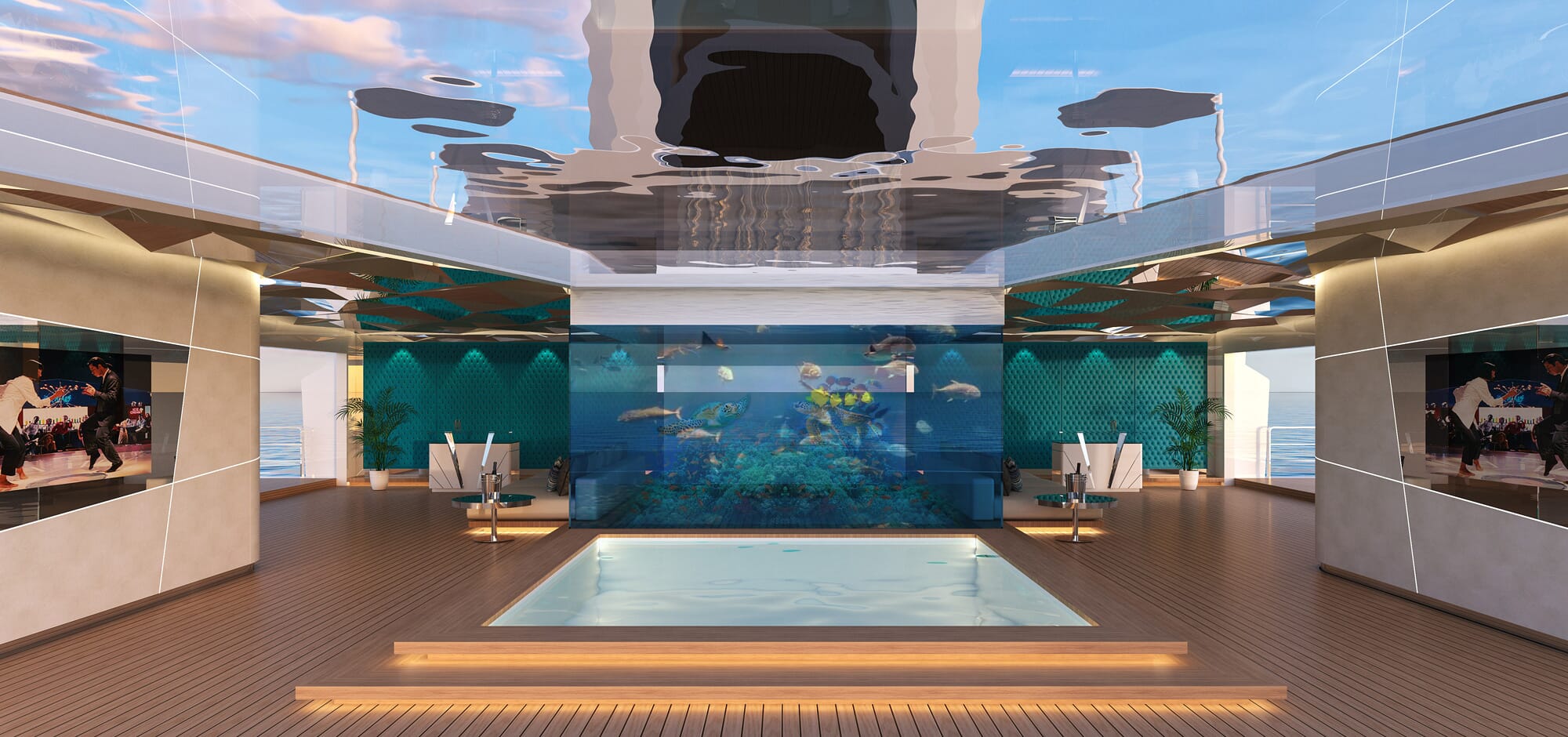 Beyond the towering hull, the main body of the yacht also provides breath-taking views from its infinity pool and terrace. The deployment of the infinity pool produces a visual effect of water with no boundary; merging the immensity of the sea and sky with the luxury of the yacht. What is more, the futuristic concept also includes a 300 square metre beach club and a main deck that is connected by a scenegraphic infinity pool.  Influenced by the most luxurious and exclusive hotels, the 300-square-metre beach club also features an aquarium in the middle that is designed to divide the two sides of the yacht
Discover a new sensation of paradise with the 'Shaddai' image gallery below and be sure to check out the Gabriele Teruzzi website for further information.
Images courtesy of Gabriele Teruzzi.