Awards season is great. Everyone enjoys themselves and everyone celebrates the best of the best. The only awkward part of awards season is knowing who has won and seemingly why they have won. Although we'd like to, we can't all keep up with what's best, what's new and why certain things are ranked above another. But, as ever, we're here to help out by giving you a full low-down on why Audio Pro – the Scandinavian audio powerhouse – has just won big (yet again) at this year's What Hi-Fi? Awards.
The digital age – a phrase that feels strangely outdated – means that music has never been more accessible, or more portable, while the tools we use to experience it range from the old-school to the sci-fi hi-fi. One platform that helps to digest what is new, what's the best and what we should be listening to is 'What Hi-Fi?'. Originally founded in 1976, the publication has become the world's leading voice when it comes to buying hi-fi and home entertainment products.
For over thirty years, the 'What Hi-Fi? Awards' have been the so-called 'Oscars' of the hi-fi and home cinema industry. So when they recommend what audio equipment is best, we should all listen. Below, we've put together a small guide on this year's What Hi-Fi? Award winners in order to give you the best sound at the best price.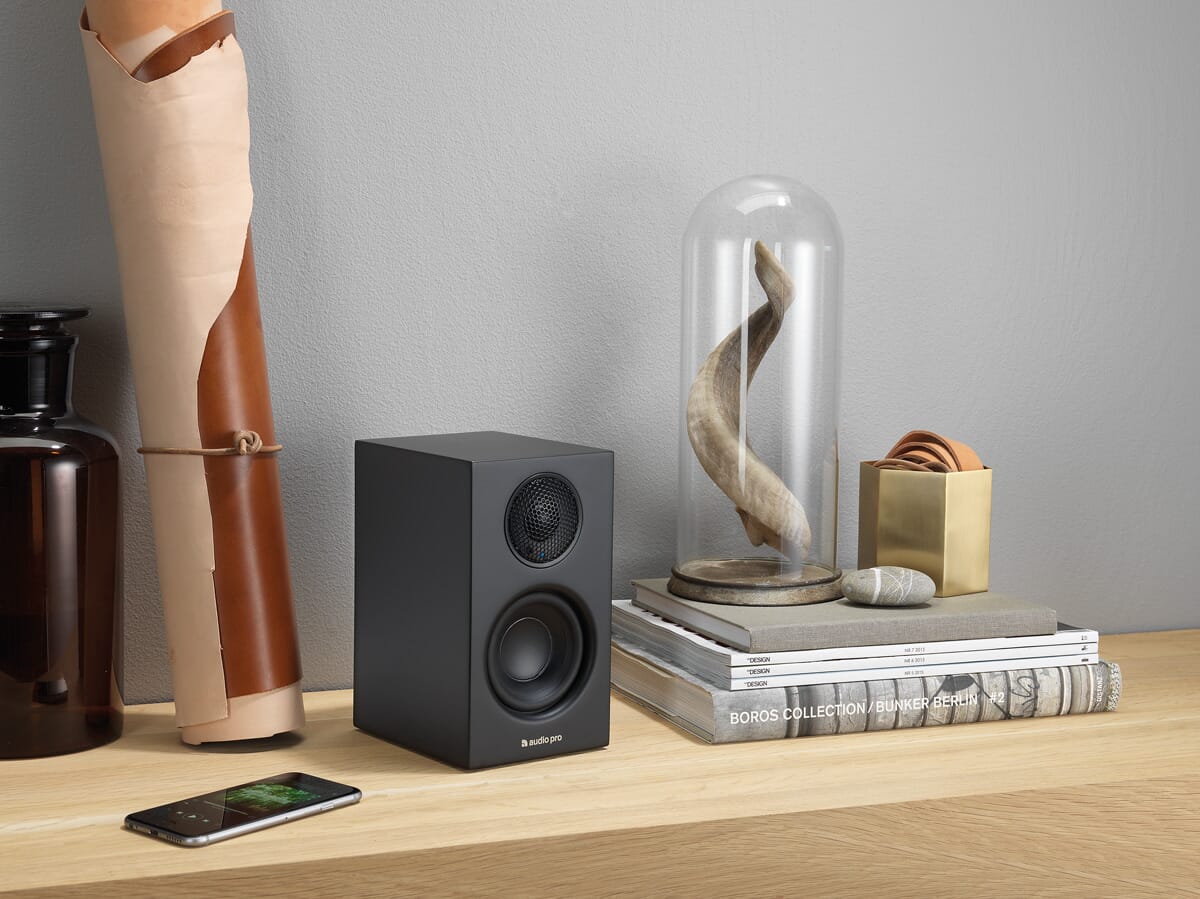 Audio Pro Addon C5 Multiroom Speaker – Best Wireless Speaker £200-£500
It may have taken longer than everyone would have wanted, but Audio Pro has finally added proper multi-room functionality to its Addon speaker, and as you would expect, they have done a fine job of it. The all-new Addon C5 Multiroom Speaker – the Best Wireless Speaker £200-£500 according to What HiFi? – offers a detailed and expressive sound which makes it perfect for multiroom use. The great thing about the Addon C5 is that users needn't replace their existing units to incorporate them in the household set-up. The new speakers, the Addon C5 and the C10, are able to act as a parent and control Bluetooth-only gear through the Audio Pro app. And the app itself, is extremely easy to navigate, which makes the entire process of multi-room set up easy and efficient. Much like everything that Audio Pro stands for.
Audio Pro Addon T3 Portable Speaker – Best Portable Speaker £100-£250
The fact that Audio Pro picked up awards across three different categories and across three different price points perhaps tells you all you need to know about the versatility, importance and popularity of the Swedish audio company.
Their first award winner, the Audio Pro T3 Portable Speaker, has been acknowledged for setting a new standard for portable audio. The efficient portable speaker simply delivers on what it is supposed to. It's a speaker that ignores the gimmicks of modern audio to deliver the best sound possible for the money. The build quality belies its £180 price tag, while its simple operation, elegant design and incredible sound characteristics make it extremely easy to use. Perhaps the most important characteristic is its battery life which offers up to thirty hours of play at half volume and 12 at full blast.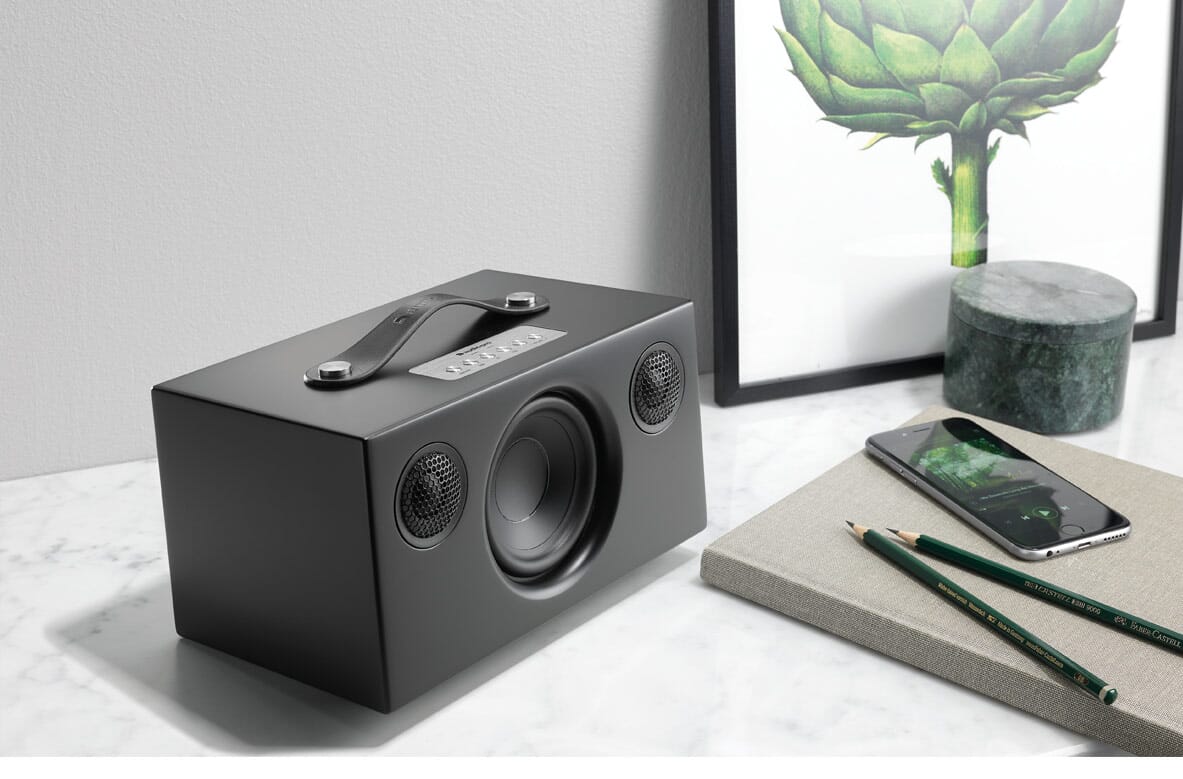 The Audio Pro Addon T5 Wireless Speaker – Winner of the 'Best Wireless Speaker Under £200'
If you're looking for a stay-at-home wireless speaker then the Addon T5 from Audio Pro is exactly what you need. The Wireless Speaker was the recent winner at the What Hi-Fi? Awards in the sub-£200 category, earning praise for its comfortable and communicative sound.
The T5 has the same great character that is associated with the T3 – an expressive, well-balanced sound – that is given more weight and a greater sense of timing. What is more, the T5 comes with Bluetooth 4.0 and it has a plug-in-and-play approach which means pairing it with other devices is simple; just hold down the dedicated button on the top of the speaker.
Shop the entire Audio Pro collection at OPUMO.
Shop all audio at OPUMO.