Functional or decorative, geometric or organic, transparent or opaque; the latest collection of sculptural vases from Stockholm-based Studio EO invites you to explore the relationship between space and object.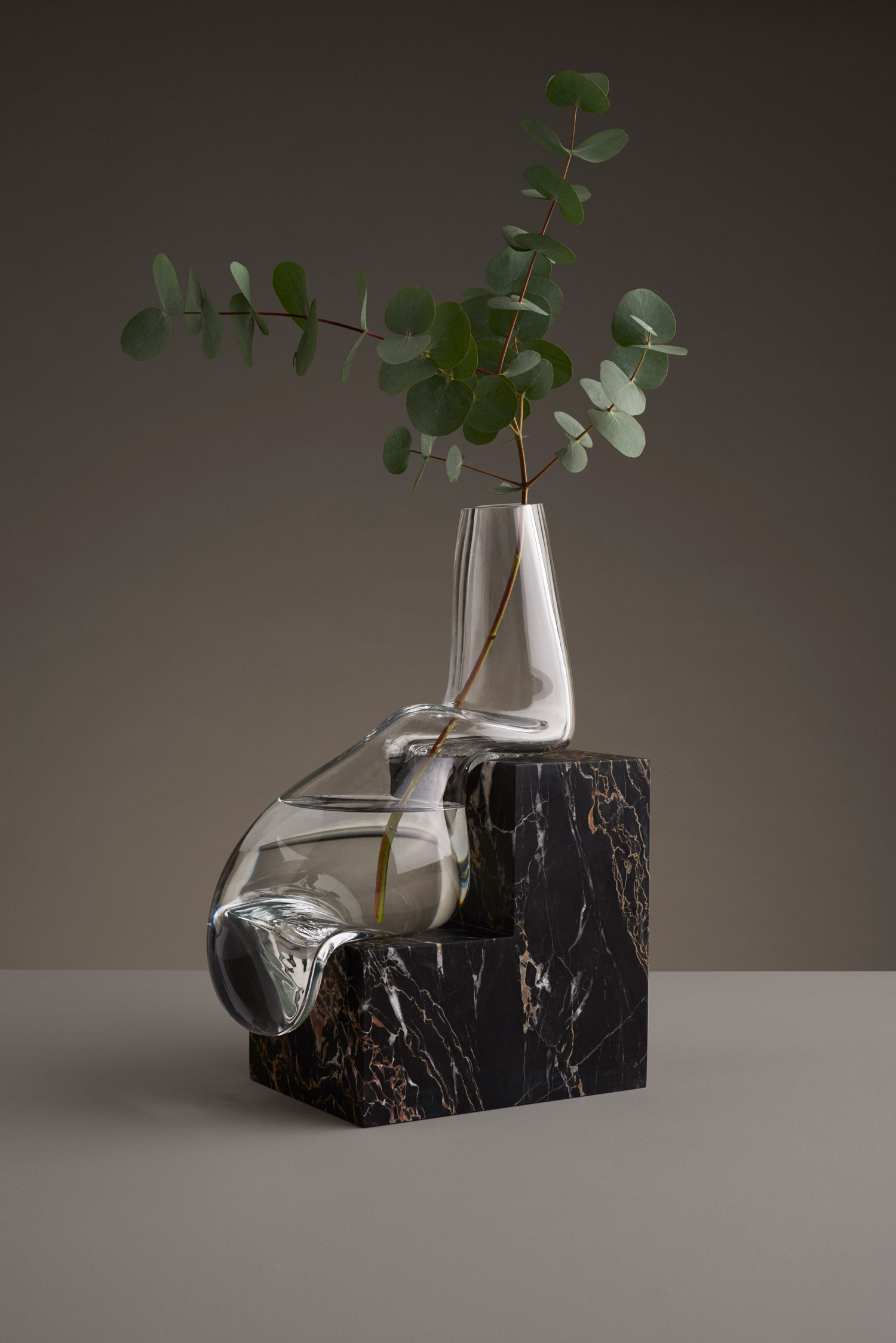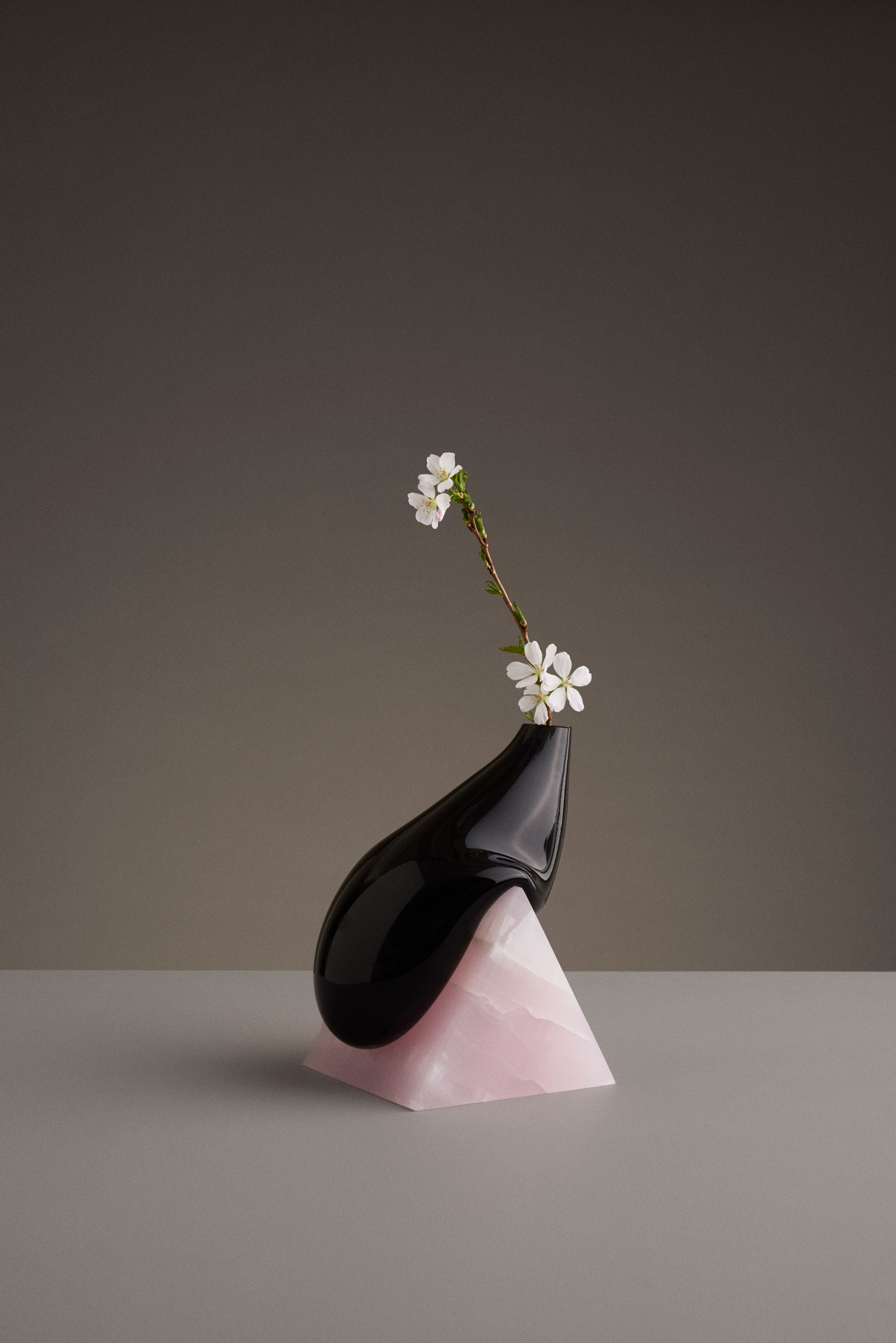 The contrasting qualities of the vases are emphasised through the materials used; the fluid, lucid glass and the wedge of granite, marble and onyx that accompany the silhouette. The cradling containers have been created to support the geometric shape of the vases so they appear as if they're melting and merging into its base. As Studio EO explain in its own project statement, "The project is an exploration of the relationship between geometric and organic form. Indefinite melting material interacts with definite angular forms and gravity determines the relationship in between.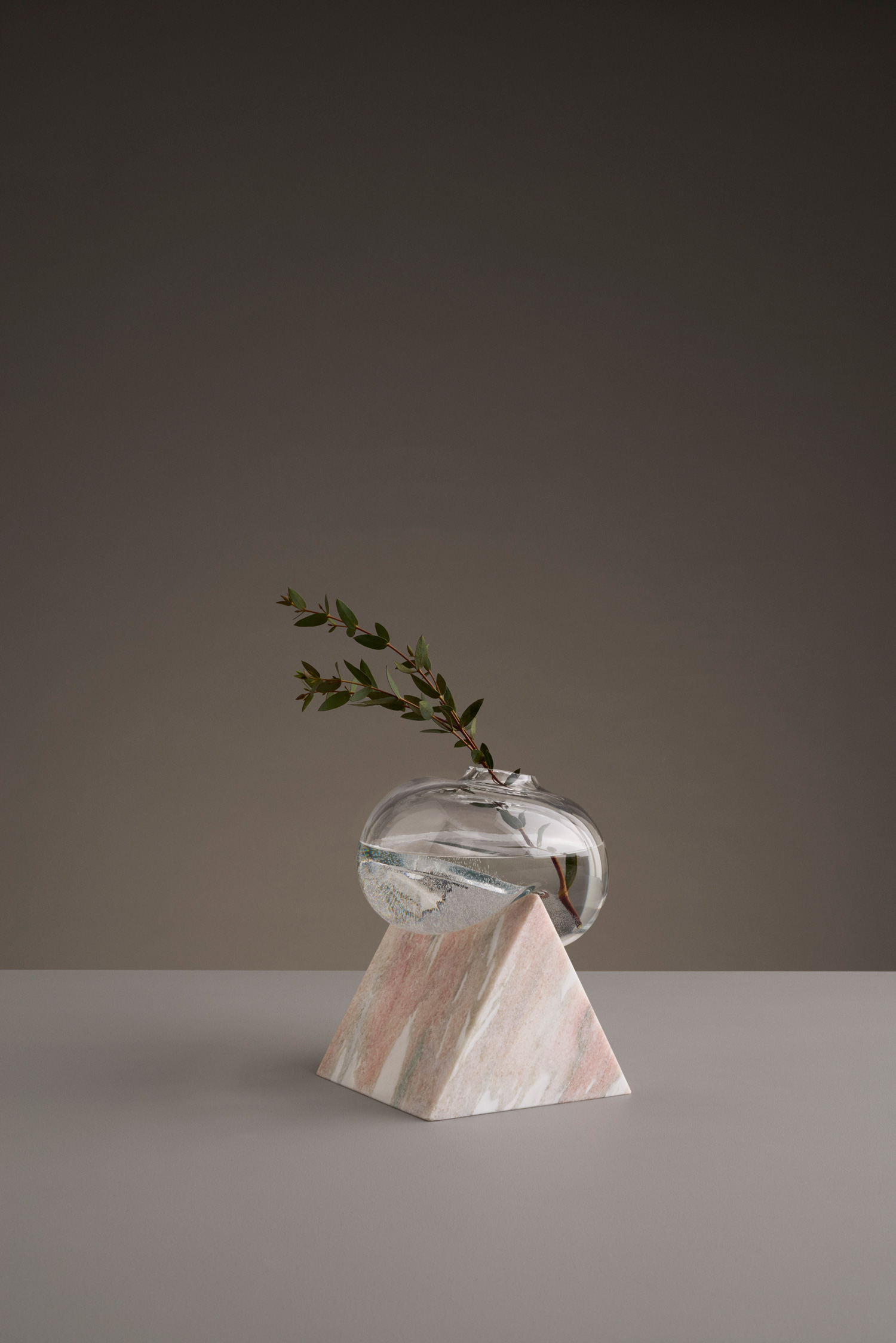 "Indefinite Vases are sculptures or containers. Functional or decorative. The contrast between the cut stone and the form of the hand blown glass emphasises the relation between space and object, an interplay between a fragile material and a solid counterpart."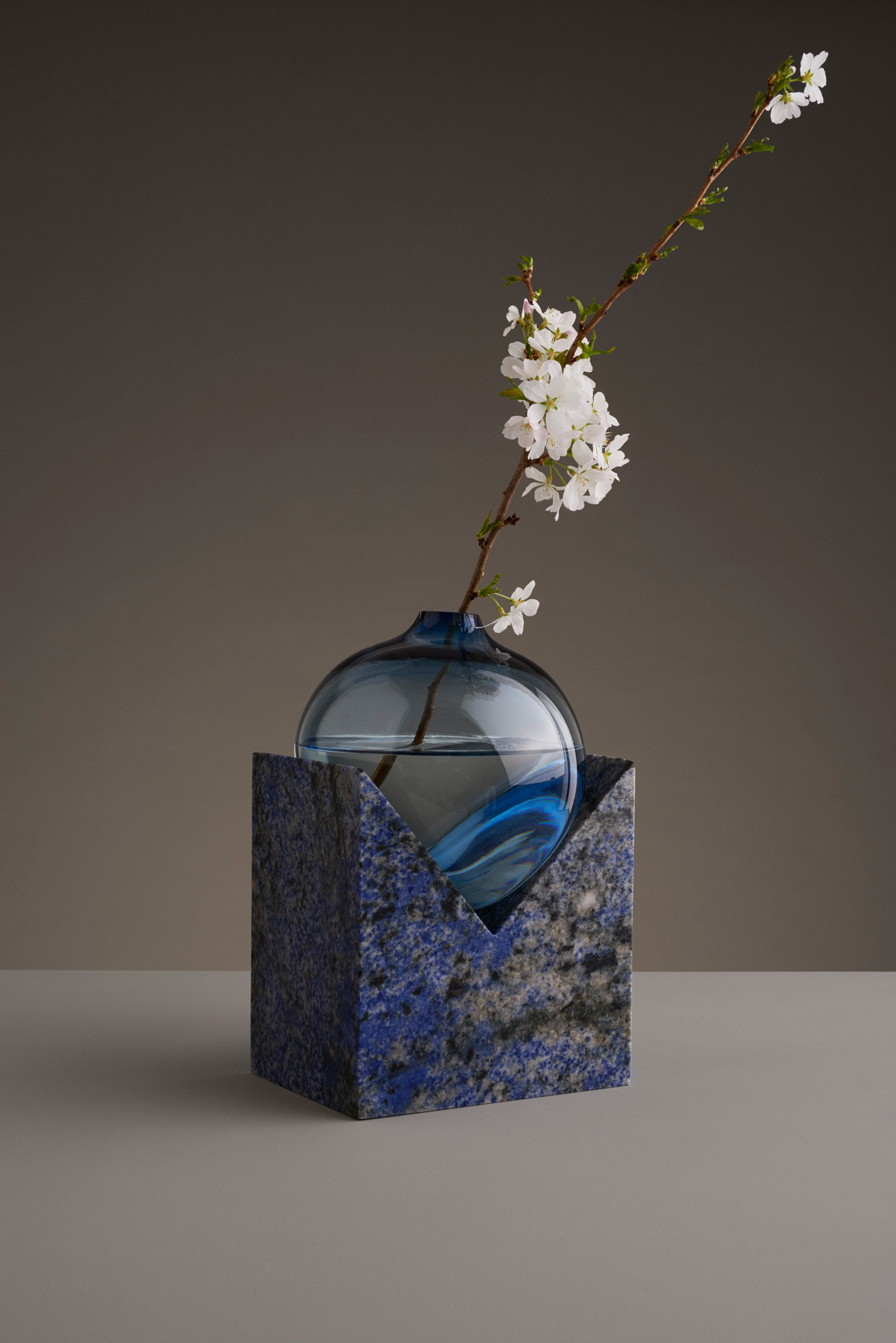 At the time of production, a very limited number of vases were made available via Galerie Kreo, but you can still see a full collection of images via Studio EO's website.