The word essential, not to mention 'legend' or 'staple', is so overused that it has lost the power of its original sentiment. That said, the humble jersey cotton originally designed as an athletic uniform, more commonly known as the Grey Sweater, has outgrown its sporting origins to become a key piece in any modern wardrobe. And we mean that. The Grey Sweater has become the most comfortable, versatile and you guessed it, essential addition to any casual wardrobe. And here's why.
Originating from early sportswear manufacturers across 1920's America, the Grey Sweater was developed as a lightweight alternative to the traditionally heavy and notoriously itchy football jerseys of the time. As a testament to the sweater's success, the same trademark soft cotton jersey is used today – so now you know just how comfortable and worthy a sweatshirt, or two, is of a place in your wardrobe. Representing this, we have selected a range of our favourite staple Grey Sweaters to ensure you find the right style, shape and size to suit you.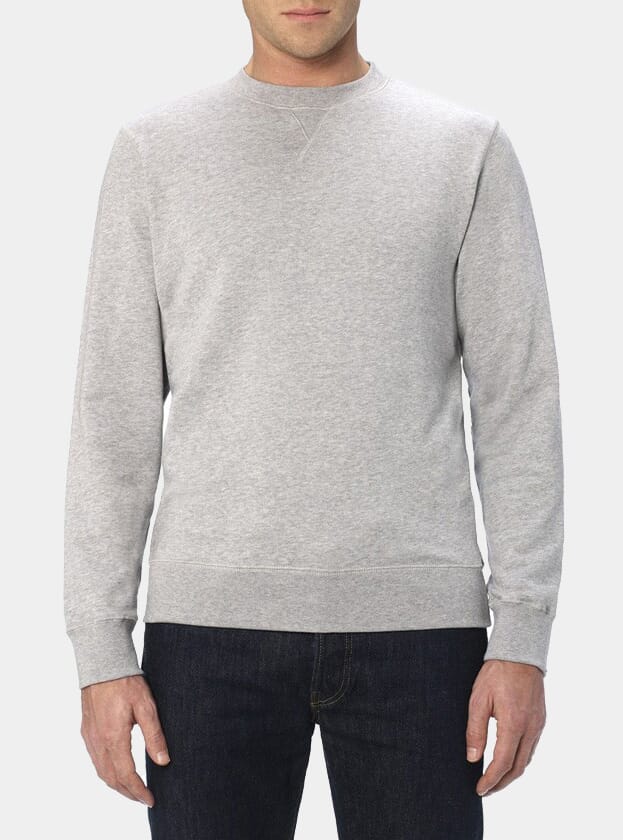 Sunspel Grey Melange Loopback Sweater
Sunspel blend familiarity and luxury to create the Grey Melange Loopback Sweater. Designed for unrivalled comfort, the long-sleeved crew neck sweater is crafted from the brand's iconic loopback cotton for a soft and luxurious feel. Refined with sportswear-inspired panels, cuffs and hem for a comfortable and relaxed fit.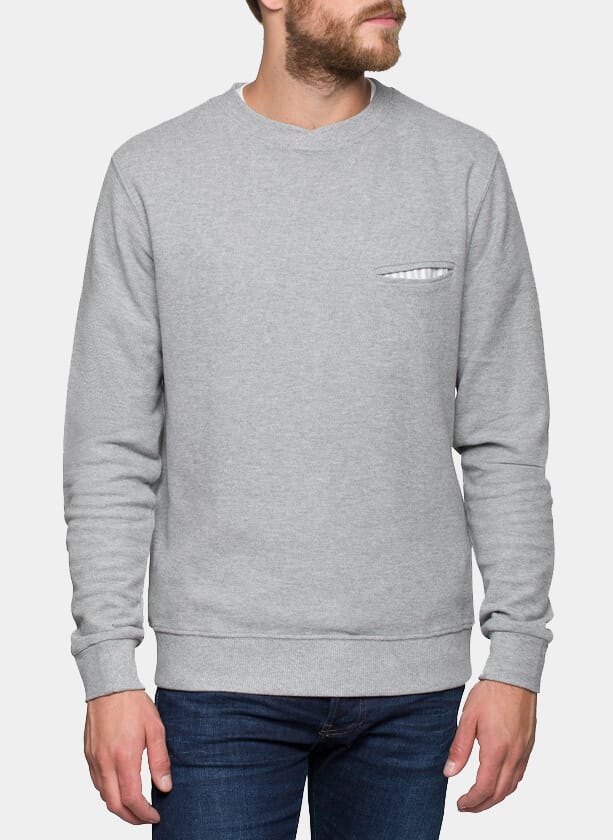 L'Estrange Grey Cross Collar Sweatshirt
The Sweatshirt has been the subject of numerous high-fashion reinterpretations, yet this modern adaptation from L'Estrange takes inspiration from traditional tailoring; turning the classic sweater into a sophisticated statement piece with a textured pique body, ticket pocket and crewneck collar.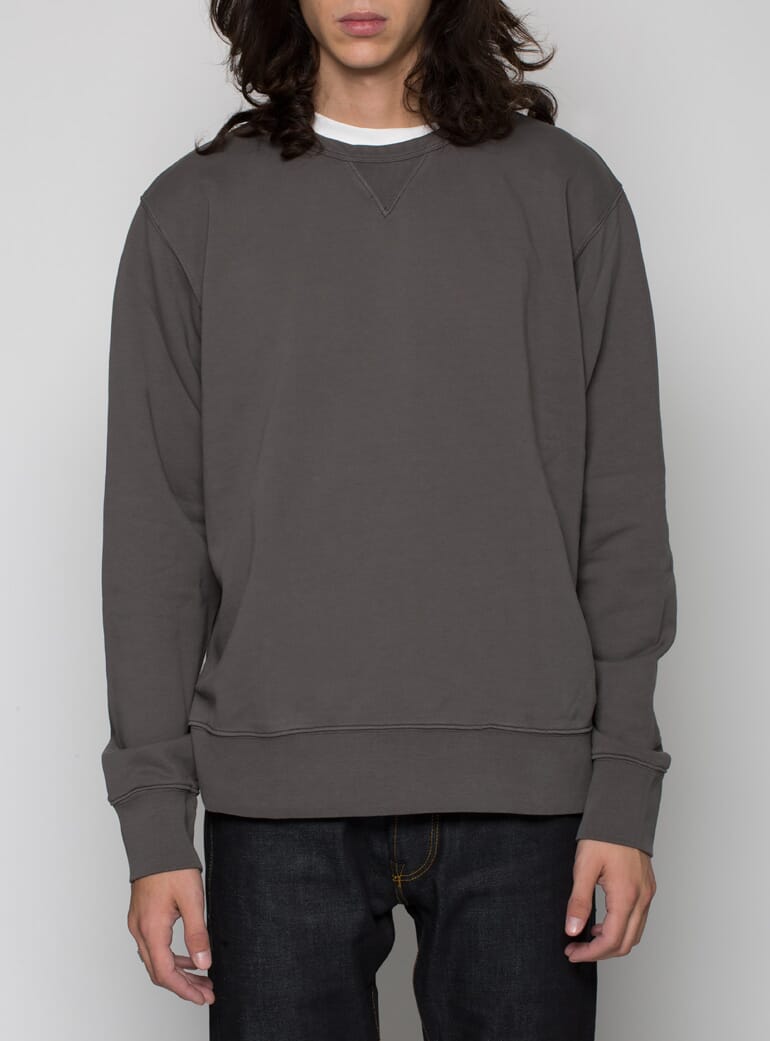 Hawksmill Denim Grey Garment Dyed Sweater
The meteoric rise of the sweatshirt and the modern resurgence of sportswear has perhaps made us forget its original purpose – that it was made to be worn for exercise. However, this Grey Garment Dyed Sweater from Hawksmill Denim Co goes someway to reminding us. A meticulous blend of vintage American styling and modern streetwear influences, the classic Grey Sweater is complete with sports-inspired details including a traditional V-neck insert and thick ribbed cuff and hem for a slightly oversized fit. While the authentic garment dyed wash gives the sweater a worn, distressed look that can be easily matched to a tapered track pant or dark denim.
Shop all Grey Sweaters online now at OPUMO.